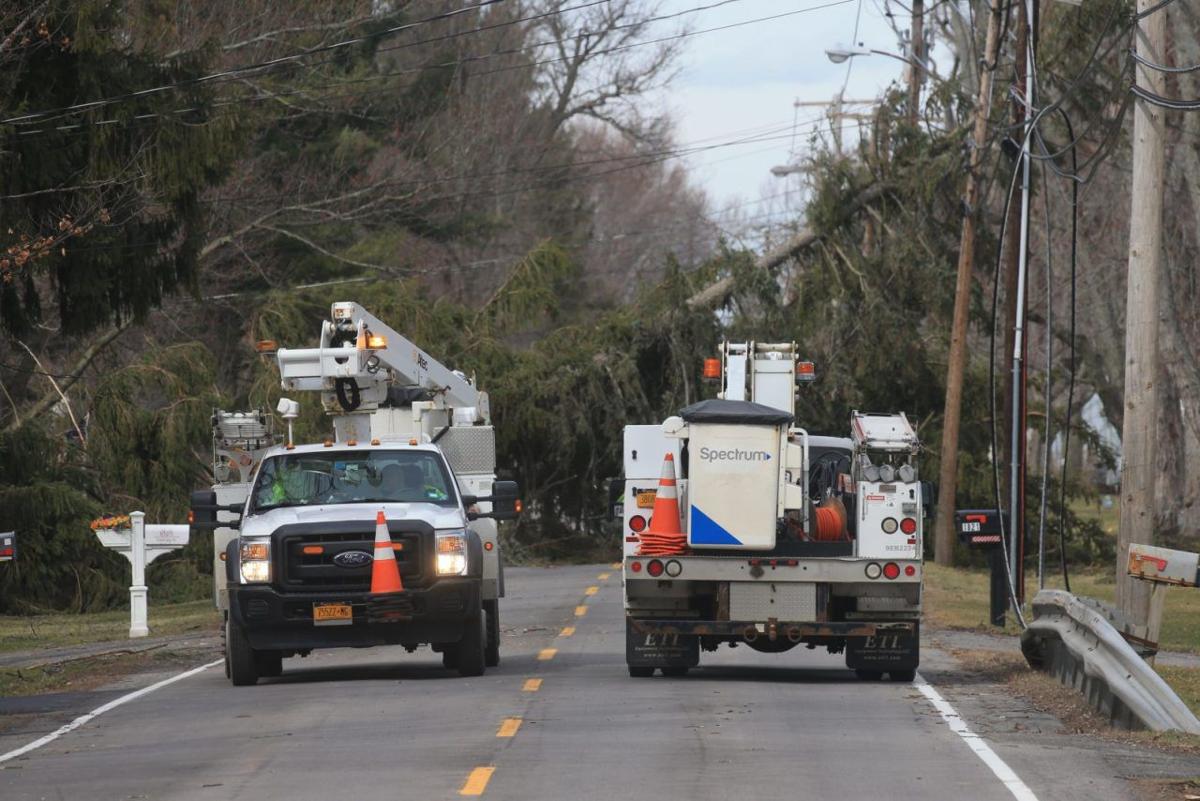 New York State regulators revoked their 2016 approval of the Time Warner Cable and Charter Communications merger, giving Charter 60 days to come up with a plan for selling its Spectrum cable internet, television and telephone business to new ownership, David Robinson reported Friday.
Readers wondered what this means for current Spectrum customers, so we reached out to Robinson for answers.
From John S. Grek: What a mess this would make. Isn't the Public Service Commission supposed to help the public and not hurt it? What good does this do to throw them out with no replacement? Some people would have no internet if FiOS is the only survivor. Or does it just go back to Time-Warner?
Robinson: Fear not. You're not going to lose your cable television, phone or internet services that you currently buy through Spectrum, which is owned by Charter Communications.
While the PSC and Charter are having at it, state regulators also are demanding that Charter continue to maintain all of the services that it provides to its 2 million customers across New York.
And state regulators aren't simply telling Charter that they want it out of the state. They're telling Charter to find another company that will buy the New York system and run it.
Who that might be and when that might happen are anyone's guess, but it probably won't be for quite some time, if it happens at all.
Charter said Friday it thinks the whole dispute smells of politics during an election year, and while it hasn't said how it will respond to the PSC's mandate, it almost certainly won't go quietly. So look for the company to fight the PSC, possibly in court, and that could take a long time to resolve.
The PSC says that it is going after Charter because Charter isn't living up to the promises it made in 2016 to win approval of its merger with  Time Warner Cable from New York regulators. The PSC says Charter hasn't expanded its services to as many customers as it promised to — 145,000 homes in rural or under-served areas within a four-year period. The company also promised to make its broadband services faster statewide by the end of 2018.
Not so, says Charter. The company says it has met its interim targets to expand its network.
From Lynn Draves: What happens to (those of) us that still have our cable and TV and internet from Time Warner/Spectrum ?
Robinson: Charter won't just walk away from its Spectrum customers. To do so would be a horrible business decision.
In the worst case scenario for the company, New York succeeds in its push to force the company to sell. So if Charter starts letting its customer service or its products slip, consumers will stop buying them, leaving Spectrum with fewer paying customers and a less valuable business to sell.
In the best case scenario for the company, Charter and the PSC work out their differences and Spectrum keeps its New York operations. If Charter were to let its services slip while it was fighting with regulators, it would prevail in its fight with regulators, but be left with a less valuable business that is probably shrinking and has a tarnished reputation in the eye of consumers.
So it doesn't make sense for Charter to neglect its New York operations either way.
From Marsha Cragg: So then what are we customers to do?
Robinson: Probably the best thing for customers to do is to do nothing — at least, don't do something because Charter/Spectrum is having a tiff with state regulators.
After all, the state gave the company 60 days to come up with a plan to sell its New York operations. Even if the PSC prevails, it will take months after that for Charter to find a buyer for its New York operations, and then months and months more for those same regulators at the PSC to review whatever deal is struck — if any — and give their blessing to it.
So Charter isn't going anywhere for quite some time -— and they may not be going anywhere at all.
While it plays out, the best advice is to keep doing what you're probably already doing. Keep an eye on the quality of Spectrum's service, as you normally would do, and make your judgment on whether those services are worth the price.