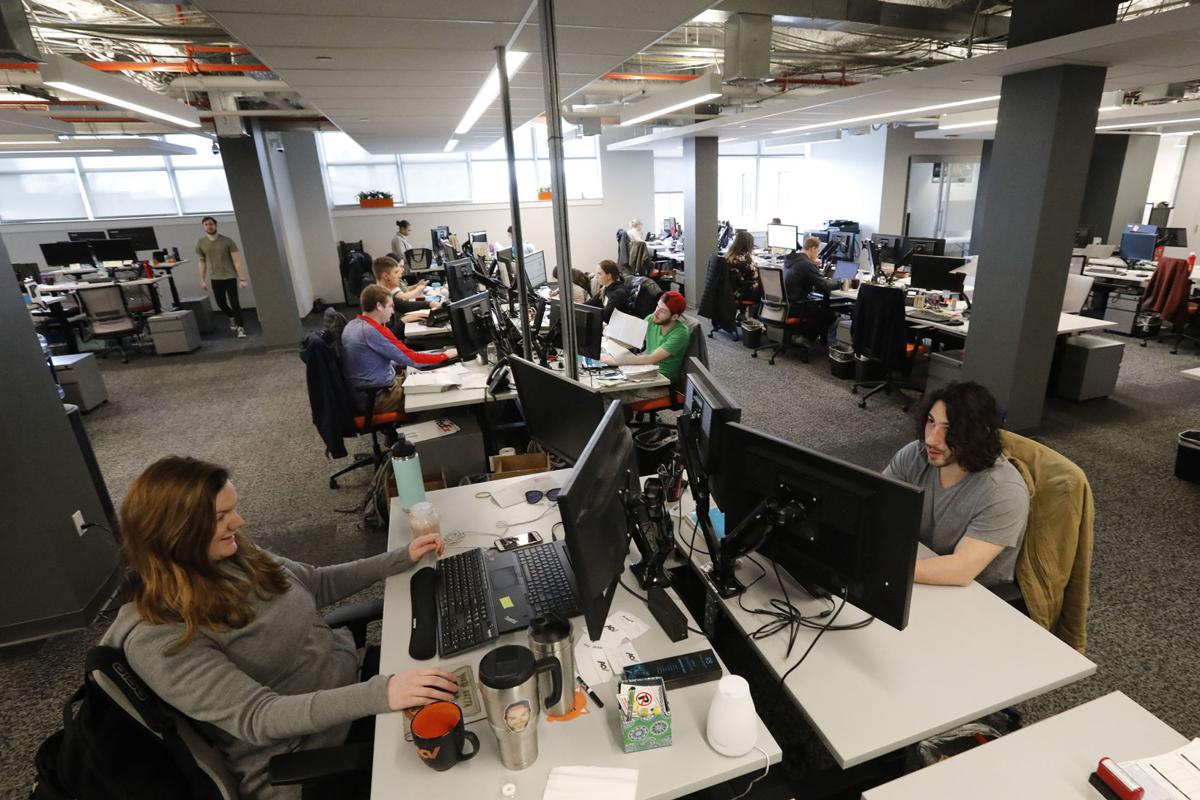 But further growth has been stalled by a regional business culture that doesn't prioritize collaboration, according to a report released Thursday by Techstars, a global startup accelerator and networking organization.
The analysis is the result of an ongoing paid partnership between state-funded accelerator 43North and Boulder-based Techstars, which in January announced a project to monitor and advise the Buffalo startup ecosystem.
The project is funded by a number of agencies, foundations and businesses, including Empire State Development, M&T Bank and National Grid.
"If the old way worked, we wouldn't be here," said Chris Heivly, the vice president of innovation at Techstars, during a Thursday launch event. "We need a new way of thinking about this."
The report was light on specific data or details. Among other general findings, it concluded that Buffalo's existing startup programs operate in silos and that the University at Buffalo has not integrated with the local startup ecosystem.
It was based on interviews with more than 60 local investors and entrepreneurs, Techstars said.
The report gave low marks to Buffalo's talent pool and business culture, which it calls developing. ("Developing" is the lowest of three tiers Techstars uses in its analysis.)
But it credited the city for "show[ing] signs of momentum for community growth" and a "small passionate group of community leaders."
Standing in front of a packed fourth-floor ballroom at Hotel Henry, Heivly and Techstars' Buffalo director, Jack Greco, stressed the need to build a new business culture in which established leaders nurture the entrepreneurs coming up after them.
"Think about how you as an individual can serve the community," Heivly said. "I'm talking about getting coffee with an entrepreneur on a Friday morning."
Techstars' next step will involve convening a number of events and mentoring programs, possibly including a proposed "startup week" later this year, Greco said.
Growing the number and caliber of startups has become an economic priority for Western New York – where policymakers see startups as means to create new jobs and draw rare outside investment.
Venture capital investment in upstate companies more than tripled between 2016 and 2018, according to the global accounting firm PwC. State development officials have devoted millions of dollars in investment and early stage funding through programs like the Innovate NY Fund and 43 North, which launched as part of the Buffalo Billion in 2014.
So far, Western New York has landed one clear home run in ACV Auctions, a used car auction app.
Since launching in 2015, the company has hired more than 680 people and raised $147 million, putting it on track for a $1 billion valuation.
But investors and development experts have grown anxious to see more companies enjoying ACV's level of success.
"We chose to be here, and we want to make this place great," Greco said.