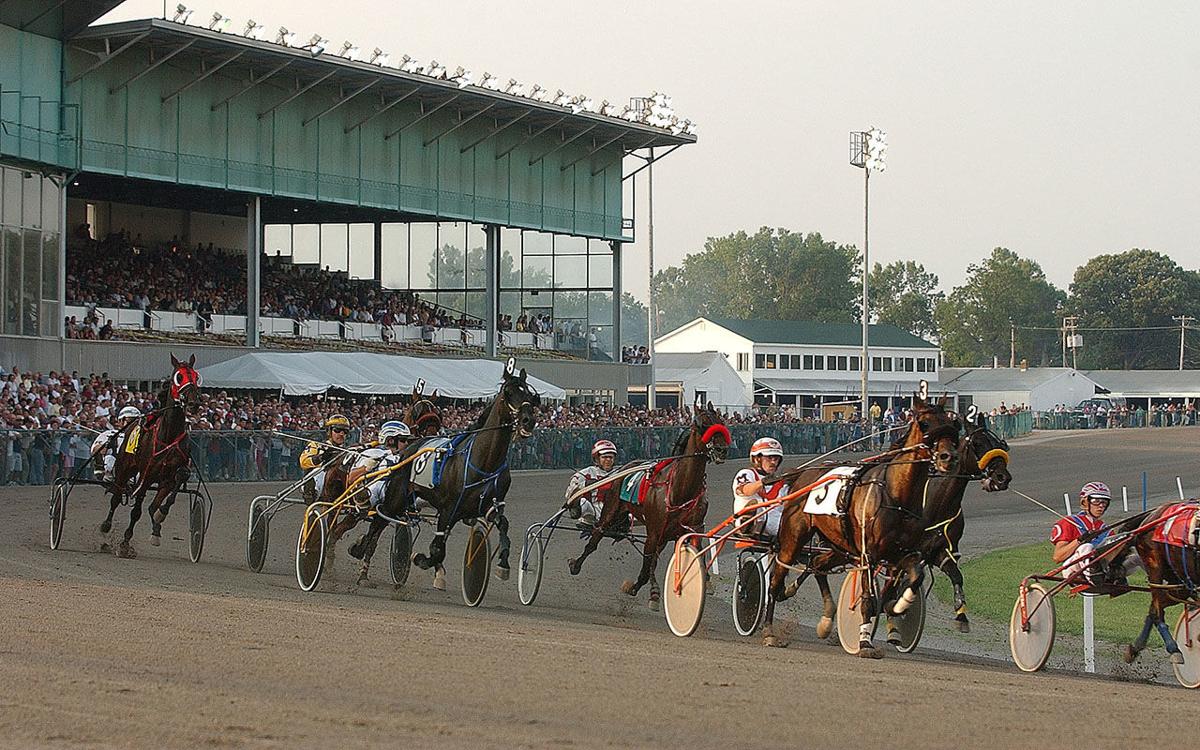 Horse racing tracks across the state, including two in Western New York, can reopen June 1 though without fans in the stands, Gov. Andrew M. Cuomo announced Saturday.
Buffalo Raceway, Batavia Downs and other tracks can resume racing with social distancing requirements in place to limit the spread of Covid-19, Cuomo said at his daily news briefing.
The governor also said Watkins Glen International, a speedway in the Finger Lakes that hosts an annual NASCAR Cup Series race, is set to reopen under the same restrictions – including no fans.
"If you can have economic activity without a crowd, that's great," Cuomo said.
News of resuming races at the tracks was a highlight of Saturday's briefing by the governor.
The session with reporters came one day after five regions of the state, though not the five counties of Western New York, were allowed to begin the gradual reopening process.
Western New York has met five of the state's seven criteria for reopening but still hasn't seen a steady decrease in deaths and the number of people hospitalized.
Cuomo on Saturday said data on statewide coranavirus deaths, new cases and hospitalizations all continued their slow decline following the initial rise in March and early April.
The state reported 400 new coronavirus cases and 157 deaths Friday, up from 132 deaths the day before although well below the level of a month ago when nearly 800 New Yorkers were dying each day.
State officials will closely watch infection and hospitalization rates in the communities beginning to reopen to make sure they don't spike to a level that overwhelms the capacity to care for those patients.
As parts of New York begin to reopen, Cuomo said, "We just want to make sure we don't go back to the hell that we've gone through."
As Cuomo, Erie County Executive Mark Poloncarz and other officials have emphasized in recent days, the success of the reopening depends on the public continuing to follow social distancing measures.
"How you act will determine what happens to you -- literally," the governor said.
Cuomo said he was opening race tracks initially because horse races and auto racing at Watkins Glen can be held without fans and with workers staying socially distanced and because their operations are under the state's purview.
He said he's open to having baseball resume in the state, under the right conditions, but that's up to the officials that run major league and minor league baseball to decide whether to proceed.
"If it works economically, that's great," he said.
Cuomo also pointed to a $61 billion hole in the state budget and said he supports a bill that passed the House of Representatives with Democratic backing that would provide billions of dollars to state and local governments. It faces an uncertain future in the Republican-controlled Senate.
He also said new coronavirus cases predominantly are coming from people who are working from home.
The state still is working to trace the origins of those cases but, presumably, someone in the household is leaving to go shopping or for social or recreational activity and bringing the virus back with them.