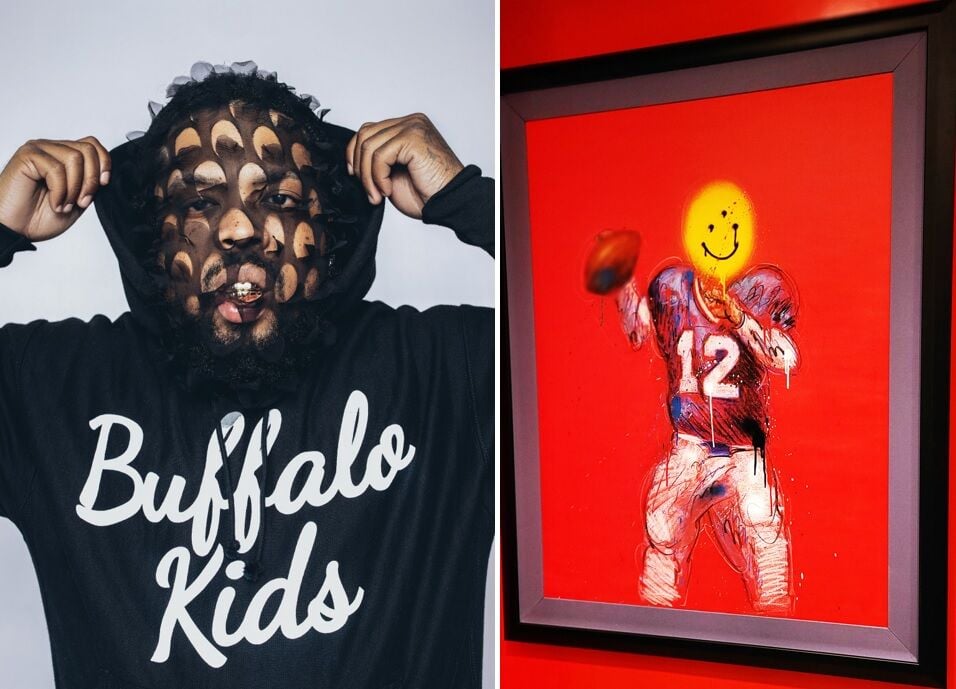 Buffalo rapper Westside Gunn will convey his sense of artistic style to the public through his first physical store, Buffalo Kids, opening at 9 a.m. March 6 in the Walden Galleria in Cheektowaga.
The hybrid between lifestyle clothing store and hip-hop-infused art gallery is near JCPenney, Starbucks and Foot Locker in the mall's lower level. Covid-19 procedures include a mask mandate, no cash payments and a general time limit for customers to shop, according to a release from the mall.
Gunn has previously sold merchandise online only, selling vintage Bills jerseys and T-shirts augmented by different textures, sprays and dyes through Buffalo Kids, and hoodies, art and hats through Blientele. The merchandise has sold out rapidly – nothing is currently in stock at either MyShopify site – and hoodies and jackets emblazoned with Gunn's hip-hop label, Griselda Records, run for $250 to $350 on eBay.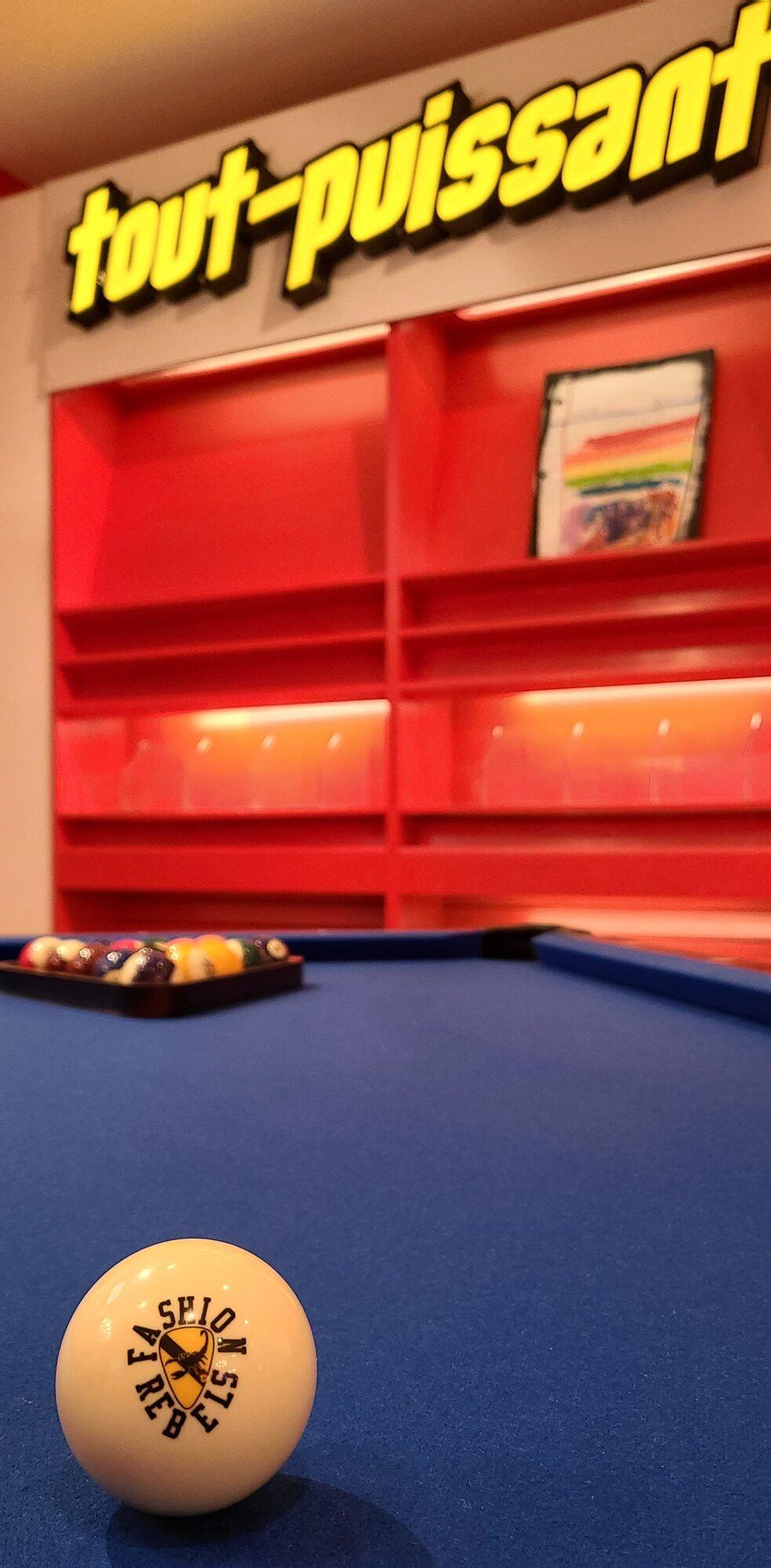 Teaser images of the store reveal a piercing red color scheme, the French words tout puissant – translated as "all-powerful" – scrawled on one wall, and a pool table with balls emblazoned with Fashion Rebels. An image of Bills great Jim Kelly – whose head is replaced by a yellow smiley – grins from another wall.
While the physical store's name refers to kids, the apparel is intended for all ages. Buffalo Kids refers to Gunn's humble beginnings on the West Side, and suggests his success can give kids with similar backgrounds hope to fulfill their dreams.
The enterprise weaves in Gunn's other brands: Fashion Rebels, established in 2014 as the style complement to his music label, and Fourth Rope, a wrestling-inspired brand connecting art, fashion and music launched in 2019. The latter brand doubles as the name of a compilation album Gunn released the same year, with songs dedicated to wrestling icons such as Lex Luger, Ric Flair, John Cena and "Mean Gene" Okerlund. 
"[Gunn] was always ahead of the trends – he would have the latest and most fashionable clothes, but he would still customize them," explained Derrick Jackson, who handles marketing and other duties for Griselda Records, in a 2019 article.
Gunn's fashion overlaps with an artistic fascination; Pitchfork credited the rapper's connection to fashion designer Virgil Abloh with fueling a rejuvenation of his passion.
"Gunn's new vision is of going high-art: the album cover [for last year's "Pray for Paris"] was designed by Virgil; the intro is a clip from the record-breaking sale of Leonardo da Vinci's 'Salvator Mundi'; and a recent Instagram caption included the obligatory Kanye-style spiel about how he's not a rapper, he's an artist making misunderstood 'Rare ART,' " Pitchfork's Alphonse Pierre wrote.
Walden Galleria (1 Walden Galleria Drive), by Starbucks and Foot Locker.