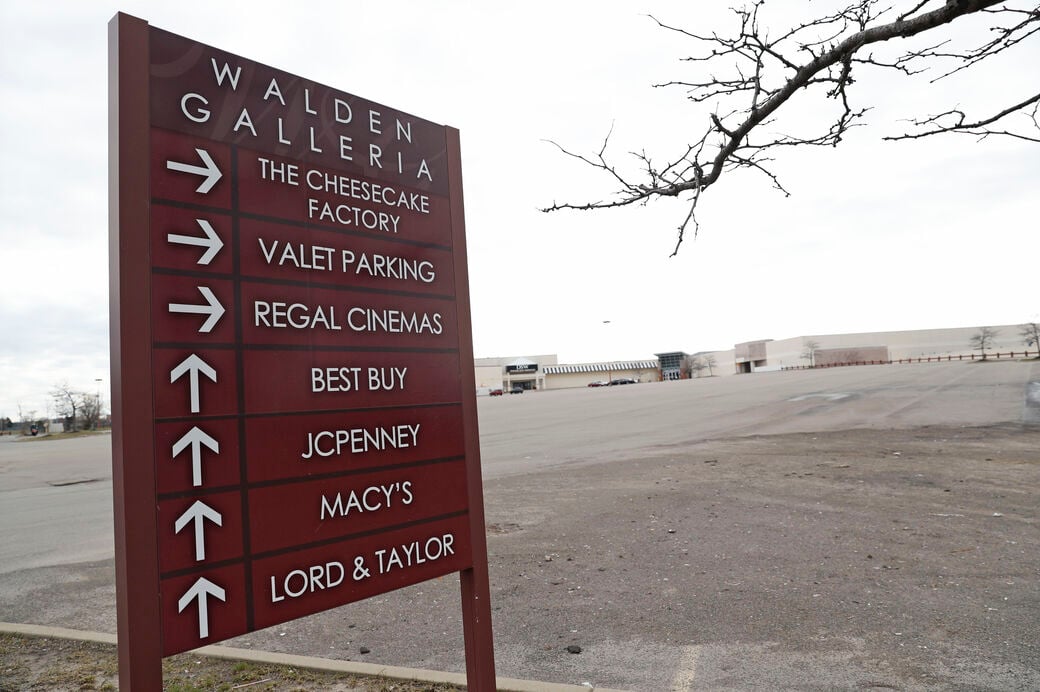 Walden Galleria, the biggest enclosed shopping mall in Western New York, is facing some financial trouble – another victim of Covid-19.
According to commercial real estate research firm Trepp, the $247.5 million commercial mortgage on the Cheektowaga mall was sent to "special servicing" for a loan modification earlier this month.
The loan, which was sold to investors in 2012, is still being serviced or administered by KeyBank on behalf of the investors. But now it's being handled with the expectation of an "imminent monetary default," according to Trepp. It had never been placed on a watchlist for possible trouble.
Pyramid officials could not be reached to comment.
Malls are closed during the coronavirus pandemic under the New York on Pause executive order by Gov. Andrew Cuomo, so there is no revenue coming in to either the mall or its tenants, at least through April 29.
The property's owner, Syracuse-based Pyramid Management Group, did make the April mortgage payment, according to the servicer data cited by Trepp. The fixed-rate loan at 4.48% interest matures in May 2022.
Built in 1989, the mall has 1.46 million square feet of space, and was 82% occupied last year. It was valued at $600 million when the loan was originated by J.P. Morgan Chase & Co.
The Galleria and all enclosed shopping malls across the state were ordered to close on March 19 as part of the efforts to contain the coronavirus outbreak. Even before then, shopping traffic had declined as consumers stayed home as the outbreak spread and the mall reduced its hours.
The outbreak also came as mall operators are facing growing pressure from the decline in traditional retail, which has led to widespread store closures that have left mall operators, including Pryamid, scrambling to fill its space.
As a result, the Galleria has been attempting to remake itself as a shopping and entertainment destination, with less reliance on traditional stores.
As part of its "Eat, shop, play" strategy to bring shoppers into malls in the age of online shopping, the Galleria has added an arcade, a trampoline park and an escape room to its offerings.