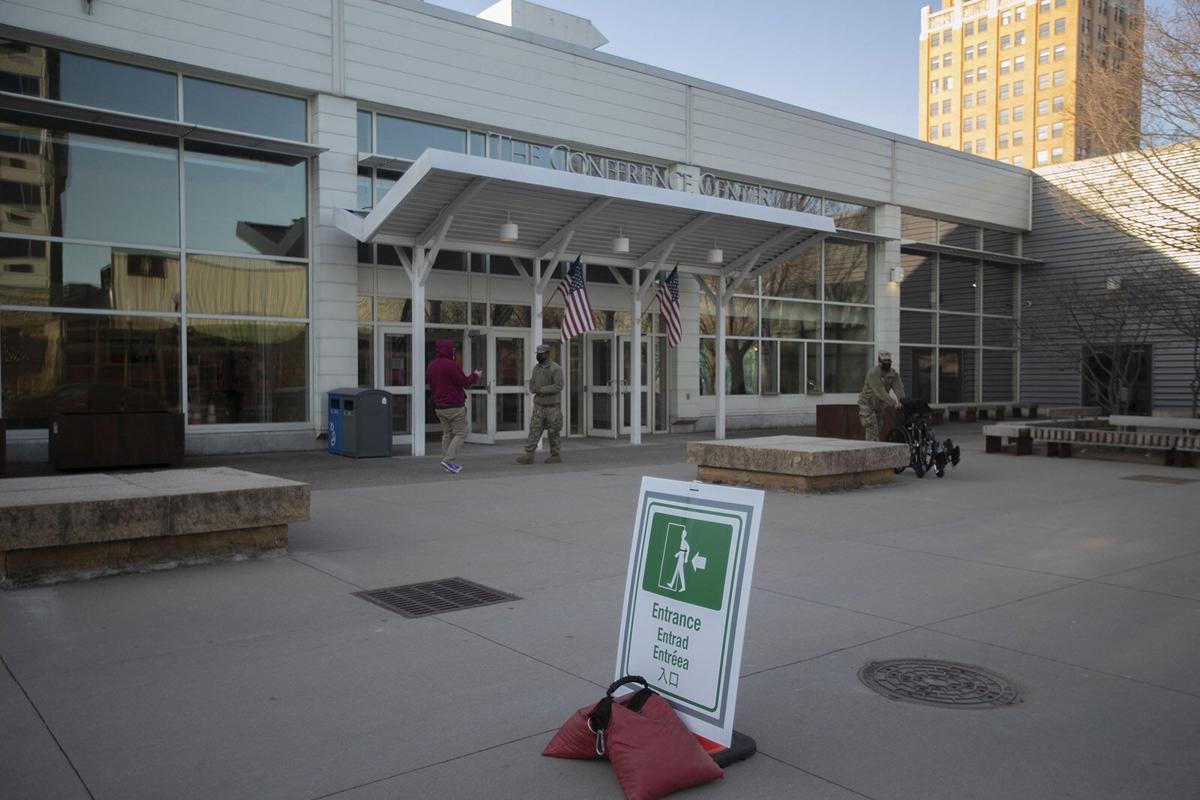 Following the lead of similar facilities in Buffalo and Rochester, the Conference & Event Center Niagara Falls will now be operated by the county's lead tourism marketing agency, starting in January.
USA Niagara Development Corp. – an arm of Empire State Development Corp. – on Tuesday approved a five-year contract with Destination Niagara USA to manage the convention center and Old Falls Street, a three-block area that connects Niagara Falls State Park with the convention center and the downtown hotels, restaurants and attractions.
"This represents a significant opportunity for us to elevate the Niagara Falls USA product, control the brand, increase sales and become more relevant to the community," said Destination Niagara USA president and CEO John Percy. "We know and understand the convention and meeting business, the strengths of our destination as a meetings market and how to highlight them in order to attract future convention groups."
Destination Niagara will replace Spectra Venue Management – formerly Global Spectrum – which had operated the center since 2009. Spectra received a one-year contract extension last year. when the Covid-19 pandemic wreaked havoc on the tourism and convention business, making it difficult to hire another private-sector operator.
Officials also noted the examples of Buffalo and Rochester, where Visit Buffalo Niagara and the Rochester Convention Center Management Corp. operate the respective convention centers. 
"I think this is a great marriage of two entities with very similar goals," said Francine Delmonte, the USA Niagara chairman. "I look forward to great things happening downtown."
The $1.6 million contract calls for Destination Niagara to operate the 17-year-old event facility as "a first-class conference center," working with the city, Niagara University, the Seneca Nation and others to maximize its use, revenues and hotel nights.
For Old Falls Street, the contract requires Destination Niagara to clean and maintain the area, coordinate programming, handle permit applications and conduct enforcement for both daily vending operations and special events.
The contract includes a first-year subsidy of $1.5 million, plus $100,000 as a transitional budget for marketing and hiring, and it can be extended for an additional two years. The primary funding will come from the Buffalo Billion II initiative.
"Destination Niagara USA has always been a strong partner to USAN, and we are excited to see its role in Niagara Falls expand as manager of the conference center and Old Falls Street," Delmonte said. "As the business travel and conference industry rebounds, Destination Niagara will be building on the center's prior success."
Destination Niagara, which approved the contract on Tuesday, is a private nonprofit that promotes individual and group tourism in Niagara Falls and Niagara County. USA Niagara officials also noted that, as a nonprofit, Destination Niagara won't charge the kind of fees that the state agency paid in the past to private-sector operators, saving money that can be reinvested into development and operations.
The $20 million Conference & Event Center opened in 2004 to replace the former Niagara Falls Convention & Civic Center, which had been converted into the Seneca Niagara Casino. The 116,000-square-foot facility includes indoor meeting space and event areas for conventions, banquets and even private outdoor receptions.
Old Falls Street was restored by the city and USA Niagara during a two-phase project from 2005-2009, bringing back vehicular traffic while revitalizing the area into an active public space for seasonal concerts, outdoor movies, festivals and special events. USA Niagara added Cataract Commons in 2020, turning a vacant parcel into a public square with permanent seating.