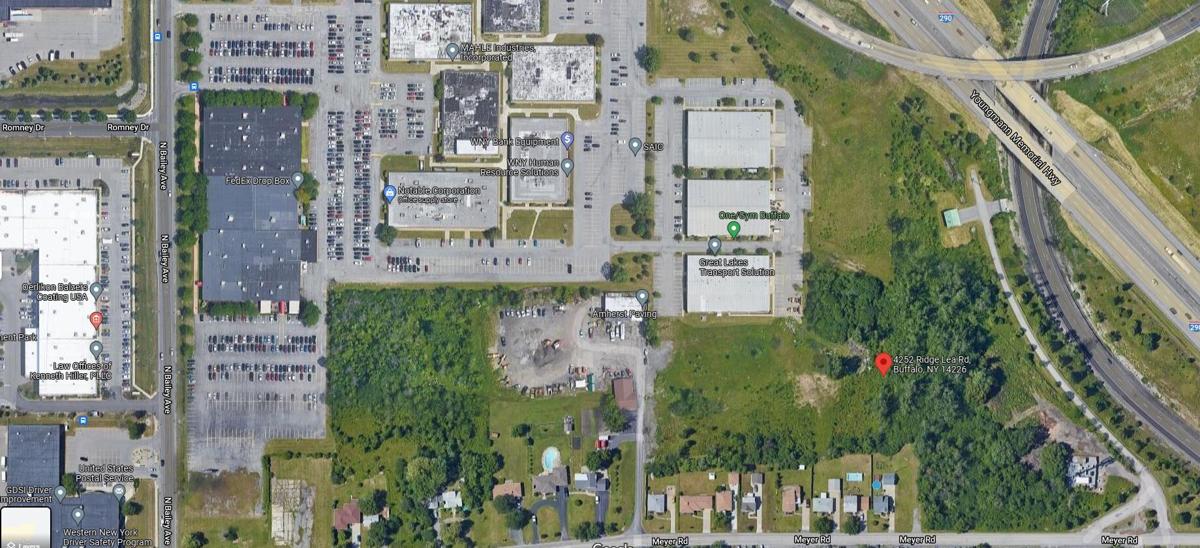 Benderson Development Co. was hoping for a clean approval of its proposal to relocate Delta Sonic's car wash soap blending, equipment production and storage facilities to a new campus in Amherst that it already owns, but a frothy neighborhood resistance to the plan is now bubbling to the surface.
Florida-based Benderson – which started and owns Delta Sonic Car Wash Systems – wants to consolidate its warehouse, production and distribution operations, which are currently scattered throughout Western New York.
The company runs car wash centers in New York, Pennsylvania and Illinois, but makes the machines and parts here and then ships them to its various locations. And it hopes to bring those functions to one location – on the southeastern edge of a business park adjacent to the Youngmann Highway, opposite the terminus of the Lockport Expressway or I-990.

The site in question, at 4252-4256 Ridge Lea Road, currently has three existing buildings in a row, totaling 65,161 square feet, which Benderson proposes to reuse. But it also wants to construct a new 108,000-square-foot warehouse on the southern end, with a 3,000-square-foot link to one of the current 21,700-square-foot buildings above it.
And it asked the Town of Amherst to amend its Comprehensive Plan and rezone the 14.81-acre property in the Amherst Commerce Center from commercial mixed-use to an industrial "research and development district." It had previously been zoned as research and development until last December, when the town reclassified it as part of the mixed-use Boulevard Center District.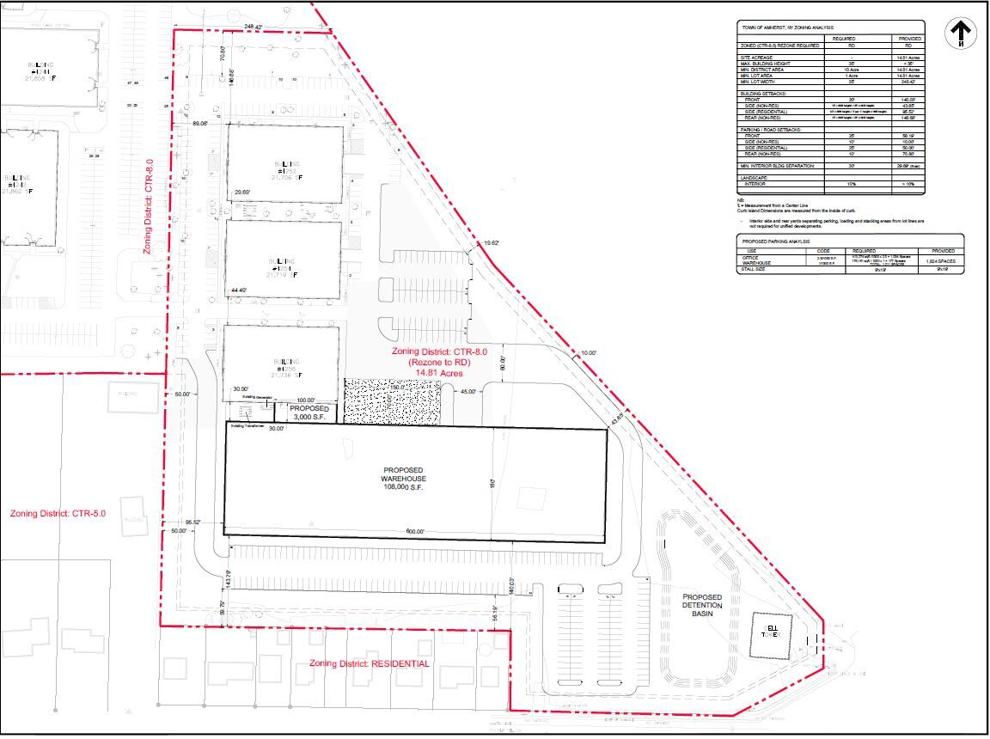 Under Benderson's proposal, the new campus would include:
• A soap-blending facility, where packaged bulk-produced soaps and other cleansers are delivered in drums, totes or bulk trucks, and then stored, blended and delivered to all Delta Sonic locations.
• Warehousing of uniforms, small equipment, lights, napkins, towels, coffee machines, ice machines and other operating supplies.
• Manufacturing of equipment for car wash tunnels, auto detailing, signage and other new machinery, using bulk steel, pumps, motors, electronic sensors and other items that are brought in.
• A print shop to design and produce advertising.
• Storage and distribution of food service furniture, deep reach-in coolers, millwork, detailing vacuums, cooler and freezer racks, cash registers, computers, fuel dispensers, hoses and other equipment.
The project would also include 232 additional parking spaces, utilities, drainage, a 6-foot fence near the long parking lot, and heavy landscaping between the new development and the residential lots on Meyer.
The Amherst Planning Board already approved the amendment to Amherst's Bicentennial Comprehensive Plan and the Town Board will consider the request when it meets at 7 p.m. Monday. Site plan approval is also required. If ultimately cleared, the project would begin in April and finish 15 months later, in July 2023.
However, the combination of the scale and nature of the project is upsetting neighbors on nearby Meyer Road, just south of the property. More than 30 residents of Meyer and other nearby streets, as well as users of the Mel Ott Little League baseball facility on the south side of Meyer, oppose the project as inconsistent with their small neighborhood. Sweet Home Middle School is also just south of the baseball fields.
Neighbors worry about the property being rezoned as industrial and fear environmental contamination. They criticize the 36-foot height and 600-foot length of the proposed building and the elimination of green space. They worry about their quality of life and property values, as well as extra light, noise and traffic. And they criticize the lack of transparency about the project, which they just learned about, although it's been in the works since January 2020.
"We are opposed to the entire project. We don't believe it fits with the character of our residential neighborhood," said Geri DiCosmo of Meyer Road, who called it a "monstrosity" that is "not fair" to existing neighbors. "This is not good for the environment. It's not good for the community. It's not good for the residents."