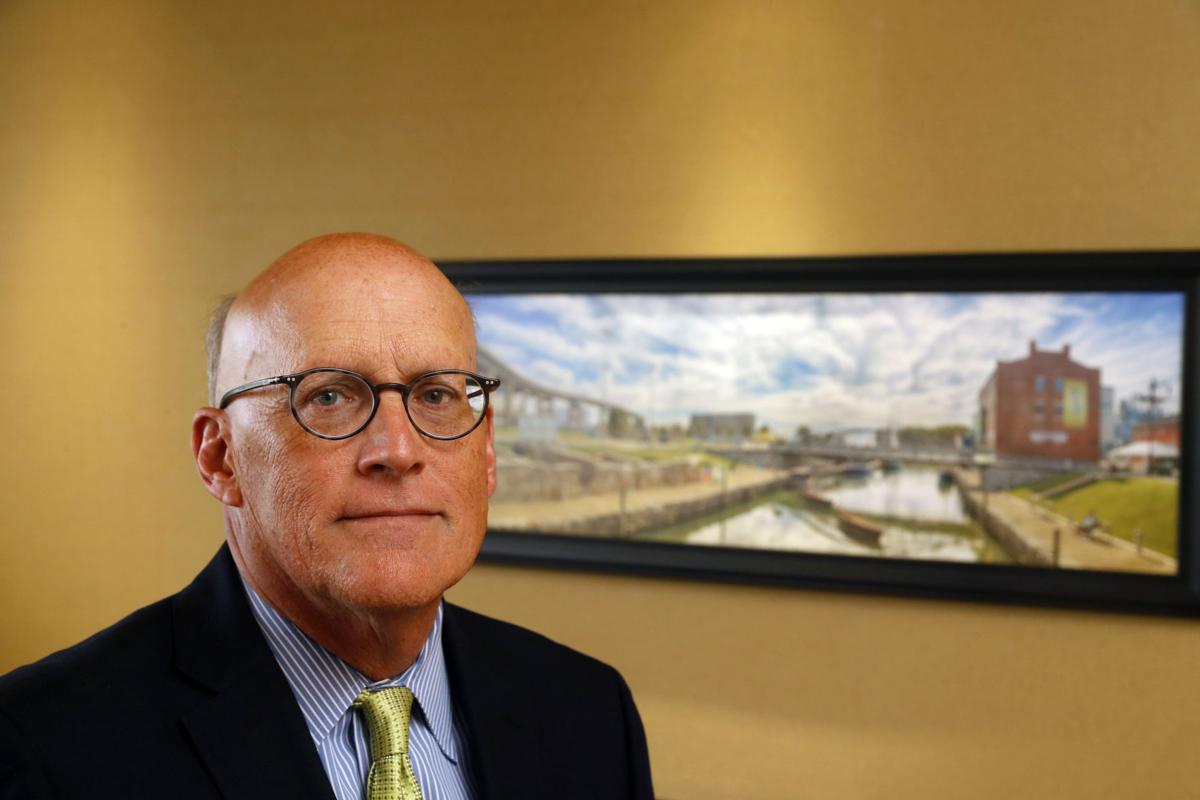 The Rochester-based health insurer that includes Univera Healthcare in Western New York has boosted its minimum wage across the company to $18 an hour, a jump from $15 as the battle for workers continues to push pay up.
"We hope an increase in the minimum wage will have a meaningful impact on employees and their families and help us remain competitive when attracting and retaining top talent," Univera Healthcare President Art Wingerter said.
Of Excellus Health Plan's 4,000 employees across 39 upstate New York counties – 538 of them with Univera in eight Western New York counties, and the rest with Excellus BlueCross BlueShield – about 15% of the insurer's workforce received a salary bump. 
That's a total of 639 workers: 389 making below $18 an hour, and 250 making just over $18.
Of those based in Western New York, about 125 employees got the raise, or about 23% of Univera's payroll.
The move could add a few million dollars annually to Excellus Health Plan's cost structure. For example, if those 389 workers are full time and saw their wages rise from $15 to $18 an hour, that would add $2.4 million annually in payroll expenses.
But it's a necessary investment. Wingerter pointed out the rising wages in other industries, with fast food workers now starting at $15 an hour. In addition, the minimum wage for non-fast food workers across upstate New York is $12.50 an hour, and it will be rising to $13.20 an hour at the end of this year.
In many cases, however, the limited supply of available workers and the overwhelming demand for talent has essentially pushed wages across the state much higher.
Western New York's other health insurers also are closely monitoring the market.
Highmark Western and Northeastern New York said it doesn't promote wages publicly, since it continuously evaluates and adjusts based on industry and market data. 
Independent Health's current hourly minimum wage ranges from $16 to $17, spokesperson Frank Sava said. 
"We are in the process of reviewing and expect to adjust hourly rates early in 2022," he said. "This is part of the company's overall annual review of the total pay and benefit package for our associates."
Many of the Univera employees who got a pay bump work in customer service, member enrollment, claims processing, clinical support, provider network credentialing or in the print shop and mail room.
"I've never seen a time when the first topic of conversation with every employer and employer group we have is what a challenge it is to hire employees right now, from the Tim Hortons to the large manufacturers," Wingerter said. "It's no secret. It's very evident out in the community today.
"We wanted to stay ahead of it," he said. "We wanted to show appreciation to employees we have in regard to retention."
Wingerter said Univera continues to hire, and available positions include customer care advocates, risk adjustment retrieval specialists and direct pay Medicare account service consultants.