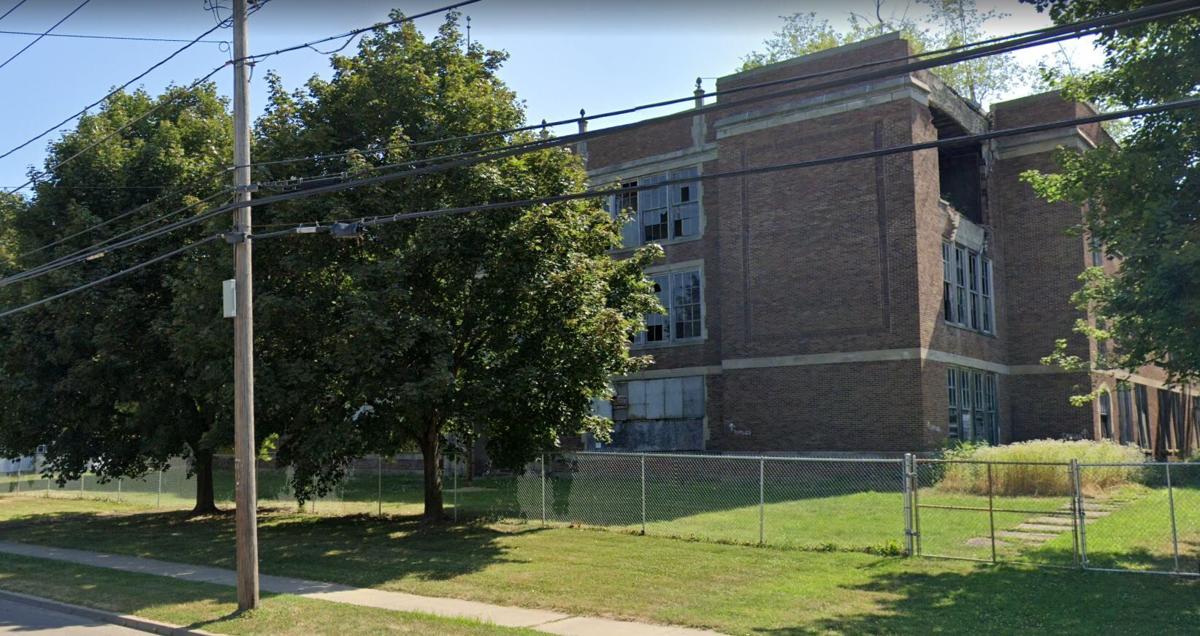 The former Silver Creek High School that has been vacant for decades may get some long-needed love and reuse – from a 50-year-old affordable housing nonprofit in New Jersey whose roots lie with the United Auto Workers.
The Region Nine UAW Housing Corp. – a spinoff from part of the prominent national labor union – wants to purchase and renovate the former school into a $24 million senior housing development for low-income individuals and households.
The 47-unit Silver Creek School Senior Apartments project is aimed at those 62 and up – regardless of any affiliation with the union. And the hope, officials say, is to ensure that local residents in the Chautauqua County village and surrounding communities don't have to leave the area.
"The primary goal is to afford seniors the opportunity to remain living independently in Silver Creek and to age in place rather than having to move to other geographies or types of living facilities," said Mark Comroe, director of development for Region Nine Housing.
The New Brunswick, N.J.-based developer identified Silver Creek and the abandoned high school in particular as a good target for its work. It is applying for property tax breaks from the Chautauqua County Industrial Development Agency in support of the venture, through TMF UAW Housing LP.
Located at 58-62 Main St., and vacant since 1978, the three-story former high school is "currently in extremely poor condition," Comroe told members of the CCIDA last week. He said parts of the roof and the right side of the 81-year-old brick building "have deteriorated extensively and collapsed" and called it "a blight and eyesore in the community" and a safety hazard. 
Region Nine Housing first plans to purchase and remediate the 57,070-square-foot building, removing and disposing of environmental hazards like asbestos, PCBs and lead paint. It will then "preserve and convert the building to safe and quality affordable apartments for low- and very-low-income seniors," Comroe said.
The "gut rehab" and conversion will create 46 one-bedroom apartments and one two-bedroom unit, while putting in one elevator and refurbishing the stairs.  It would include onsite management and services on the ground floor, as well as a large community room and kitchen. People Inc., which already operates in the county, will provide services.
Plans also include adding a 2,868-square-foot floorplate within the existing gym, and constructing a 50-space parking lot with landscaping. But the exterior facade will remain the same. "That's exactly the way it's going to look again," Comroe said, citing an old postcard picture.
The building would also feature bulk storage, two laundry rooms, a second-floor activity room and a third-floor activity, computer and exercise room, as well as two outdoor patios, benches and planter beds totaling 4,000 square feet between them. And its location, Comroe noted, puts it within walking distance of "commercial and cultural conveniences" within the village center, as well as near a public bus route.
The property is currently privately owned by the estate of John G. Sack, but has not paid taxes "in quite some time," and the county has initiated a tax foreclosure, according to CCIDA's counsel, Milan Tyler of Phillips Lytle LLP. Once that is complete, the county has already approved transferring it to Region Nine for $1.
Region Nine is working with Janet Meiselman of Oxford Consulting and Gary Kajtoch of East Ferry Partners LLC, as well as Long Architects. The project received a $4.4 million grant from the U.S. Department of Housing and Urban Development last month, and Region Nine officials plan to submit two grant applications to the state for tax credits through New York State Homes and Community Renewal and for Homeless Housing and Assistance Program support.
The proposal has already been presented initially to the Village Planning Board, and a public community meeting is planned for Nov. 16 to solicit feedback. If approved and funded by next spring, Region Nine hopes to start construction in December 2022, and open by June 2024.
The nonprofit housing corporation was formed in 1970 by UAW Region 9, a division of the international union that covers auto workers and others in New York, New Jersey and Pennsylvania. It was created to provide affordable housing to meet the needs of low- and moderate-income seniors, people with disabilities and their families.
Today, the nonprofit owns and manages 10 communities with 1,173 affordable housing units across New Jersey and Pennsylvania. But this would be its first project in all of New York, despite past attempts locally. "We're very excited to start our first project in New York," Comroe said.
The nonprofit zeroed in on Western New York given the long history of both the UAW and organized labor in the region. In fact, UAW Region 9 is now based here, and a prior regional director, Thomas Fricano, was from Silver Creek. Housing officials focused particularly on Buffalo, where they have previously expressed interest in specific properties and projects within the city and surrounding suburbs.
"Tom was an active community member who made it his mission to bring affordable housing to the Western New York area," said Dan Antonellis, Region Nine Housing president. "We look forward to honoring Tom's wishes in the community."
The organization initially bid for the right to redevelop School 78 on Olympic Avenue in Buffalo into 56 senior apartments three years ago, but lost out to another proposal by CDS Monarch of suburban Rochester. Officials have also considered acquiring and upgrading properties in Tonawanda, Lockport and Niagara Falls.