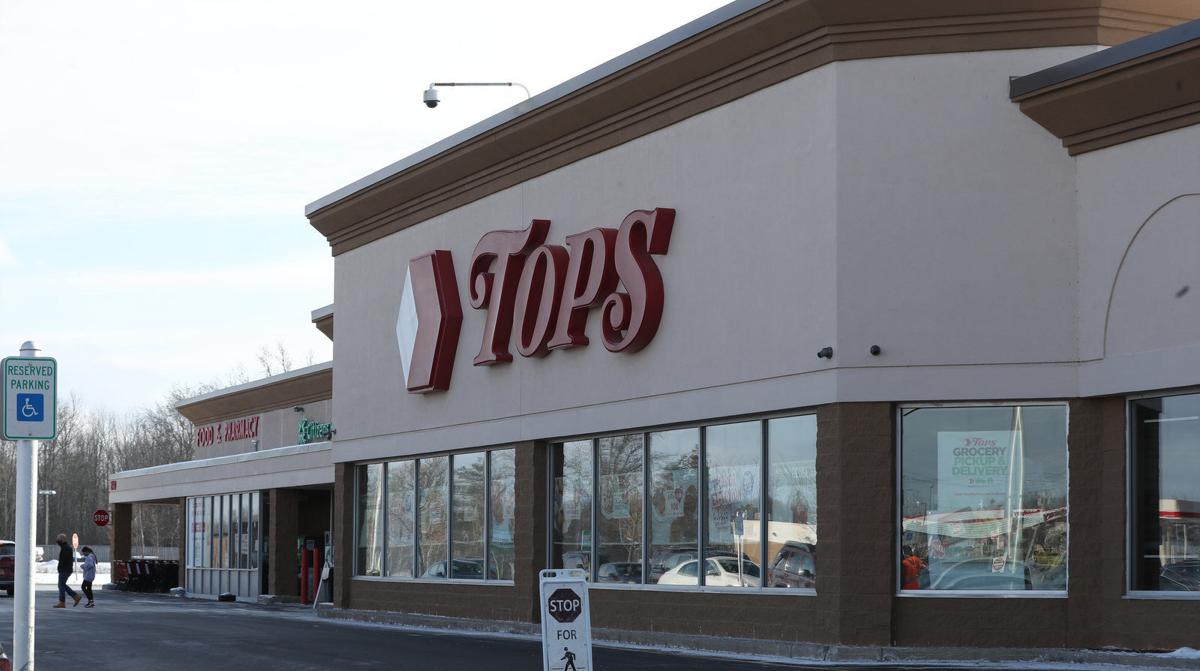 Tops Markets has completed its merger with Price Chopper/Market 32.
The two supermarket chains said Monday they had received the green light from the Federal Trade Commission. The companies had announced the deal in February.
As part of the deal, Tops is required to sell 12 of its stores, which will be bought by C&S Wholesale Grocers and operated by an affiliate, GU Markets LLC. None of the 12 stores is in Western New York.
The two supermarket chains will be managed locally – Tops is based in Amherst – by their respective leaders and under their own brand names. But they will be owned and overseen by a new parent company, Northeast Grocery Inc., based in Schenectady.
"We're appreciative of the FTC's diligence in reviewing this merger and grateful to have received all of the necessary approvals," said Scott Grimmett, who served as president and CEO of Price Chopper/Market 32. "Now, we can dedicate ourselves to bringing these two storied grocery chains together, leveraging best practices, developing new opportunities, and finding efficiencies that will help us continue to deliver distinctive shopping experiences."
As previously announced, Grimmett will lead the new parent company and serve on the board of directors. Frank Curci, who was Tops' chairman and CEO will also have a seat on the board.
Combined, the new company will have about 300 stores, stretching from Western New York into New England. The combined business will have greater scale and will be able to capitalize on potential operating efficiencies. And there is little overlap between the two chains' markets.
Frank DeRiso, president of UFCW Local One, which represents Tops workers, said the merger will "benefit both consumers and union members."
"We believe that this merger will be a positive for our membership, preserving union jobs and strengthening the company's prospects into the foreseeable future," DeRiso said. "We are pleased that we have an agreement with the new owner and they are committed to retaining all of the existing union jobs and contracts."
C&S has pledged to continue to recognize the union at the 12 stores it is acquiring. Price Chopper is a nonunion company.
John Persons will serve as president of the Tops Markets business. And Tops' chief financial officer, Dave Langless, will serve as CFO of the newly created parent company.
The completion of the deal with Price Chopper/Market 32 is the latest change in ownership for the homegrown Tops chain, which traces its roots to 1960. Back in 2013, Tops management bought out Morgan Stanley's stake in Tops.
The deal with Price Chopper/Market 32 was announced two years after Tops emerged from a bankruptcy reorganization that reduced its stifling debt burden but still left the company in a highly leveraged financial position that kept the company under existing management.
Rep. Chris Jacobs had recently urged the FTC to approve the deal before the expiration on Monday of a commitment by lenders to finance the deal. Antitrust regulators had to approve the deal in order for it to go through. 
Jacobs had warned that without the financing, or an extension of the financing commitment, the merger could fall through.
The merger brings together two companies with a long history in the grocery business, and a presence in multiple states.
Tops operates stores in New York State, Pennsylvania and Vermont. In addition to those three states, Price Chopper has stores in Massachusetts, Connecticut and New Hampshire.
Price Chopper's roots go back to a store opened by the Golub family in 1932. Over the years, Golub Corp. built a chain of stores that eventually adopted the Price Chopper name in 1973.
Several years ago, Golub Corp. started rebranding some of its stores as Market 32, a reference to the year the company was born. The renovations are designed to give the stores a new look and feel.
Tops at different points in its history has been owned by private equity firms, traded on the American Stock Exchange, and owned by Royal Ahold, a Dutch conglomerate. The original company, Niagara Frontier Services, was created in 1960 when Armand Castellani and Thomas Buscaglia merged their companies.
When the merger with Price Chopper was announced in February, Curci said: "We have long believed that this merger makes sense, both strategically and based on the similar ways in which we each put customers first, go to market and treat our people."
Grimmett said when the deal was announced: "This merger marks a major step forward and collectively elevates our ability to compete on every level."