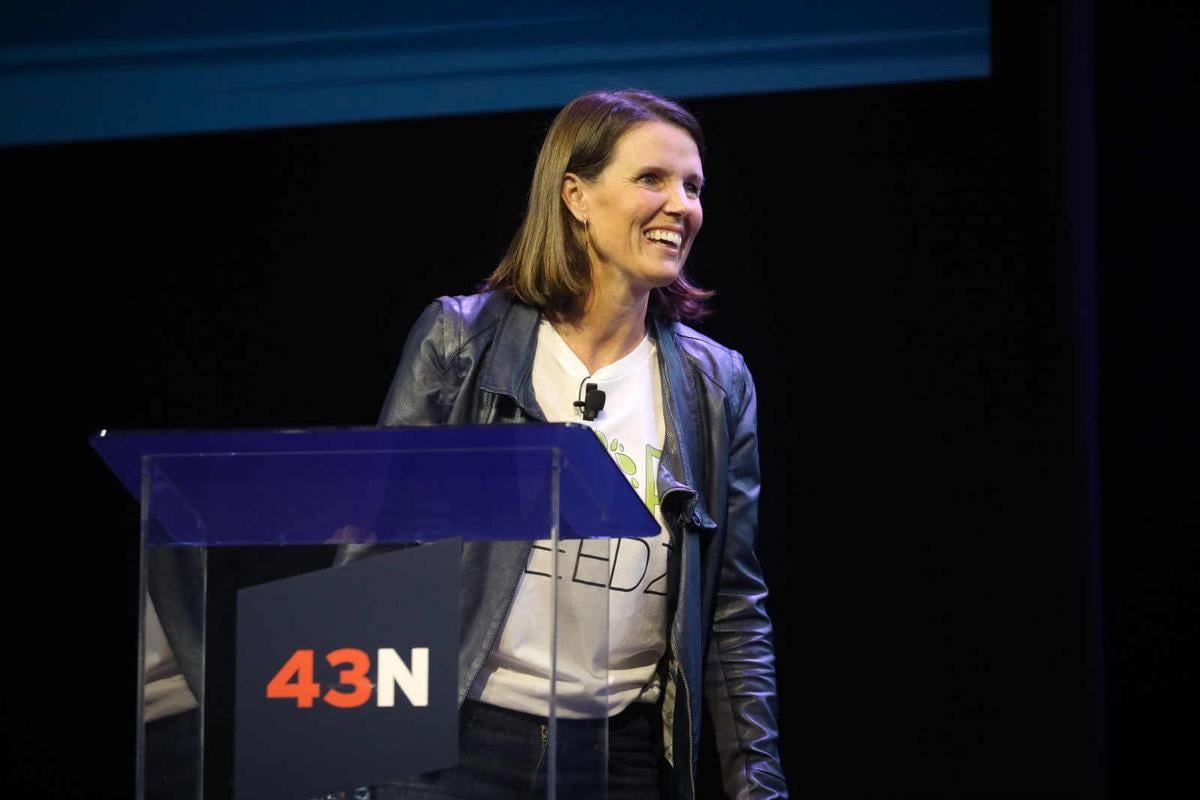 Rebecca Brady looked in disbelief when she heard the announcement: her startup, Top Seedz, had won the $1 million grand prize in the 43North business plan competition on Thursday.
"Total shock – I wasn't expecting it at all," said Brady, the founder of an artisan cracker and seed business based in Cheektowaga. "I was even thinking, 'I don't even mind if I don't get (a $500,000 runner-up prize). That's OK, I've done well to get this far.' "
She fared much better than that. Brady won over a panel of judges who picked a $1 million grand prize winner and seven runners-up who won $500,000 each in the program at Shea's Buffalo Theatre. Two other finalists in the field of 10 won no prize money.
Brady, a New Zealand native, launched Top Seedz in 2017, with $5,000 in seed money. She outlined her plans to scale up the business and get her products into thousands of stores in the next few years. Automation will be a key part of its development, but the business also plans to expand its workforce beyond its current 20 employees, she said.
"We want to employ a lot of people," including a bigger sales force, Brady said. 
"I was so impressed with Top Seedz – the business model, the founder," said Brian Brackeen, one of the six judges. "At this stage, it's always about the founder, really.
"She's bubbly, bright intelligent," he said. "She can take this to the next level."
The judges complimented her products during the competition. Brackeen said at the end of her pitch: "Whether you win or lose tonight, I'm very interested in investing."
The finalists had two minutes to make their pitches, and then answered questions. Four of them were locally based. The last locally based startup to win the competition was ACV Auctions, in 2015.
Brady shared the credit for the win. "It's not just me, it's a whole team of people who have done this."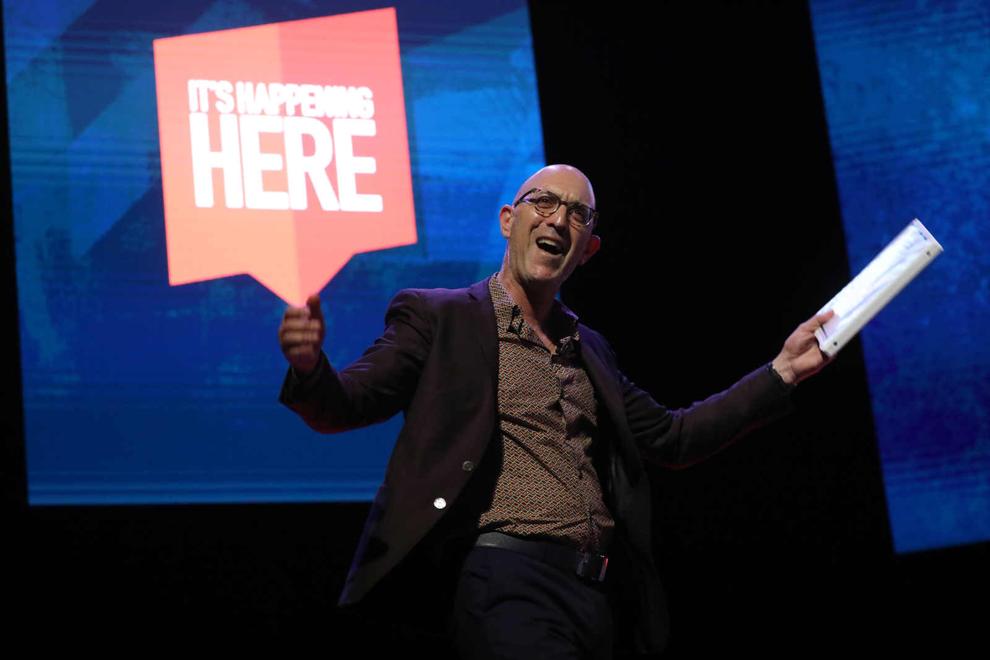 The 10 finalists advanced from a qualifying round, before a different set of judges, at Seneca One tower on Wednesday. Nine other finalists didn't make the cut.
This was the seventh edition of the 43North competition. The 10 finalists who reached the stage emerged from a pool of 320 applicants this year.
The 43North competition returned this year after a one-year hiatus. This was the first time the competition was held since ACV went public. ACV had already become the region's first startup "unicorn," by surpassing $1 billion in valuation.
Colleen Heidinger, 43North's president, praised the grand prize winner. She noted Top Seedz was a previous prize winner in another startup competition, Ignite Buffalo.
"This momentum is building, and it's exactly what we look for in a developing ecosystem," Heidinger said. All eight prize winners are obligated to base their business in Buffalo for at least one year, and 43North gets a 5% equity stake in the companies.
In addition to the $1 million grand prize winner, seven finalists won $500,000 each on Thursday. They are:
BetterMynd: Buffalo, online therapy program for college students.
Big Wheelbarrow: Austin, Texas, digital platform helping food distributors and grocers manage their supply chains.
Flox: London, England, artificial intelligence applied to chicken farming, to improve bird welfare and flock performance.
Infiuss Health: San Jose, Calif., platform supporting remote research and clinical trials in Africa.
ShearShare: McKinney, Texas, barbershop and salon booth rental app.
Verivend: Buffalo, secure, cloud-based network is aimed at allowing businesses to pay and get paid quickly.
Zealot Interactive: Arlington, Va., "Peloton for music," featuring augmented streaming video lessons that are paired with optional hardware.
Two finalists did not win prize money:
NixCode: Kalamazoo, Mich., technology to simplify mobile app development for nontechnical innovators.
Ognomy: Williamsville, app for testing, diagnosing and treating sleep apnea.
Photos: 43North finals at Shea's
$1 million crackers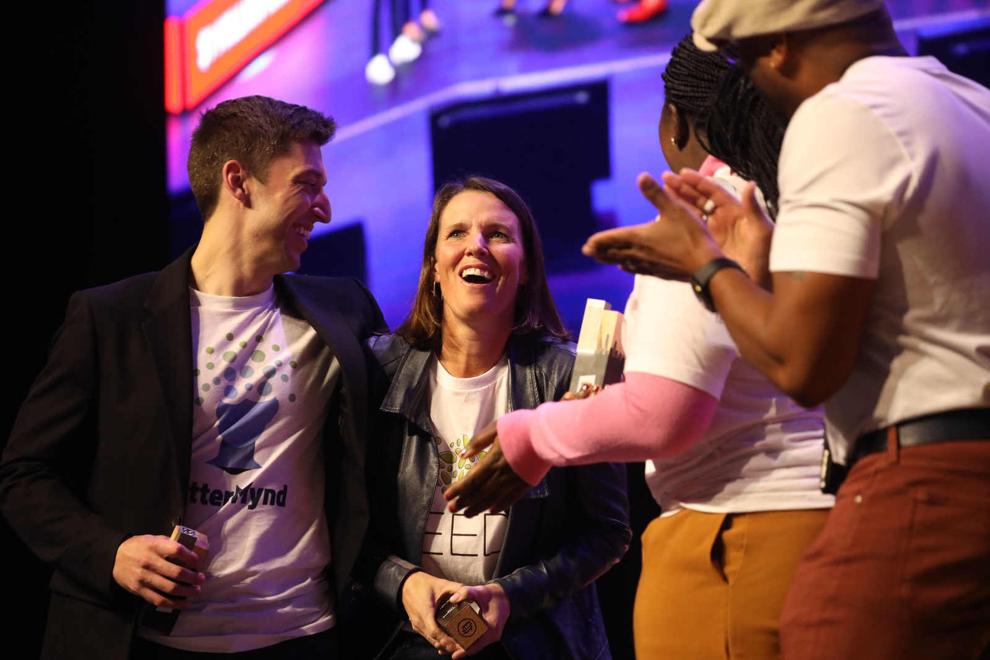 Prize winners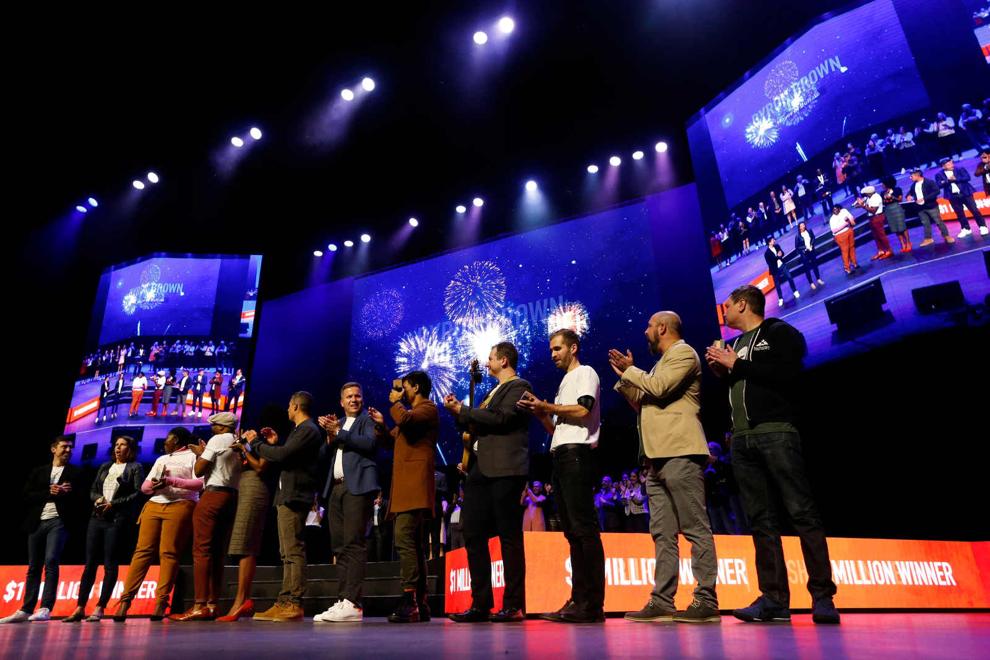 Victory speech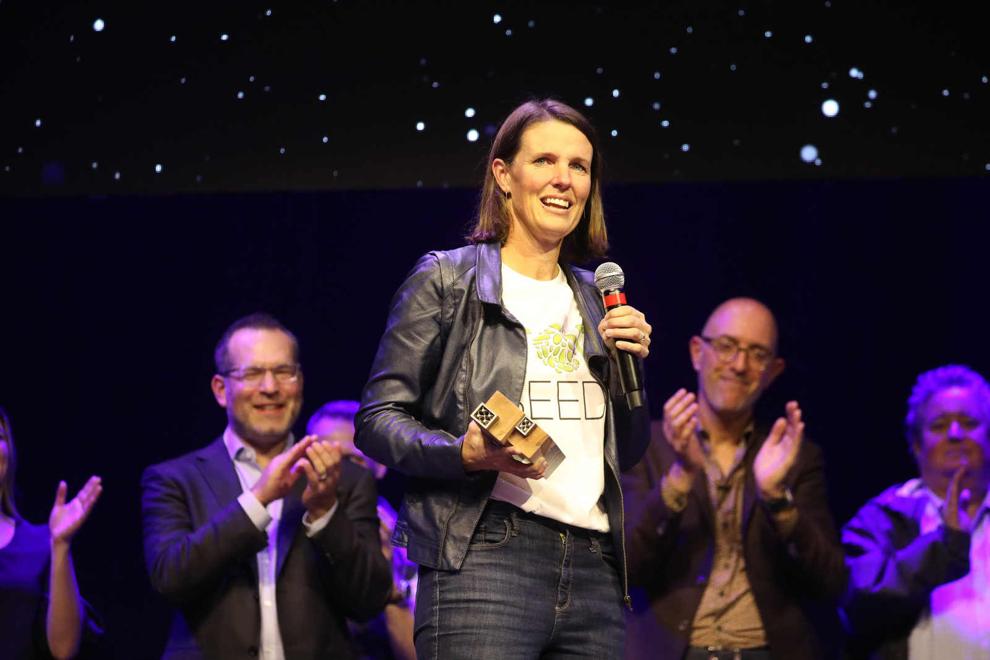 Return to Shea's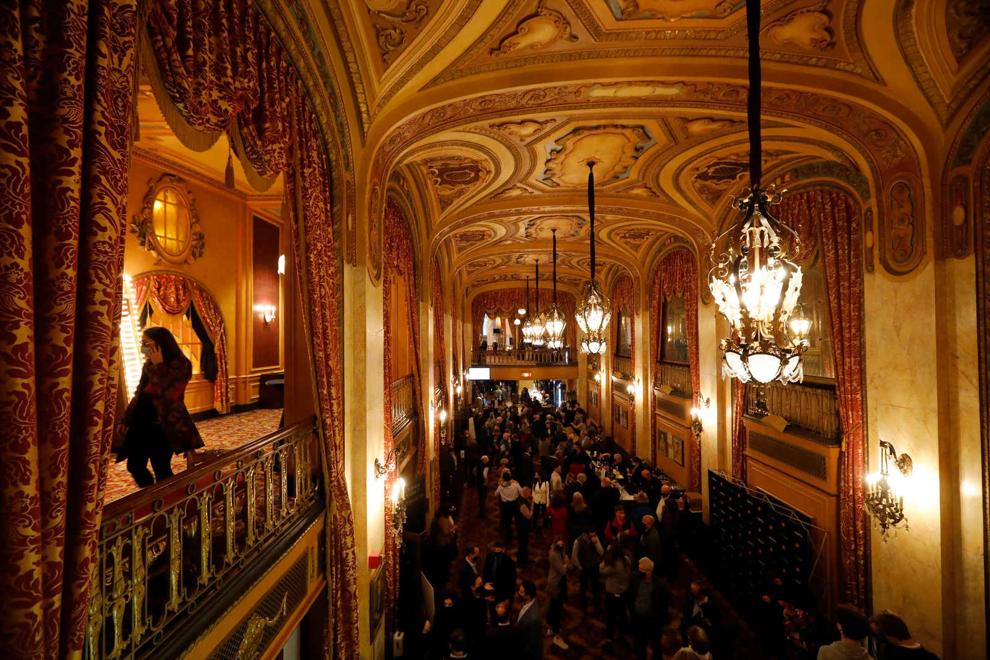 3,000 in attendance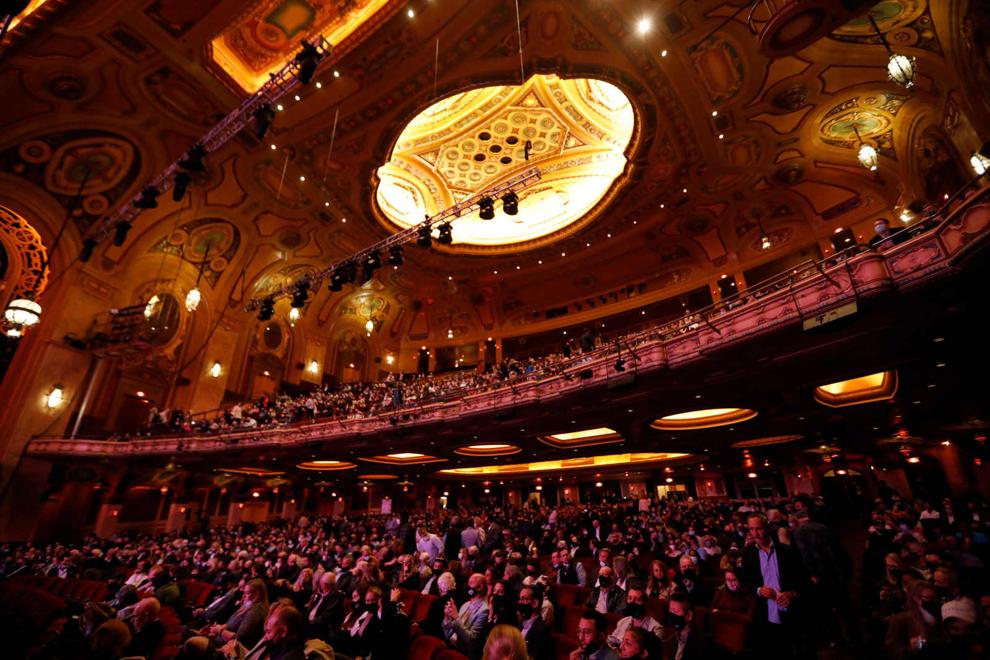 Big screen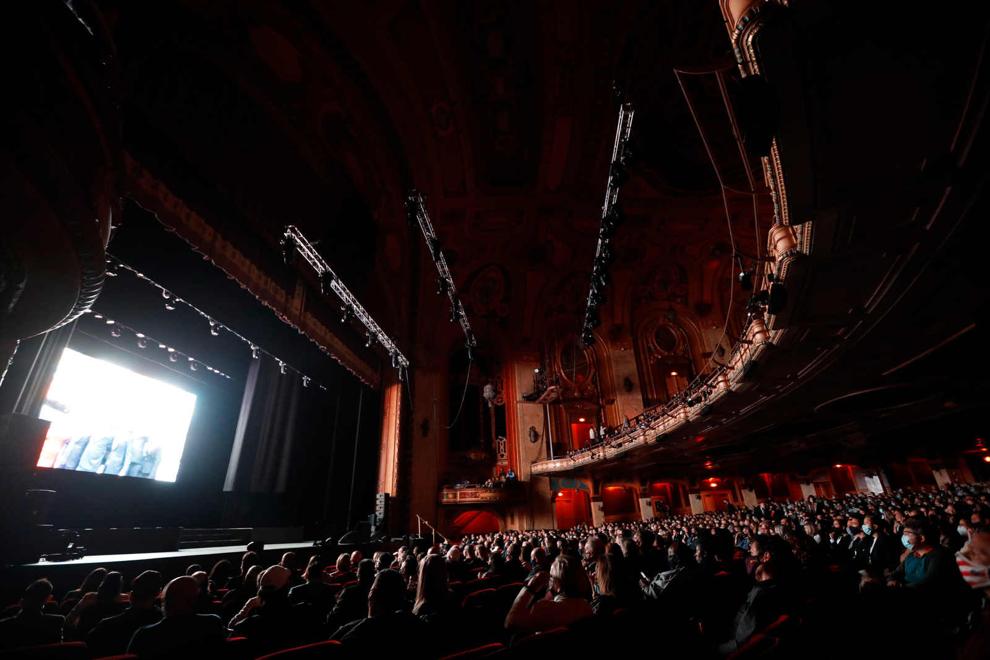 Verivend
Delivering the pitch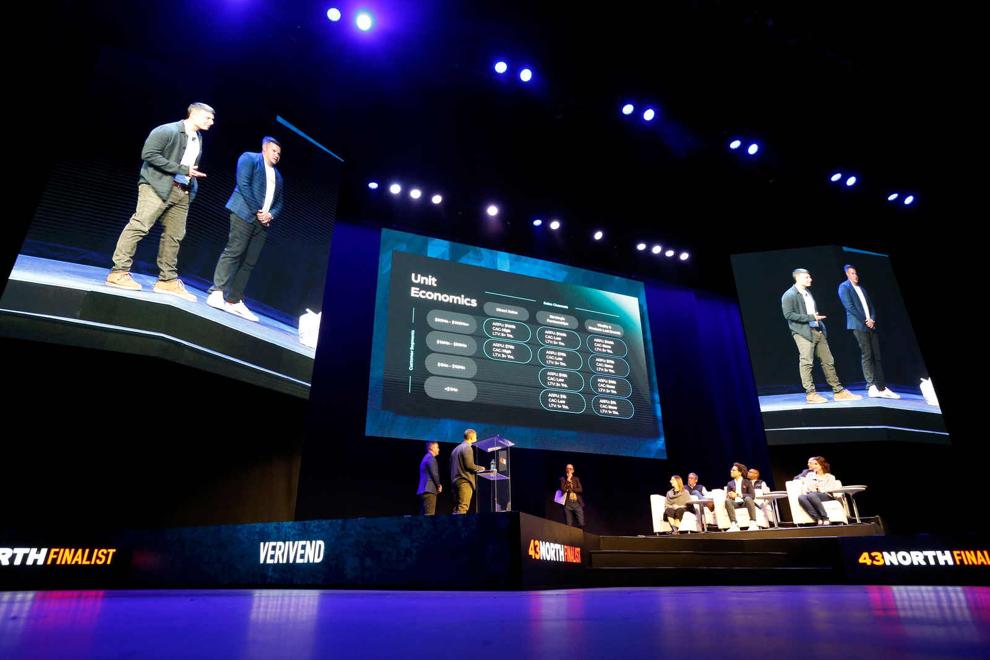 Infiuss Health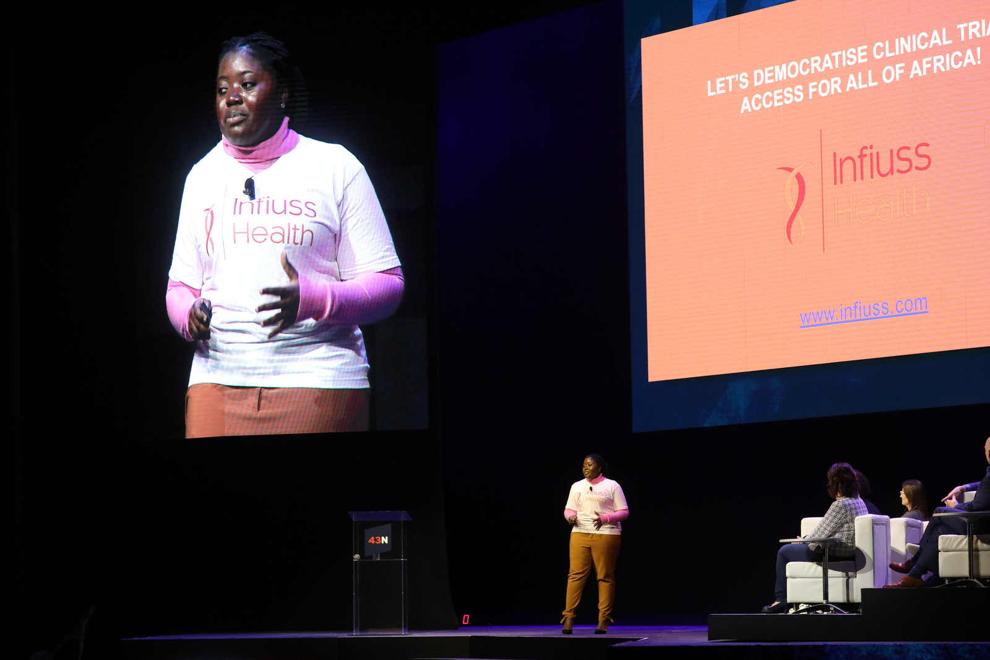 Flox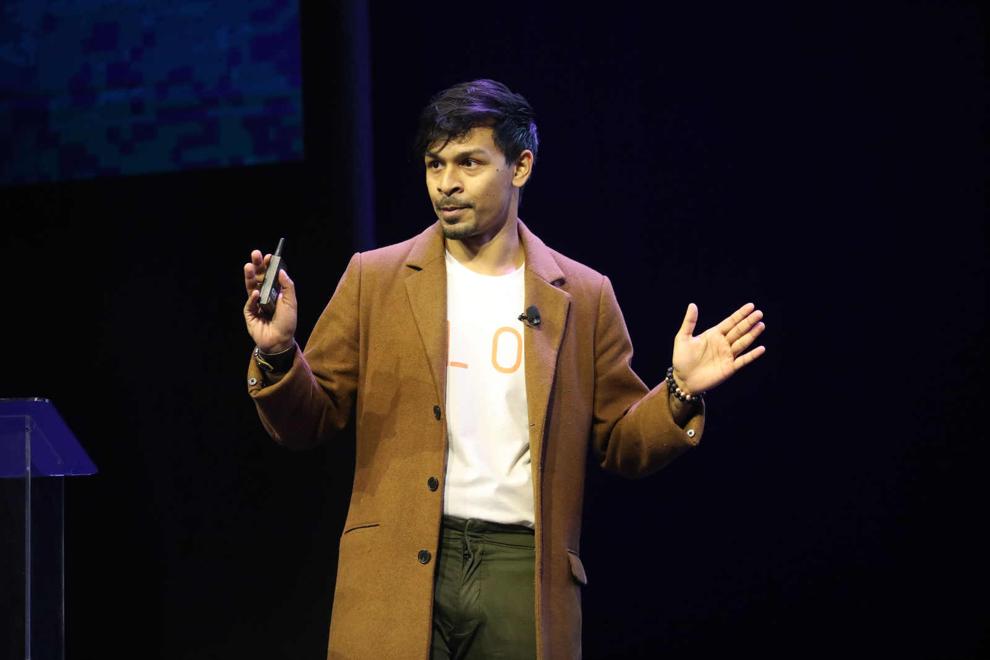 Ognomy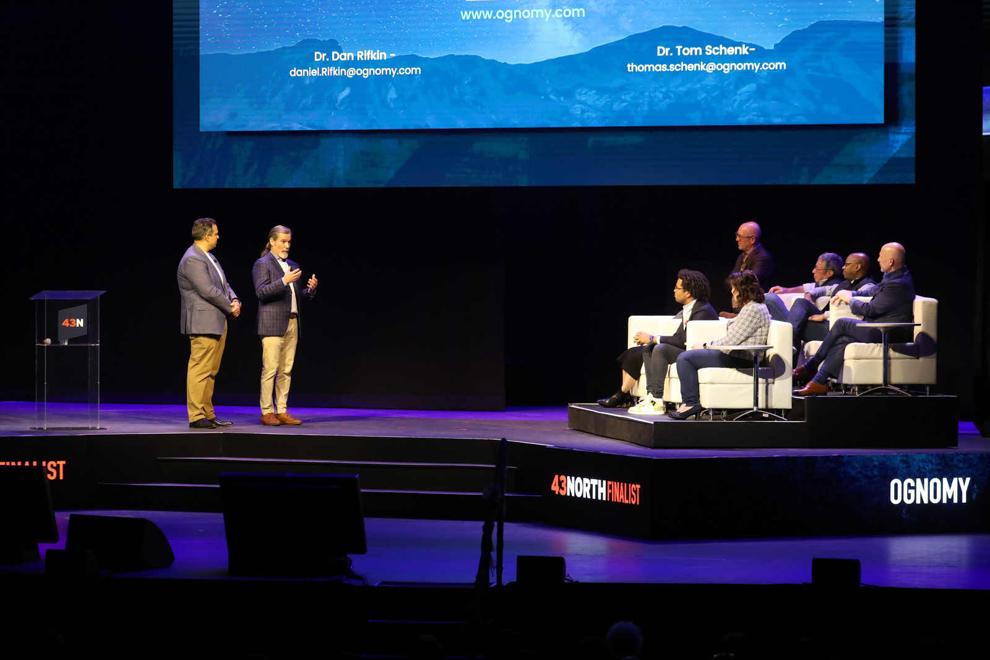 Contest judges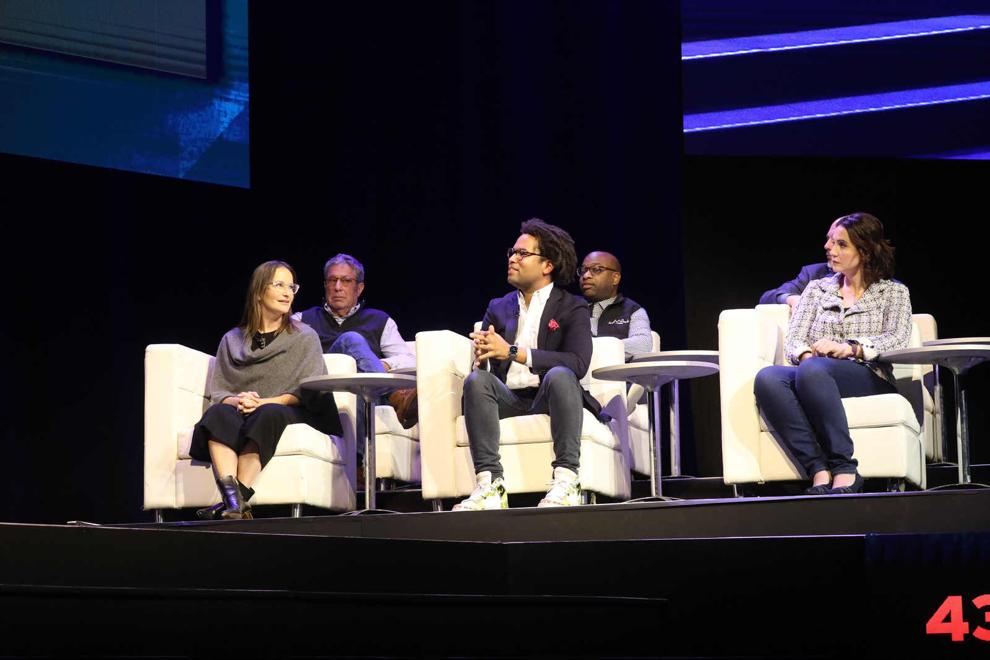 Big Wheelbarrow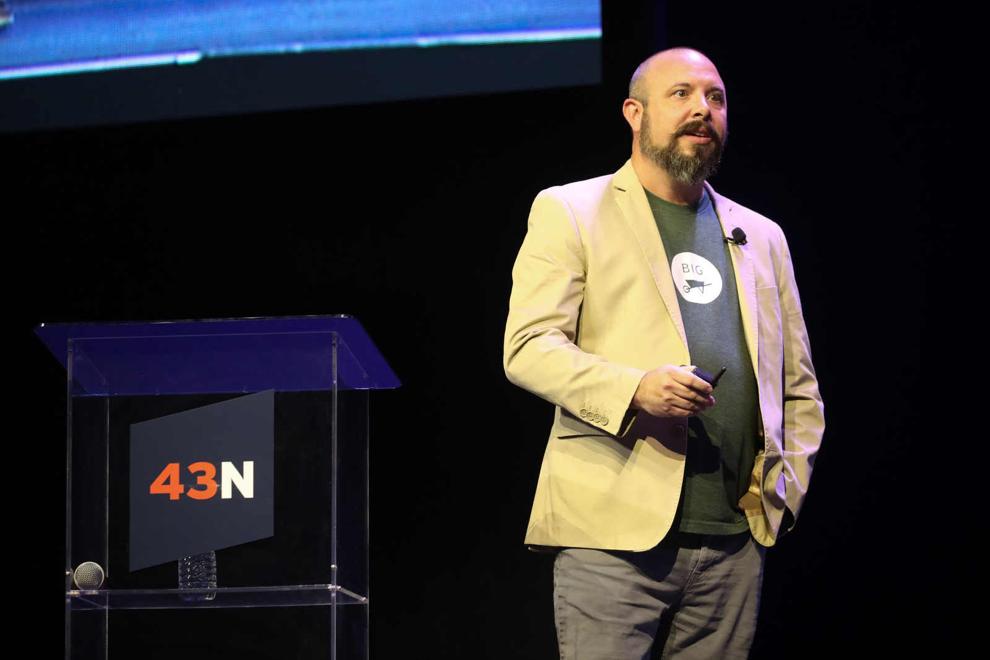 On stage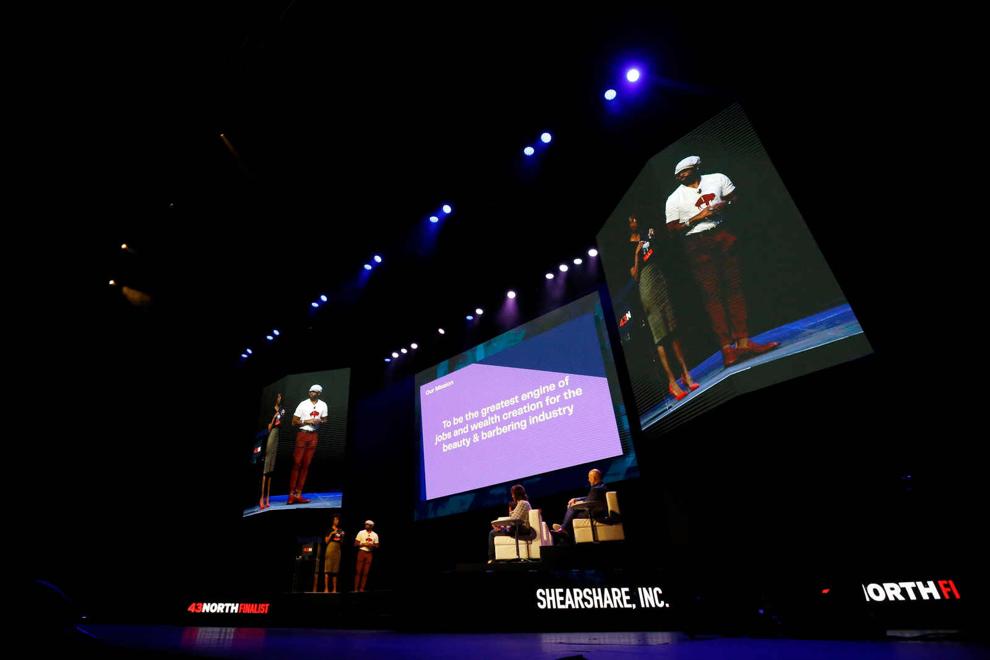 Shearshare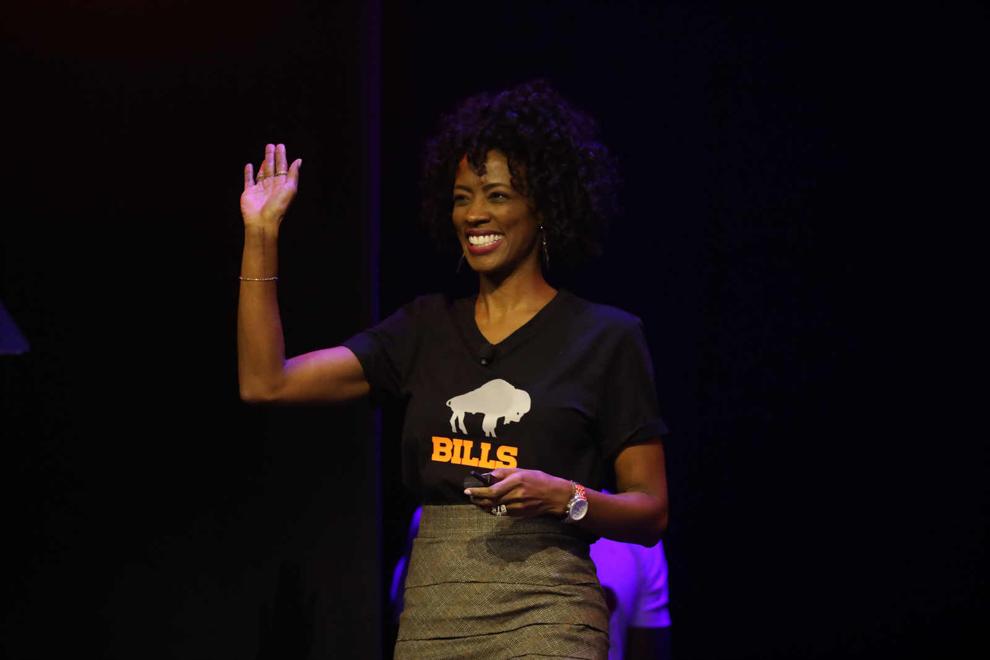 Zealot Interactive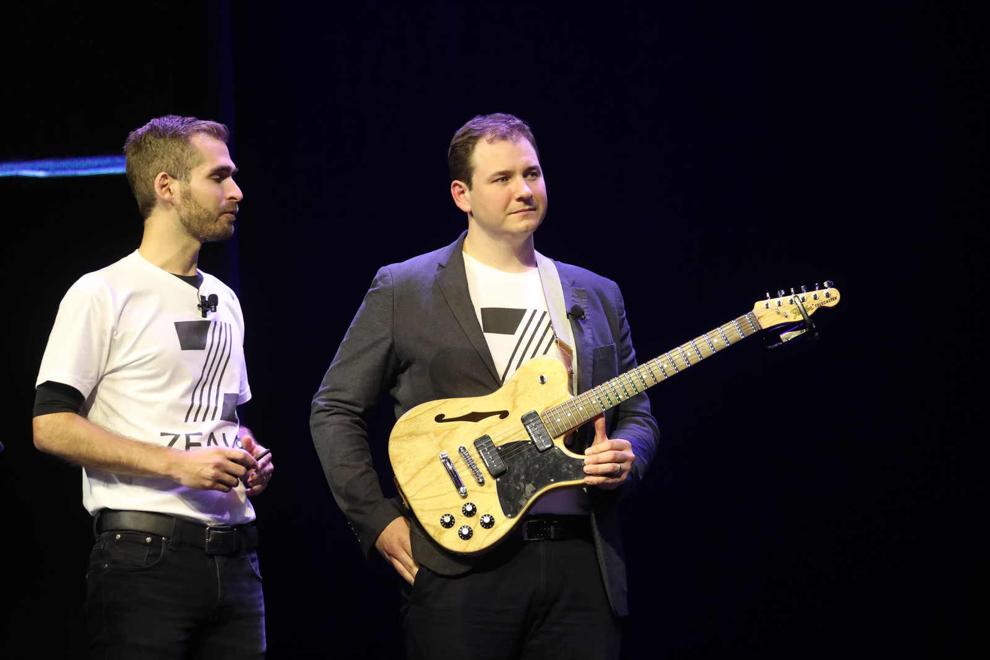 BetterMynd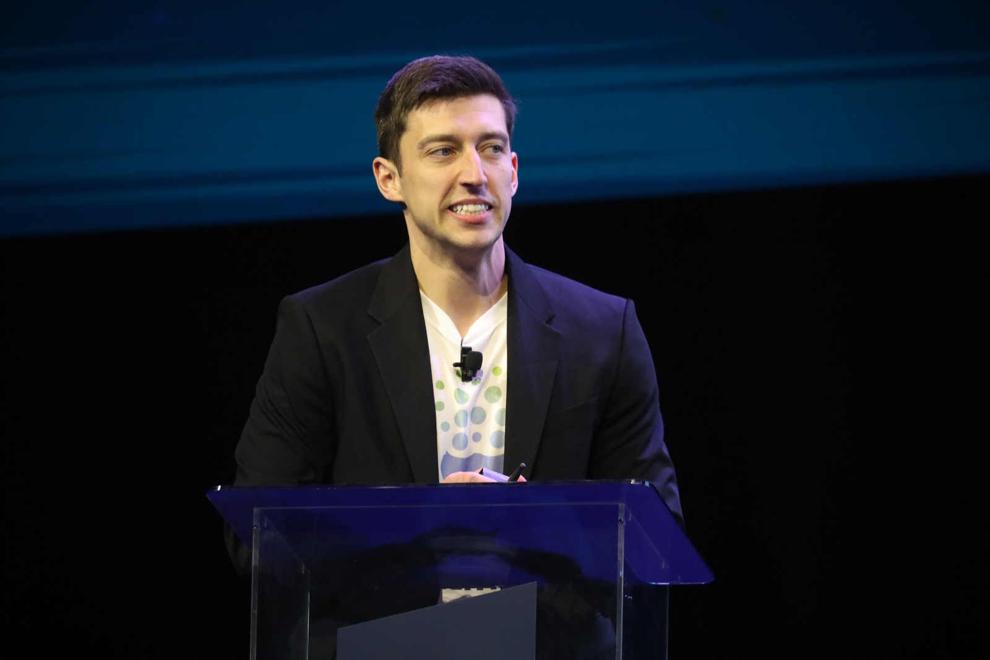 NixCode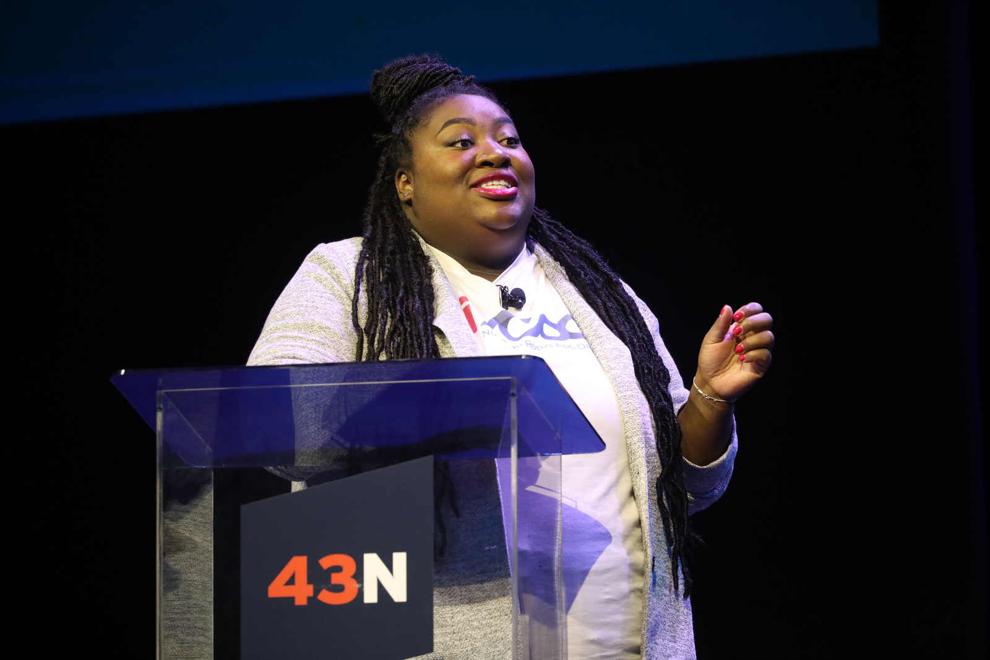 Top Seedz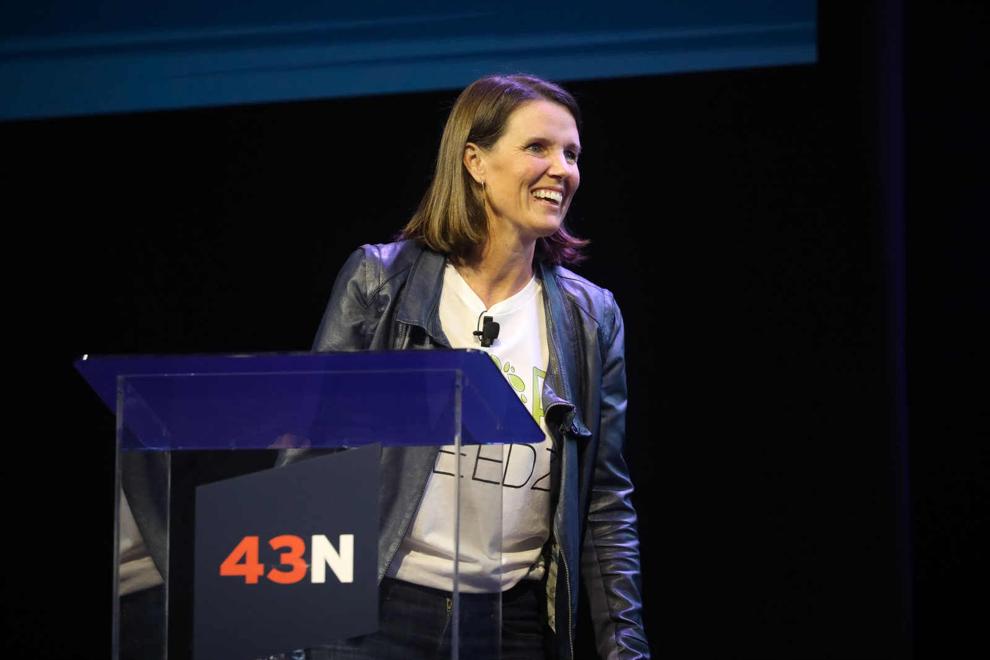 Made in Buffalo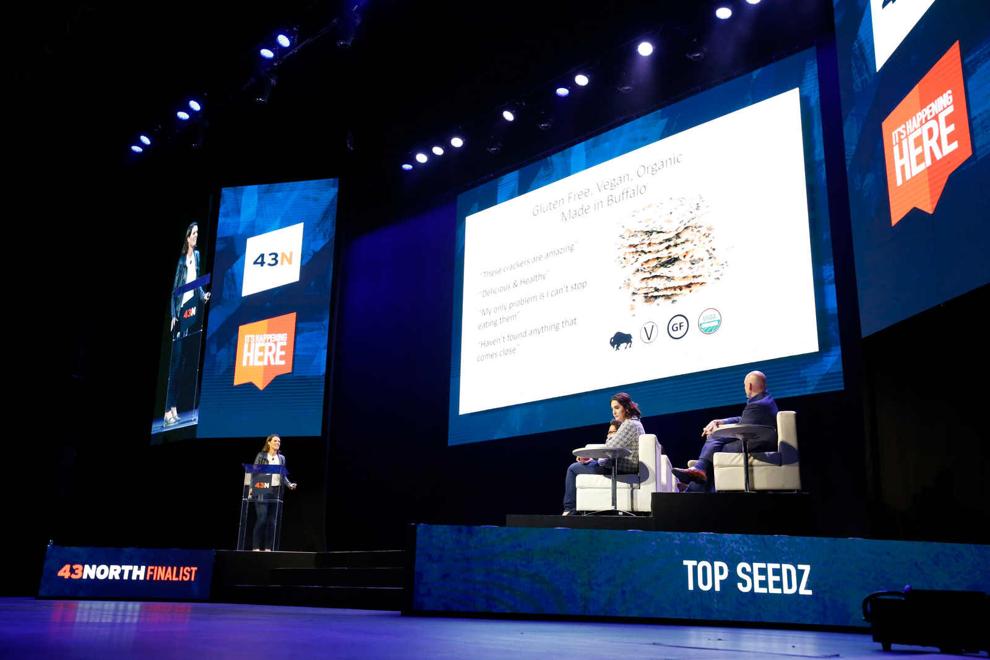 It's happening here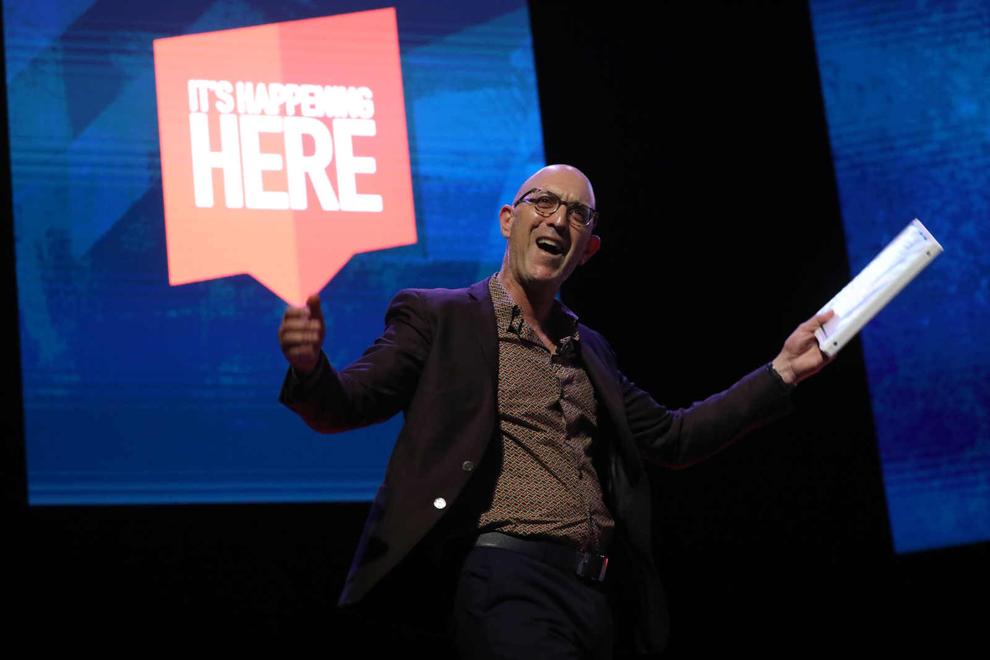 Welcome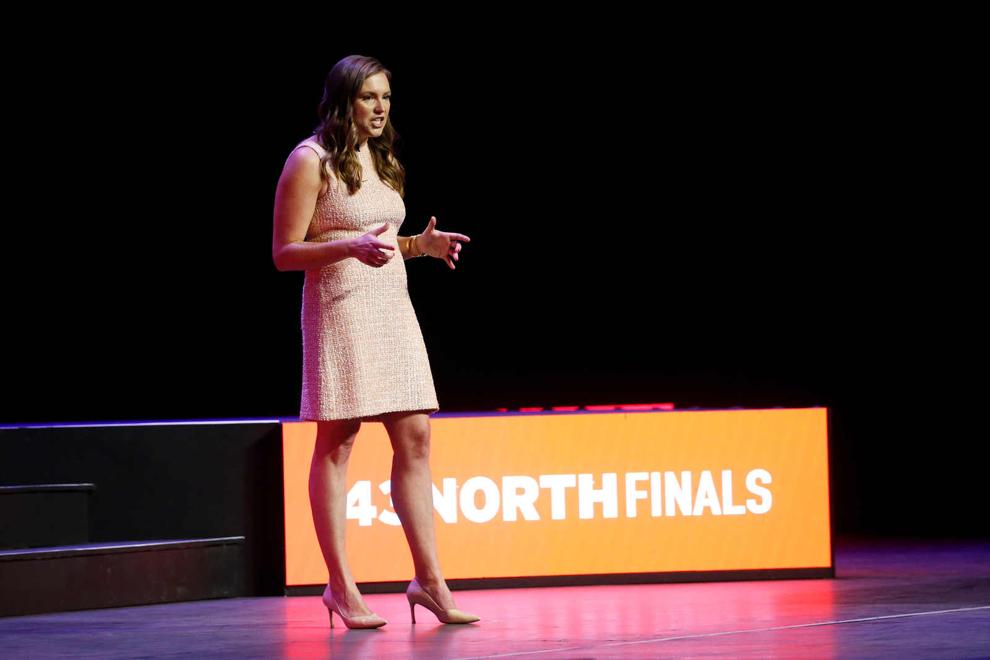 Chairman emeritus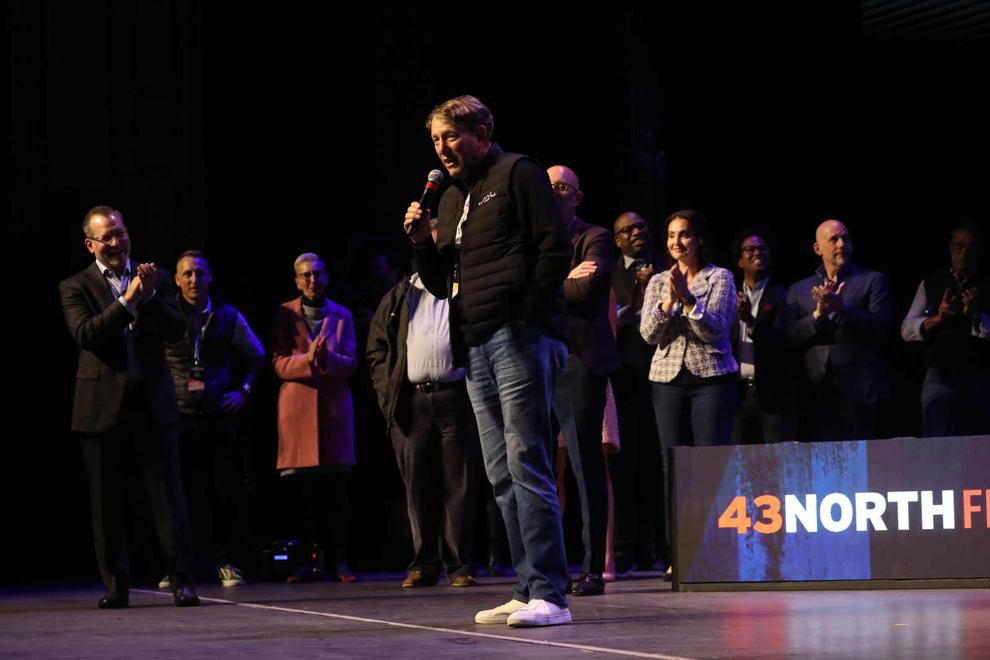 Outgoing chairman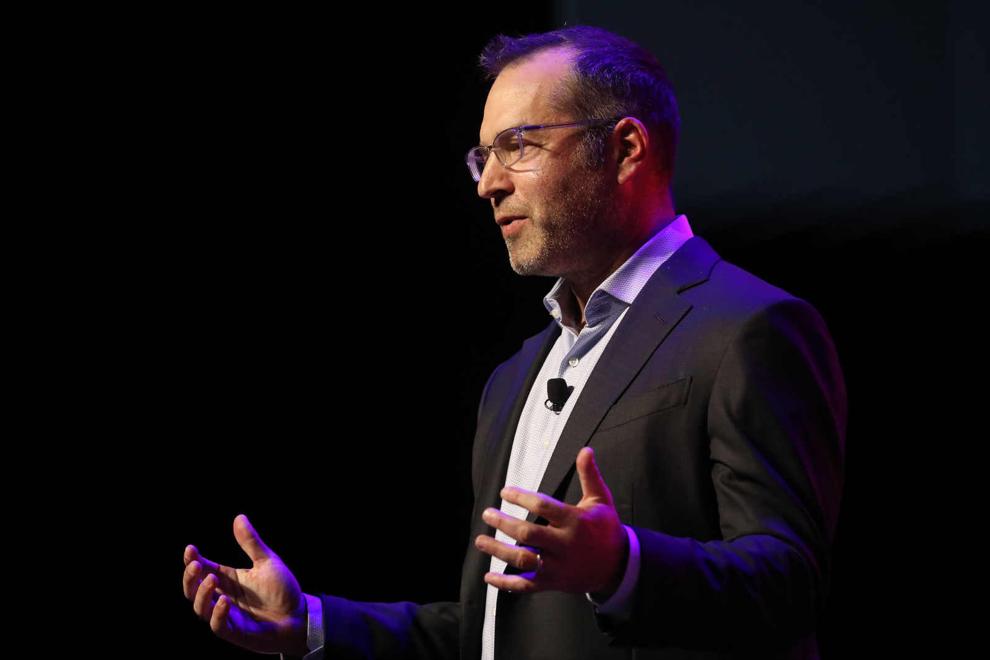 Chairman-elect
Top Seedz wins top prize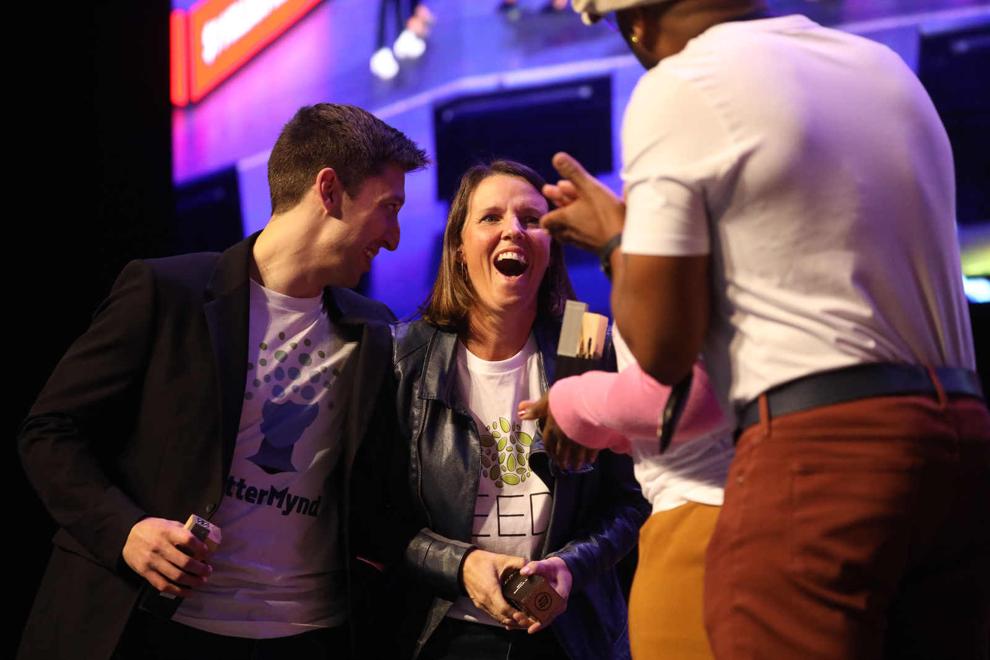 Judge's comments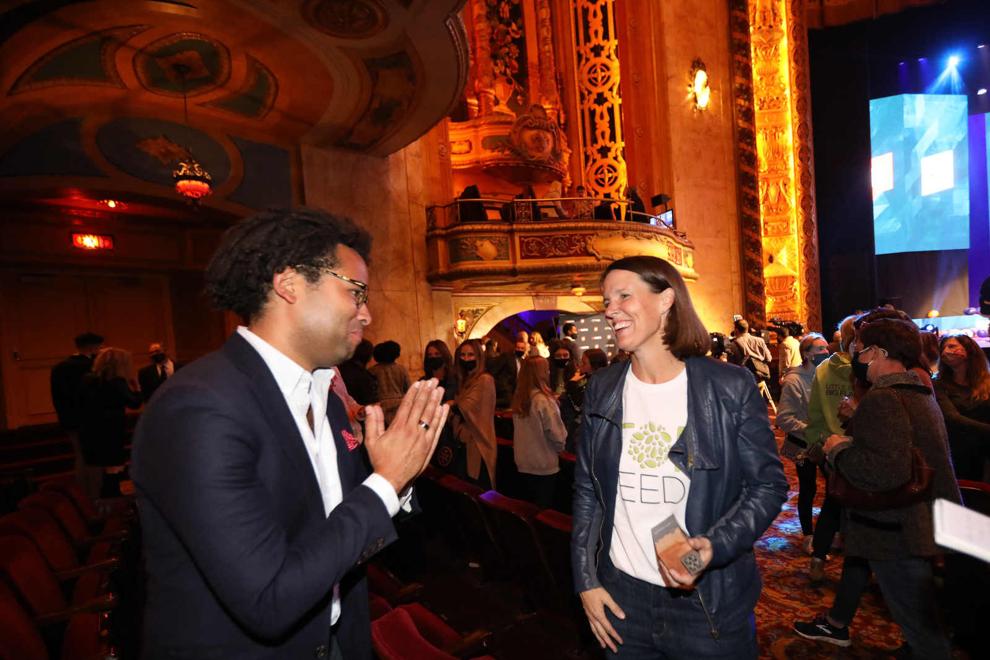 Rocking on stage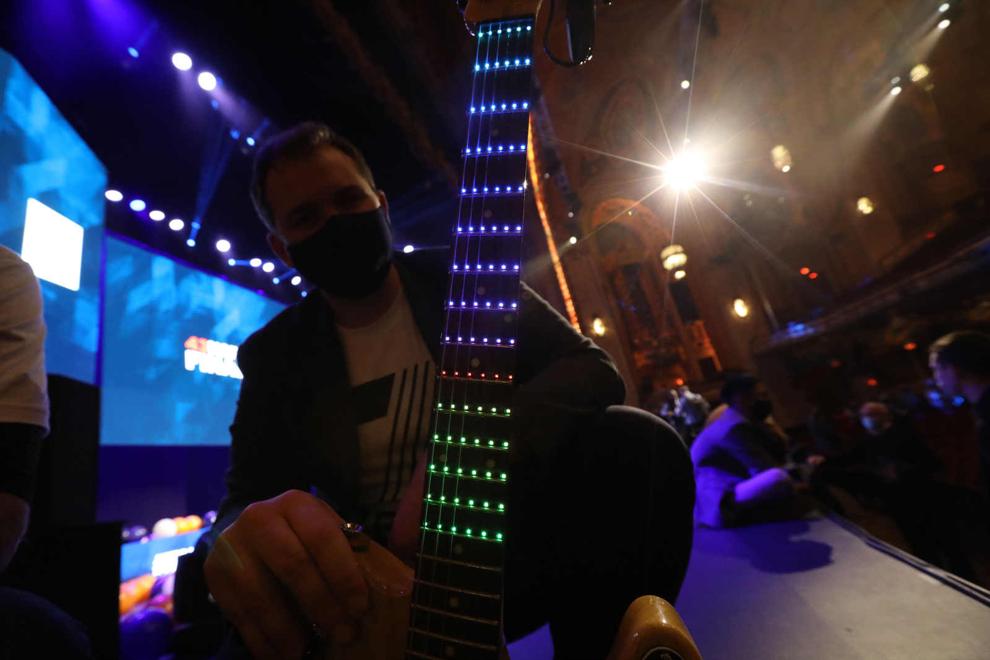 Woman of the hour