About 2,000 nurses, technical and clerical employees at Mercy Hospital in South Buffalo went on strike this morning after Catholic Health System and the workers' union failed to reach an agreement overnight.
Hundreds of workers, members of the Communications Workers of America Local 1133, gathered outside the hospital this morning, carrying picket signs, as the strike began at 6 a.m.
"It's kind of a sad morning because we were hoping negotiations would result in an agreement and unfortunately, they did not," said Debora Hayes, the CWA's area director.
The two sides bargained well into the early morning hours Friday, looking to come to terms on six labor contracts covering about 2,500 workers at Mercy Hospital of Buffalo, Kenmore Mercy Hospital and Sisters of Charity Hospital, St. Joseph Campus. Catholic Health and the Communications Workers of America Local 1133 have been negotiating since February, but efforts have ramped up considerably in recent weeks.
Hayes said the negotiations made some progress during talks that continued until 3:30 a.m., but not enough to avoid a walkout.
"There were some productive discussions that occurred over the last couple of days, but unfortunately, it just turned out to be too little, too late," Hayes said.
Both sides said they wanted negotiations to resume.
"We are out here for as long as it takes," Hayes said.
Mark Sullivan, the president and CEO of Catholic Health, said the company had made "fair and competitive" proposals to increase wages and staffing.
That proposal, Catholic Health said in an update Thursday, included a minimum average wage raise of 3% in the first year, with some jobs getting bigger increases, followed by 2% raises in the second and third years and 2.5% in the fourth.
Registered nurses could get an average wage increase of 4.4% in the first year of a potential deal, while service, technical and clerical employees could see a boost of 8.4%.
While Catholic Health's proposal appeared to make progress on wage increases, it did not alleviate the union's concerns over staffing levels. 
Hayes said Thursday night that Catholic Health was refusing to commit to basic minimum staffing requirements.
"We've made it very clear that staffing and bad working conditions are concern No. 1," she said.
Catholic Health said in its proposal that it would add about 230 new positions in nursing, imaging and other service areas. It would also create a joint management-union committee to discuss staffing challenges.
"We were getting close. We were waiting for proposals to come across the table" from the union, Sullivan said. "We were three hours away from the strike and we were almost there."
Sullivan said union negotiations walked away from the contract talks this morning.
"We want to be at the table. We are at the table. And we want to get a deal done," he said.
"This is a very fluid situation. We're taking it step-by-step," Sullivan said. "We need to do a better job with the CWA and they need to do a better job with us."
A text alert to union members just after 8 p.m. Thursday read, "We are still far apart," sending a members a link to 20 open proposals that still had to be ironed out.
If a deal is not reached, it is expected that about 2,000 workers will be on the picket line in front of Mercy Hospital at 6 a.m. Friday.
The previous contracts were reached in 2016 and were set to expire last year, but the two sides agreed to a one-year extension as the pandemic broke out. That extension expired overnight.
To prepare for the strike, Catholic Health slimmed down several services at Mercy Hospital this week. It suspended labor and delivery services at the hospital as of 7 a.m. Wednesday, though the health system continued to offer those services at Sisters of Charity Hospital's Main Street campus and Mount St. Mary's Hospital in Lewiston.
Catholic Health also lined up replacement workers, contracting with Michigan-based staffing agency Huffmaster to provide registered nurses and other personnel to keep the hospital operating in the event of a strike.
The dispute threatens to further stress the region's health care system and workers, 18 months into a resource-draining pandemic.
Catholic Health's competitors are preparing for such a disruption, should further service reductions hit Mercy Hospital.
Photos: Mercy Hospital nurses go on strike
Labor issue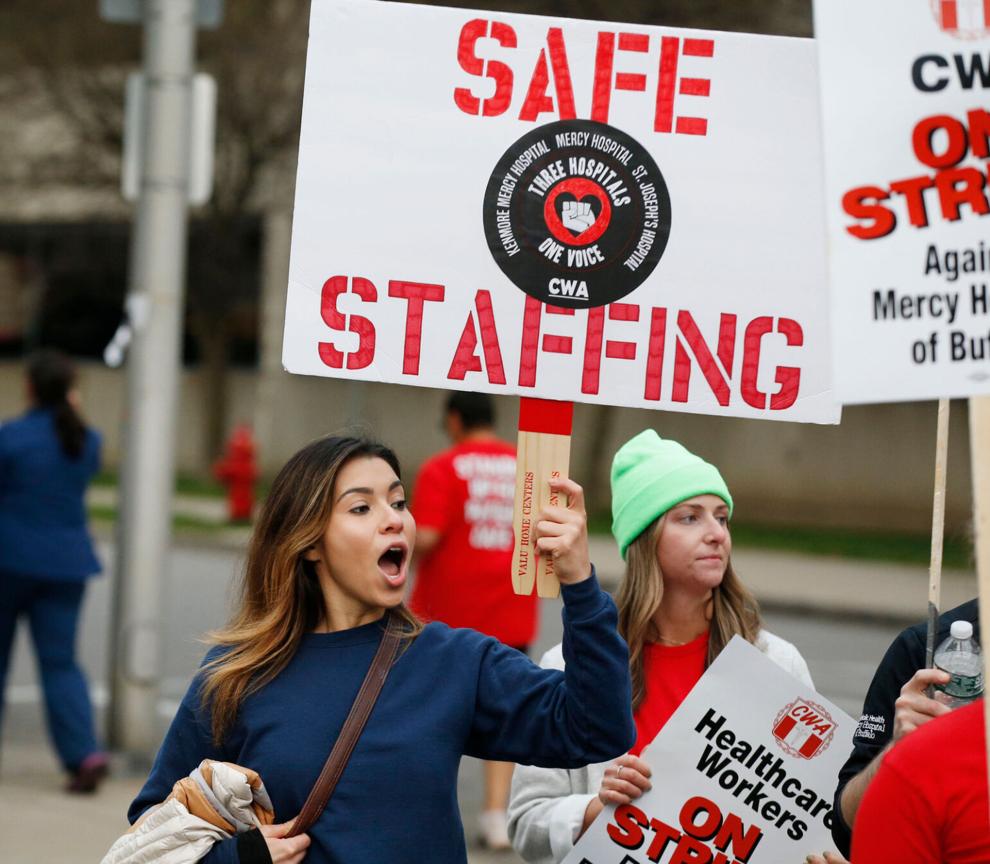 United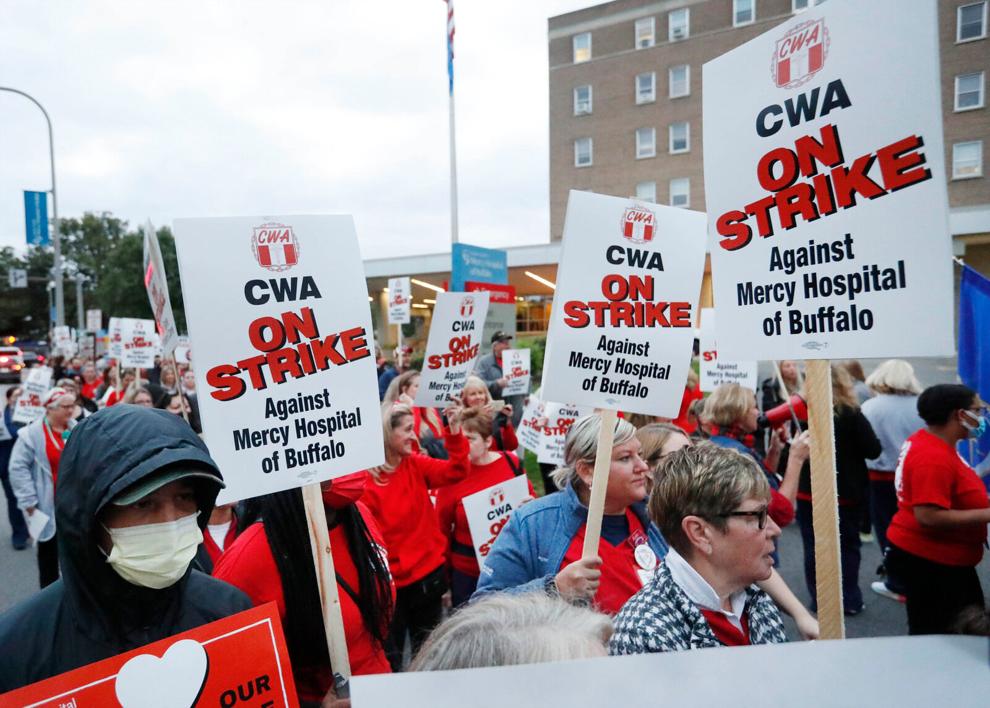 Strike begins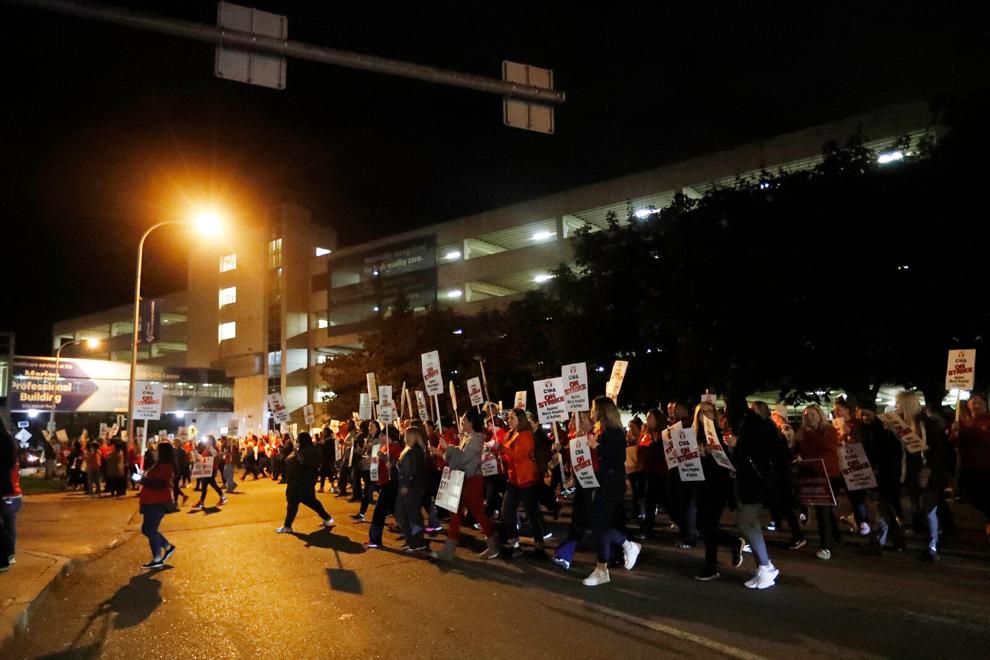 Early morning strike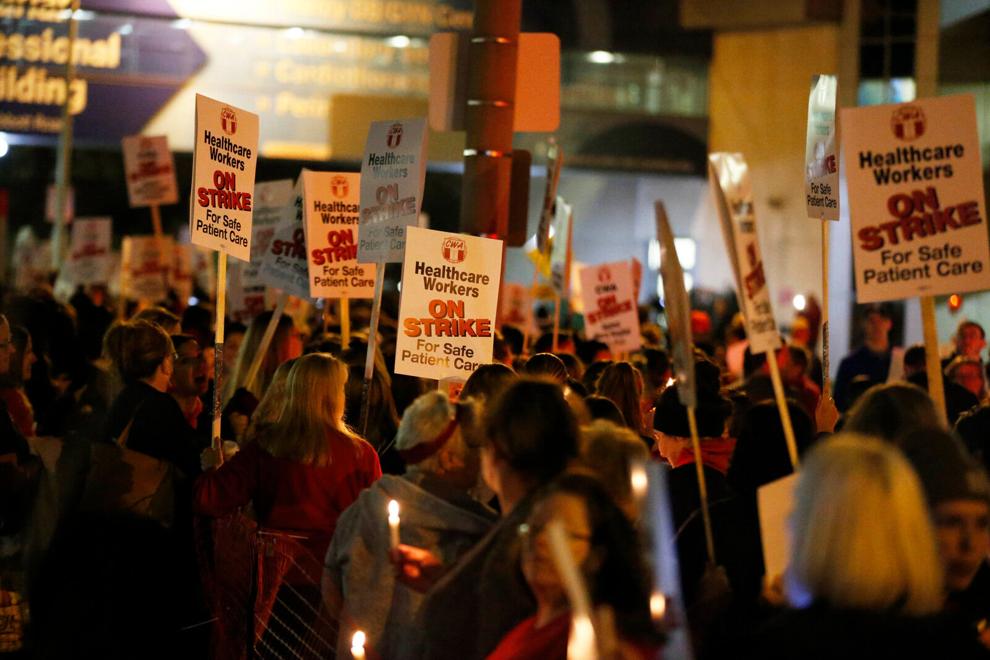 A large presence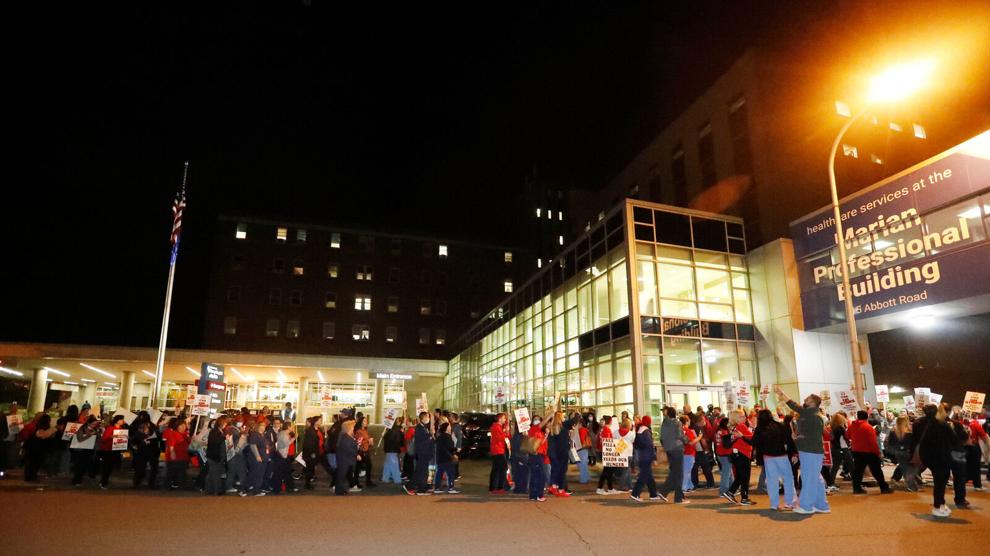 Picketing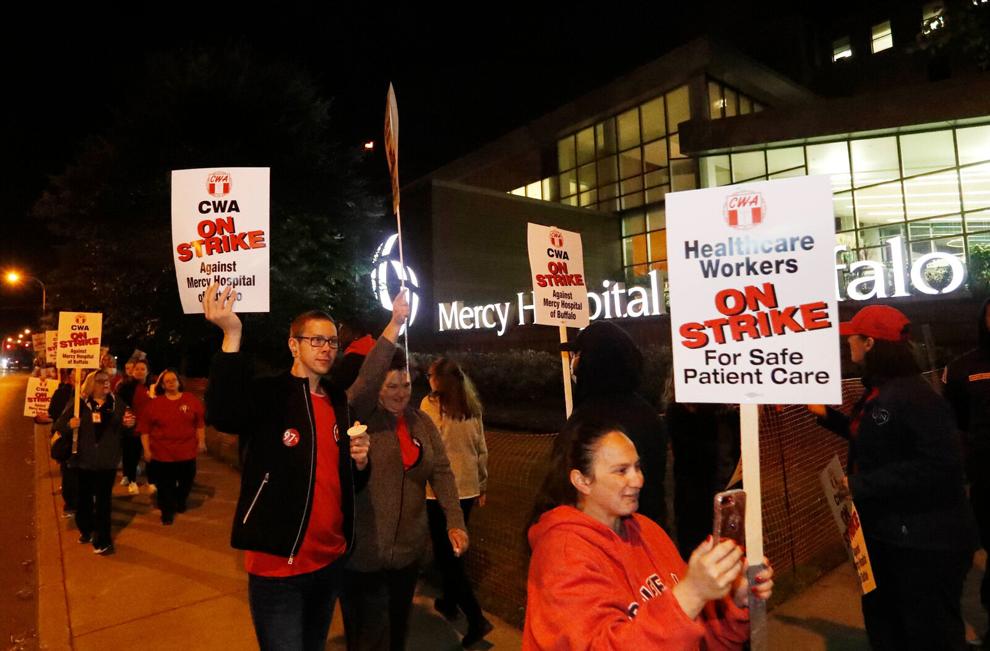 Supporting the nurses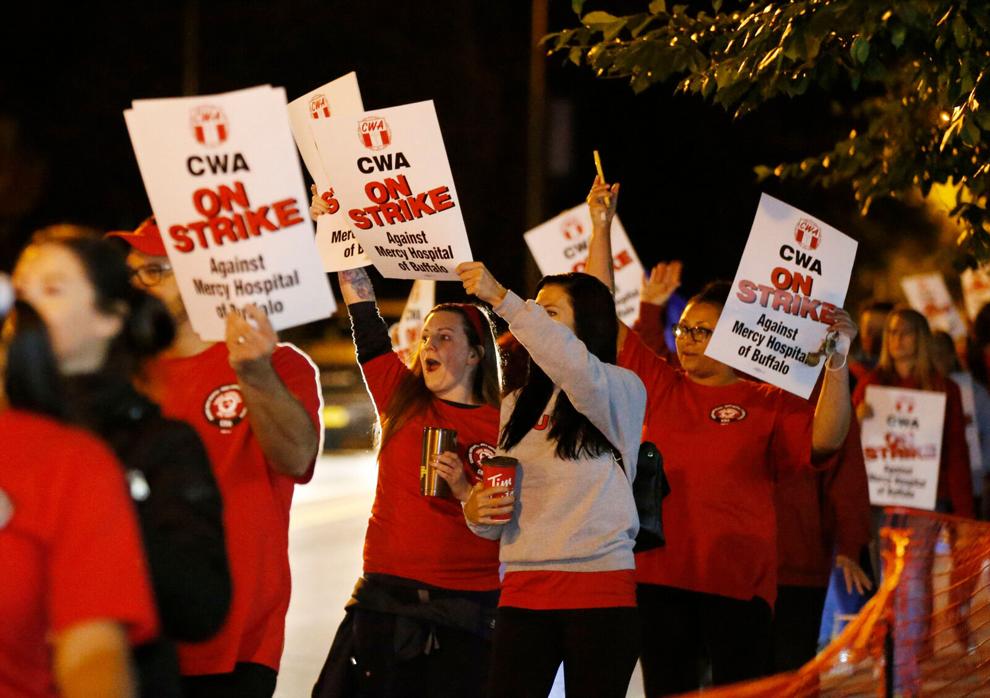 Showing appreciation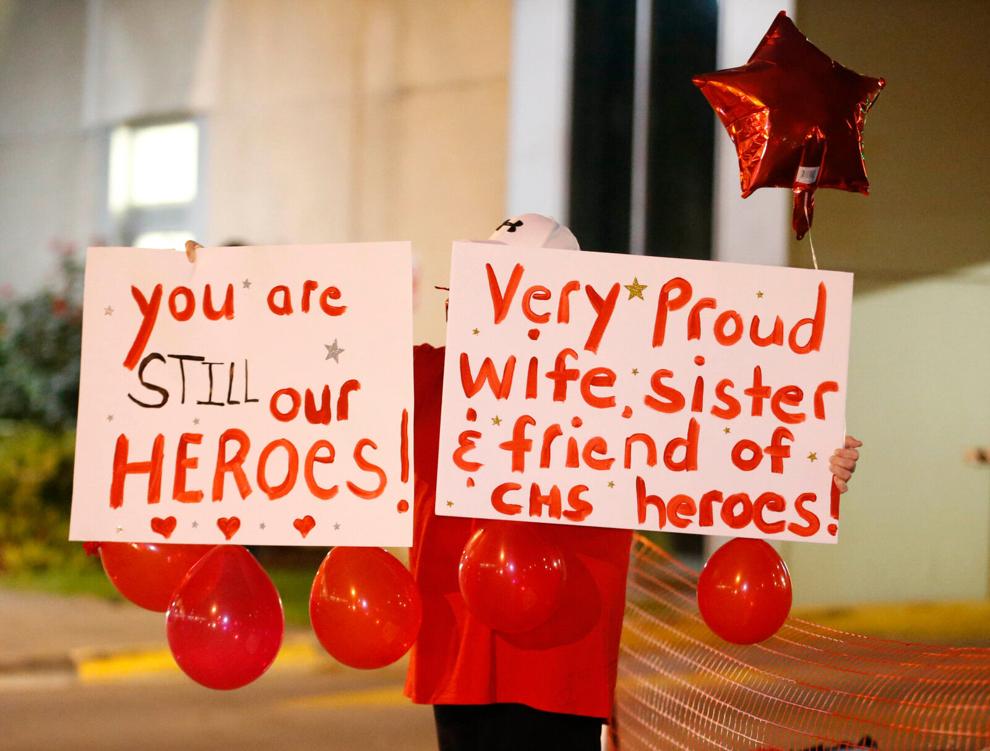 Nurses strike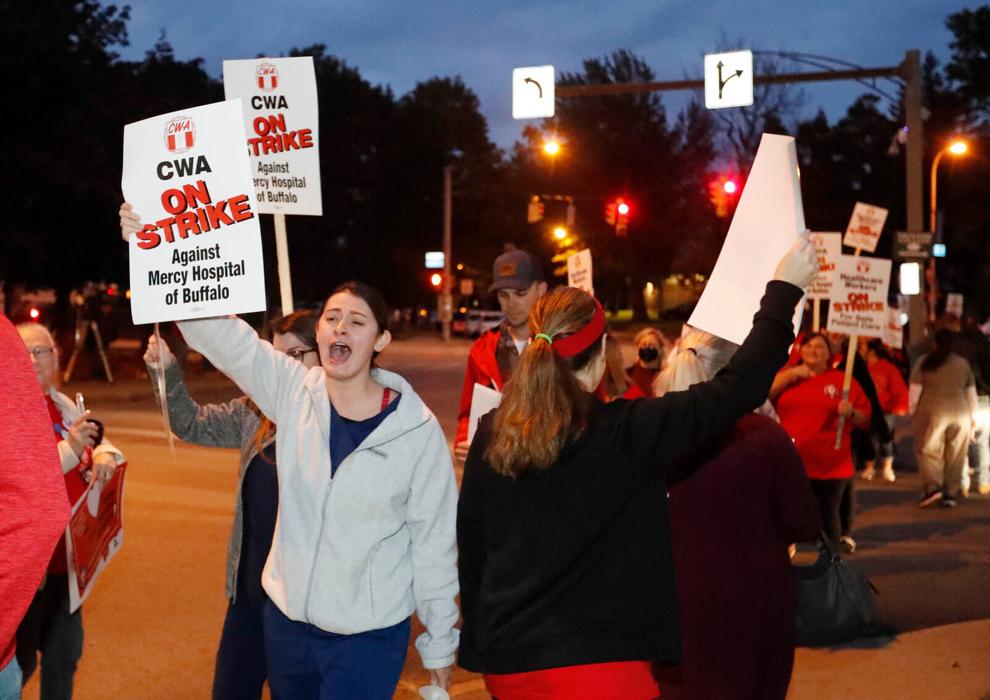 Along South Park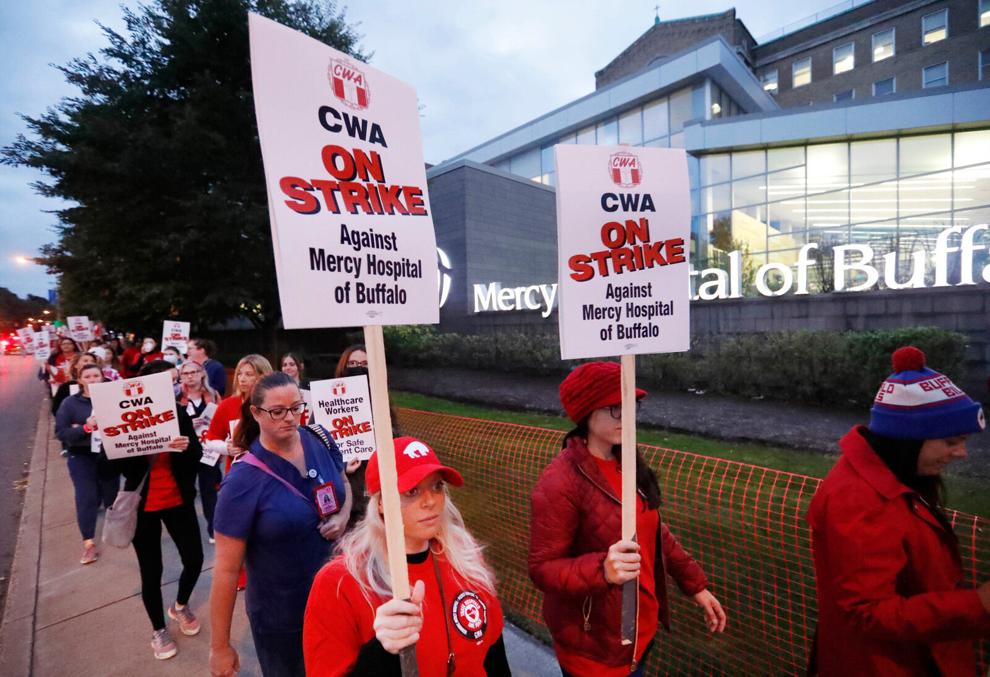 Blocking replacements
Showing support
Blocking the van from entry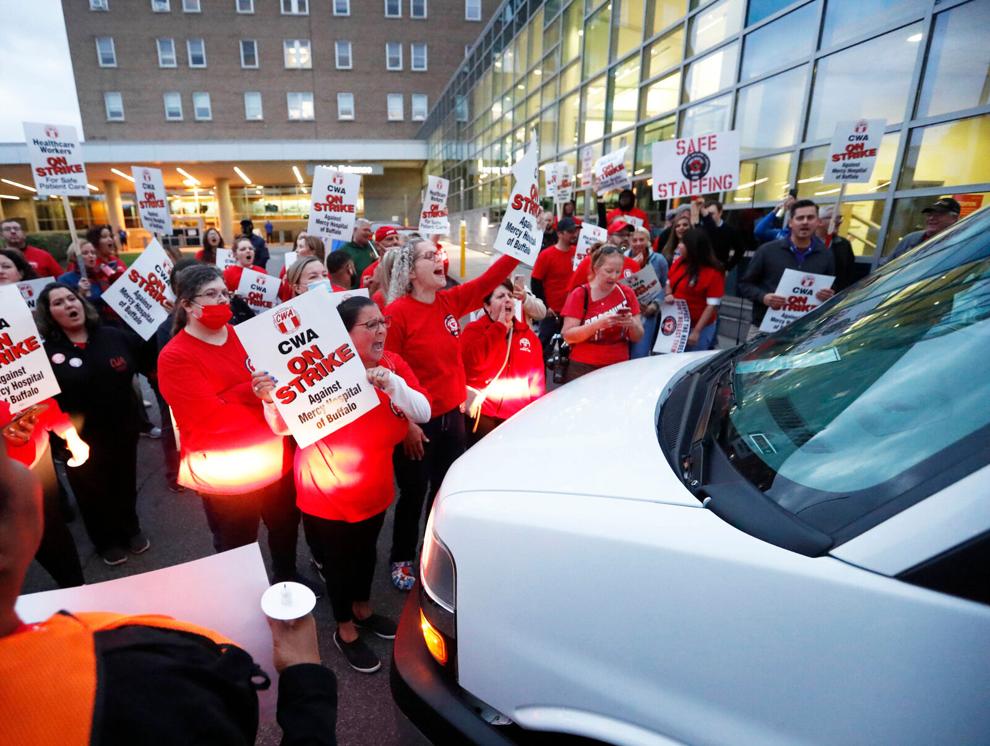 No agreement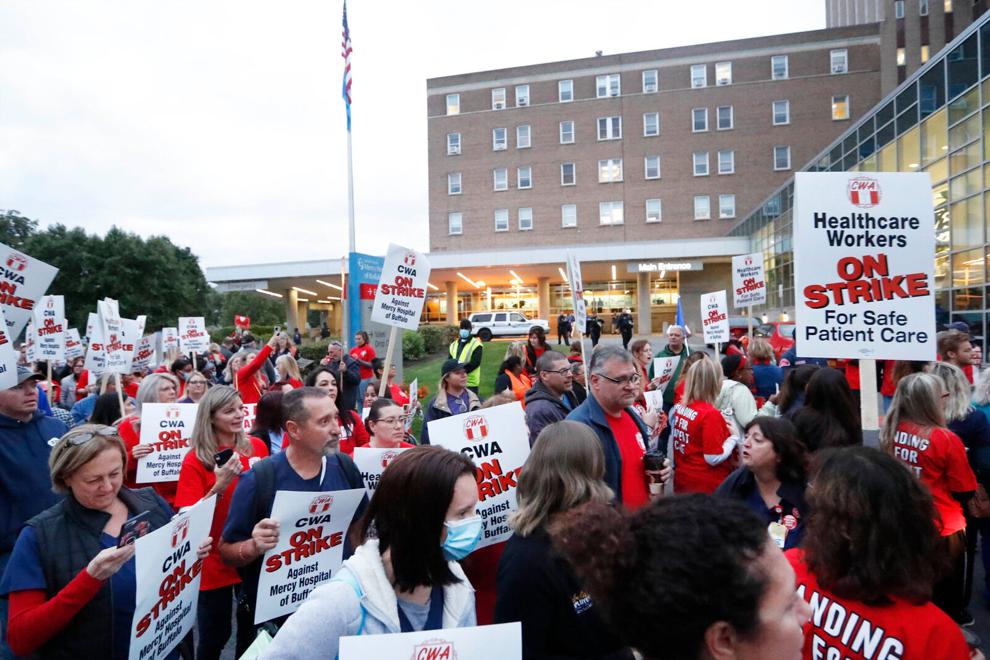 Striker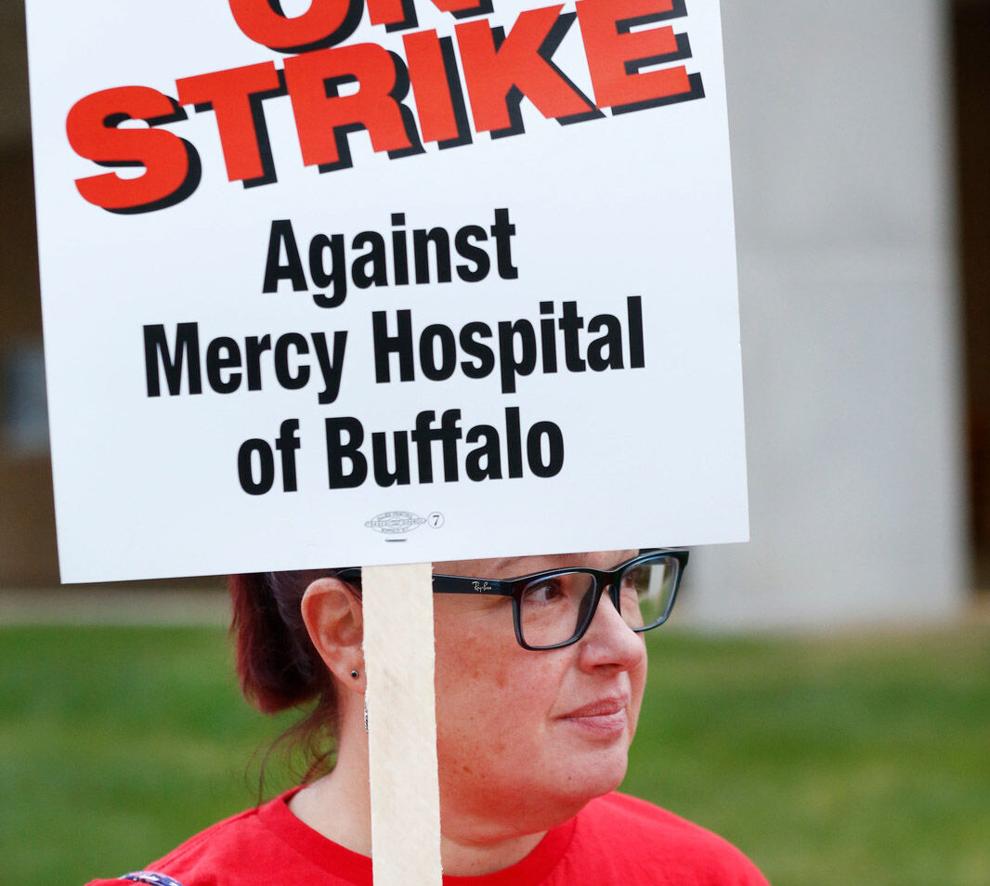 Vocal opposition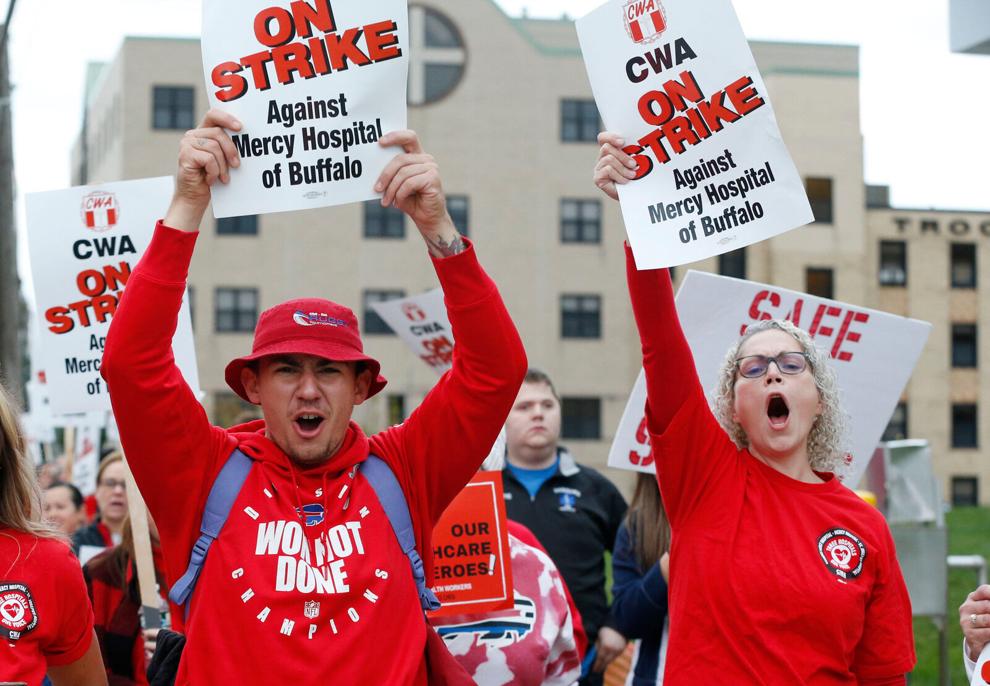 Blocking replacements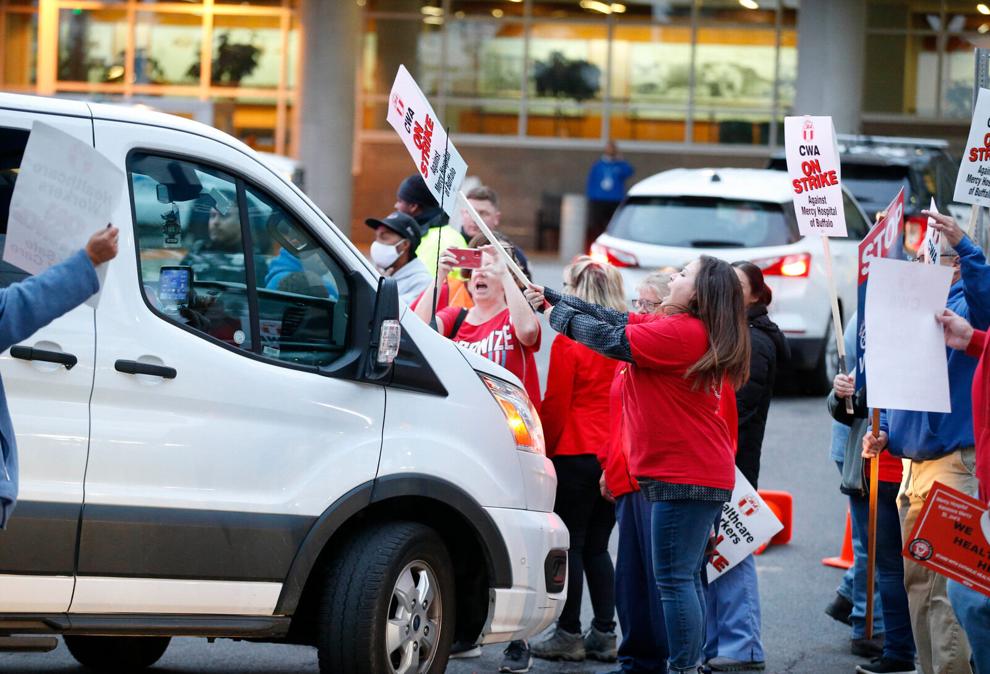 Expressing opposition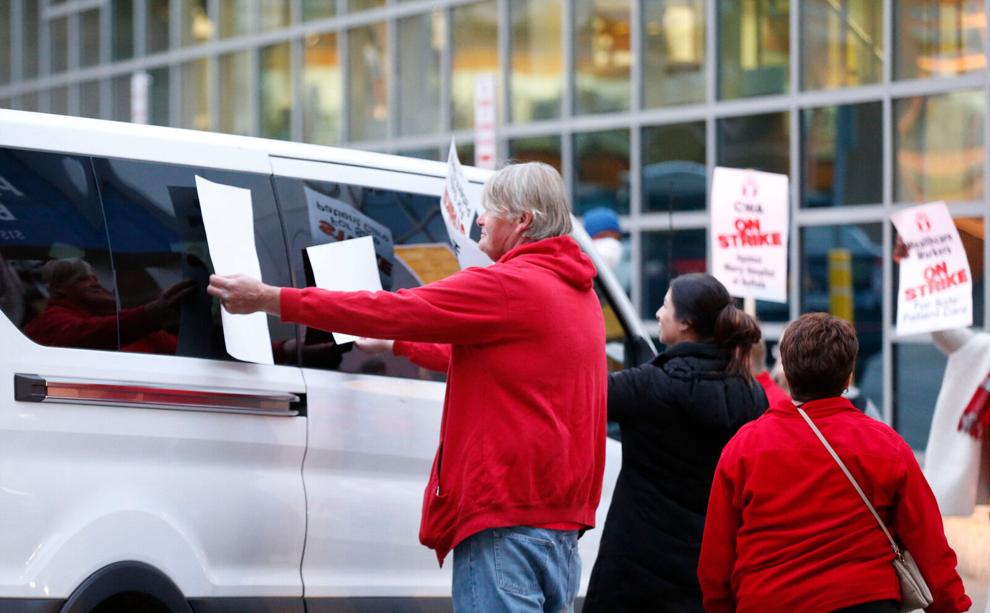 Walking around the building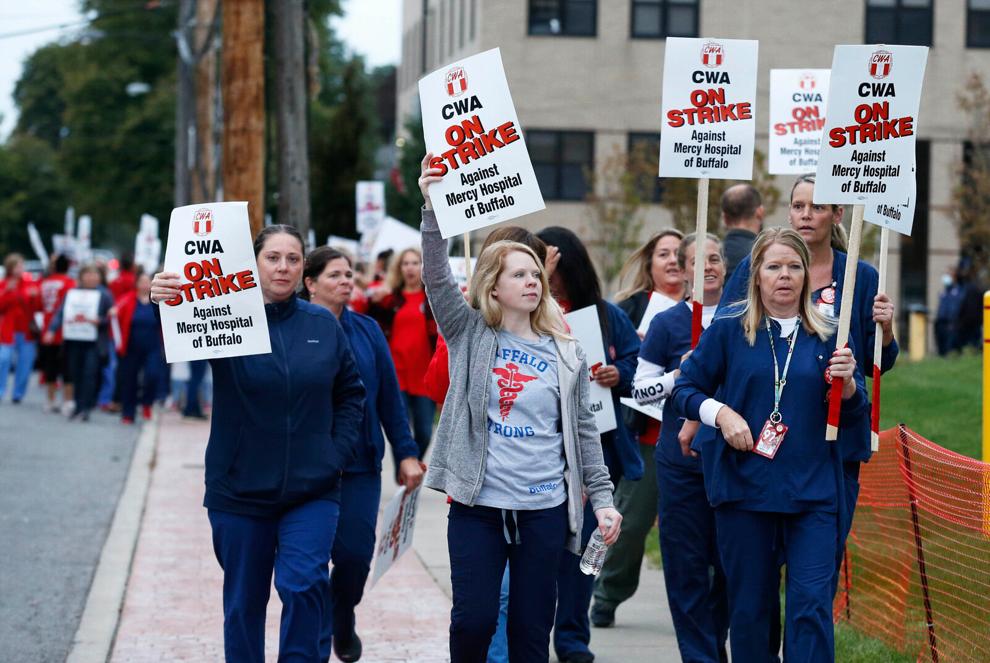 Mercy Hospital strike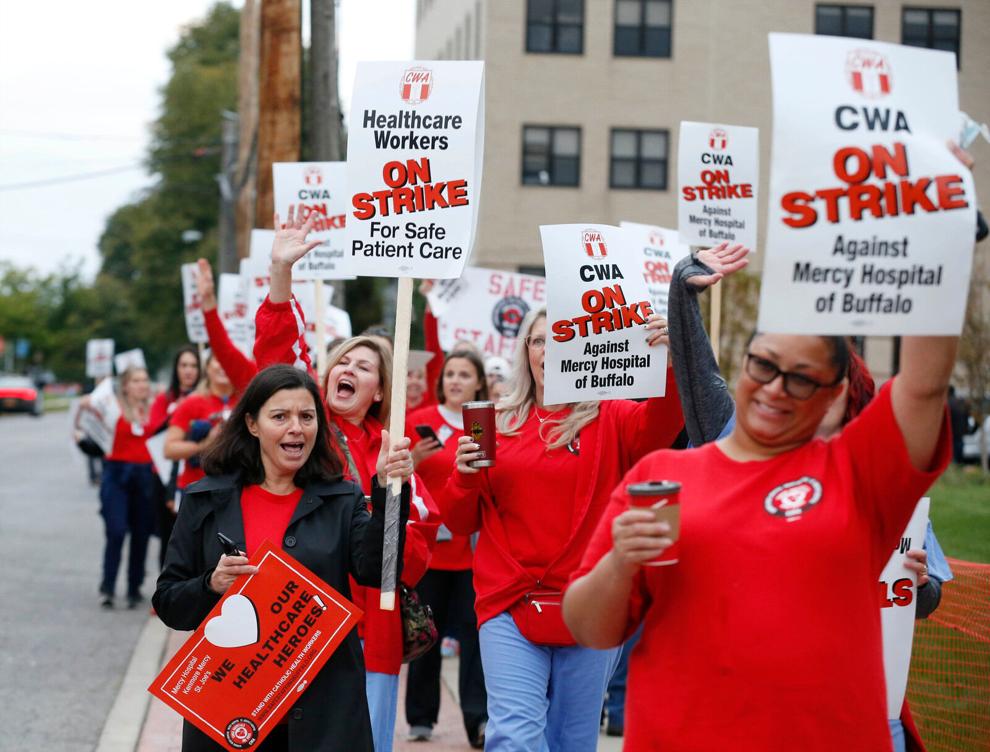 Sending a message