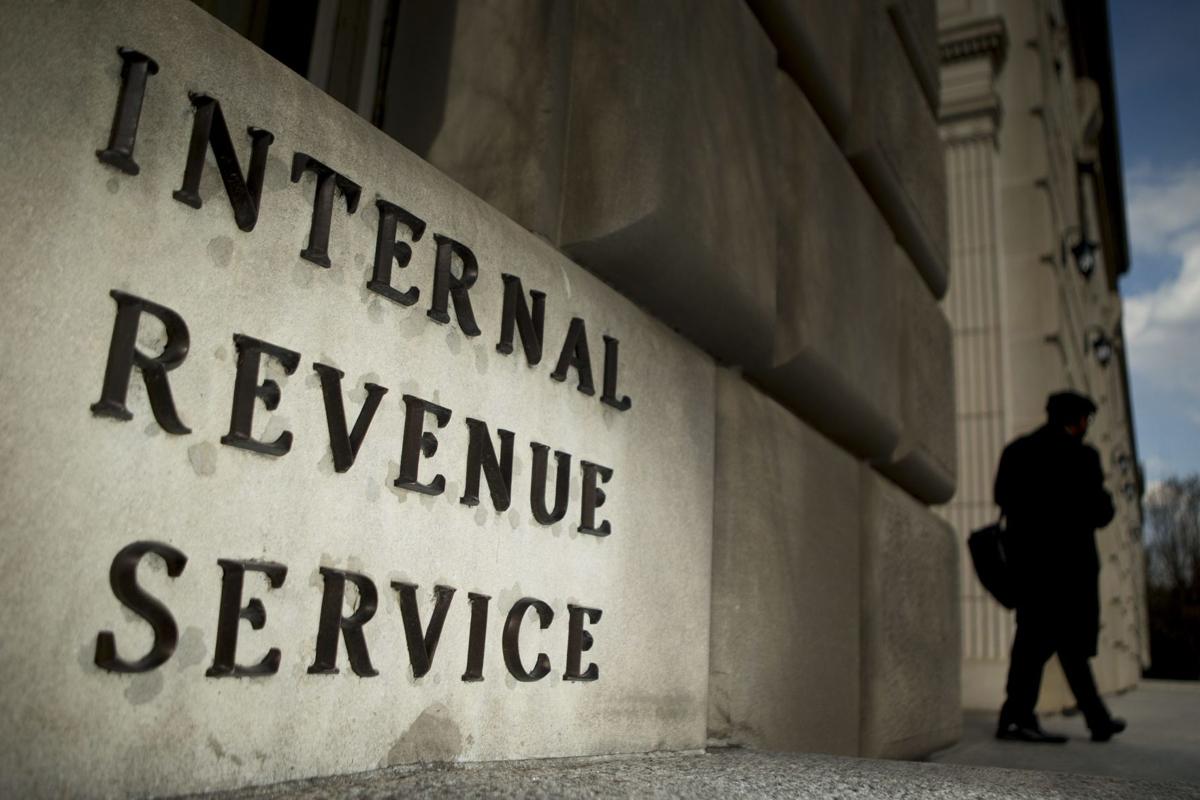 To claim or not to claim.
That is the question for several thousand Western New Yorkers who prepaid their 2018 property taxes in December, hoping to be able to deduct them from their taxes on their 2017 returns, using the old rules.
The prepayments had to be made by Dec. 31, 2017, in order to qualify at all, so it's too late to do so now if you haven't already. But whether such a deduction is legal remains unsettled, even as taxpayers soon start to fill out their returns.
The vast majority of Western New York homeowners didn't prepay, so the question doesn't affect them. But what should you do if you're one of those taxpayers who did?
Anthony Ogorek says go ahead and claim it. After all, the municipalities aren't reporting tax payments to the IRS.
"Nothing ventured, nothing gained," said the head of Ogorek Wealth Management LLC, a financial adviser in Williamsville. "If the [Internal Revenue] Service has an issue with it, they'll send a letter out. Our advice was that you had nothing to lose by doing that."
Local tax expert Brian Kern agrees.
"I don't think by anyone trying to take advantage of this additional deduction that it would substantially increase your audit risk," said Kern, tax partner at Lumsden & McCormick LLP in Buffalo.
Taxpayers are caught in the middle of a tax tug-of-war between New York State and the U.S. government, resulting from the federal tax reform legislation Congress passed at the end of last year that capped the state and local tax deduction at $10,000 starting in 2018.
That's high enough for most people in upstate New York, but not for wealthy families, business owners, executives and other high-earning professionals. Nor is it enough for the downstate region, where taxes are much higher.
Those who are affected would lose the benefit of reducing their federal tax burden by what they've paid their county and town.
"States are not going to be taking this lying down," Ogorek said. "We typically haven't had the federal government meddling in state tax issues."
The problem doesn't affect most area residents, but it's still enough to cause a stir, especially in towns like Amherst, Clarence and Orchard Park.
"For the people that we like to keep in our community that are paying higher property taxes and state income taxes, and also are probably making some reasonably generous contributions to area charities, it's definitely going to impact those people," Ogorek said.
"These are people who typically will own businesses, and those businesses are employing a lot of people in the area. Those are the types of individuals that we want to not only reward because they enhance the quality of life in our community but we also want to retain as well as attract."
The state made it possible for residents to prepay their 2018 bill and deduct that amount from their 2017 income. Gov. Andrew M. Cuomo even authorized counties and municipalities around the state to issue their tax warrants early and directed them to accept payments in December, which normally would not be allowed. School taxes are not included. And state officials insist that's legitimate.
"If you've done that, you should not have a problem with deductability on your 2017 tax return," said Ogorek, who prepaid his own taxes in Amherst with an estimate after goosing up the prior year's bill.
But the Internal Revenue Service says estimated payments for property taxes that have not been formally assessed can't be deducted on the 2017 returns. And it's not yet clear what that means.
"I have no idea what the outcome is going to be," said Clarence Town Clerk Nancy C. Metzger.
Kern said Erie County issued its warrant on Dec. 26. "I believe every jurisdiction within this area complied with the governor's directive," he said.
But the municipalities had not yet printed any bills for taxpayers, nor had they even updated their computer systems to accept the new payments. Towns like Amherst, Clarence and Elma had to provide specially designed receipts instead, with the name, address and payment amount.
In Clarence, one of Western New York's wealthiest suburbs, officials received 905 property tax prepayments in December, Metzger said. That amounted to $3.2 million.
"What else were we going to do?" Metzger said, citing the governor's order. "We did not have our bills at the time, so we just wrote them a receipt, and they estimated what they were paying."
But now those estimates are coming back to bite, after the towns calculated more precise figures and matched them against the estimated payments. Metzger's office now has 759 refunds to issue – totaling just over $75,000. That's a far cry from the 15 to 20 checks she usually has to issue in a tax collection cycle.
"We're not set up for that," she said. "I have to do them all by hand."
Similarly, Amherst officials took in 2,127 payments, totaling $7.4 million, but had to issue 900 refunds totaling $650,000, said Town Clerk Marjory Jaeger. About 250 handwritten checks have been sent out so far, she said, and all refunds should be completed within four to six weeks.
"It's been a very difficult January in the tax office," Jaeger said. "It's really been challenging."
And in Orchard Park and Hamburg, "there was a ton of people coming in to both places," said Milton Bradshaw, the assessor for both towns, who did not have precise data because that's handled by the town clerks.
There was also plenty of confusion among the public. Jaeger said her office received payments from "quite a few people" who probably didn't need to do so. People also paid too much, not realizing that they couldn't pay the school taxes early.
Amherst also received "a ton of payments that just came in late," missing the year-end deadline. Those checks were processed as normal in January, after the taxes were uploaded.
"We also had quite a few bouncers," she added. "People paid by check and then their check bounced. That's unfortunate, because I'm sure they're incurring fees from their bank, and a $20 fee from us."
The business news you need
With a weekly newsletter looking back at local history.