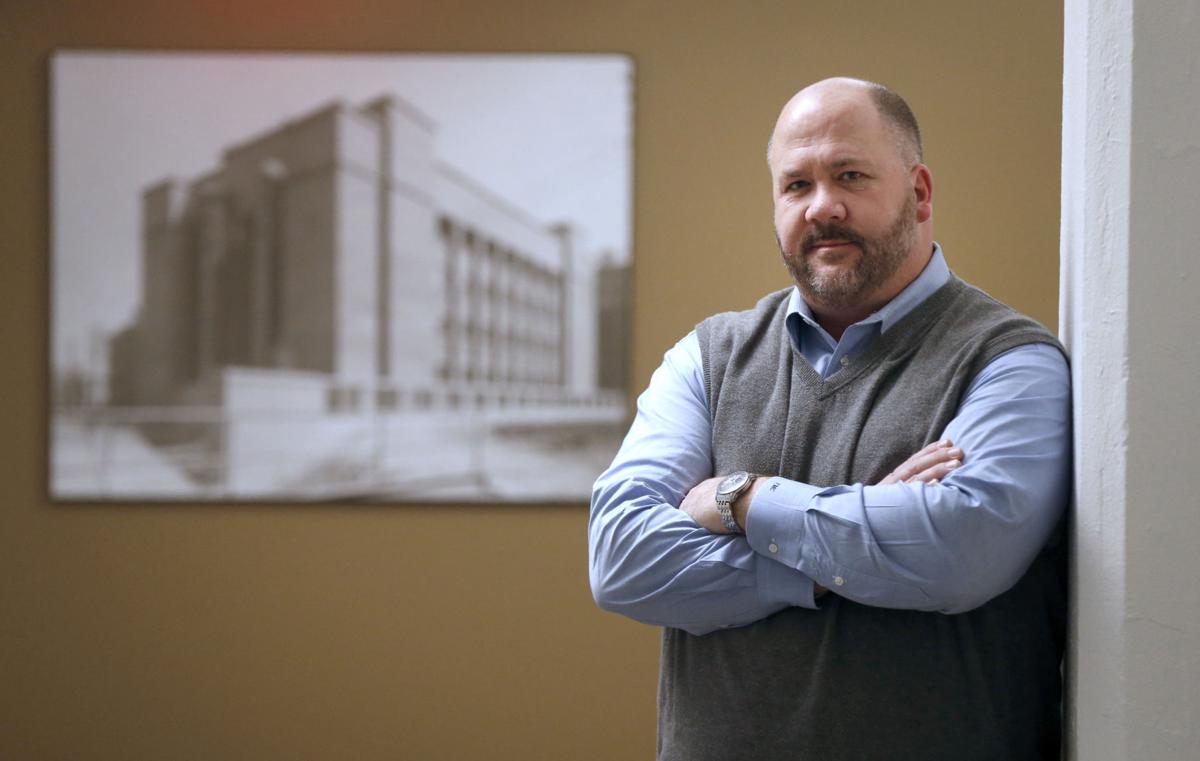 Ask Peter Coleman about the top issue manufacturers face, and he doesn't hesitate to answer: a lack of skilled workers to hire.
Coleman is executive director of the Buffalo Niagara Manufacturing Alliance, and he knows all about workforce issues from his time at Town of Tonawanda metal fabricator Hebeler Corp. Coleman recalled when Hebeler was preparing to launch a new product, and a state incentive program called for hiring a certain number of employees.
"We had all the work in order to do that, but we could not find the skilled workers we needed here locally to perform those tasks," Coleman said. Hebeler had previously acquired a facility in Canada, and found "amazing young talent in the pipeline up there" to address its needs. "It was a bit frustrating."
Rather than just gripe about the "skills gap" between job openings and available workers, Coleman and Alliance members are determined to do something about it. They are promoting manufacturing careers to young people and helping launch a training program to develop more workers.
Coleman, a 46-year-old Eden resident, was appointed executive director about a year ago. Since then, the group has merged with the Greater Niagara Manufacturers Association in Niagara County and has been named one of four partners that will run a new Workforce Training Center on the East Side. The alliance now has 187 members and expects to surpass the 200-member mark soon.
Coleman reflected on how manufacturers stay competitive and why it's so hard to find people ready for full-time manufacturing work.
Q: What do manufacturers want in new hires?
A: First, can you find someone that's skilled in a trade? Our top trades would be: machining, welding, industrial electricians, electromechanical, and instrumentation techs.
The other part is just finding people who are prepared to work a 40-hour work week in a manufacturing environment. First shifts oftentimes start between 6 and 7 o'clock, and you're going to work until 3 or 4.
Q: The Buffalo area has a strong industrial track record. Why is this such a problem?
A: You also saw a major reduction in the manufacturing work force locally, so the industry may not have been seen as a sector people wanted to push their children toward. Manufacturing is essentially 50 percent of where it was 30 years ago. What's happened is, we've ridden the horses that we had working and they're ready to go to pasture. But we haven't had any of those horses breeding and bringing in fresh, young talent.
We have a major goal of our own, to convey the message of the opportunities that exist in our industry. I think we bottomed out probably about six years ago. And what America has today are high-skilled advanced manufacturing jobs available. Those low-skilled jobs have gone overseas, and the jobs that exist today allow us to be competitive in a global marketplace.
Q: General Motors and others are making big investments in their plants. Does that news help your cause?
It does, but at the same time, we've got Chart relocating jobs out of Cheektowaga. We've got MGS relocating manufacturing capacity to Illinois. We've got the Resource Center reducing their jobs here. We've got Greatbatch taking 120 jobs out of Clarence and relocating their headquarters, for one of the greatest technologies that was ever invented, right here in Western New York.
How does happen? And why did they make that decision? That's a conversation I think we can lead into as we accumulate data. There's a hard "why" question there: Why are these companies making this decision?
And then you see significant investment by the state in these companies who are deciding to stay and build capacity. So how do we get that engagement to occur,  just not with the big boys but the little boys as well. ... In manufacturing, 80 percent of manufacturers are less than 20 employees.
Q: How will you know if you're making progress on the skilled-worker shortage?
A: We survey our membership. And I think if we got to a point where it wasn't their No. 1 issue, that would be a great place to be. Because it really stymies research and development, innovation, when you have labor issues.  When you don't have people that can really use their minds to innovate and create , they're focused on fulfillment and fulfillment only, because they're overtaxed.
Q: The Alliance merged with the Greater Niagara Manufacturers Association this year. What was the benefit of that?
The BNMA was born out of that metals type of environment, working with steel and fabricating, whereas the GNMA was in large part a lot of the petrochemical companies or just the chemical companies up there in that market. A little bit two different industries, but we're all in manufacturing and facing the same issues. Those come down to workforce and advocacy issues with the regard to the cost of doing business in New York State.
For us, a large part of it is a networking opportunity as well, sharing best practices and then an opportunity to meet with other manufacturers in the area. We do that very well. We kind of call ourselves a blue collar country club. We get together, we can really have hard discussions about what's affecting the manufacturing market today.