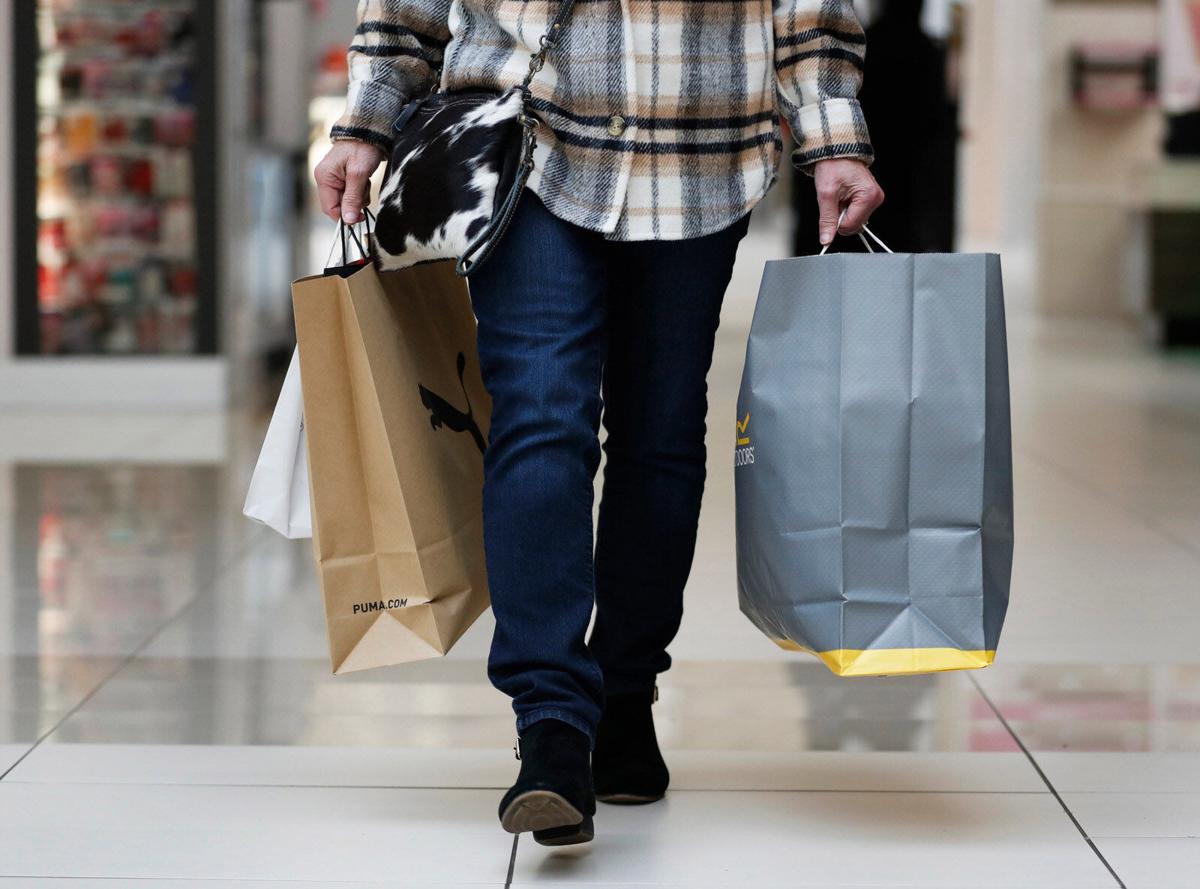 I have been perfecting my holiday shopping skills ever since I was a little kid, portioning pennies at D&K and Hills to make sure everyone in my family had something to open on Christmas morning.
Here are the most important hacks I'll use this year.
See Santa for free. You don't have to buy the $50 photo package. This year, Santa Claus is coming to the Eastern Hills Mall without his paparazzi. That means you can take your own photos for free. 
"Many families just can't afford a photo package following the Covid economy," said the mall's general manager, Russell Fulton.
Shorter hours have allowed stores to save money on operating costs while maintaining revenue. And, at least for now, stores have managed to close early without facing backlash from inconvenienced consumers. 
Shop716 gift cards. Everybody loves gift cards. If it feels too impersonal to give one, pair it with a heartfelt letter.
The Shop 716 electronic gift card is perfect because they support all of your favorite small businesses. There is a list of more than 800 merchants in Erie County that accept it, including stores, restaurants, museums, salons and entertainment venues.
The only slightly annoying thing is that it's not a physical card, so you can't gift it in the traditional way (though you can print something if you want) and it has to be keyed in manually by the merchant if you shop in person. But it is nice that you can text or email them. Pick them up at Amherst.org/shop716.
Check your list twice, digitally. I don't know how I survived before Christmas list apps were invented.
I use two at a time since I also do my dad's shopping and wrapping. They let you keep track of everyone you have to shop for, what you've bought or still have to buy, how much you've spent and the status of each gift (bought, delivered, wrapped).
A snarled supply chain, along with short staffing, higher prices and other issues in retail, are combining to make for a difficult holiday shopping season this year.
In the past, I used apps called Christmas Gift List and The Christmas Gift List. Christmas Gift List lets you enter info more smoothly and keeps everything together in a more attractive format.
But The Christmas Gift List lets you start with a budget amount for each person and automatically deducts from the budget as you buy things and enter what you paid. 
This year, I'm trying a new one called Santa's Bag. It's not perfect, but I like it the best of the three. It has a much nicer interface, does automatic budget deductions and has a better at-a-glance overview of everything. The biggest thing is that it lets you save links to lists as you're shopping just by hitting the share button on the Safari toolbar.
Designate an easy space to store your receipts and packing slips. Make returns easy on yourself.
I use a very sophisticated system I've perfected over the years, where I stuff them all into a manila folder on my dining room table. Every time I get a new one, I tuck it into the back of the pile, so that they're chronologically sorted, which makes me feel like a very skilled and functional adult.
I also carry a smaller envelope in my purse for in-person purchases so they don't end up crumpled and forgotten.
Use a shopping portal. I always use Swagbucks, but you might like another one better. Start at the portal website, enter the website you want to shop, and you'll earn cash back on what you buy at participating stores.
Sometimes you get as little as 1% back, but it's often more. Points stack up quickly at Christmastime, and you can redeem points for gift cards.