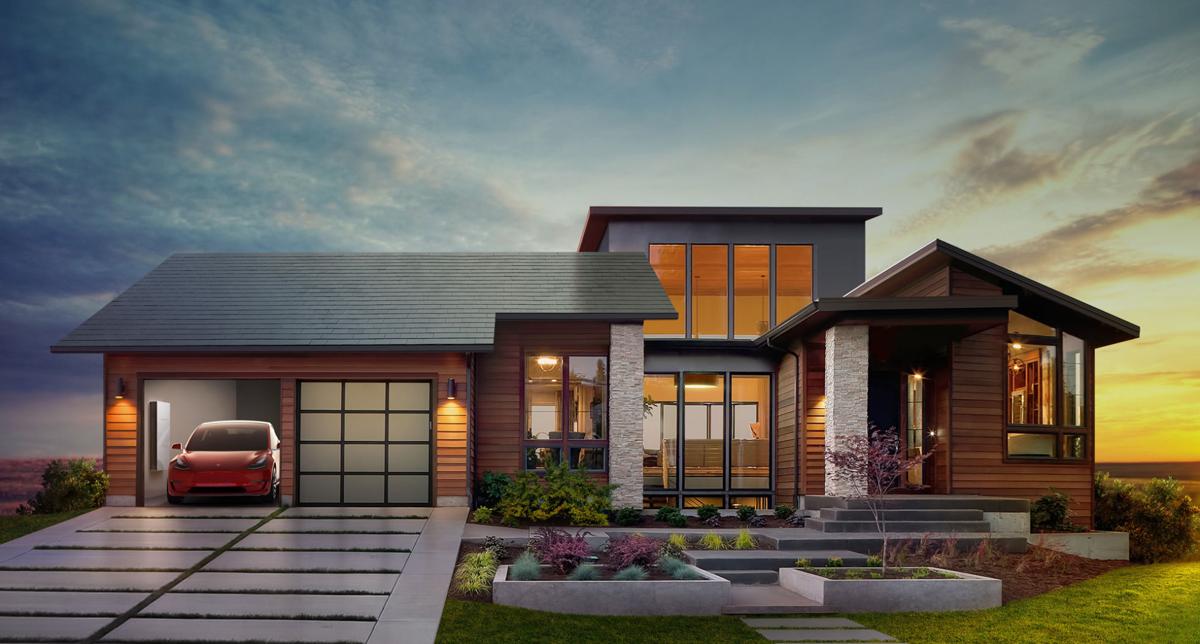 A merged Tesla-SolarCity will have debt. Lots of it.
That's what worries doubters of the deal.
The proposed merger of Tesla Motors, the world's leading electric vehicle-maker, and SolarCity, the nation's biggest installer of rooftop residential solar energy systems, combines two companies that haven't had a profit in five years – and together have more than $6 billion in debt. Both companies have ambitious plans that will likely require billions more in debt.
Elon Musk, who doubles as Tesla's CEO and SolarCity's chairman, says the proposed $2.1 billion merger is a "no-brainer" that would create a renewable-energy superpower. The electric-car company's revenues, estimated to be around $7 billion this year, could jump next year by more than 40 percent, to $10 billion, generating the kind of growth that makes the debt more manageable, some analysts said.
The doubters describe the proposed deal as a "thinly veiled bailout" of SolarCity.
How risky is all that debt?
It is impossible to be sure. But an examination of the debt held by Tesla and SolarCity suggests that about 30 percent of the $6 billion combined debt poses less risk to the companies than it might seem. It is backed by long-term customer leases on solar panels.
The other 70 percent poses more danger to the combined company. How much depends on one's belief in the future of solar energy and electric cars – and the ability of Musk and his cousins, SolarCity co-founders Lyndon and Peter Rive, to capitalize on the opportunity.
For the Buffalo Niagara region, the stakes are high. With SolarCity's mammoth new factory set to open in 2017 at RiverBend in South Buffalo, a merged Tesla-SolarCity would likely be a stronger owner than a stand-alone SolarCity. The company has promised nearly 1,500 jobs at the $900 million factory and more than 1,400 new jobs supplying or providing services to SolarCity.
The merger will be decided Thursday, when shareholder voting closes and the results are announced.
SolarCity debt cost rising
SolarCity has more than $3.4 billion in debt – a sum that has grown from just under $48 million at the end of 2011 as the company's installation business grew rapidly.
That debt, however, has been essential to SolarCity's growth. SolarCity's central strategy is to borrow money so it can install solar on the roofs of its customers, who then lease the systems for 20 years and make monthly payments to SolarCity. As homeowners make their monthly payments, the debt is paid down.
The no-money-down financing has helped SolarCity become the leading installer in residential rooftop solar, accounting for roughly 1 in 3 systems installed. But it also means that the more solar the company installs, the more debt it must take on.
The payments, however, mean that SolarCity's debt isn't as burdensome as it first seems. The financial world calls this nonrecourse debt. Because those borrowings are backed by collateral – and not the company itself – they are much less risky for SolarCity. If the homeowners were to default, SolarCity would not have to pay anything.
Musk even argues that the payments are a financial asset for the company, since homeowners during the life of their leases will pay about $2 billion more than is owed on their rooftop solar.
A little more than half of SolarCity's debt is backed by specific rooftop solar energy systems. The other half – recourse debt, which isn't tied to a specific asset or payment stream – totals $1.6 billion. Some of it is owed to banks. Some of it is owed to investors who purchased "solar bonds" sold by the company. Some of it is corporate debt.
All of it will have to be paid back by the company in the coming years. And the debt dwarfs SolarCity's annual revenues of about $540 million last year.
This is the debt that has the merger's skeptics worried.
"What really matters is the recourse debt,'' Musk said during a conference call after the merger was announced. It's also the reason why SolarCity has been cutting costs, scaling back its growth plans and trying to shore up its cash flow. That cash flow is what SolarCity needs to make its debt payments. During the conference call, Musk said that the cash flow that SolarCity generates from its business "covers what's required with recourse debt." But recently, the company has been using more cash than it has been generating – it burned through $867 million in cash during the 12 months that ended in June. That forces SolarCity to borrow even more money.
The cost of SolarCity's debt has also been steadily rising. In 2015, SolarCity sold $165 million in "solar bonds" to another company owned by Musk, SpaceX. The bonds, which had a one-year term and were sold in two separate transactions, carried a 2 percent interest rate. When they came due earlier this year, SpaceX reinvested the money in more solar bonds. But the interest rate more than doubled to 4.4 percent.
When SolarCity tried to raise additional money in late August by selling even more solar bonds, it offered a 6.5 percent interest rate but drew little interest from investors until Musk and the Rives agreed to buy $100 million of the debt.
Each quarter, the interest that SolarCity pays on all of its borrowings totals about $40 million.
Tesla's net debt is put at zero
Some Tesla investors worry that SolarCity's debts could bog down Tesla, just as it is ramping up its battery factory and the Model 3. A July amendment to one of its main lending agreements prohibits Tesla from guaranteeing or becoming "directly liable" for any of SolarCity's debts.
Musk has said Tesla plans to blend SolarCity's operations and finances into its own, with the hope that the cadre of lenders who now finance Tesla's operations will be willing to offer better lending terms to fund SolarCity's business in the future. "This would be a one company," Musk said. "It's going to be one company."
Tesla has more than $3 billion in debt of its own, but Tesla also has more than $3 billion in cash. So its net debt – borrowings minus its cash on hand – is put at zero, meaning that Tesla's own debt isn't an immediate financial threat. Like SolarCity, though, Tesla still has an appetite for more cash. "Tesla is spending far more than its electric vehicles and battery products are generating in sales. The company already is burning through upward of $700 million this year, estimated Morgan Stanley analyst Adam Jones.
That doesn't include projects that will need billions more in funding, forcing the company to either borrow more money or sell additional stock to investors.
It's building a $5 billion battery gigafactory in Nevada that will supply batteries for its Tesla vehicles and other products.
It's gearing up to begin production on its more affordable Model 3 sedan, with a starting price of $35,000. Before the first Model 3 heads out the factory door, ramping up Tesla's sales could require more than $2 billion in new capital, said Colin Rusch, an analyst at Oppenheimer & Co.
Like SolarCity, Tesla's debt payments are getting more expensive. Tesla's interest payments topped $118 million last year. This year, they are on pace to exceed $170 million.
Put the two companies together, and the combined entity would be on a pace to pay nearly $370 million in interest this year after accounting adjustments, according to regulatory filings.
Musk has tried to calm jittery shareholders in the weeks leading up to the vote. He has said Tesla won't need to raise more money in 2016 and probably won't need to do it in the first quarter of next year, either.
Many analysts think that Tesla will need to raise money at some point next year, even after it turned a small profit during the third quarter, surprising Wall Street analysts who were expecting a loss.
Billions need to be raised
Musk said earlier this month that he expects SolarCity to generate $500 million in cash for Tesla over the next three years. He predicted that SolarCity would add more than $1 billion to Tesla's revenues next year.
Analysts at proxy advisory firm Institutional Shareholder Services, which recommends that investors approve the merger, estimate that, after the deal closes, Tesla will need to raise between $2.5 billion and $3.5 billion during each of the next two years.
If Tesla can't raise all the money it needs, some of its ambitious plans could be delayed – or derailed. In one hypothetical scenario that SolarCity management spelled out in an August regulatory filing, if the solar installer struggled to raise new capital it might be forced to cut off funding for the Buffalo solar panel factory to reduce its cash needs by more than $400 million through the end of 2018.
State and company executives have said that's a worst-case scenario meant to meet legal requirements that regulatory filings warn investors about all potential risks. But it also underscores the importance of raising capital to the companies.
"The issue," the Institutional Shareholder Services analysts said, "is whether Tesla can handle these needs."