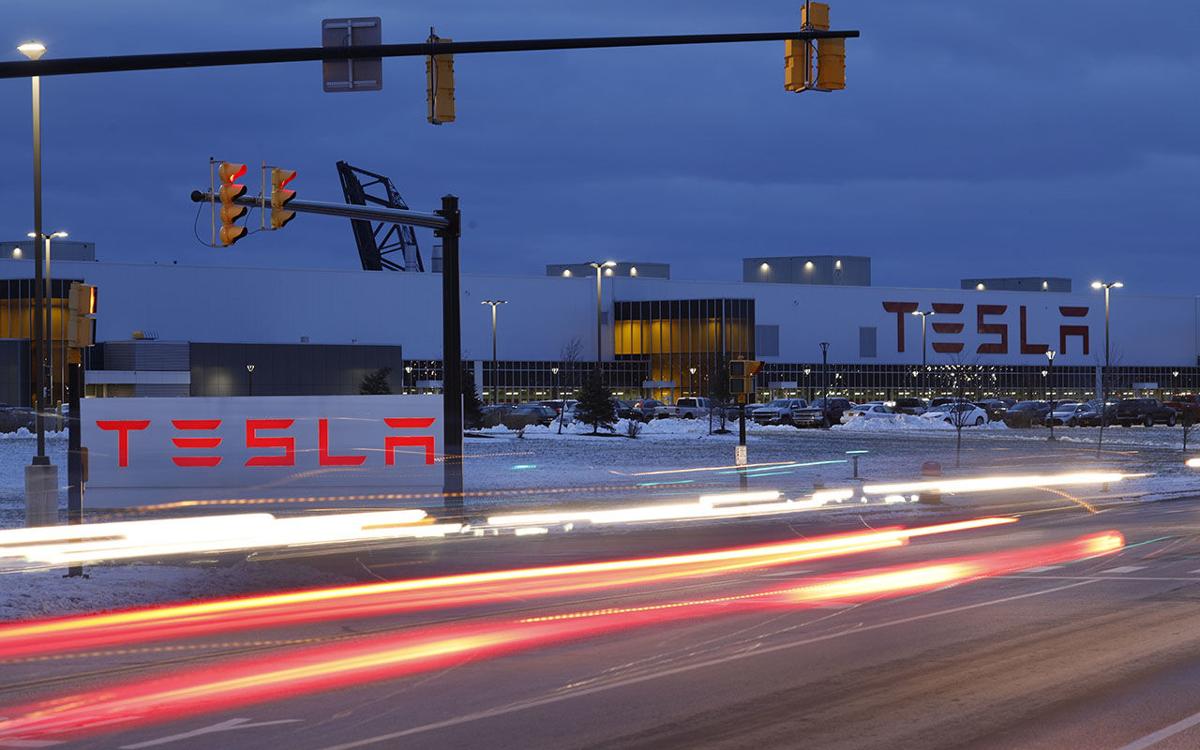 Tesla's solar energy business is starting to bounce back, with the company saying it is hiring "hundreds" of employees at its Buffalo factory – a little more than two months before a deadline to significantly expand its local workforce or face a $41.2 million penalty from the state.
Tesla said Wednesday that its solar energy deployments rose by 26% from the third quarter to the fourth quarter – although deployments were down 26% from a year ago – after the company cut prices, unveiled new programs allowing consumers to rent their solar arrays for as little as $50 a month and launched a new online ordering system for commercial customers.
While Tesla said it is hiring "hundreds" of workers in Buffalo, the company did not provide any specifics about its workforce at the South Park Avenue factory. The company has promised 1,460 jobs at the factory by mid-April, or else it faces a $41.2 million penalty from the state, which spent more than $950 million to build and partially equip the factory as part of its Buffalo Billion economic development initiative.
"We continued to ramp both Solarglass roof production, as well as installations," the company said Wednesday as it reported better-than-expected sales and profits, while speeding up the timetable for the arrival of its next electric vehicle. "Solarglass tiles are made in our Gigafactory New York and we are hiring hundreds of employees at this facility."
Tesla said it expects its solar energy deployments this year to rise by 50% from the depressed levels of 2019. If that happens, it would boost Tesla's solar deployments to roughly 260 megawatts during 2020. That's up from 173 megawatts in 2019 – the lowest level of deployments since at least 2013 – but it still would be the second-lowest year for solar installations in the last eight years, including the time when the solar business was part of SolarCity.
In the fourth quarter, the company started the first installations of its long-awaited Solarglass solar roof product, and moved to build up its base of installers who are trained to handle the more complicated task of putting on a roof that combines glass shingles with solar cells inside.
The company is training its own staff of installers on test roofs at its Fremont, Calif., facility and also is forming partnerships with roofing companies. Tesla officials said Wednesday that the time needed to install the latest version of the solar roof is "dramatically shorter" than previous versions.
Tesla's solar business has been slowly rebounding since it bottomed out during the spring as the electric vehicle maker focused most of its resources and attention on launching its less expensive Model 3 sedan, while imposing severe cutbacks on the solar business.
Since then, however, Tesla has taken a series of steps to rebuild its once dominant solar energy business. It rolled out Version 3 of its solar roof in October, with CEO Elon Musk promising that production at its Buffalo factory and installations would rise rapidly.
Tesla is counting on its solar roof product to jump-start its solar energy business – but the roofing tiles have been in development for more than three years and that slow pace has affected the pace of hiring in Buffalo. In the interim, Tesla has broadened the products it makes at the Buffalo factory beyond solar energy, to include electrical components for its batteries and its electric vehicle charging stations.
Those products are a way of bringing more work and a more diverse product line to the Buffalo factory with the company now 2 1/2 months away from a requirement that it almost double the size of its workforce from around 800 people last summer between Tesla and its partner, Panasonic.