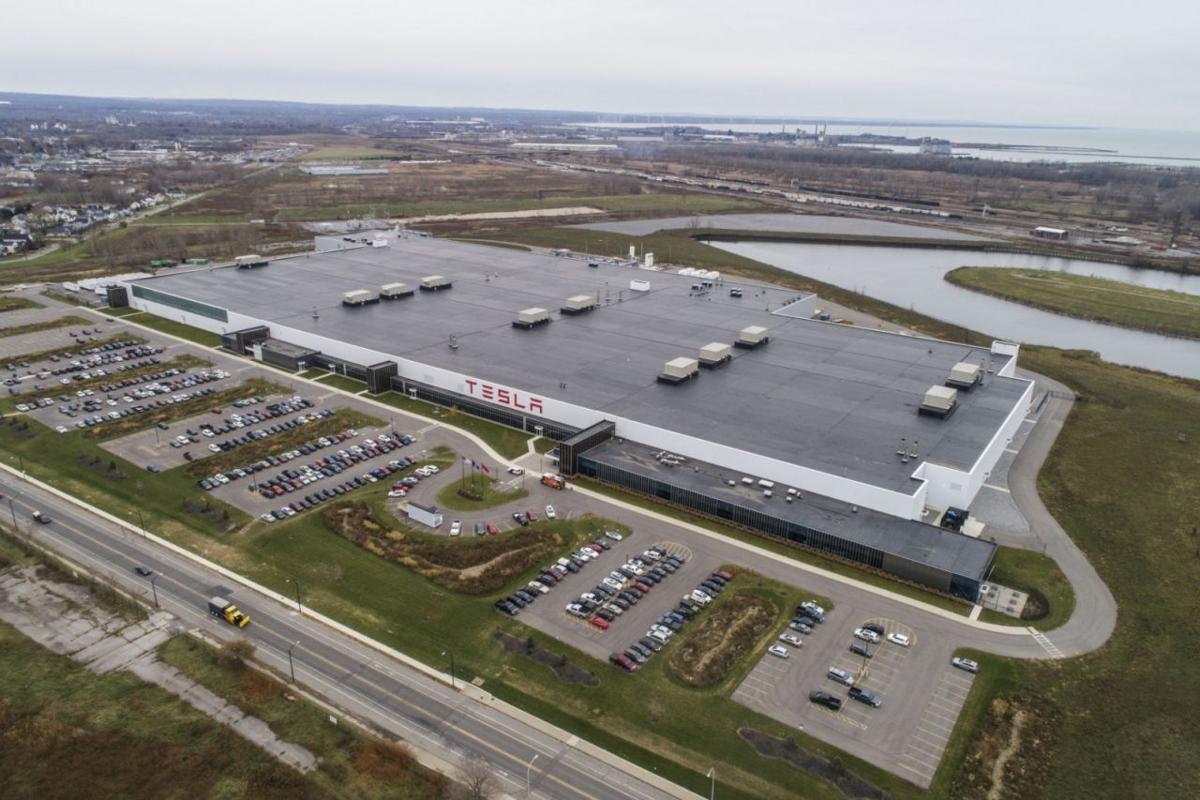 Tesla Inc. is getting until the end of the year to meet its employment targets at its South Buffalo factory.
The extension, granted by state development officials, will give Tesla more time to meet its promise to bring 1,460 workers to its sprawling factory in South Buffalo.
If Tesla doesn't hit that job target, the state, which spent more than $950 million to build and equip the plant, must decide whether to impose a $41.3 million penalty.
The state granted Tesla a one-year extension on its job target last year, after the onset of the Covid-19 pandemic, that expires this month. And it agreed earlier this month to another extension that would push the deadline to the end of December 2021 as part of a leniency initiative that applies to all companies facing job-creation deadlines with the state.
"The economic upheaval and uncertainty caused by the global pandemic continues to have negative effects on businesses and the economy, both worldwide and within New York," Empire State Development said in a statement.
"As a result, Empire State Development will extend the opportunity for business relief through the end of 2021 for any qualifying ESD partners who continue to demonstrate COVID-19 related economic hardship, including Tesla," the agency said.
Tesla said in February 2020 that its workforce in Buffalo had exceeded the 1,500 mark, including Tesla employees and contract workers, but the plant closed temporarily when the Covid-19 lockdown took effect.
"Our operations at Gigafactory New York have not yet fully ramped due to a number of factors related to the pandemic," Tesla said in a filing Wednesday with the Securities and Exchange Commission.
The extension does not shorten Tesla's 10-year job commitment for the South Buffalo factory. Instead, it pushes out the job creation schedule included in its agreement with the state. Tesla asked for the extension.
Tesla has not disclosed how many people currently are working at the South Park Avenue factory. Even with the extension, Tesla still must file a report with the state by the end of May that provides details of its employment levels as of April 30, state officials said.
Empire State Development isn't alone in showing leniency to companies struggling to meet their job creation targets during the pandemic.
The Erie County Industrial Development Agency on Wednesday agreed not to clawback any tax incentives it granted to companies that failed to meet their employment targets during 2020, provided they can show that their job losses were due to the pandemic.
About a third of the companies with active tax incentives from the IDA have reduced employment during the pandemic, and some of those firms have fallen below their job targets, said John Cappellino, the IDA's president and CEO.