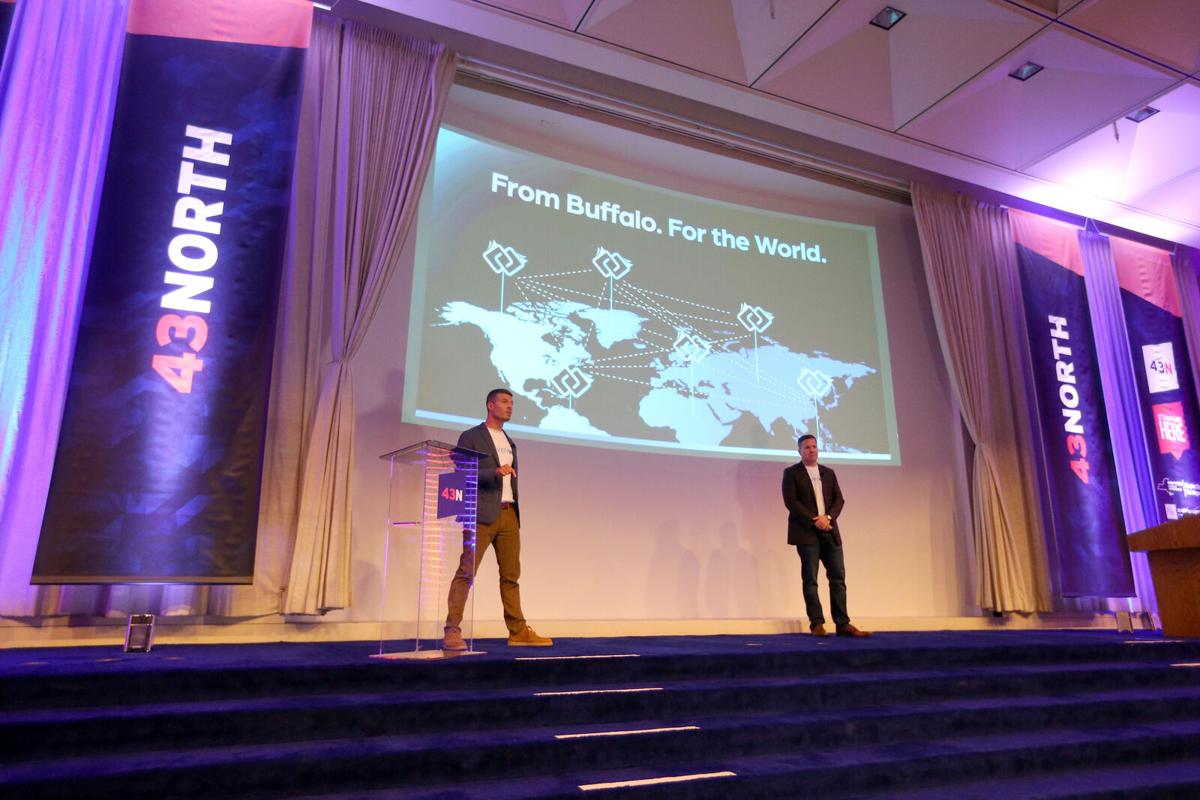 The international appeal of the 43North business plan competition was on display in Wednesday's qualifying round for the 19 finalists.
One finalist traveled from Africa to compete. Another was from the United Kingdom. There were entrants from Canada. Even one of the locally based finalists hails from New Zealand.
About 30 judges listened to a full day of pitches at Seneca One tower and peppered the finalists with questions, before deliberating and cutting the field to 10.
Those 10 finalists will compete on-stage Thursday at Shea's Performing Arts Center before a new panel of judges. The grand prize winner in the state-backed startup competition gets $1 million, while seven runners-up will receive $500,000 each. Two other finalists won't win any prize money.
The eight prize winners will be required to base their startup operations in Buffalo for at least one year, and 43North gets a 5% equity stake in each of the businesses. And there's the hope that one of them will turn into the next ACV Auctions, a past 43North champion that became the region's first startup "unicorn" and went public earlier this year.
On Wednesday, each of the 19 finalists had five minutes each to present their plans to the judges, followed by several minutes of questions. Several of the founders played up their ties to Buffalo, or emphasized why Buffalo would be an ideal fit to grow their business.
Courtney and Tye Caldwell, the founders of ShearShare in McKinney, Texas, won over the crowd when they stepped to the stage wearing red Buffalo Bills shirts.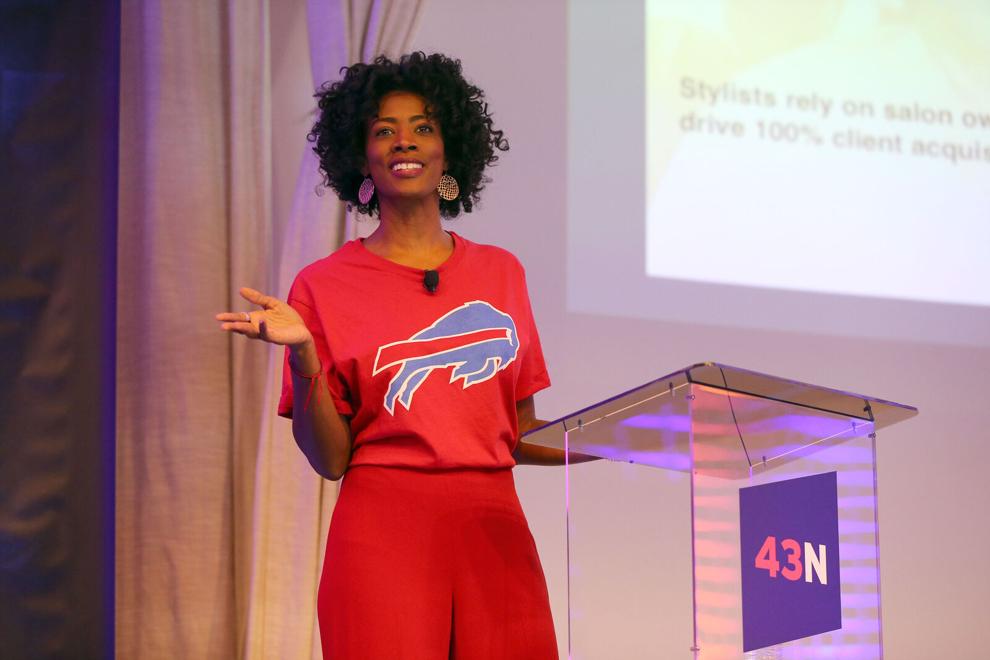 Their startup matches up unused salon and barber chairs with independent barbers and stylists who need a spot to serve customers – a concept Courtney Caldwell called "hair BnB." 
"Honestly, you guys have been so nice, from the airport, to the restaurants, to the strangers you meet on the street," Courtney Caldwell said. "It feels like Southern hospitality, but here in Buffalo."
Melissa Bime traveled from Nigeria to attend the competition and pitch her California-based company, Infiuss Health.
Bime is a registered nurse and a native of Cameroon. Infiuss Health connects researchers to patients in Africa for clinical trials, with operations in Cameroon and Nigeria.
About 80% of Infiuss Health's customers are based in the United States, so it made sense to move the business to this country, Bime said. "Us coming to Buffalo opens up a new way for us to come into the U.S. market, which clearly is really huge in terms of who we're selling to and who our customers are."
Rebecca Brady is a native of New Zealand who moved to Buffalo with her family in 2015. Two years later, she launched Top Seedz, which makes artisan crackers and roasted seeds. Its products are in 350 stores now, including Wegmans, and Brady is aiming to scale up the company to 6,500 stores by 2027.
"We need 43North to help us get to the next level," Brady said.
The 10 finalists were chosen after what 43North board chair Eric Reich called the "most spirited deliberation we have had during the preliminary round, in the history of the competition." Four of the five local finalists made the cut.
BetterMynd: Buffalo, online therapy program for college students.
Big Wheelbarrow: Austin, Texas, digital platform helping food distributors and grocers manage their supply chains.
Flox: London, England, artificial intelligence applied to chicken farming, to improve bird welfare and flock performance.
Infiuss Health: San Jose, Calif., platform supporting remote research and clinical trials in Africa.
NixCode: Kalamazoo, Mich., technology to simplify mobile app development for nontechnical innovators.
Ognomy: Williamsville, app for testing, diagnosing and treating sleep apnea.
ShearShare: McKinney, Texas, barbershop and salon booth rental app.
Top Seedz: Buffalo, maker of artisan crackers and roasted seeds, made from organic ingredients.