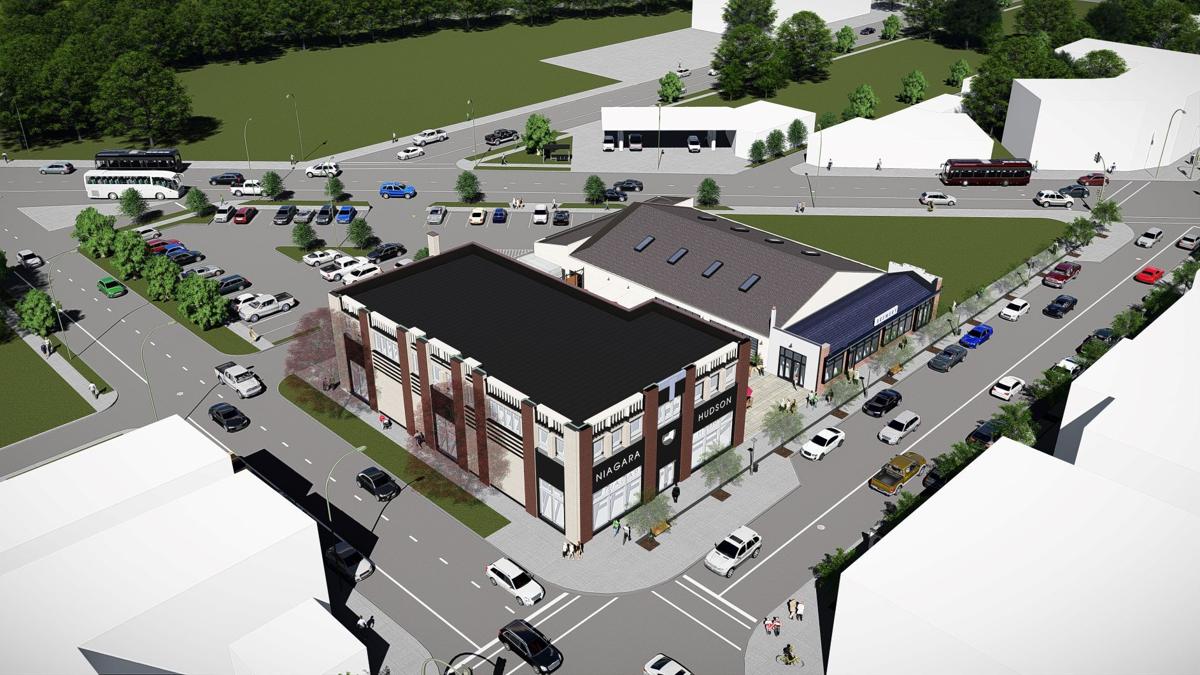 TM Montante Development, chosen by a state agency as the developer of four lots in downtown Niagara Falls, unveiled its plans Wednesday as it requested tax incentives from the Niagara County Industrial Development Agency.
The Tonawanda company plans to convert the former Niagara Mohawk Building at 500 Third St., also called the Niagara Hudson Building, into a conference and events center with office space on the second floor. Next door, at 512 Third St., a one-story building is to become a brewery and restaurant.
The cost of the two projects, targeted to open in mid-2022, totals nearly $3.4 million.
But TM Montante President Christian Campos said they wouldn't be possible without tax incentives, and, in the case of the former electric company building, historic preservation tax credits.
The financing assumes the electric building project will receive $788,000 in state and federal tax credits and a $352,000 grant from the NCIDA's Cataract Tourism Fund. The brewery-restaurant package assumes a $104,000 grant from the latter fund.
Campos said incentives are especially important in Niagara Falls, where rents need to be set lower than in Buffalo.
"It's important to note that all these projects are located in depressed areas of Niagara Falls," said Andrea Klyczek, assistant director of the NCIDA.
In 2019, USA Niagara Development Corp., the local arm of Empire State Development, used Buffalo Billion funds to acquire these and other properties from former owner Joseph "Smokin' Joe" Anderson in a $15 million deal.
The two Third Street buildings, along with a parking lot at 503 Main St. and a vacant lot at 518 Third St., were officially transferred to TM Montante's ownership in March.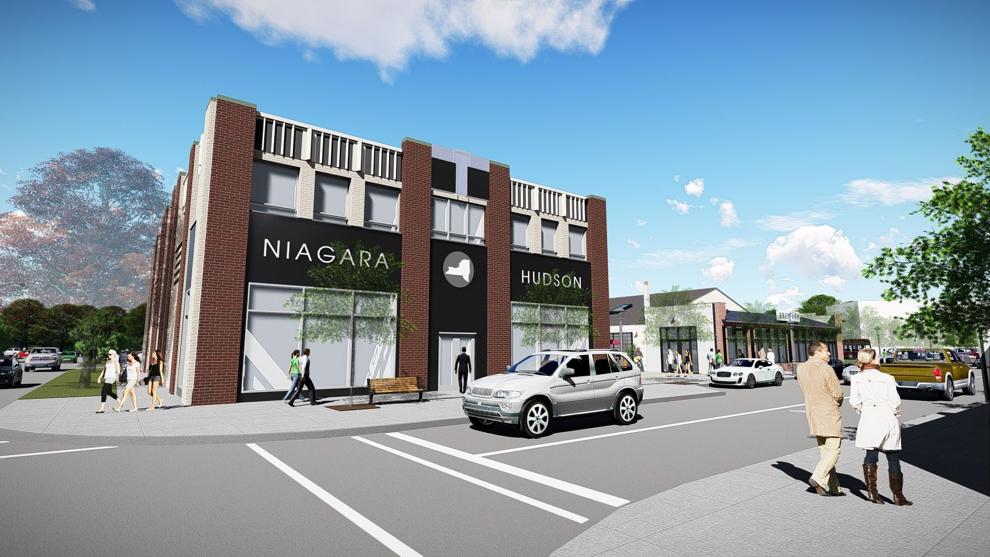 The parking lot, with about 40 spaces, will serve the two reused buildings. No construction is planned at 518 Third St., Campos said. The developer also said he hopes to acquire a city-owned alley between the buildings and the parking area.
TM Montante asked for a 10-year package of reduced property taxes, exemptions from the county mortgage recording tax and exemptions from paying sales tax on building materials and furnishings.
The NCIDA staff estimated these incentives would save the company almost $457,000 over 10 years. Six full-time and four part-time jobs are to be created at the events center, not counting those in the leased offices above it, and two full-time and eight part-time jobs at the brewery and restaurant.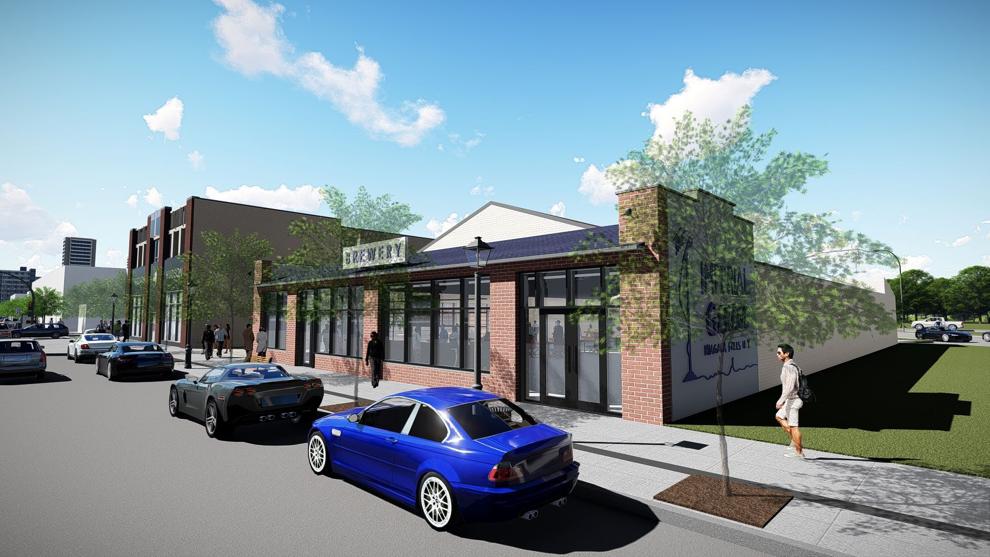 Campos said TM Montante is "in very advanced negotiations" with "a popular operator" for the brewery and restaurant, and also is close to a deal with a tenant for one of the two office suites in the former electric building.
Campos said the 12,710-square-foot electric building "would be a complex conversion" in order to maintain its architectural style, including a rotunda ceiling that needs to be rebuilt.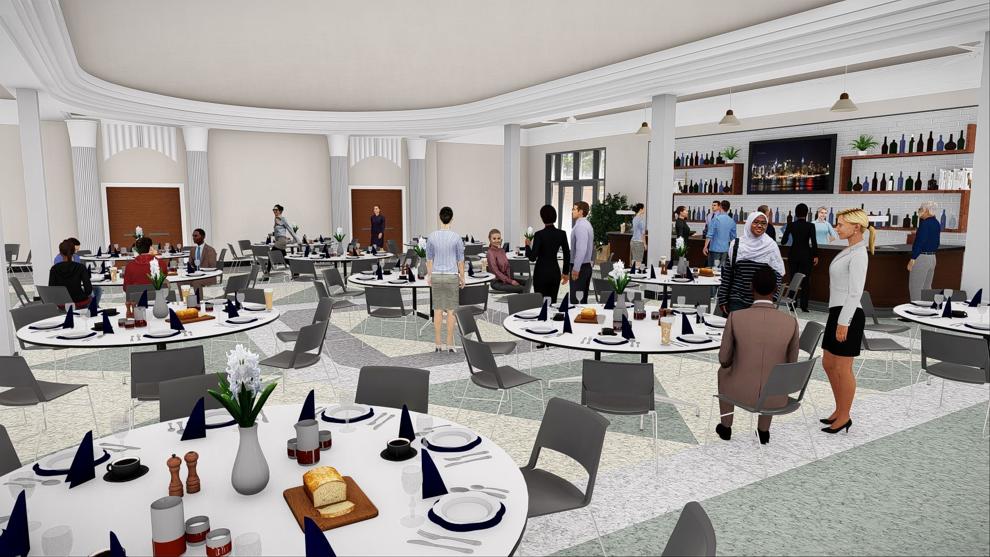 "It's a two-story building, beautiful art deco," said Wesley Walker, the company's director of project finance.
"We do anticipate operating a lot of events. It's a spectacular space," Campos said.
"It's a great building to utilize. It was built so strong," NCIDA board member William L. Ross said.
The brewery and restaurant would be placed in a 9,165-square-foot building erected in 1930, and an outdoor beer garden is part of the plan.
The NCIDA board is expected to vote on the incentives July 14.
TM Montante successfully completed a $5 million makeover of three buildings at Seventh and Niagara streets in the Falls, announcing in March that all the space had been filled.