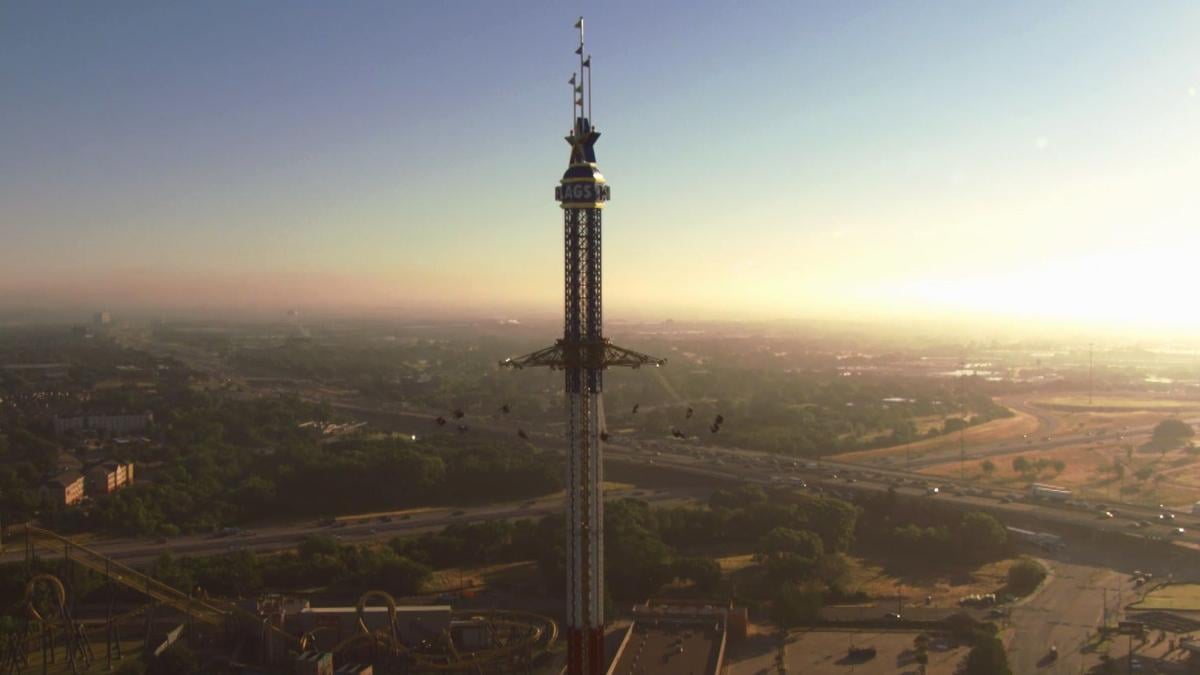 The tallest ride in the state is coming to Darien Lake next year.
The "SkyScreamer," a swing ride that rises 24 stories high, is planned for the theme park in Darien Center, 27 miles east of Buffalo.
Darien Lake Theme Park Resort will also be rebranded as "Six Flags Darien Lake" when it opens in spring 2019. Six Flags acquired the rights to operate the park in May.
The SkyScreamer will be 242 feet tall, Darien Lake announced in a release. The swing ride has a capacity for 32 riders (16 open-air swings, each seating two riders ), which quickly rises while spinning around a 98-foot circle at 35 mph.
"We are thrilled to introduce the kind of innovative, world-class attraction that Six Flags is known for," said Darien Lake Park President Chris Thorpe in a release. "This high-flying tower ride will offer guests a chance to soar through the clouds with majestic views of the park and surrounding countryside far below. Six Flags SkyScreamer is an exciting, new addition befitting the name Six Flags Darien Lake."
The ride is currently in operation at several other Six Flags theme parks.
There is a "Sky Screamer" ride at Marineland in Niagara Falls, Ont., but that ride has a different structure; it is a triple-tower ride in which riders go straight up 450 feet before descending.
Six Flags Entertainment Corp., which operates 25 parks nationally, owned and operated the amusement park and campground from 1999 to 2007. It announced in May that it had an agreement with EPR Properties of Kansas City, Mo., to acquire the lease rights to operate Darien Lake along with attractions in Houston, Phoenix and Oklahoma City.
The Buffalo News: Good Morning, Buffalo
The smart way to start your day. We sift through all the news to give you a concise, informative look at the top headlines and must-read stories every weekday.