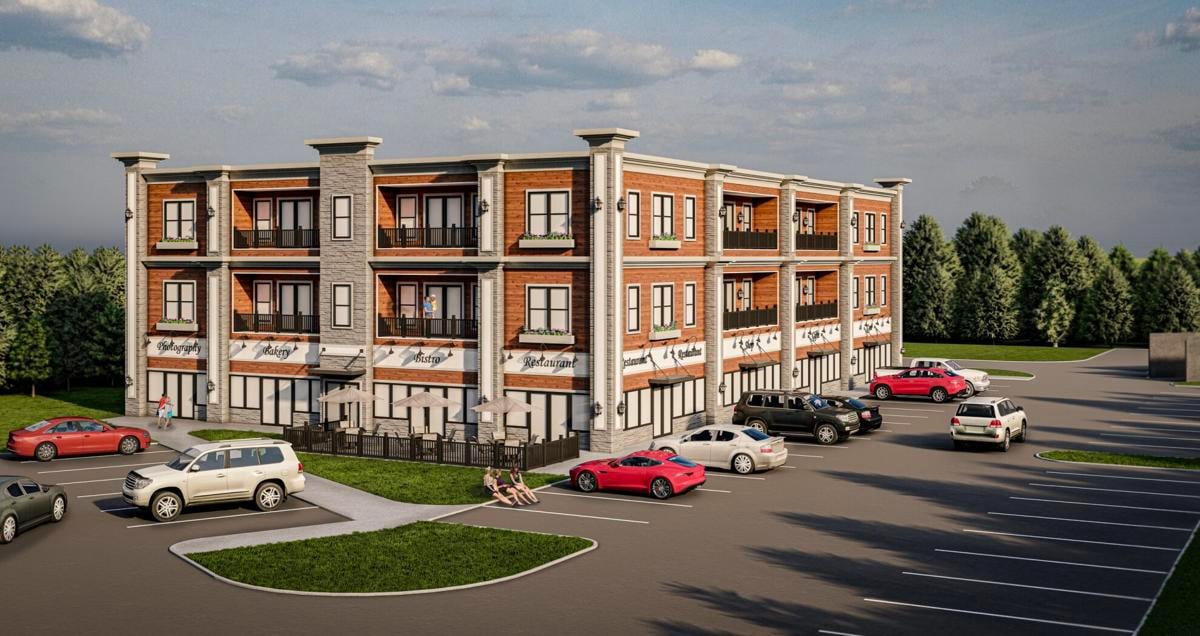 Bryan and Matthew Green are grateful for what they call the "crazy" housing market.
It's been especially helpful for their suburban apartment business – where demand has been strengthened by struggling homebuyers, who gave up on buying their dream house for now in favor of renting and biding their time until the market cools.
"People are falling out and not being able to get into a house, and then saying maybe they'll wait a couple of years and go into an apartment," Matt Green said.
That's not only sustained the existing portfolio for the Green Organization, but enabled the family-owned apartment management company to expand, adding more than 100 new units in recent months while venturing further into real estate development as well.
It's currently planning a three-story building with 18 apartments and retail space on Sheridan Drive in Clarence, and has another in the works on Dodge Road in Amherst – only its second and third new-build projects since its founding in 1992.
The Clarence-based company also bought the 44-unit Williamsville Court Apartments in the Village of Williamsville, which it will rebrand as Village Green Apartments, after spending $800,000 to rehab the apartments.
That $4.575 million purchase from Noco Corp.'s Newman family and Timothy Boyle came less than a year after Green paid $13.5 million last summer to buy the 156-unit Drexel Hill Apartments on Evans Street.
So far, the Greens have stayed out of Buffalo, focusing mostly on their familiar markets.
"The city is also so saturated, because there are so many new developments going on," Matt Green said. "There's definitely a demand for it, but the suburban markets in the Northtowns have been really strong."
They expect to look to Orchard Park or Hamburg in the near future, and they're even starting to look outside the Buffalo area, and even out of state, for more growth. Bryan Green cited North Carolina, South Carolina, Georgia and Tennessee as possible target areas.
"It's been good. We've been happy with everything," said Bryan Green, who co-owns the company with his son. "I'm proud of what we're doing."
The Green Organization is one of several smaller real estate firms that have accumulated a track record by focusing on the suburban apartment markets. Others include Anthony Cutaia's Rane Management, Matthew Cherry's Glendale Development and Paul Stephen's Stephen Development.
The Greens have traditionally focused their company on buying and rehabbing older and outdated apartment complexes, investing in renovations to add value and raise the rents of their properties. To date, the company has acquired 18 multifamily properties now valued at more than $45 million, concentrated in Clarence, Amherst and Tonawanda.
"We stick to the Northtowns," Bryan Green said. "We stick to what we know."
A typical renovation – about $15,000 per unit – includes granite countertops, stainless-steel appliances, new cabinets, carpeting and vinyl laminate flooring.
The portfolio is 96% rented.
"Our success with value-add has come from doing these renovations and having a renovated apartment rent immediately," Bryan Green said. "If you left the apartment the way it was, it would be on the market for probably twice as long."
About 85% of the apartments in the Green portfolio are two-bedroom units, with another 9% having three bedrooms and only 6% with just one bedroom. They range in size from 550 square feet to 1,250 square feet, with 37% between 850 to 1,050 square feet in size.
Multifamily real estate investor Bryan Green snapped up another Town of Tonawanda apartment complex Thursday, adding to a cluster he already owns on Sheridan Drive and Englewood Avenue. Green, through Matlis Four, paid $820,000 to acquire 614 Englewood from Frank Ventura, who has owned it since 1985, when it was built. The two-building, two-story complex – with 12 units
For example, at Drexel Hill, the complex is now worth $21.4 million, up 59% after renovations, while the property's net income rose by 65% to $1.43 million. The Greens were able to raise rents by 49%.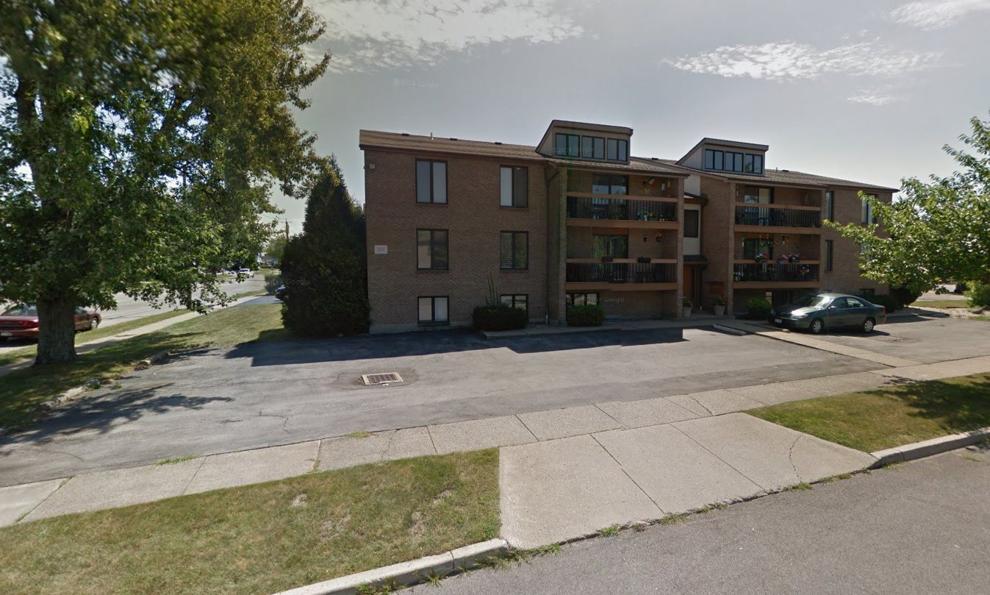 In Tonawanda, where they Greens bought 28 town house apartments on Englewood Avenue in June 2020, the company is investing $16,000 per unit on the interiors, along with new windows, central air-conditioning and exterior siding. Seven units are done, and rents have risen from $750 per month – "really low for a town house," Matt Green said – to $1,225.
"Our product with the renovations is one of the more top-of-the-line," Matt Green said.
They hope for similar results with the Williamsville Court purchase. The company paid $4.575 million for the apartment complex, which was built in 1959, and another $375,000 for a two-unit house at 102 North Union Road. The package also included a single-family home from the 1800s that is rented.
"That's us in a nutshell," Bryan Green said. "We love these rehabs."
But it's getting more difficult. "It's harder to find acquisitions of existing buildings locally, so we're looking for other ways that we can grow," Matt Green said. "So we then started investing in new construction and looking at the land, because there's nothing else to buy."
Going new allows them not only to build higher quality from the start, but also larger, and with balconies. On North French, the Greens put up a new 24-unit housing complex with a mix of one- and two-bedroom apartments – with 850 and 1,100 square feet, respectively – as well as larger 1,500-square-foot town houses.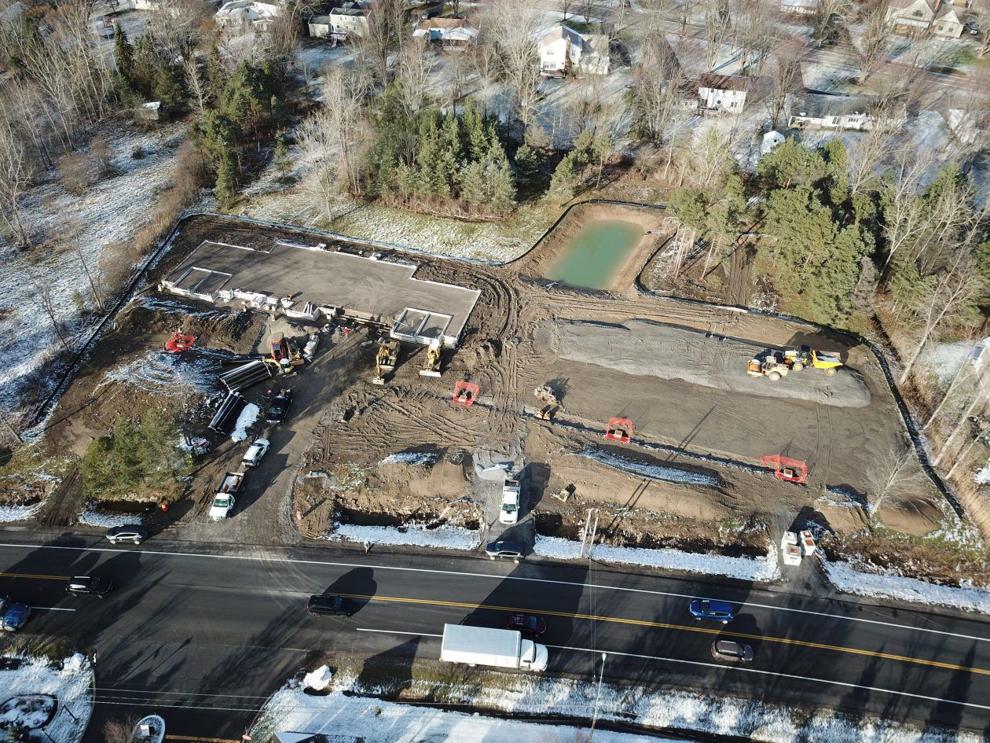 The units rent for $1,360 per month for one-bedroom, $1,760 for two bedrooms and $2,250 for town houses. And that complex is full. So the Greens are planning to mirror that project on Dodge Road, next to the Denton Cottier & Daniels piano retailer.