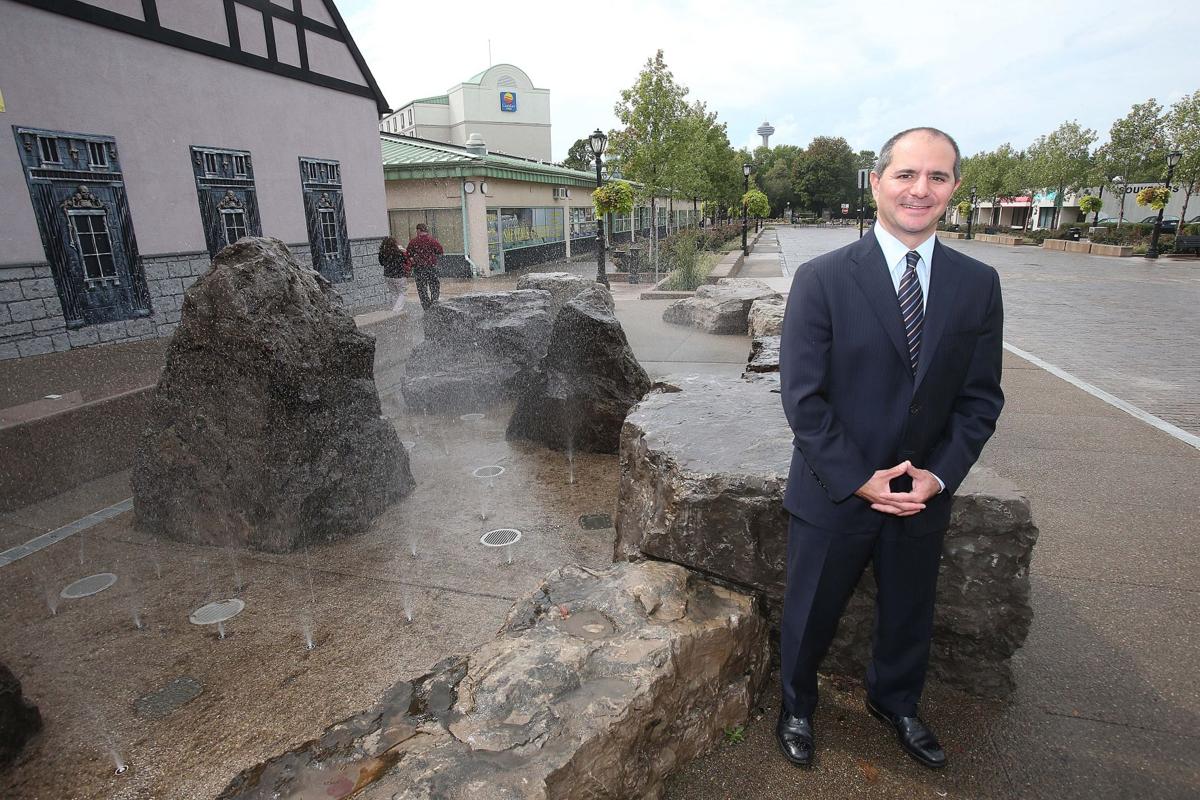 The state's top economic development official in Western New York is leaving his post to join Pegula Sports and Entertainment.
Christopher Schoepflin, who replaced Sam Hoyt as the head of the Buffalo office of Empire State Development, will join Pegula Sports and Entertainment as its vice president of external affairs and strategic development.
Schoepflin, who in his role as senior vice president of Empire State Development oversees Erie Canal Harbor Development Corp. and USA Niagara Development Corp., is leaving Oct. 25.
"It has been an absolute privilege to serve Governor Cuomo's administration for the last eight years and to be part of the ESD team for nearly 16 years," Schoepflin said in a statement.
"I am also very grateful to Commissioner Howard Zemsky for the opportunity and growth he afforded me within the organization and for his dedication and leadership to ESD, especially his commitment to Buffalo and Western New York."
In Schoepflin's new role, he will oversee development opportunities across all of Pegula Sports' companies, which include the Buffalo Bills and Buffalo Sabres, and manage the firm's government relations - a role that likely will have him closely involved in any plans to build a new stadium for the Bills or to renovate New Era Field.
The Pegulas also have branched out into development projects of their own, including the HarborCenter hotel and ice rink complex, as well as the ongoing renovation of a Perry Street building next to KeyBank Center that will house a Labatt USA test brewery.
"As our strategic development initiatives have grown, we identified the need to bring in an individual with particular expertise in developing partnerships between the public and private sectors," Kim Pegula said in a statement. "Chris is uniquely qualified to lead these efforts and an excellent fit given his past experience with the Buffalo Sabres organization."
The lease agreement between Erie County and the team for the current Bills stadium will expire in five years. Between now and then, the Pegulas will be deeply involved in negotiations with the state and county over where the NFL team will play after that and how much of the tab will be borne by taxpayers.
County Executive Mark Poloncarz this week estimated that a new stadium could cost more than $1 billion, and he said the county currently doesn't have the money for that big of a project.
Kim Pegula, who also serves as Bills president, told The News in May that the cost might be too much for a new stadium to happen. At the time, she said, the organization continued to do "fact-finding" in an effort to examine the possibilities.
"I don't even know if we can get there," she said. "I know fans in Buffalo don't want higher ticket prices, they don't want PSLs (personal seat licenses). The state doesn't want to give you any money, the city doesn't ... We don't have a billion and a half dollars sitting around. We used it to buy the team. … It's going to be hard, so that's why we're trying to get all the options."