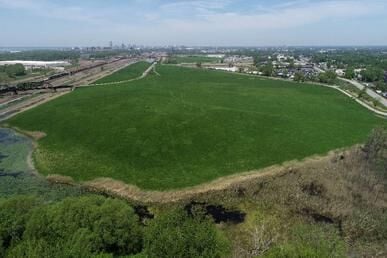 Solar power, 1. Golf course, 0.
That's the final score in the battle over the 107-acre former Marilla Street Landfill site in South Buffalo, where renewable energy company Source Renewables fought with civic activist Kevin Gaughan over the future of the site.
Source Renewables wanted to put up a pair of community solar projects on two-thirds of the land, while Gaughan sought to develop a public golf course designed by Jack Nicklaus, adjacent to South Park.
The two parties argued over who had rights to the property after Gaughan defaulted on a mortgage held by the former property owner but assumed by Source Renewables. The former owner, Pittsford-based Steelfields, backed Source.
This week, the Common Council decided the issue, agreeing to rezone the property for the solar farm in accordance with an application submitted earlier this year by Source Renewables, clearing the way for the project to proceed.
"We couldn't be happier to see that the Marilla Street Landfill site will now be home to a community solar and clean energy development," said Andrew Day, managing partner at Source Renewables, calling the golf course venture "dead."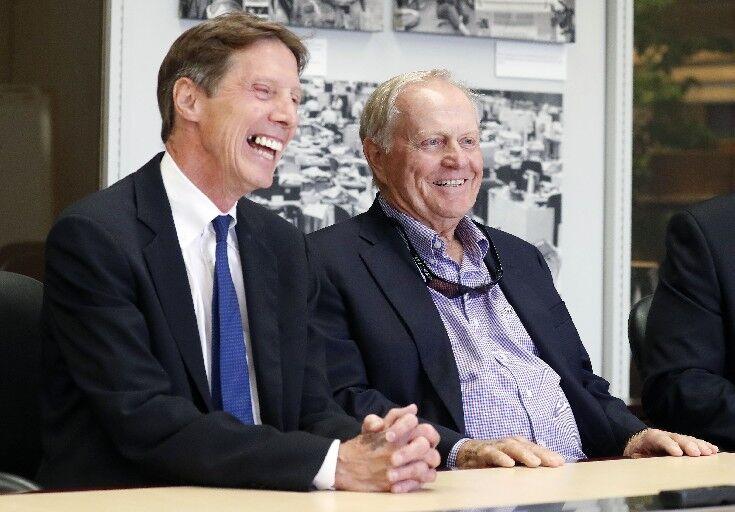 "This initiative is not only good for the environment but will also provide solar cost savings for the residents of Buffalo," Day continued. "It's a win-win situation."
The project will consist of two 5-megawatt solar arrays that can produce enough electricity to power 2,500 households annually. The venture entails installation of 31,800 solar panels across 62.8 acres, and would be connected to National Grid's infrastructure.
Source Renewables already obtained a negative declaration of environmental impact, and now just has to get subdivision approval to combine the parcels into two lots before it can get building permits. It also has to complete its purchase of the property from Steelfields.
The firm plans to begin construction in the second quarter of 2022, with a goal of having it operational by the end of next year. "Everything's looking good," Day said.
The approval appears to mark the end of a convoluted process with twists and turns that actually began four years ago. That's when Source Renewables first approached Steelfields about doing a solar project on the site, which is monitored by the state Department of Environmental Conservation, but was zoned as parkland until this week.
The sprawling property is actually 16 parcels of land on Marilla, Hopkins and Tifft streets. It was used by Donner/Republic Steel Co. and Hanna Furnace to deposit the slag and other waste generated from the steel manufacturing process.
Steelfields, a brownfields investment company created by partners Rick Palumbo and Gary Smith, bought the land in October 2002 to continue remediation efforts after the collapse of much of the U.S. steel industry.
Source Renewables signed a long-term lease option agreement in 2017, but it expired because the feasibility and interconnection studies took too long. So Gaughan came into the picture in 2018 with a contract to buy the land for $650,000, with Steelfields using the remaining $1.3 million in appraised value as an in-kind donation to the golf course project.
But after making the first six interest-only payments on a mortgage, Gaughan's nonprofit company defaulted on the loan because it lacked funding, and did so again on a forbearance agreement that renewed and extended the debt. Palumbo brought Source Renewables back into the mix, with a new option-lease agreement to pay off the mortgage for Gaughan and take over the property.
Gaughan had the right to cancel the agreement and retain the property if he could prove his ability to repay the loan, but he was unable to do so, even with another extension. Both Source Renewables and Steelfields then gave up on Gaughan, and filed for the rezoning in March, under authority that Gaughan had previously granted them. Source Renewables has since paid Gaughan's property taxes on the site as well, Day said.
As for Gaughan, he said he still expects Source Renewables to pay his company $550,000, which he said was required under the option agreement, but Source Renewables attorney Corey Auerbach said that's already void. And while Gaughan still holds title to the property, Steelfields has a signed deed-in-lieu-of-foreclosure that it can now file at any time to retake ownership, before selling to Source Renewables.
Meanwhile, Gaughan said he is now pursuing his golf course project on another site.
Based in White Plains, Source Renewables is a community-solar developer and an alternative energy services company focused on New York state. The four-year-old firm is developing projects in Silver Creek and in Oswego, St. Lawrence, Cortland and Onondaga counties, totaling 150 megawatts of power., and late last year sold a portfolio of three projects generating 17 megawatts of power to a subsidiary of BlackRock.
Its subsidiary – Source Power Co. – is a regulated energy service company that offers retail customers an alternative to National Grid and other regulated utilities. It is also the only ESCO in New York that offers a hybrid product under a state-approved contract, combining retail electricity supply with community solar credits generated by Source Renewables' projects.