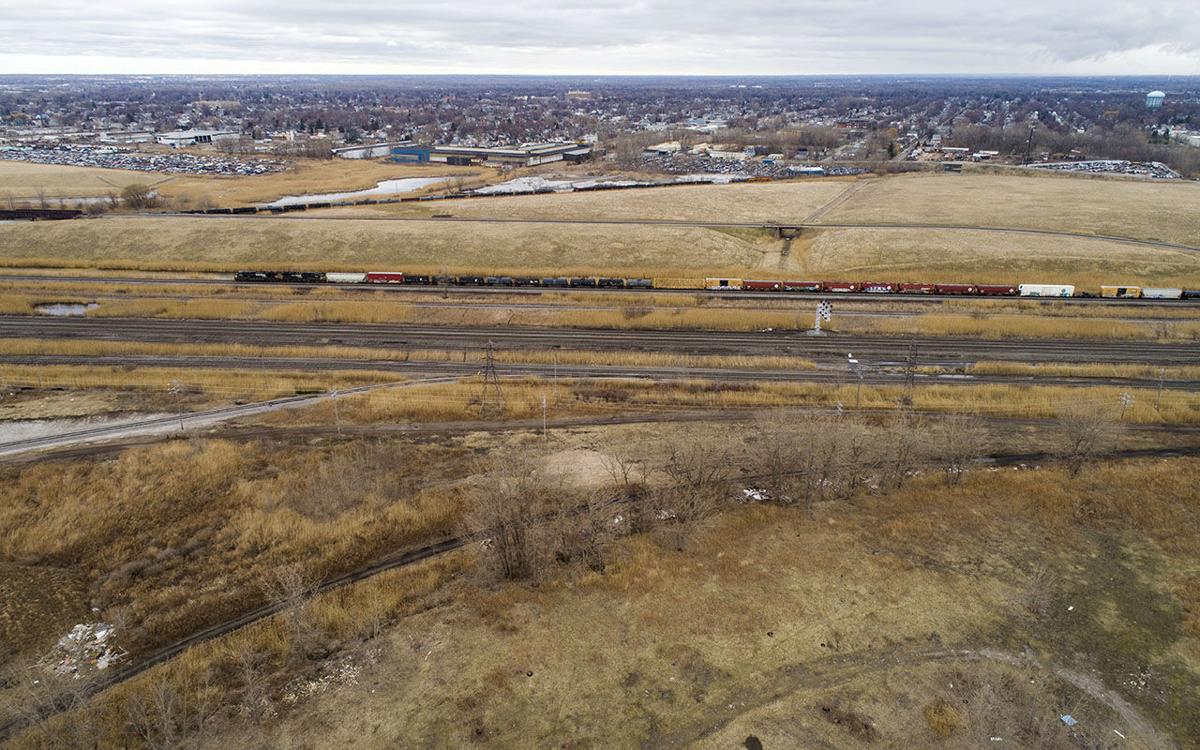 Soaring expenses for building materials and technology, and the needs of a new client, have caused a big increase in the expected cost of a new South Buffalo warehouse for Sonwil Distribution Center, prompting its leaders to ask for help in the form of tax breaks.
Privately owned Sonwil plans to construct a second major warehouse at the Buffalo Lakeside Commerce Park, a decade after it built its first one at the former Hanna Furnace site near Tifft Street.
The new distribution facility at 283 Ship Canal Parkway would total 335,868 square feet in size, making it about 10% larger than the existing 308,000-square-foot facility at 315 Ship Canal that opened in May 2009.
That's also slightly more than owner Peter G. Wilson's original projection in December of 322,000 square feet, because of the needs of some of the company's clients – one of whom is being displaced from the neighboring facility because of a new customer going in there.
"Our accounts are getting shuffled around a little bit," Wilson said.
More significantly, the previous $36 million estimate – $21 million for construction and $15 million for the racking system – has soared 45% to $52.28 million, driven by a $15 million increase in construction costs.
So West Seneca-based Sonwil seeks a package of sales, mortgage recording and property tax breaks from the Erie County Industrial Development Agency, totaling more than $3.42 million.
The assistance is important "as it would make this project more attractive to the bank who will be financing this project," Sonwil said in its application. "Approving this application is crucial to our ability to continue expansion at this site. Due to various current factors beyond our control, including the COVID-19 pandemic, we are presently subject to escalating construction and operating costs. In addition, extended lead times of building materials and supplies have also added challenges to this project."
The ECIDA will hold a public hearing on the application at 9 a.m. April 26, and will take written public comments until May 25.
"We're really excited about this one. I'm hoping there's more to come," Wilson said. "I would like to think that this will create more opportunity to build more warehouses."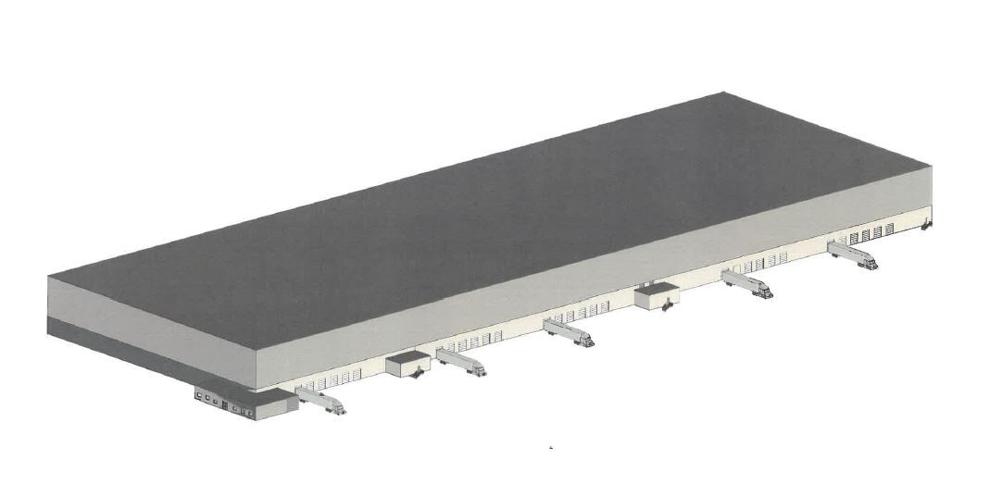 Customers include General Mills, Dyson
Sonwil, a 70-year-old family-owned company, provides a range of logistical services to its regional, national and international clients such as storage, handling and distribution.
Its largest customer is General Mills Corp., which operates a major manufacturing plant in Buffalo, but it also serves vacuum-maker Dyson Corp., paper-products company Georgia-Pacific Co., foodmaker Nestle Purina and Stanislaus. Many local companies also use Sonwil for local third-party distribution services.
Sonwil needs the additional warehouse to "grow with our existing customers and allow for additional capacity," according to its application. The company noted it has previously lost new accounts and customers to Mechanicsburg, Pa., and Miami.
"Many of our customers have a national presence and have the ability to grow their business and allocate their resources in other regions of the country," Sonwil wrote in its application. "Our customers are always looking at the logistics costs and if there is a cost savings, they will move out of state, if required."
The project will also allow Sonwil to operate more efficiently, reduce its storage and distribution costs, and keep its prices competitive so it can grow its customer relationships.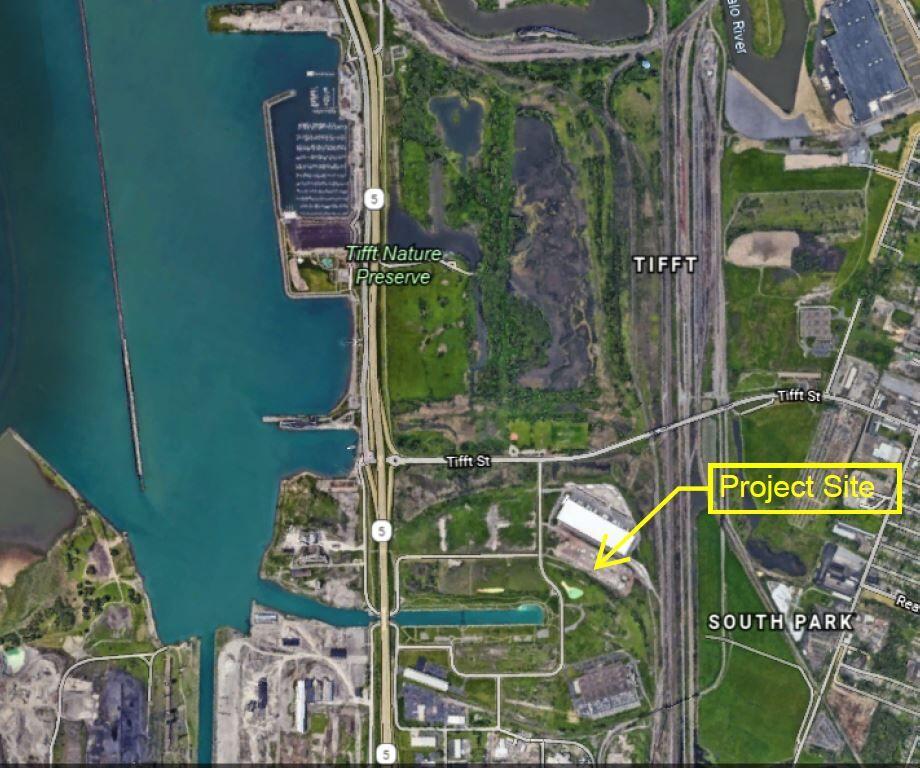 The new building will include 323,260 square feet of warehouse space, 10,108 square feet for offices and 2,500 square feet for other purposes. Costs include $36.71 million for construction and infrastructure work, $15 million for the racking, and other equipment and furniture, and $500,000 in professional costs.
Sonwil will invest $7.3 million of its own equity, and seeks a mortgage of almost $45 million to finance the rest. The company expects to create 76 full-time jobs, paying an average salary of $55,000.
The company already owns the 55-acre site on which the current and future warehouses are located, having purchased the land from the Buffalo Urban Development Corp. It is also zoned for industrial use, and Sonwil received site plan approval from the city.
However, the site was previously used as a foundry and included railroad tracks, although the land was remediated by BUDC in 2006. It's also surrounded by other current and former heavy industry, as well as hazardous waste sites, oil spill sites and brownfield cleanup properties.
Those property owners have discovered industrial fill materials and polluted soil or groundwater during their own redevelopments. "The site provides some significant development challenges," Sonwil added, noting that the property is also near wetlands.
If approved, work could begin June 1, with completion by Sept. 15 and occupancy as of Oct. 1.
"If I could pour footers on Monday morning, the crew would be there," Wilson said. "We're working with the IDA to finish that off, and as soon as that gets taken care of, I'm sure this is going to move forward."