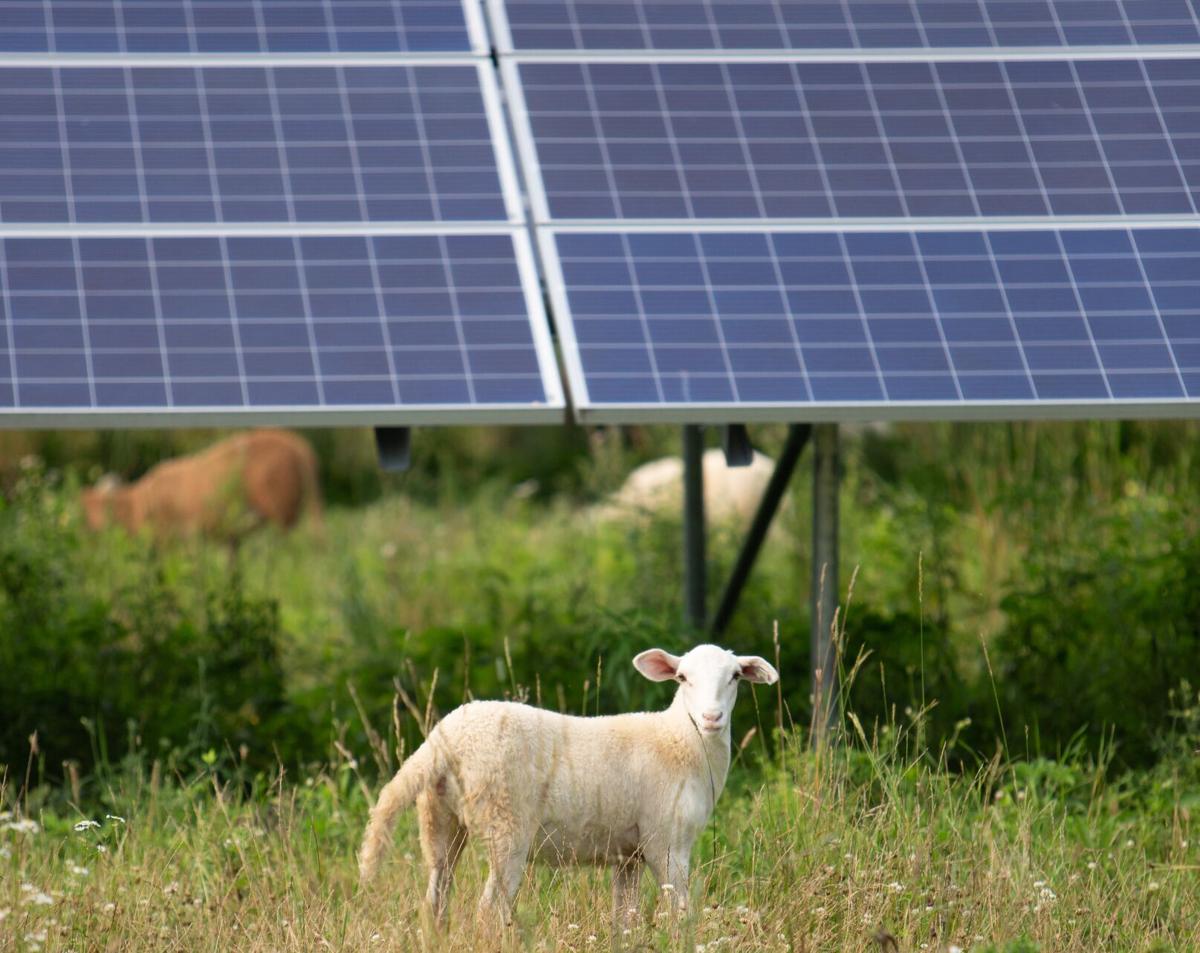 The Chautauqua County Industrial Development Agency is considering more than $70 million in tax breaks for a large-scale solar energy and storage project in Ripley, as well as a smaller community solar farm in Forestville that would resell renewable energy to local consumers at a discount through New York State Electric & Gas.
Houston-based ConnectGen LLC – through ConnectGen Chautauqua County LLC – wants to construct a 270-megawatt solar array, along with a 20-megawatt battery storage system, on 1,250 to 1,500 acres of residential and agricultural land at the intersection of Miller Road and Northeast Sherman Road in Ripley. That would generate enough power for over 60,000 homes in the state each year.
In its application, ConnectGen said its $348.48 million South Ripley Solar Project "will contribute a meaningful amount of renewable energy to assist the state of New York in achieving its identified clean energy supply goal" to generate 70% of electricity through alternate means by 2030.
But it says it "will not be able to continue investment in Chautauqua County without this project," and said that CCIDA's help was needed for "long-term financial certainty and benefits, while bringing significant job and sustained revenue benefits to the County and local municipalities that would not otherwise be available."
The work would include construction and installation of a buried and overhead power collection line system, a collection substation, an interconnection substation, a feeder line, a battery energy storage facility, operations and maintenance buildings and other infrastructure, as well as the solar panels, racks, inverters and other equipment for the array.
Four permanent jobs would be created, along with 600 temporary construction jobs.
Costs include $182.1 million for equipment, $89.14 million for construction, $22.52 million for site work, and $17.6 million for infrastructure, plus professional fees. Funding will come from $196.8 million in loans and $151.64 million in equity.
ConnectGen is seeking $27.88 million in sales tax breaks, $4.36 million in mortgage recording tax breaks and $38.16 million in property tax breaks. But it claims the project will generate more than $800,000 in added tax revenues for the town each year – equal to Ripley's total annual property tax levy – as well as $389,000 a year to school districts and $190,000 annually to the county. Over the operational life of the project, that's $26.8 million, $15.5 million and $7.8 million, respectively.
 If approved, work would begin in the second quarter, with completion in late 2023.
Meanwhile, on a much smaller scale, RIC Development, through Hanover II PV LLC, wants to put up a 4.75-megawatt community solar farm at 11064 Hanover Road in Forestville, on 29.5 acres of land owned by Donald F. VerHague that is currently fallow or used for hay and growing Concord grapes. New York City-based RIC – which is doing a similar project in the town of Pomfret – is owned by RIC Energy of Madrid, Spain.
The $6.55 million project would include acquisition and installation of solar panels, steel trackers, inverters, transformer switchgear, cabling, wiring and combiner boxes. Costs include $3.71 million for machinery and equipment, $1.85 million for construction and $712,500 for site work.
Funding includes $5.9 million in private loans and $655,025 in equity. RIC is seeking $296,400 in sales tax breaks, $73,692 in mortgage-recording tax breaks and a 25-year property tax break totaling $3.95 million.
If approved, work would begin in June and finish by Oct. 15, with operations starting by year-end.