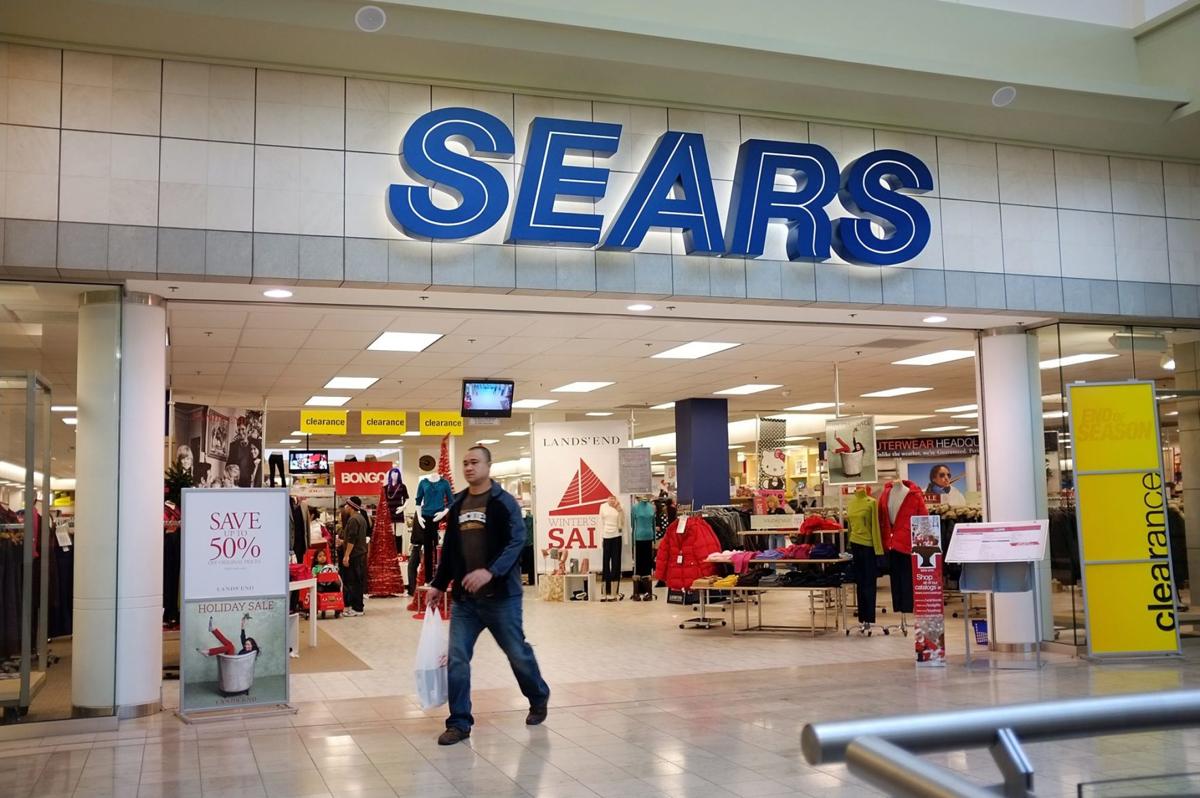 For the first time in 90 years, Western New York will be without a Sears department store.
The Sears store at McKinley Mall will close by February, Sears said Thursday. The store's closing sale will begin on Dec. 2.
The closing of the McKinley store will wipe the iconic chain off the local map and will leave the struggling McKinley Mall with a giant vacancy – the third department store anchor there to turn out the lights in recent years.
The closing of the final Buffalo-area Sears was not unexpected. Western New Yorkers have had front-row seats to the saga that has been Sears' steady decline. Sears Holding is closing 96 Sears and Kmart stores in its latest round of closings at what was once the nation's largest retailer. Once the closings are completed early next year, the company will be down to 182 Sears and Kmart stores nationwide.
In October 2018, Sears announced it would close its Lakewood store in Chautauqua County. It was already in the process of closing its Eastern Hills Mall store at the time. It had already closed stores at Walden Galleria, Boulevard Mall and Summit mall.
The closing will leave a big hole in the struggling McKinley Mall, with JC Penney, another struggling department store chain, and Best Buy as its largest remaining tenants.
Sears is McKinley's largest tenant, occupying 20% of the mall, according to real estate data firm Trepp.
The mall lost anchor department store Macy's in 2016, along with a Macy's Home store. In 2018, bankrupt department store and mall anchor Bon-Ton closed, leaving another gaping vacancy. Also last year, Ulta Beauty, a cosmetics retailer with highly visible space along the front of the mall, moved to Quaker Crossing in Orchard Park. Other so-called "inline" stores have closed, due to national bankruptcies or lack of traffic and sales at the mall.
In six years, the mall's collateral value has dropped from $56.5 million to $11.5 million.
McKinley Mall fell delinquent on a $25.8 million loan payment last year and was put into receivership by a U.S. Bankruptcy Court Judge. It's now held by the Woodmont Co., which is headquartered in Texas.
In September, the Sears store was the scene of a fatal stabbing at McKinley Mall.
Sears & Roebuck was founded in Chicago in 1893. It opened its first retail locations in 1925, and its first Buffalo store just before Christmas in 1928. The initial Buffalo store was built on five acres at Main Street and Jefferson Avenue on the site of a former amusement park. It's now part of the Canisius College campus.
Sears also said Thursday it had secured $250 million in funding from lenders including former Sears CEO and chairman Eddie Lampert's hedge fund, which is Sears' biggest creditor. In a statement, the retailer said the closings were a "difficult but necessary decision to streamline our operations."
An employee answering the phone at the store Wednesday said he hadn't been informed about a closing, and that the store has a full stock of inventory. He said the mall is "dead" except on weekends and that sales at Sears have dropped dramatically.
McKinley Mall is a shell of itself, he said.
"I don't even want to walk through the mall, it's too depressing," he said.