Even as work progresses to convert the first of Buffalo's Silo City structures into apartments and commercial space, the developers behind the project are already planning a second part of the project next door.
Generation Development – led by Marvin Wilmoth, Anthony Ceroy and Jennifer Ceroy – is proposing to stabilize and restore the adjacent Perot Malting facility at 145 Buffalo River Road into a similar mix of residential and commercial uses.
Take a closer look at Silo City, the unique industrial site where four historic grain elevators are being preserved and incorporated into varied art and music installations, theatrical performances and numerous cultural
Under plans by architect Paul Lang of Carmina Wood Morris PC, the $50 million project calls for 92 apartments and nearly 20,000 square feet of first-floor commercial space in the 43,537-square-foot complex, which sits on 3.24 acres just west of American Malting. The plan includes 36 additional parking spaces, plus more greenspace and improved access to the waterfront.
Generation already is busy transforming the American Malting Co. structure at 139 Buffalo River into 158 apartments and 40,000 square feet of commercial space.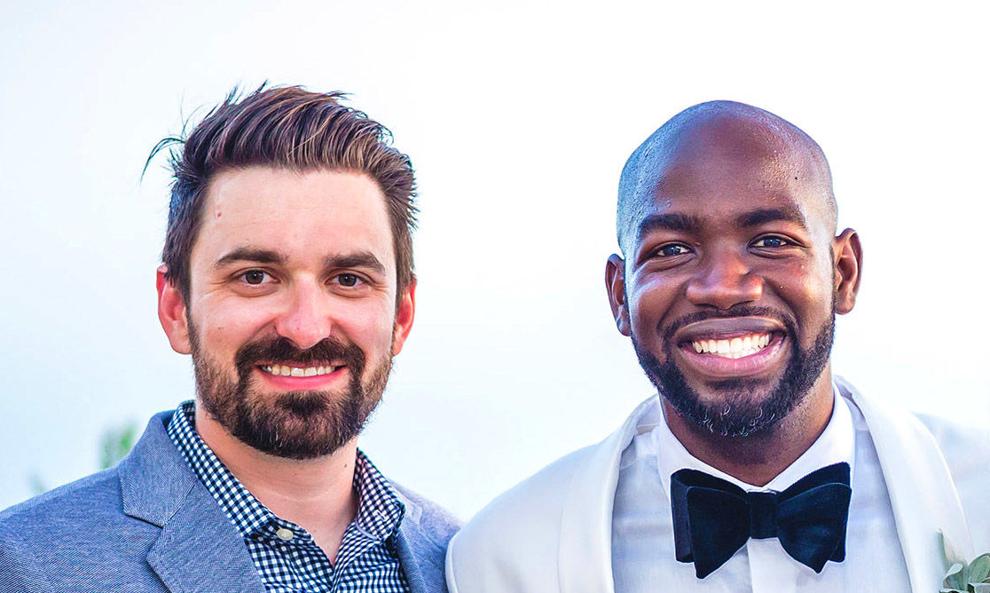 That $70 million project, which also includes 208 parking spaces on the 6.22-acre site, was approved by the city a year ago, and is the first phase of the broader redevelopment of the old industrial and shipping zone.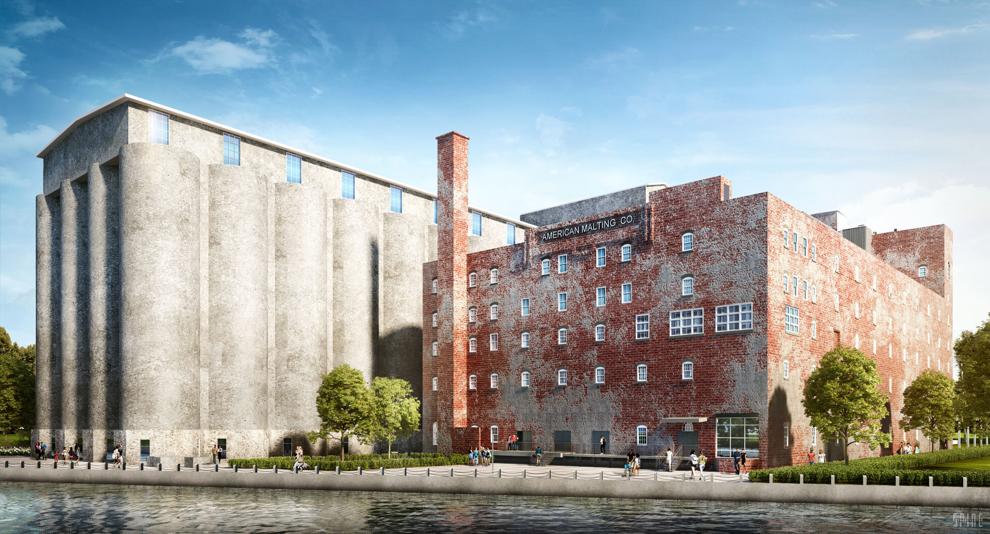 Both properties are part of the American Elevator Complex that's owned by Rick Smith's Riversullivan Inc., which has controlled the 13.44-acre Silo City area for years.
Smith has previously used the vacant grain and feed silos and warehouses for community events and recreation, but now he's teaming up with Generation to bring new life to the campus that stretches along Childs Street as it juts toward the Buffalo River off Ohio Street.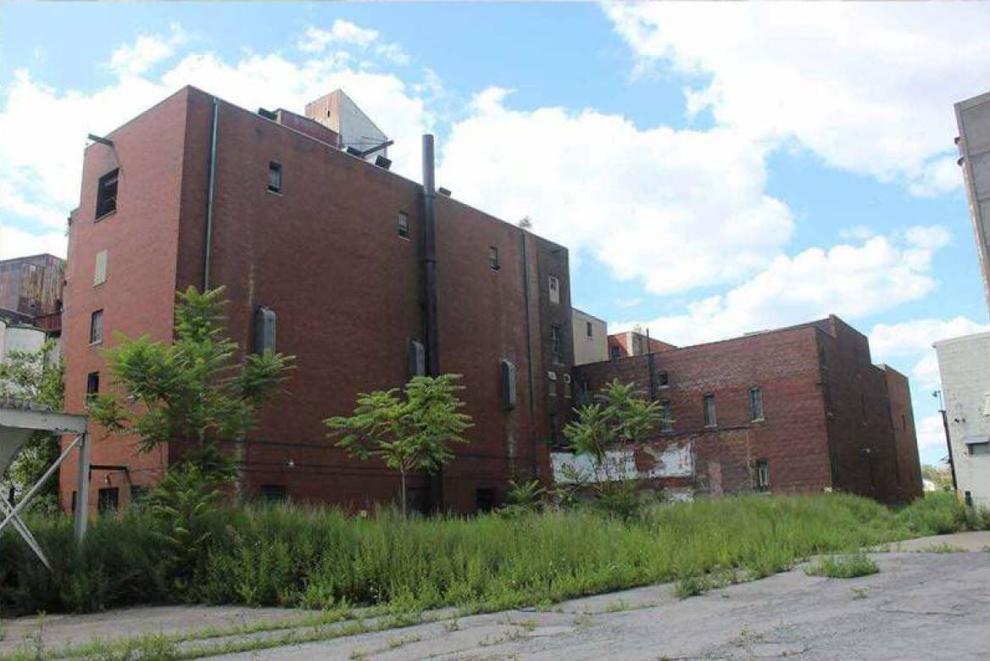 The multiphase, multiyear effort – which already received an adaptive-reuse permit from the city – seeks to introduce residential and commercial elements to the historic complex, parts of which are either listed or eligible for listing on the National Register of Historic Places. Besides the American and Perot sites, Silo City also includes property at 151, 157 and 163 Buffalo River, and it's zoned for light-industrial.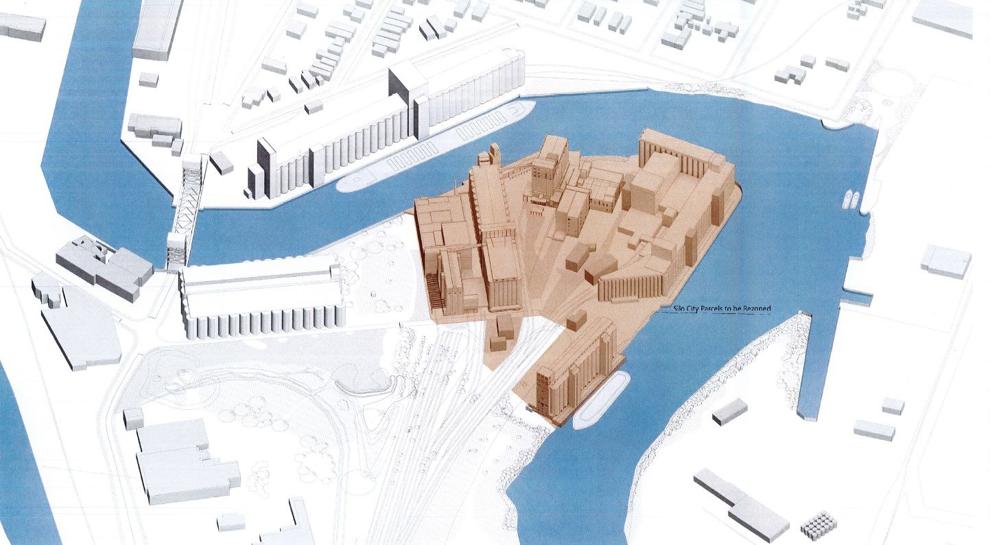 According to documents submitted to the Planning Board by Lang, the newest phase entails conversion of the malthouse into limited commercial space and a mix of one-, two- and three-bedroom apartments on the upper floors.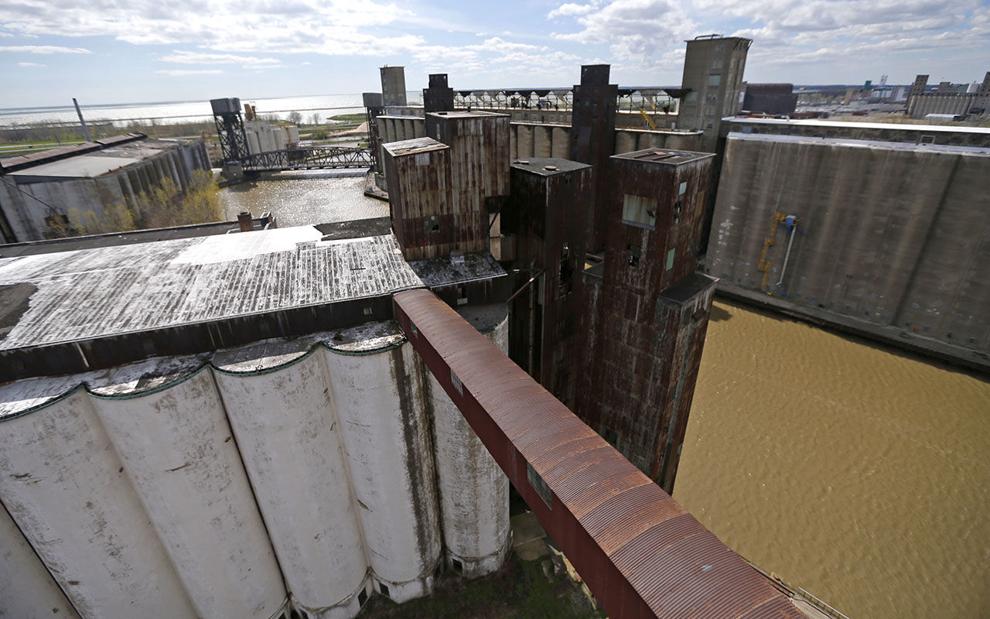 Inside, according to Lang, the design will use the space and structure to create internal light wells, providing "ample natural light and ventilation" so the "vast floor plates" can be maximized. Only "minimal alteration will be necessary to the facades."
At the same time, Lang wrote, the project will incorporate the equipment, tanks and other machinery from the malting process wherever possible, or use "interpretive details to remind patrons of the industrial lineage of the site."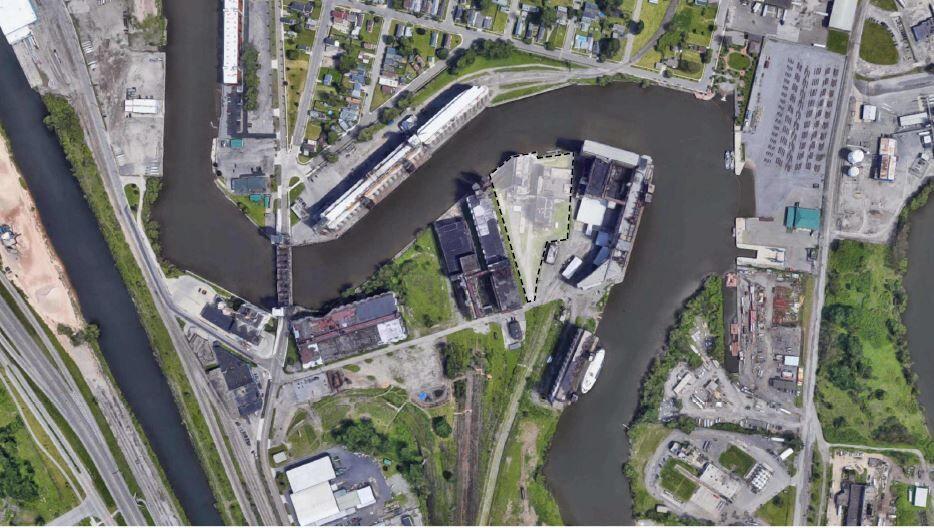 The exterior work would comply with preservation standards in order to qualify for state and federal historic tax credits. It would include masonry repair, repointing and cleaning, reopening of original window spaces, and reglazing of windows. The property must also be remediated as a brownfield under state supervision, which would qualify it for brownfield tax credits.
The project also will highlight sustainable landscaping. It would reclaim the former rail beds between the American Silos and Perot Malthouse as greenspace. The parking lot surface will be permeable asphalt so stormwater can be captured. And there will be walking paths and interpretive educational signs at key locations as "reminders of Silo City's former use," and to provide public access to the water's edge, Lang wrote.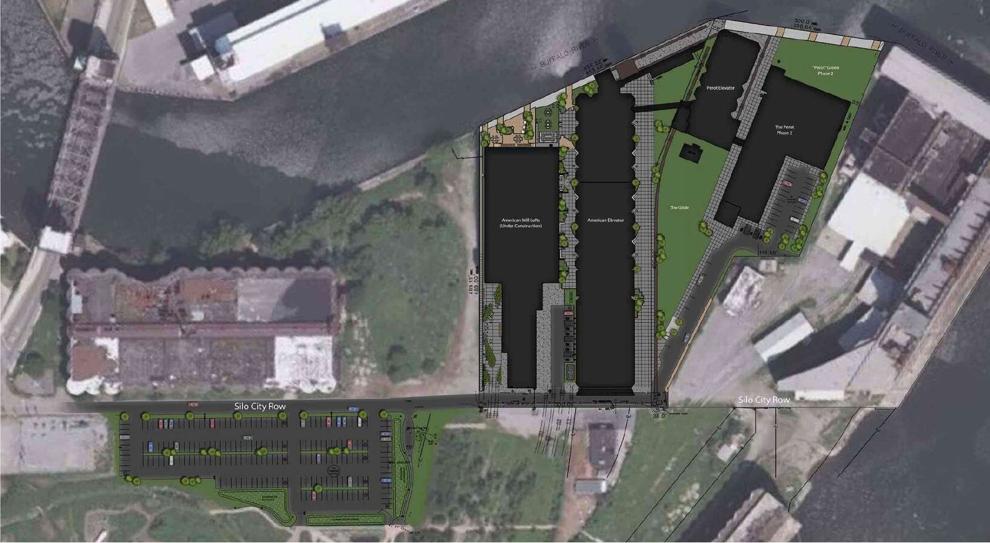 The developers hope to obtain city approvals by May and building permits by September, allowing work to begin. Construction by Arc Building Partners is expected to last two years until June 2023. Besides tax credits, the project will be funded with assistance from New York State Homes and Community Renewal.
The project will be considered by the Buffalo Planning Board on Monday.
Pinto warehouse revisions
The board will also review changes to a proposed 80,960-square-foot "flex" warehouse at 132 Dingens St., which will replace a prior structure at the site of the original warehouse for Tops Markets in the 1970s and 1980s that later burned down.
The $3 million project by James Panepinto for Pinto Construction Services would occupy just a small portion of the 13.2-acre site, consisting of a pre-engineered structure. It was approved by the Planning Board in November, but it will now be a flat-roofed building with cream-colored insulated metal panel walls instead of a white triangular fabric roof with red panels.
The building height has also been shortened from 55 feet to 45 feet, the loading docks have been moved to the north side instead of the east and west, the parking was moved from the north to the east and west, and a vehicle access ramp on the west side has been removed.
Metalico Buffalo wants to convert Skyway Auto's 1.53-acre auto dismantler and salvage yard at 637 Tifft St. into a storage yard for metal recycling, while constructing a 4,000-square-foot one-story steel pole building for nonferrous scrap. The company is closing its leased Lackawanna recycling facility and moving the operation to the yard it now owns and plans to invest $350,000 and bring five to six jobs.
Maytham Mnaather wants to open a new shop, Buff Puff City, in a former cellphone store at 318 W. Ferry St., to sell tobacco and related products.
A special-use permit is required for both projects.