A fast-growing microbrewery from Brooklyn is coming to Seneca One, taking up both plaza-level retail buildings on the east side of the tower and an outdoor patio space, with plans to serve both beer and food.
Other Half Brewing Co. will take up about 12,000 square feet of space in the two one-story, brown-brick, warehouse-style buildings – one of which is now being expanded to include three floors of apartments on top.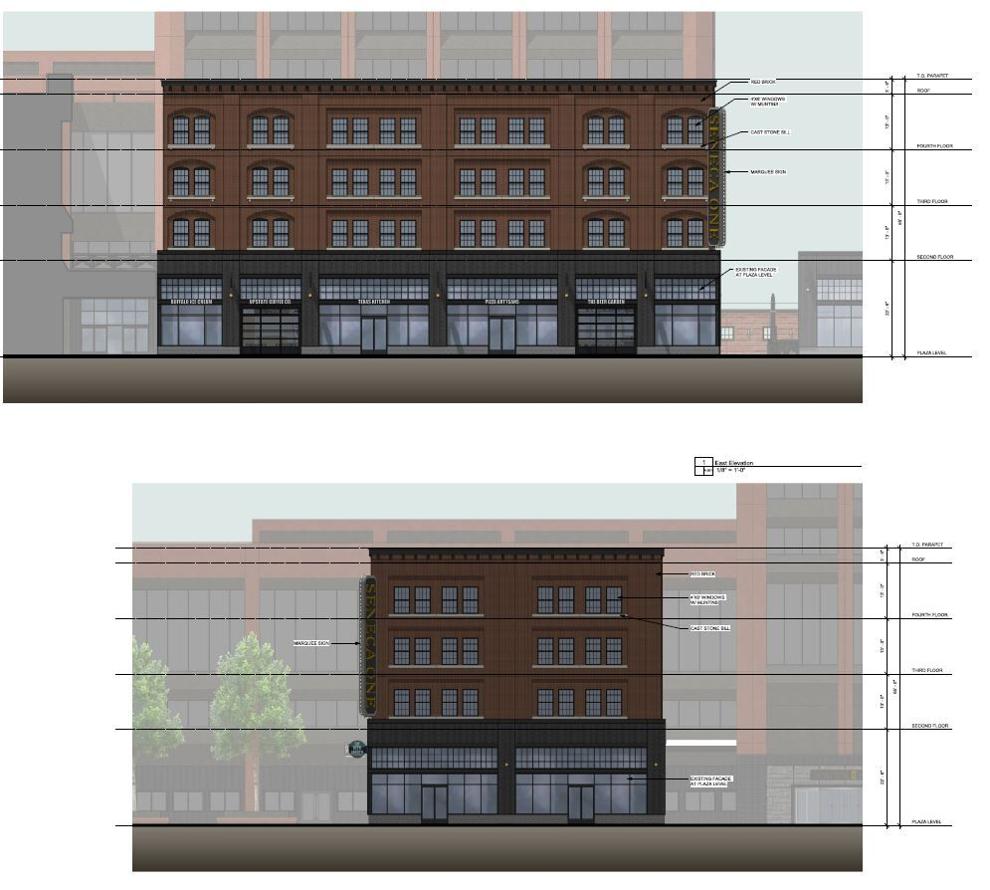 Both were erected on the concourse level by Douglas Jemal's development company as part of its $150 million multi-year redevelopment of the 1.2-million-square-foot tower complex.
Other Half – which already has four locations in three areas – will operate a new satellite taproom in the space and will sell its craft beers, Jemal said. But it won't brew its product locally and won't operate a kitchen or restaurant.
Instead, Jemal said, it will recruit local food trucks and other vendors to come in with their food, using both the inside space and part of the plaza as an outdoor patio. He also hopes to draw other activities and offerings, such as outside exercise classes and "all the things that make it a sense of place," particularly around nearby baseball and hockey games.
Jemal's Douglas Development Corp. plans to add three floors of apartments on top of a one-story retail building at the northeast quadrant of the plaza level, adjacent to the 38-story tower.
"It's a pop-up. I want to activate the east end of the plaza," Jemal said. "My whole objective was to make it a sense of community and an extension of Canalside. There's a huge plaza outside, so there's a lot of outdoor space."
Jemal said Other Half will open as soon as it gets its liquor license for the site, but "hopefully by July." Sean Heidinger, director of business development for Jemal in Buffalo, said the developer is still holding discussions with the brewery about "how to activate the space immediately and in the long-term."
Other Half was founded in Brooklyn in 2014 by Sam Richardson, Matt Monahan and Andrew Burman to "create beers that they wanted to drink from a company that they wanted to be a part of," according to the brewery's website. They now create beers in New York City, but also collaborate with breweries elsewhere.
Besides its original location and a second one in Brooklyn's Domino Park neighborhood, Other Half also has brewery and taproom operations in the Finger Lakes and in Washington, D.C., where it is housed in the former Pappa's Tomato Factory Building that is owned by Jemal.
The arrival of Other Half – not a well-kept secret locally – is one of four retail and vendor announcements that Jemal and his company are finalizing.
Developer Douglas Jemal is working to land a California-based technology company for his Seneca One tower in downtown Buffalo, potentially taking up the top dozen floors of the city's tallest building with more than 300 new jobs. Jemal, whose Douglas Development Corp. owns the 38-story building, confirmed that he is negotiating with a California-based technology company to occupy about
They are also negotiating with Nicholas Pitillo, principal and owner of Osteria 166 Restaurant on Franklin Street and OGP Hospitality, about creating a catering space on the 36th floor of the 38-story tower.
Pitillo, who has worked with Jemal on multiple events in the past two years, catered the "dinner with a view" offering last summer, in which up to 48 diners could eat and watch the Toronto Blue Jays play at Sahlen Field in Buffalo from the same floor.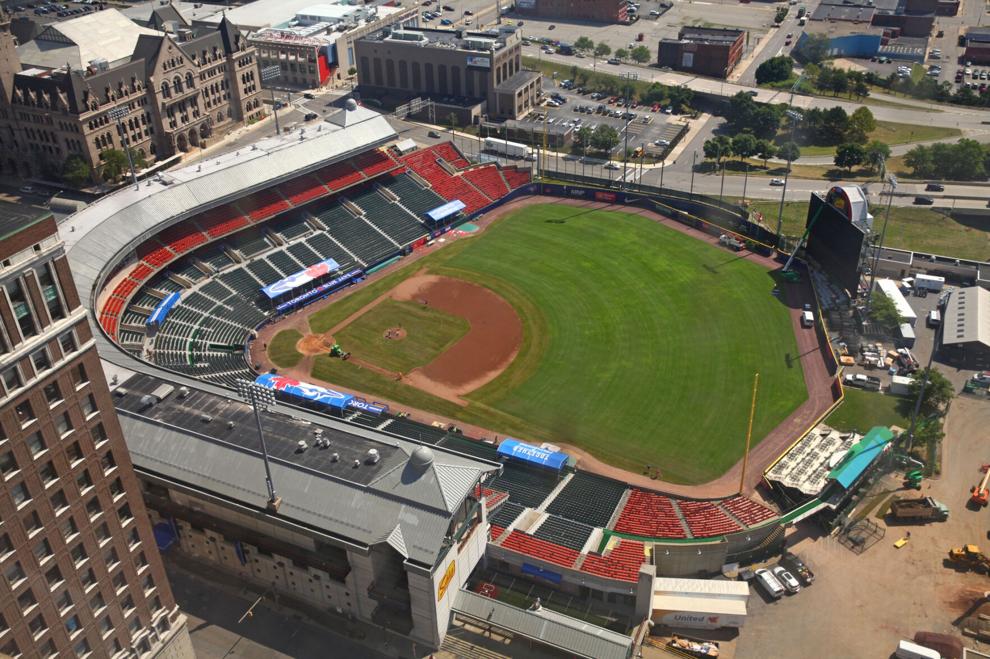 "Working with Nick last summer for Blue Jays in Buffalo was extremely successful, and while there are going to be guests allowed at the stadium this year, we are going to pivot and rethink Dining with a View," Heidinger said. "How we're going to do that is up in the air at the moment, but Nick is going to be involved."
Two other vendors are pending, but neither Jemal nor Heidinger would identify them yet. Meanwhile, Jemal said, the entire complex is now 65% leased.
"At the end of the day, it's all positive, great Buffalo news," Jemal said. "We've come a long way from where we were four years ago."