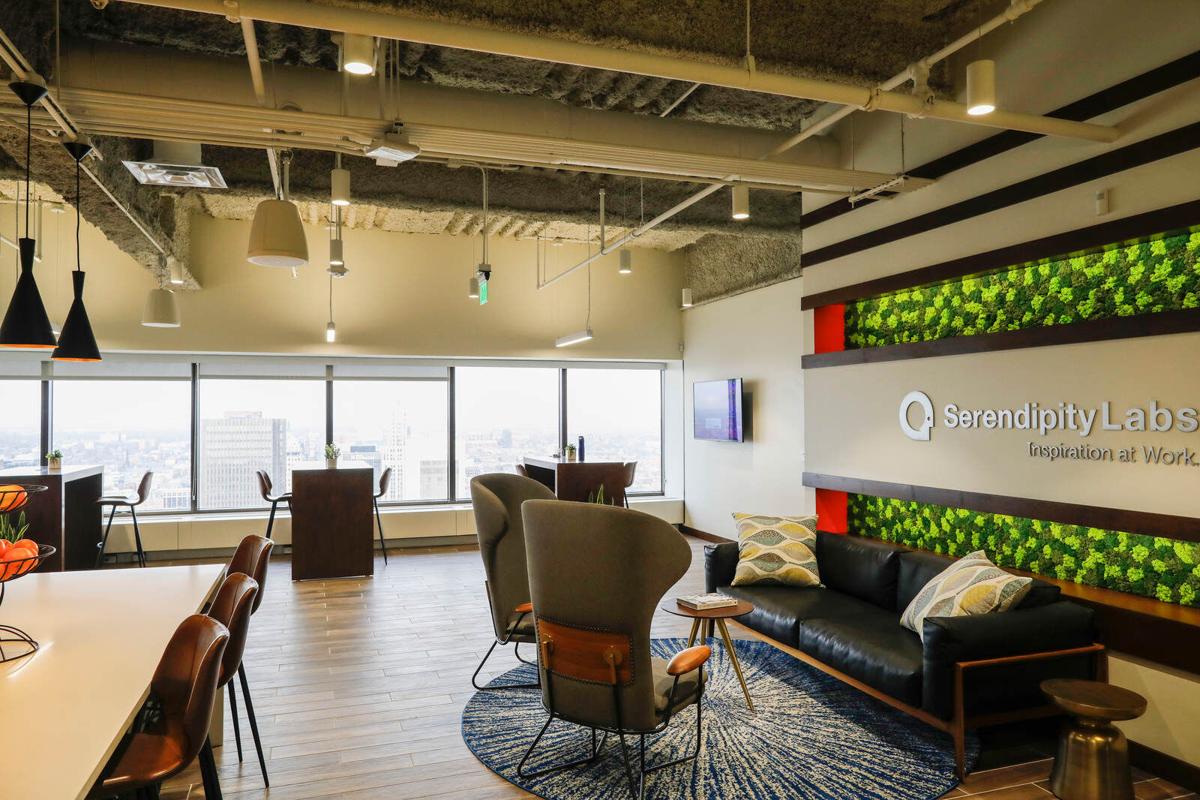 Serendipity Labs has only been open for a few months at Seneca One tower, but the co-working space has been so successful that Paul Ciminelli decided he wanted another one – at Fountain Plaza.
Ciminelli, who co-owns the dual-building office complex on Main Street, plans to bring a second location of the Westchester County-based flexible office provider to Buffalo early next year, expanding the options for small businesses, professional firms, freelancers and others in the city who don't need a larger or more formal office setup.
Like the previous version at Seneca One, it will offer a mixture of shared workspace options, from drop-in table space or desks to dedicated offices or suites of various sizes.
But where the facility at Seneca One is centered on the needs of technology-oriented companies – in keeping with the tower's overall focus – the new one at Fountain Plaza will be geared for professional service providers like lawyers, accountants and similar firms, Ciminelli said.
"It's kind of a complement to the market," he said. "In today's world, companies are going to be looking for more flexible environments, besides their traditional needs. So let's take care of our tenants in our building, to give them flex space, and then go to the rest of the market with it."
The real estate developer, whose firm manages the leasing for Seneca One on behalf of owner Douglas Jemal, had recruited Serendipity to Buffalo, so it already had the necessary relationship to secure a second site.
"I knew of those guys. We talked about a second location," Ciminelli said. "We've been investigating co-working for a while."
The developer said the new Serendipity would take up one floor of the north tower at the former KeyCenter complex, with about 21,000 square feet of space. That's slightly larger than the one at Seneca One, where the floor plates are 18,000 square feet. But the exact location is still in flux, because Ciminelli Real Estate Corp. must first determine if other tenants in the building may need to expand their own space.
Additionally, Ciminelli is incorporating a new conference center and meeting area into the renovated lobby of the complex, for use not only by Serendipity occupants but also by other building tenants. That's part of his effort to open up the lobby, to use it for events and other programs.
"You wonder how much tenants use their conference and training rooms," he said. "They can use this on an as-needed basis."
In contrast, there's no separate conference space for Serendipity at Seneca One because the tower already has a large multiroom conference center in the building.
The addition of Serendipity and a conference center come as Ciminelli is also wrapping up more than $6 million in renovations to the lobby, which will include a new art gallery called Three Walls, a Five Star Bank branch, a new restaurant and a gym or workout center for building tenants. The developer is searching for a restaurateur to operate the eatery space, formerly occupied by Flint, a short-lived restaurant by the owners of Marble & Rye.
The lobby level will also host the first New York location for Texas-based NexGen Fitness Corp., a chain of private personal training studios that Ciminelli recruited to Buffalo with help from the Gronkowski family, owners of G&G Fitness Companies.
Ciminelli said the lobby renovation is 95% complete, and should be finished by the end of July.
Photos: Serendipity Labs' shared workspace with a view at Seneca One tower
Serendipity Labs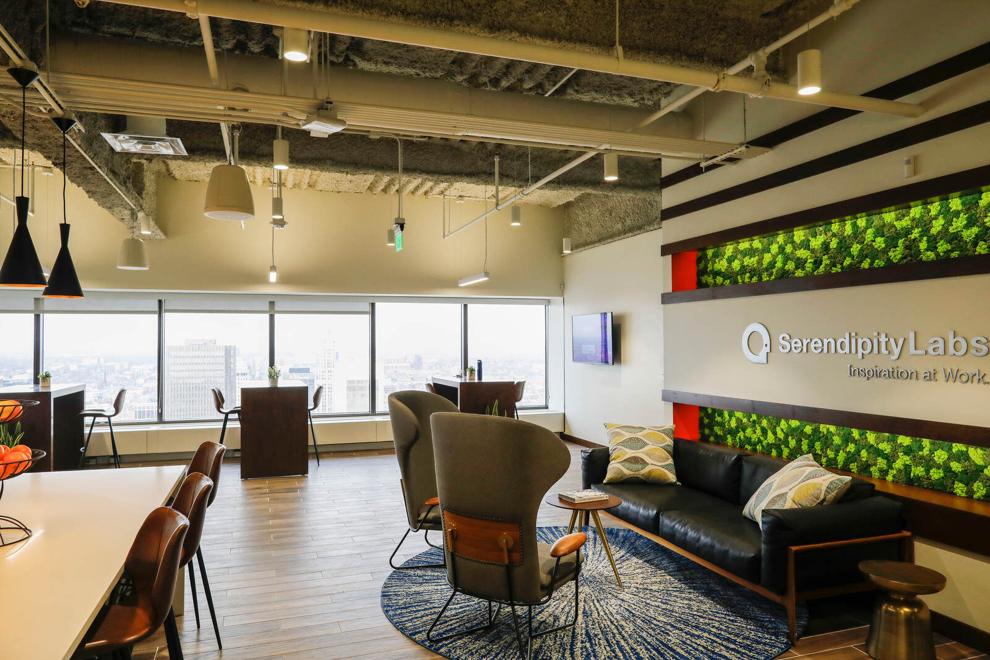 Workspace with a view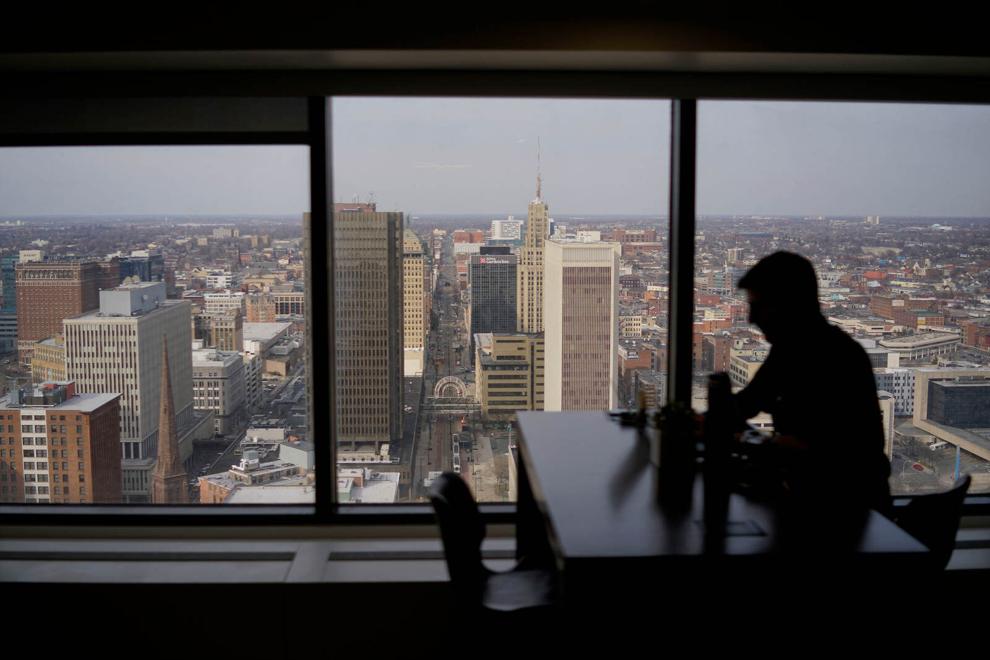 Counters, couches, desks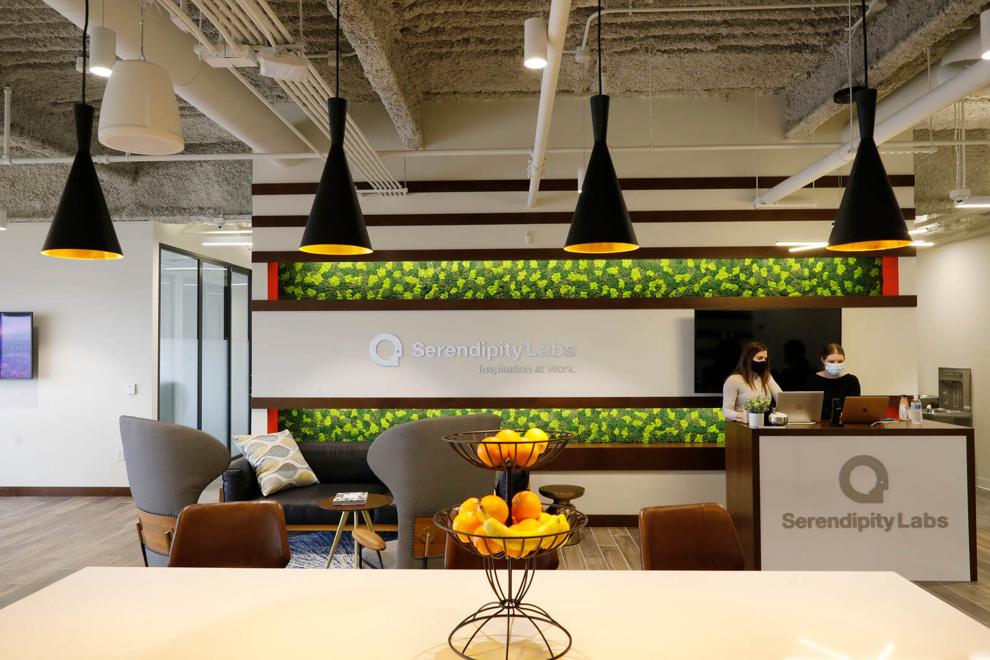 Available seats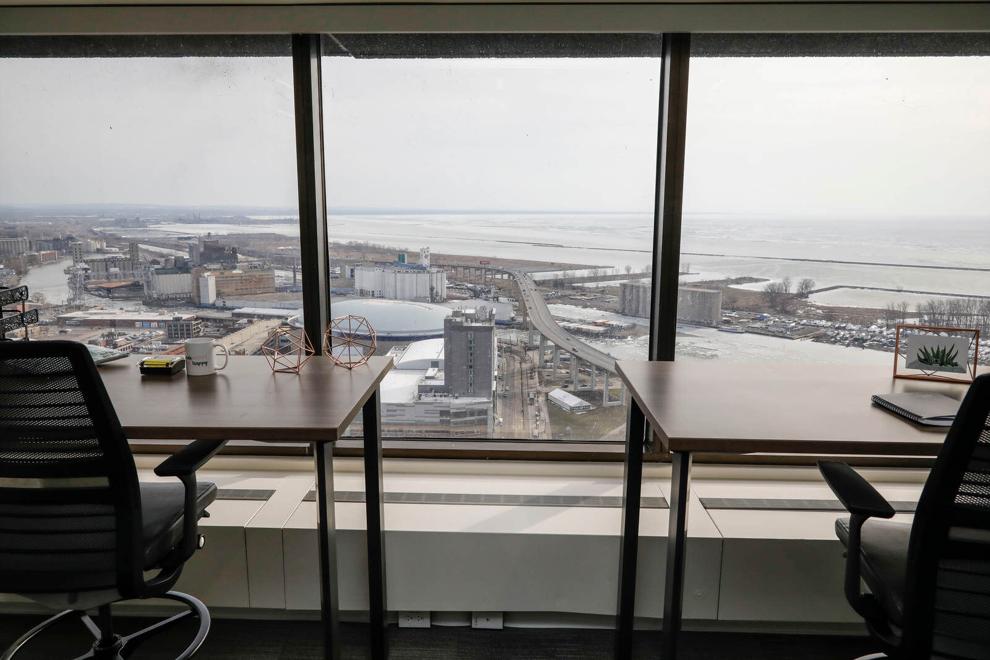 Options in the coworking space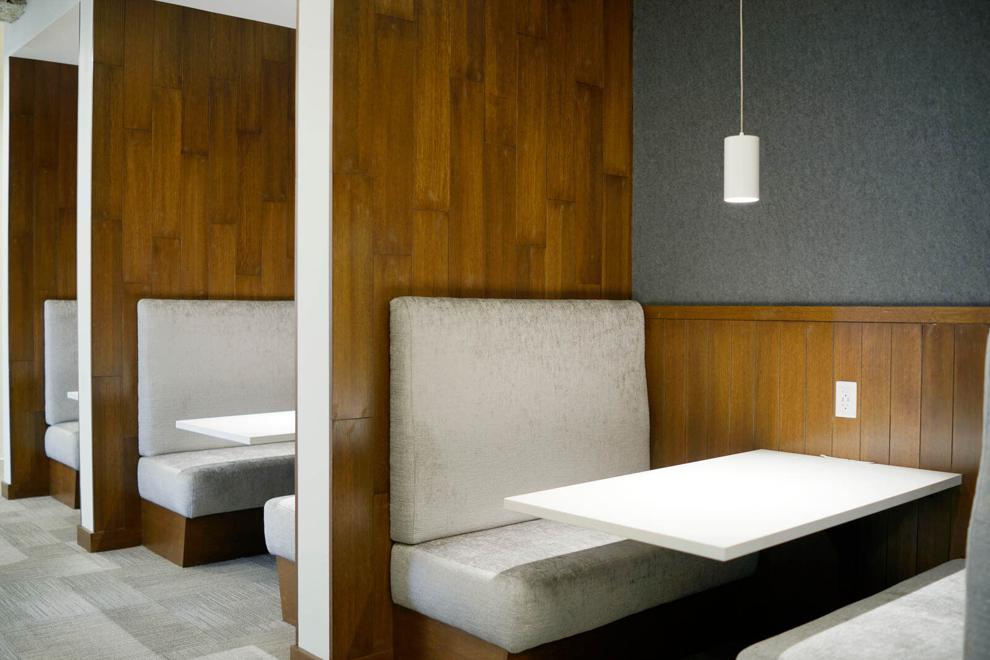 Not your average break room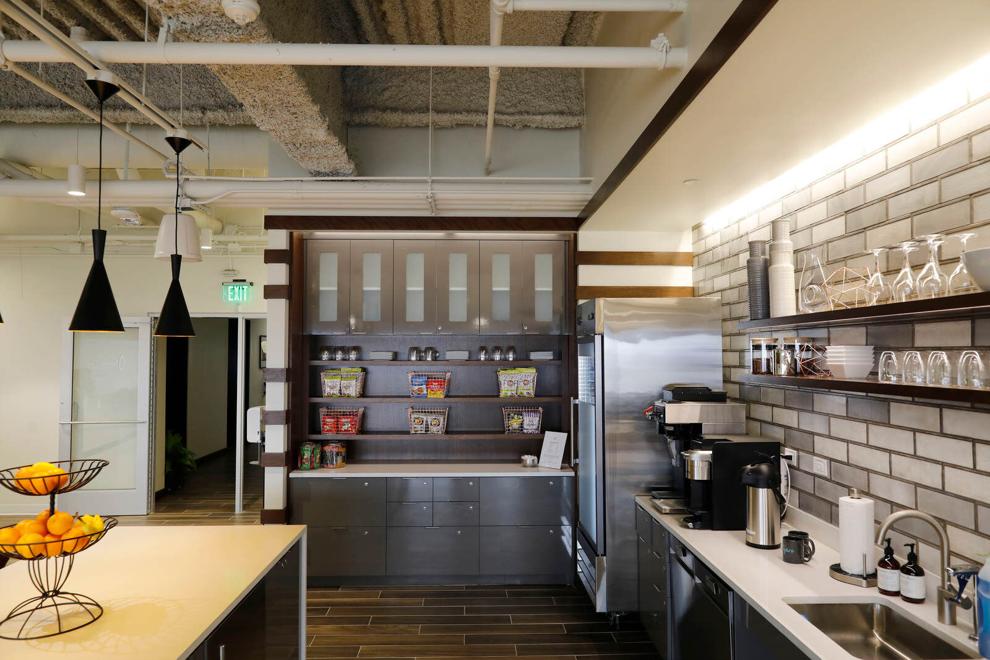 Modular space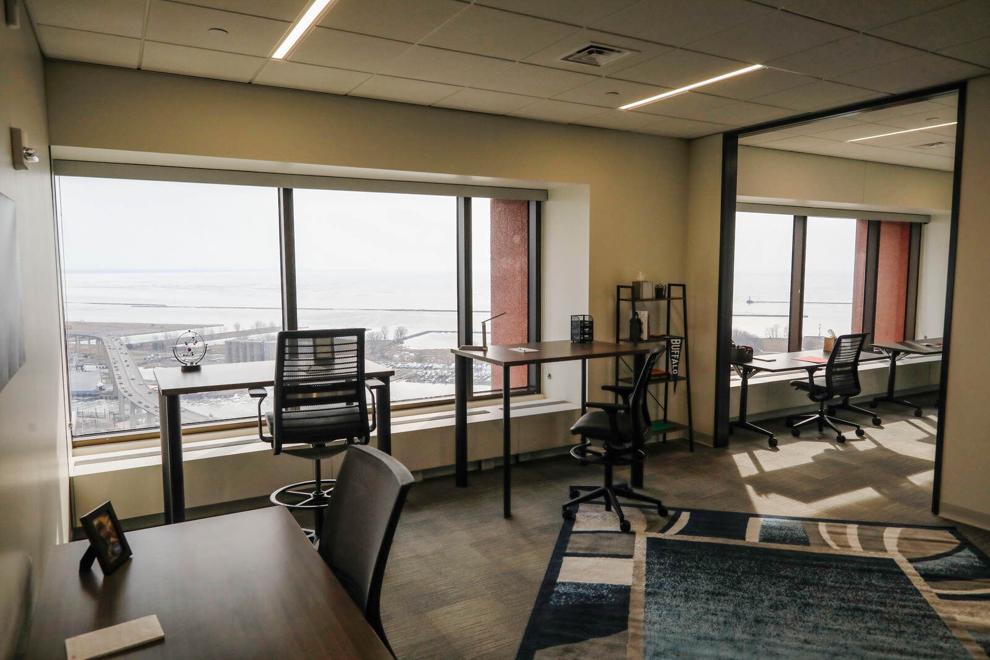 Private options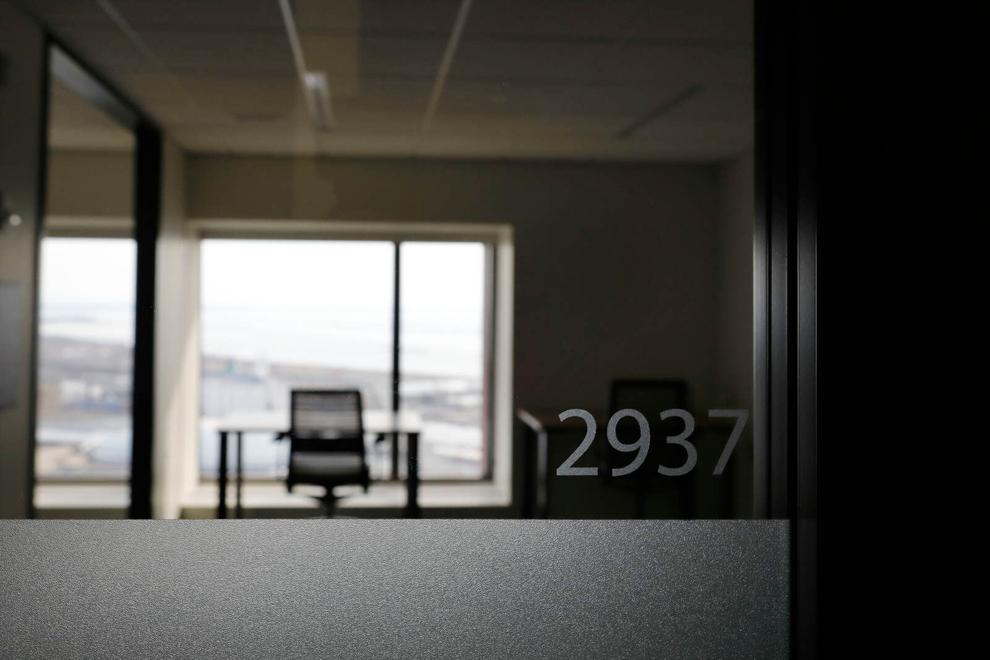 Office for one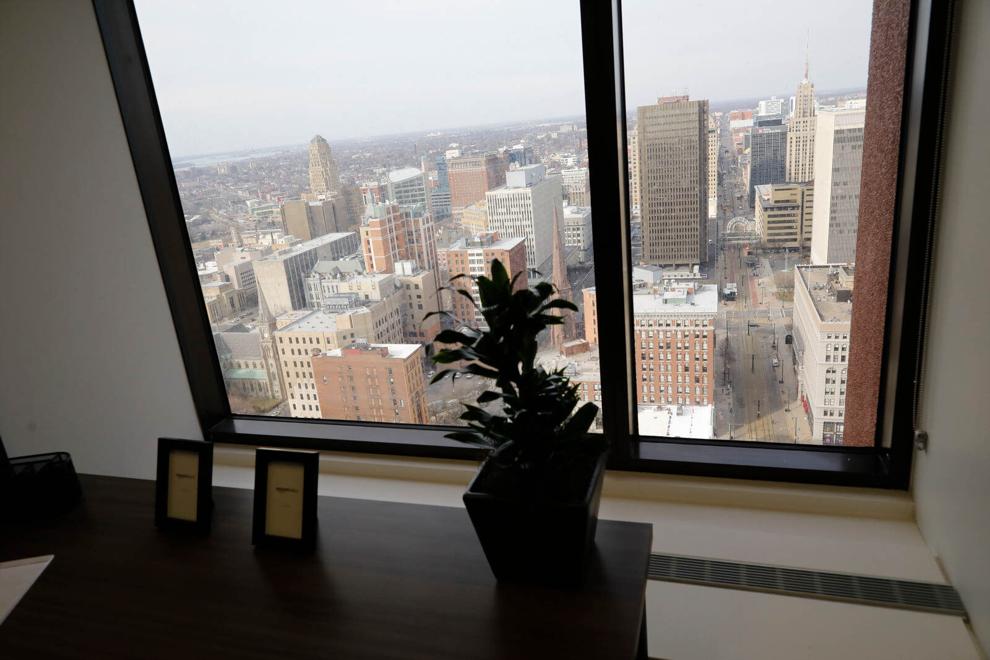 Shared printing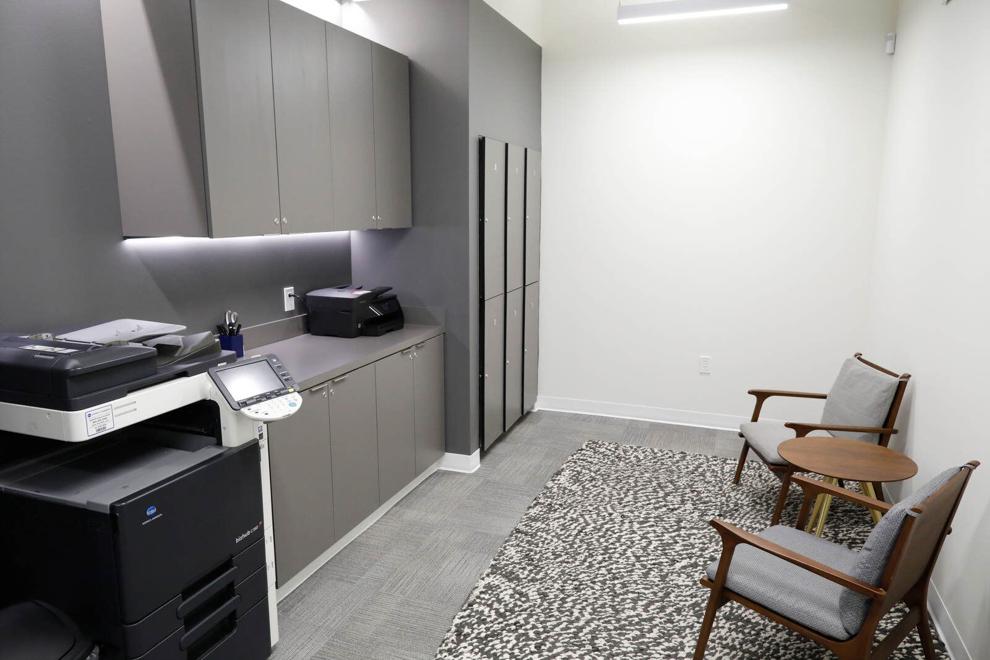 Showing off the space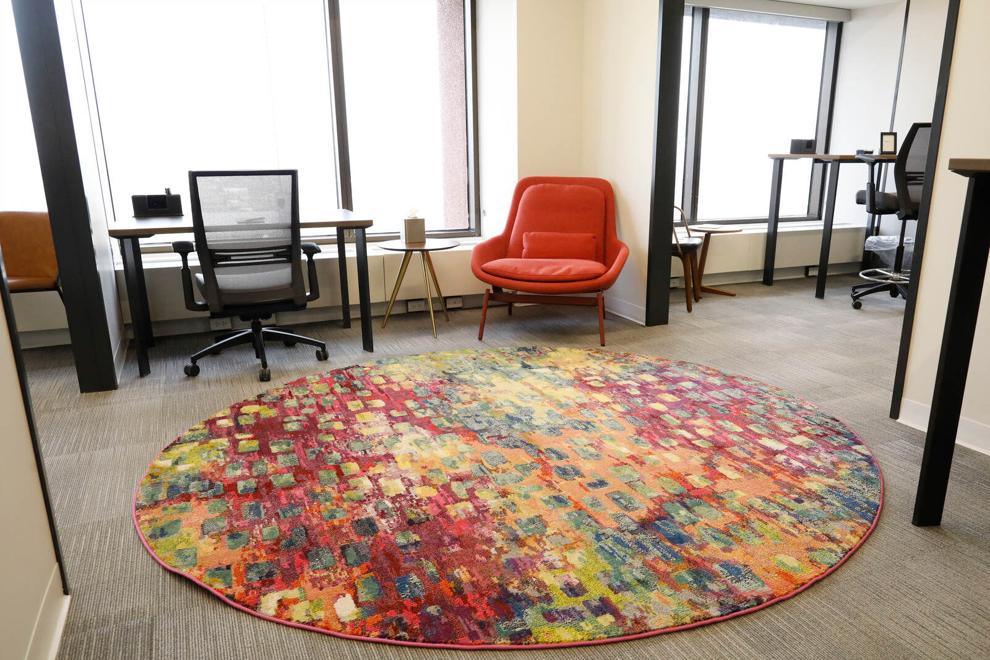 Comfort zone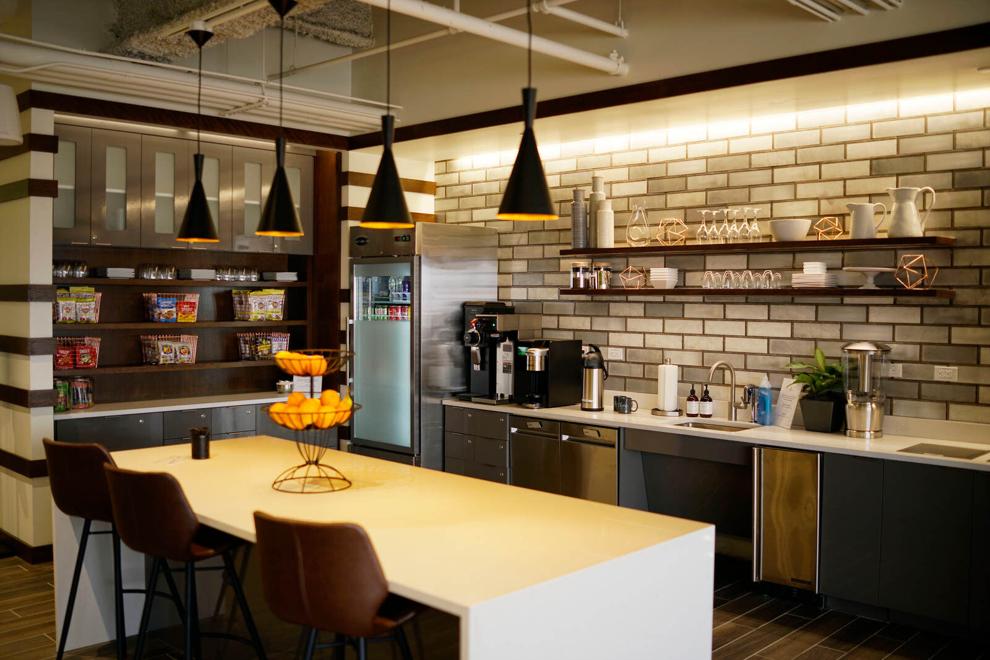 Zoom room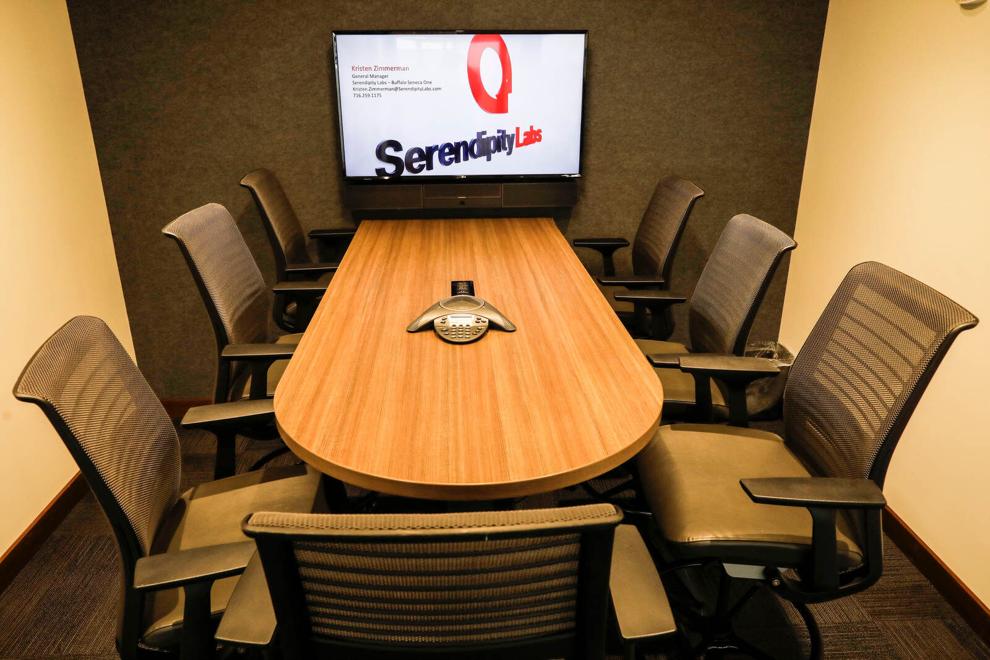 Office for two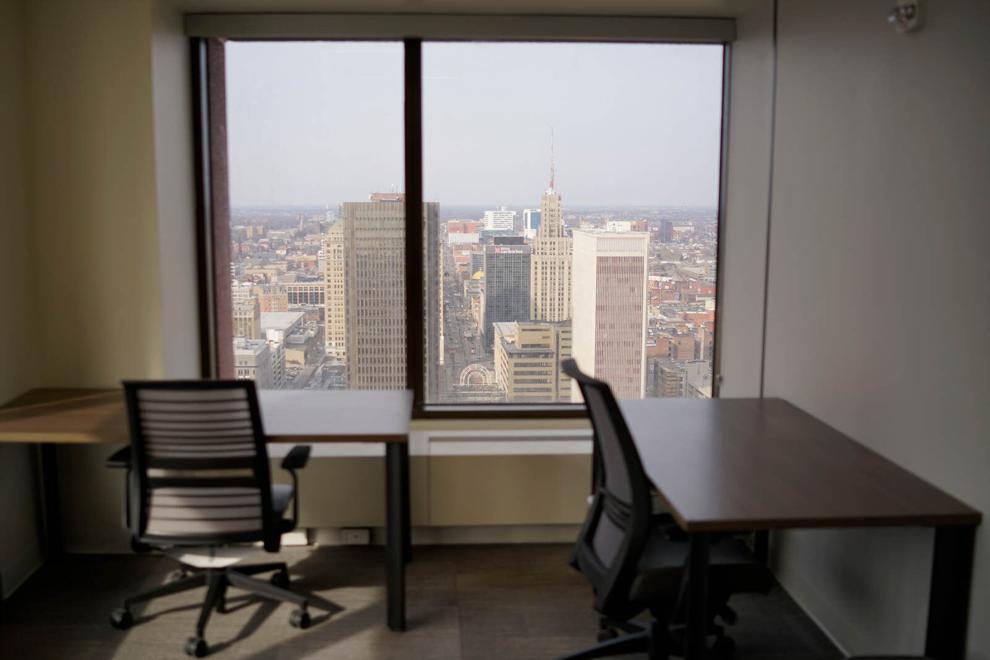 Bright and modern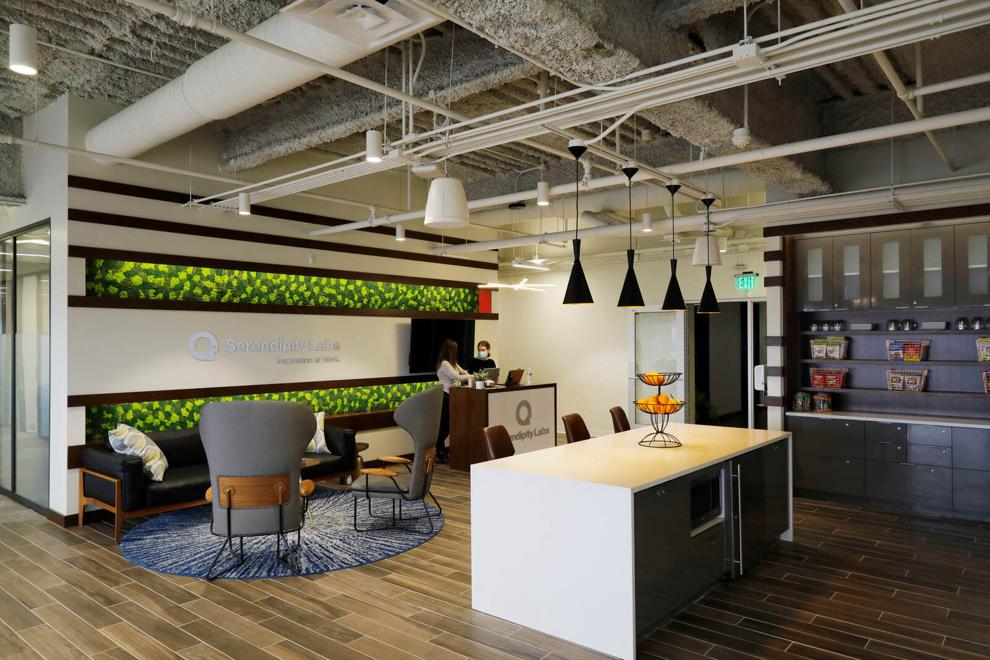 Feel at home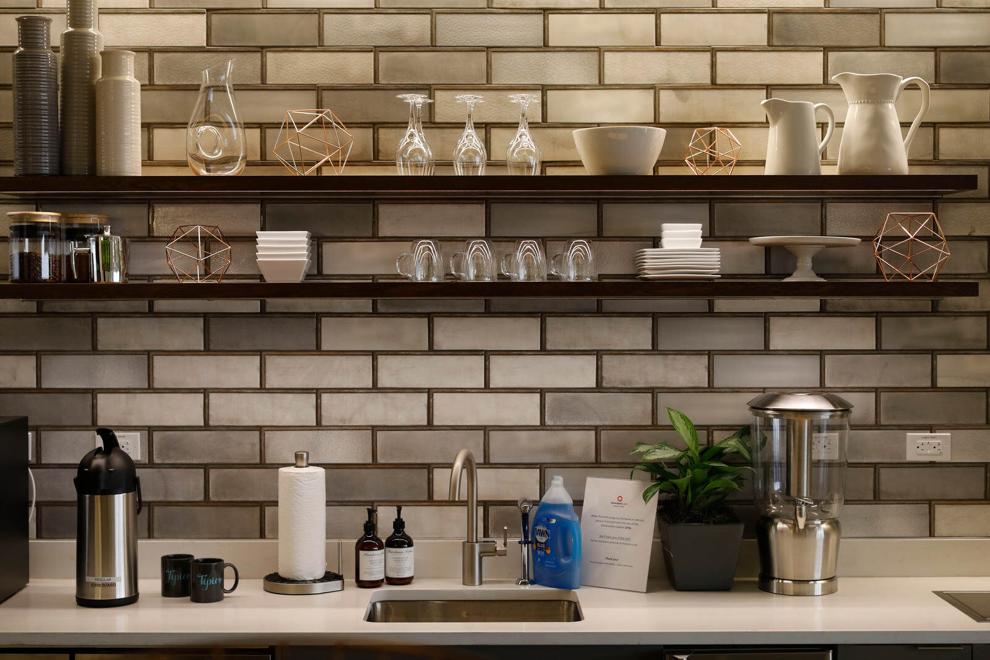 View from the 29th floor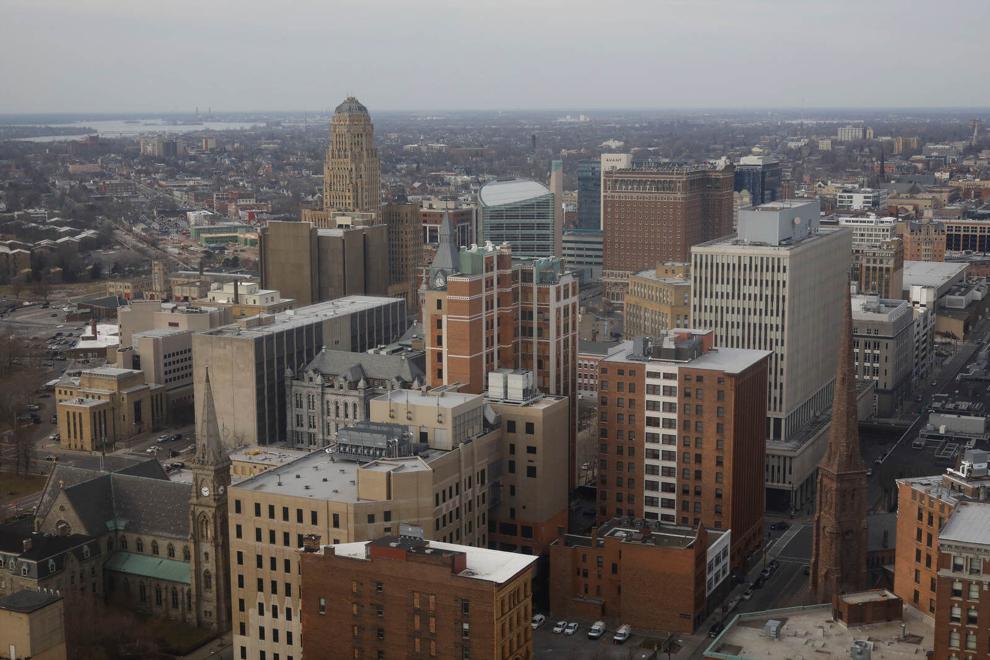 No screensaver needed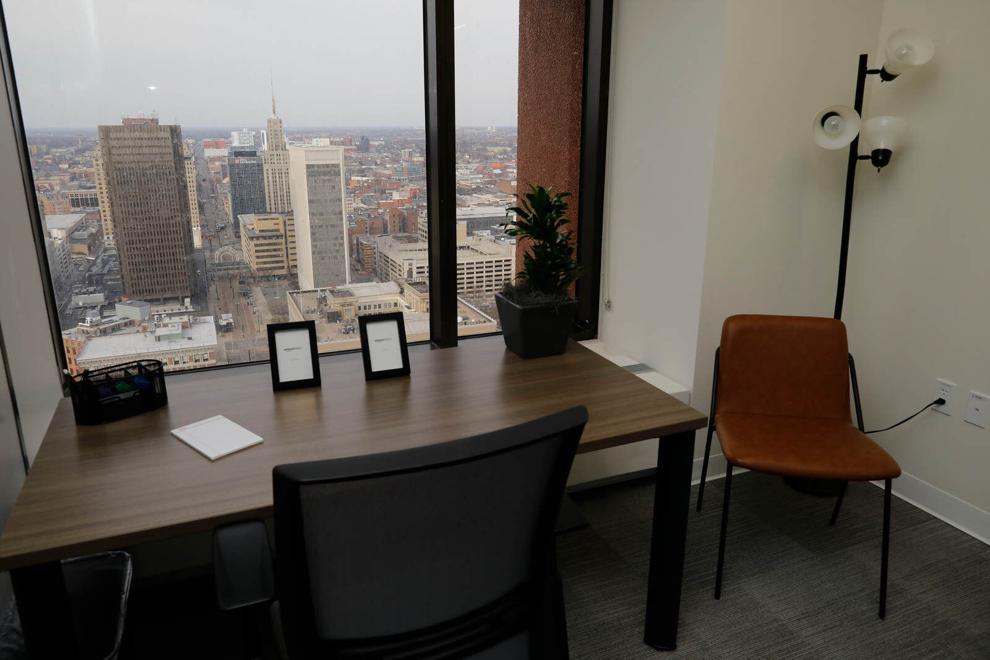 Main Street canyon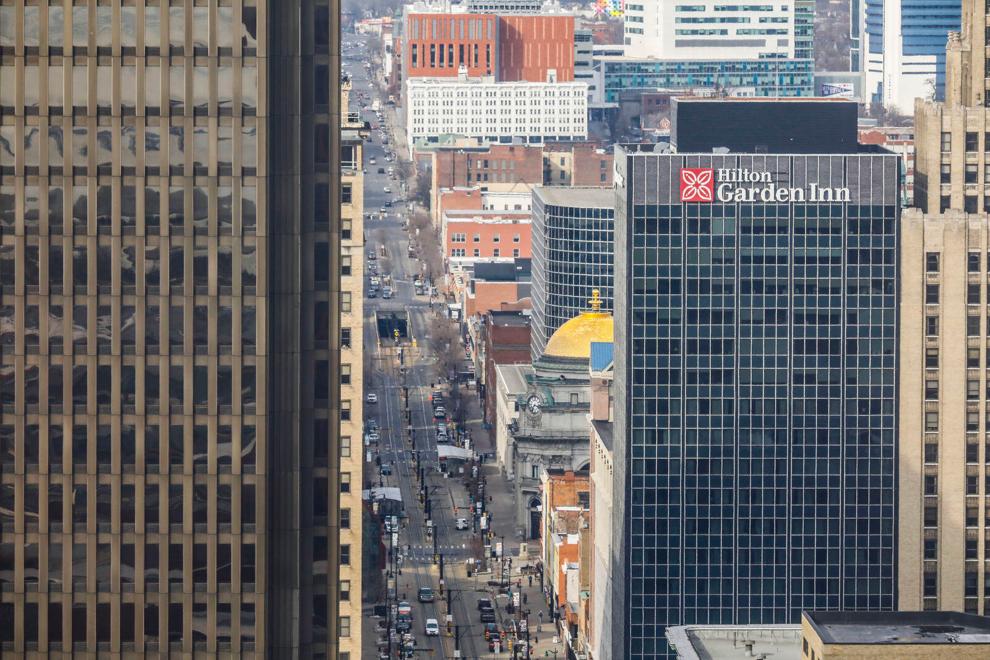 Shared space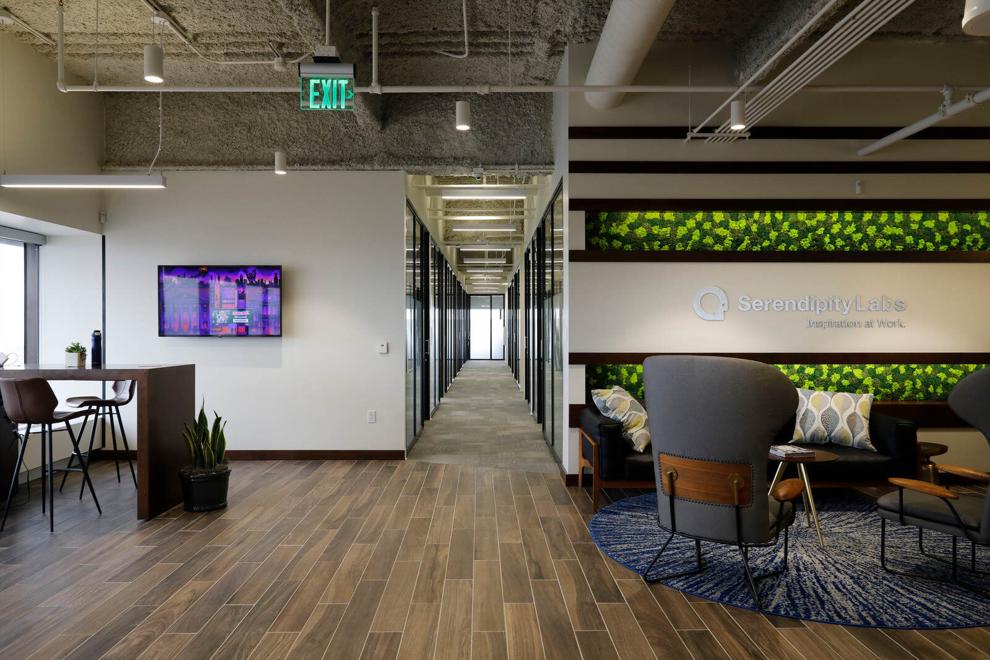 Private office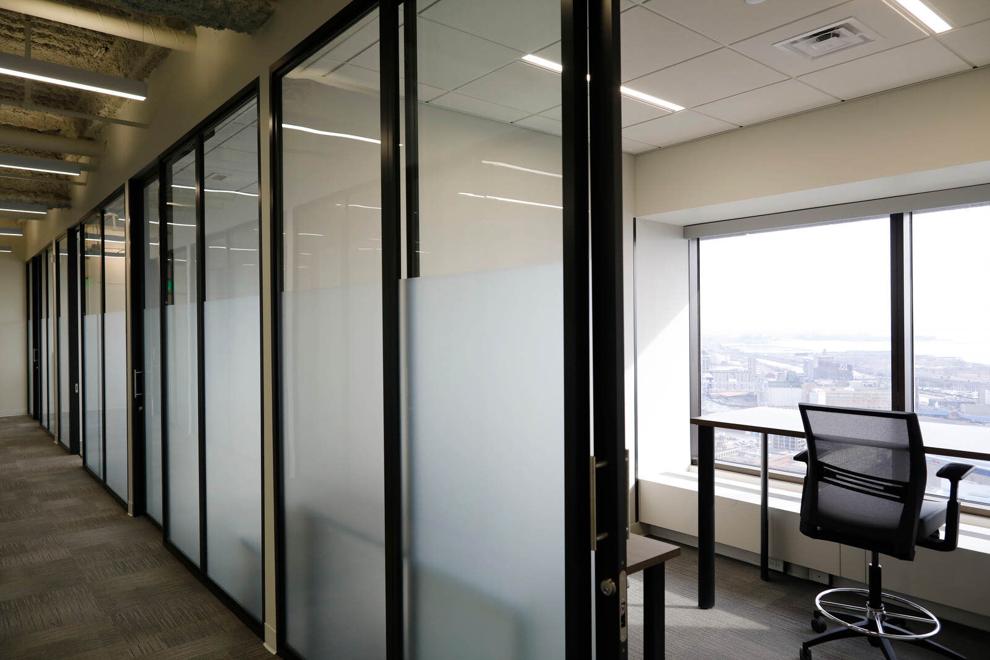 Head in the clouds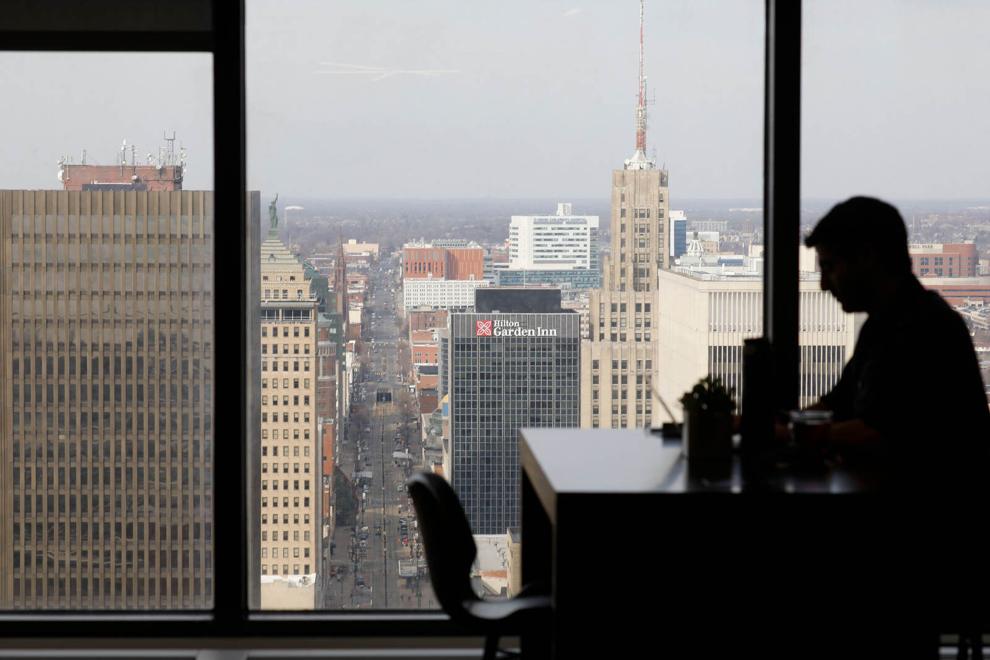 Erie Basin view