The historic former Welch's Building in the heart of Westfield's center has a new buyer – one that's familiar with redeveloping landmark buildings in small communities.
Buffalo-based Savarino Cos. is teaming up with RANT LLC of St. Louis to acquire the four-story building that was once the corporate headquarters for Welch Foods Inc. The grape cooperative company relocated to Concord, Mass., in the 1980s.
The purchase was approved Wednesday by the Town Board, which authorized the $475,000 sale of the 48,000-square-foot building to the developer team's joint-venture company, 2 Portage LLC. The deal is expected to close by yearend.
Samuel Savarino's company and RANT plan to spend $9 million to convert the building into 24 apartments and 10,000 to 12,000 square feet of ground-floor commercial space for "a year-round entertainment venue complemented by other amenities." They're working with CJS Architects on the designs.
The sale and redevelopment of the building would mark a major victory for the town, which sought to preserve the site when it acquired the 14-acre property and mostly vacant building in 2014 for $355,000. Constructed in 1910, and listed on both the National and State Registers of Historic Places, the building was home to Welch's for more than a century but has had only a few tenants recently.
The one- and two-bedroom apartments will range in size from 500 to 1,200 square feet, spread across all four floors and "geared to the lifestyle of young professionals," according to the companies. Savarino said the market-rate rents will be determined by a study of what can be supported in that community.
Savarino said the commercial space "lays out well" for a bar or restaurant, although part of the space is below street level because of a change in elevation. No tenant has been identified yet, he said, but the town's request-for-proposals cited programs offered by the Chautauqua County Industrial Development Agency to help a potential occupant, "so the prospects are good for finding a tenant that will be a good complement to the rest of the building."
"We certainly have ideas on what would work best," Savarino added. Construction is expected to begin next spring, followed by 18 months of work.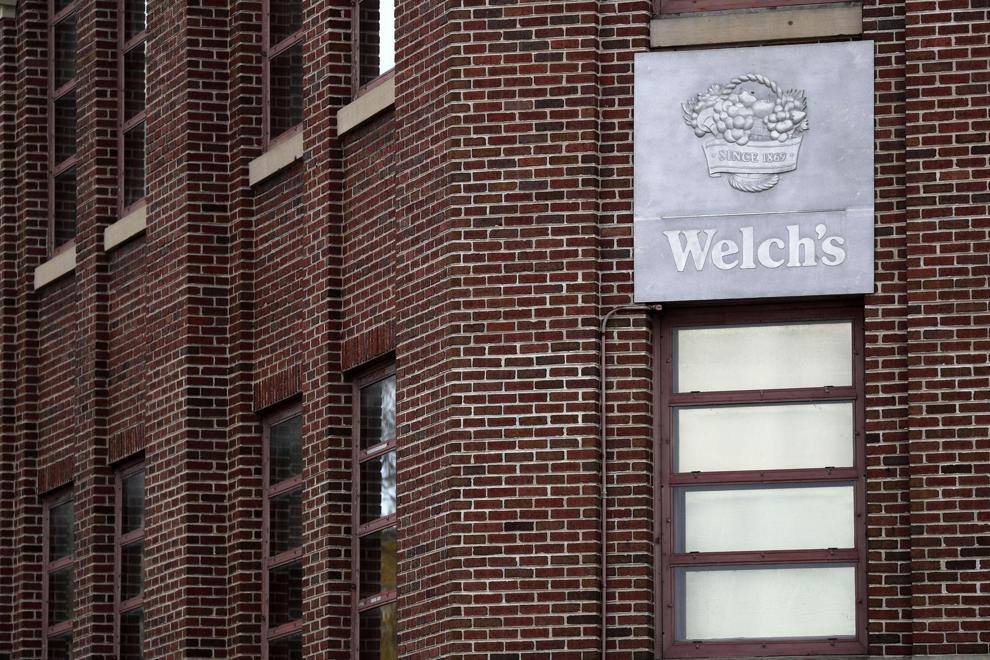 Welch's had still been leasing some space in its namesake building, where it served the National Grape Cooperative Association, but moved out in 2020 when its lease expired. It had acquired the smaller ROR building on East Main Street for $275,000 in July 2019 and also has a manufacturing facility just outside town.
Westfield Town Supervisor Martha Bills said town leaders are "excited about the possibilities the redevelopment of the building represents for our community's future."
"The Town's purchase of the Welch's building and now its sale to the developer team is a win-win all the way around," said Westfield Town Supervisor Martha Bills, noting that it fits with the state's goals of smart growth and smart streets, while preserving downtowns and history. "We are excited about the possibilities the redevelopment of the building represents for our community's future."
After its purchase, the town kept 12 acres of land for public use, including a Little League baseball field and creekfront, and also obtained a $250,000 grant to support construction of a 1.25-mile multi-use trail. It also granted the Village of Westfield an easement over the southern portion of the land to complete a sewer project and relocate a troubled pumping station without the burden of additional costs.
The town started seeking redevelopment bids for the rest of the site in 2018, and approved an agreement in December 2019 to sell the building and 2 acres to Landmark Development Consortium of Buffalo for $350,000. The developer planned to spend $5 million to convert it to ground-floor commercial and retail space, with apartments upstairs. But the Covid-19 pandemic hit just over three months later, and the purchase never closed.
So officials relisted the property for $495,000 through Paula Blanchard of Hanna Commercial Real Estate, and attracted the attention of RANT.
"RANT's partners have spent their careers in the multifamily and historic preservation world. We now bring that experience to 'Main Street' in towns other developers often overlook, especially where the buildings are mostly untouched, to provide a fresh approach to saving these historic structures," said RANT partner Ray Rybak. "When we found the Welch's building, we knew it was right for us."
RANT, in turn, realized they needed local help, and found Savarino, which has its own track record of historic renovations – including the $12.5 million redevelopment of the Manny Hanny Building in downtown Olean, a seven-story historic building that had been vacant since 1994, along with an adjacent two-story former shoe store.
"They're a smaller, boutique firm, but they saw this as the kind of opportunity they excelled in. But they saw in short order that they wanted someone local to partner with," Savarino said. "We have some specific experience. They know that we've taken other buildings in other communities and made successful mixed-use facilities out of such buildings. They must have talked to some people locally."