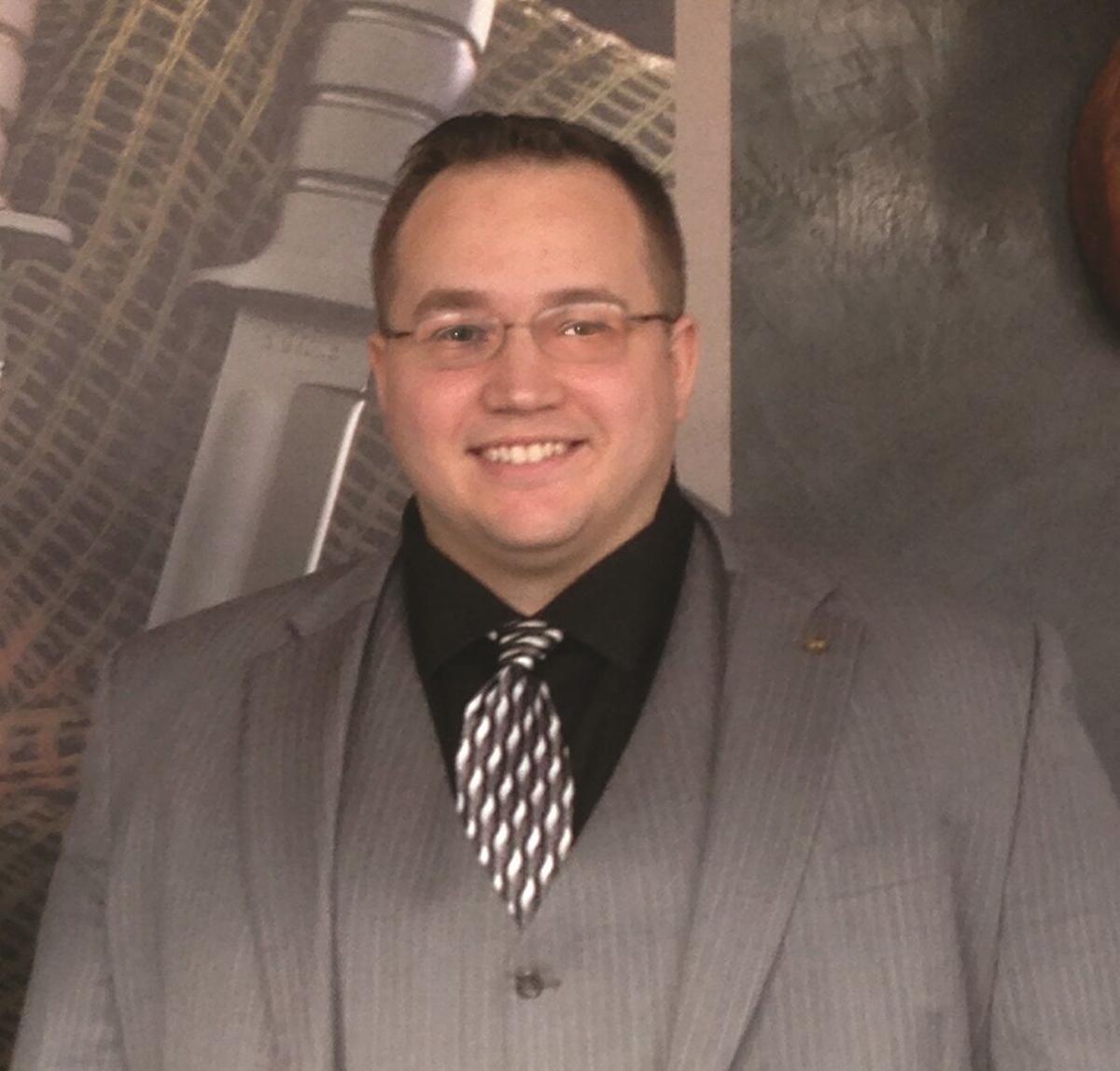 The top executive at Servotronics Inc. has been placed on paid administrative leave as the Elma manufacturer conducts an internal investigation into allegations that Kenneth D. Trbovich sexually harassed employees and used his company expense account to pay for trips with women.
In a lawsuit filed last week in State Supreme Court in Buffalo, an upper-level employee, Deneb Pirrone, alleged that Trbovich forced male employees to visit brothels and strip clubs and "engage" with prostitutes while on business trips paid for by Servotronics and its subsidiaries. Pirrone also alleged that Trbovich sexually harassed female contractors. Pirrone's lawsuit also alleged that Trbovich forced Pirrone to attend a pagan "bonding ceremony" between Trbovich and a woman during a business trip to Ohio to evaluate a potential acquisition. Pirrone alleged that, after the ceremony, he was tasked with "standing guard" outside Trbovich's tent while he engaged in sexual activity with the woman.
Servotronics has appointed the company's No. 2 executive, James Takacs, to take over Trbovich's duties as president and chief operating officer during Trbovich's administrative leave, according to a filing with the Securities and Exchange Commission.
One of the company's investors, Montana Advisors, on Wednesday wrote to Servotronics' directors demanding that the company be put up for sale.
Pirrone's lawsuit also includes accusations that Trbovich attempted to manipulate the price of Servotronics' stock in an attempt to keep it low so that it would be "easier for the company to buy it back."
And it alleged that Trbovich directed that Servotronics make payments to fund "lavish travel and entertainment" that served no business purpose, while funneling payments to others, including the woman in the "bonding ceremony," that "served no legitimate business purpose."
Servotronics makes motion control equipment and cutlery. It had nearly $50 million in sales last year and more than 300 employees.
Pirrone is seeking at least $5 million in damages from Servotronics, its directors and Trbovich.
"Trbovich has engaged in a pervasive pattern of severely offensive and relentless sexual harassment of male employees like Pirrone, among other unlawful discriminatory and retaliatory conduct," the lawsuit said.
"These sworn allegations are disturbing at best," said James O'Connor, an attorney representing Pirrone. "It's time someone was held accountable."
Robert Boreanaz, an attorney representing Trbovich, said "the stories contained in the Pirrone complaint are ridiculously false and spurious."
Boreanaz said he plans to explore a motion to have the lawsuit dismissed.
"Servotronics and its shareholders are lucky to have Ken as its CEO," he said. "There is no one more knowledgeable, skilled or tenacious in this industry."
One Servotronics investor, however, took a different view on Wednesday.
"As a significant stockholder of Servotronics Inc., we are beyond troubled by the recent lawsuit," wrote Kunal Mehta, the president of Montana Advisors, an investment firm based in the British Virgin Islands, in his letter to the board.
"Montana has come to the conclusion that existing management can no longer be trusted to run our Company. In addition, we also believe the Board can no longer be trusted to provide oversight that is in the best interest of shareholders," Mehta wrote. "It is clear that Servotronics is not run in the best interest of shareholders, and rather it is run as a private Company for the benefit of one person, Mr. Kenneth Trbovich."
The allegations are the latest in a series of family disputes and allegations of misconduct that have swirled around the Trbovich family during the past decade.
Trbovich's brother, Nicholas, was ousted in 2012 from his post as the No. 2 executive at the Elma company founded by his father, Nicholas D. Trbovich Sr. In a feud that split the Trbovich family, the company appointed Kenneth Trbovich to the president's position once held by his older brother and also named him CEO of its Ontario Knife Co. cutlery business.
An arbitrator two years later ruled that Nicholas Trbovich's dismissal was "a sham" and "not justifiable." He awarded Nicholas Trbovich a $5.4 million settlement.
The family feud lingered into 2017 when, following the death of Nicholas D. Trbovich Sr., Nicholas Jr.'s name was left out of the survivors in his father's obituary and he was unable to attend calling hours at the funeral home, despite two court orders allowing it. He attended the funeral the following day without incident.
Pirrone, who is a shareholder and remains an employee of Servotronics, was hired as director of global sales and marketing for the company's cutlery business in 2012. Pirrone alleges that he was reassigned and demoted because of his persistent complaints. Pirrone's brother, Rigel, served on Servotronics' board of directors, but was not reappointed after raising questions about how Servotronics was being run, the lawsuit contends.