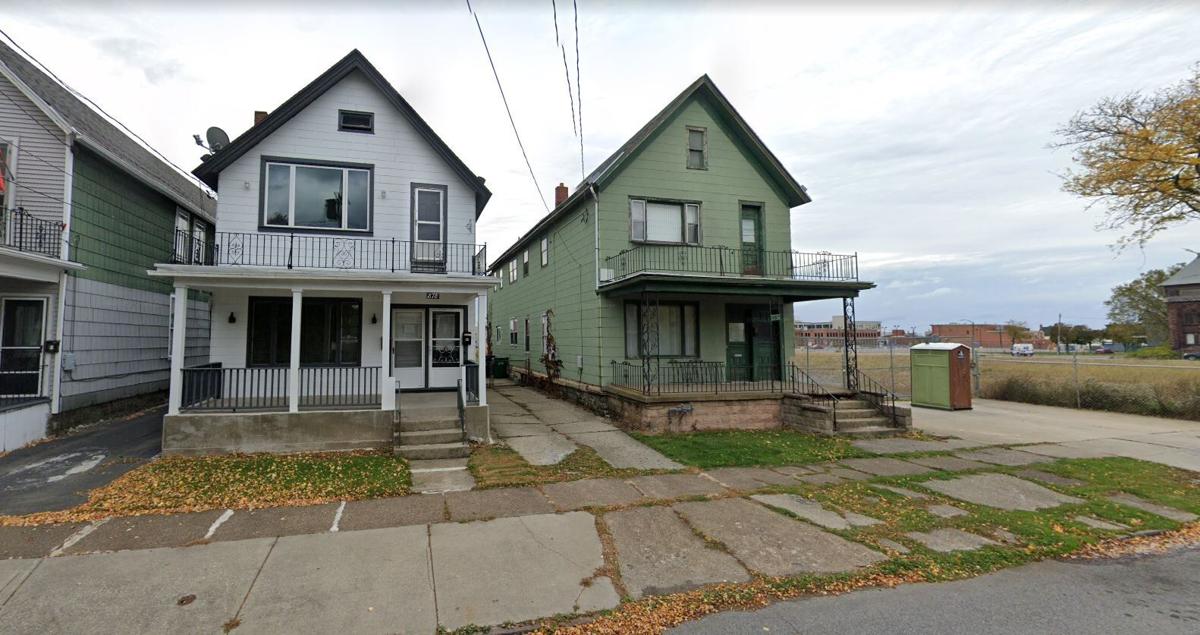 Rich Products Corp. wants to tear down three West Side doubles that it owns on West and Gelston streets that have deteriorated beyond repair and it considers to be safety hazards.
The Buffalo-based nondairy products company headquartered on Niagara Street has been investing in its neighborhood for years, buying properties for its future growth needs as well as to gain some control over the fate of the area around it.
It previously acquired doubles at 878 and 882 West, as well as a long property with multiple structures at 1215 Niagara St., which extends to Gelston on the other side.
Now it wants to tear all three down, if the Buffalo Preservation Board agrees.
"All three properties ... had varying degrees of inhabitability and were deemed structurally unsafe," said spokesman Kevin Aman.
Aman said company officials "spent some good time over the last year, assessing those properties, always with an eye on how to retain housing when possible."
That's what it did with the front structure at 1215 Niagara, which is now rented to Stitch Buffalo.
But the house and garage on the eastern end of the Niagara parcel, at Gelston, has been vacant since 2013, and suffers from a range of safety and security problems, according to a letter to the Preservation Board from Rich Corporate Facilities Manager Scott Petersen.
The house is settling significantly on the north side, causing the foundation to crumble. There's also flexing and cracking in sanitary sewer pipes, plaster pulling away from the wall and ceiling, and damage to the front entry and porch. The floor is pitched by up to 6 inches in several areas, Petersen noted. The electrical system also is not compliant with code.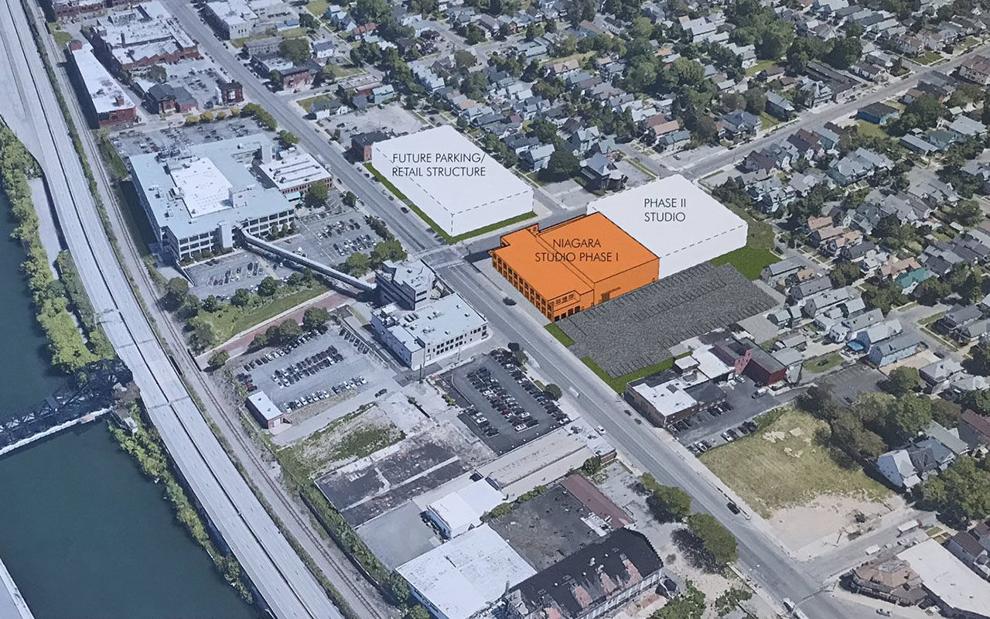 The two other houses on West, dating to 1890 and 1845, respectively, are adjacent to the much larger property at 1155 Niagara, which is slated to become a film production studio for Great Point Media. Aman said they will be incorporated into that project. The company has no plans for the Gelston space.
Also, Frank Chinnici's Legacy Development wants to demolish the rear addition to the building at 328 N. Oak St., where the roof already partially collapsed, as windstorms tore off the roof membrane.
That's left some of the flooring exposed to the weather, resulting in "major water damage," according to a letter to the Preservation Board from Legacy Designer Chelsea Galley.
The building is part of a cluster of five properties at Oak and Genesee streets in downtown Buffalo that Legacy acquired last year from Bruce Adler of Rockland County, who had been criticized for years as a negligent landlord.
One of his other properties, a three-story Italianate structure at 435 Ellicott St., had previously suffered a chimney collapse and roof damage that led the city to order an emergency demolition.
Legacy bought the portfolio with hopes of preserving the other buildings and creating a "gateway" to downtown for drivers coming off the Kensington Expressway.
Legacy plans to renovate and revive the remaining structures, while erecting a much taller mixed-use building behind them of as much as 12 stories in height.