The end of social distancing requirements means they can fill customer tables wall-to-wall once more, and newly vaccinated customers are clamoring for seats.
But restaurant owners are facing new challenges. Staff is shorthanded and burned out. Prices have increased across the board. And there is an awful lot of lost time to make up for.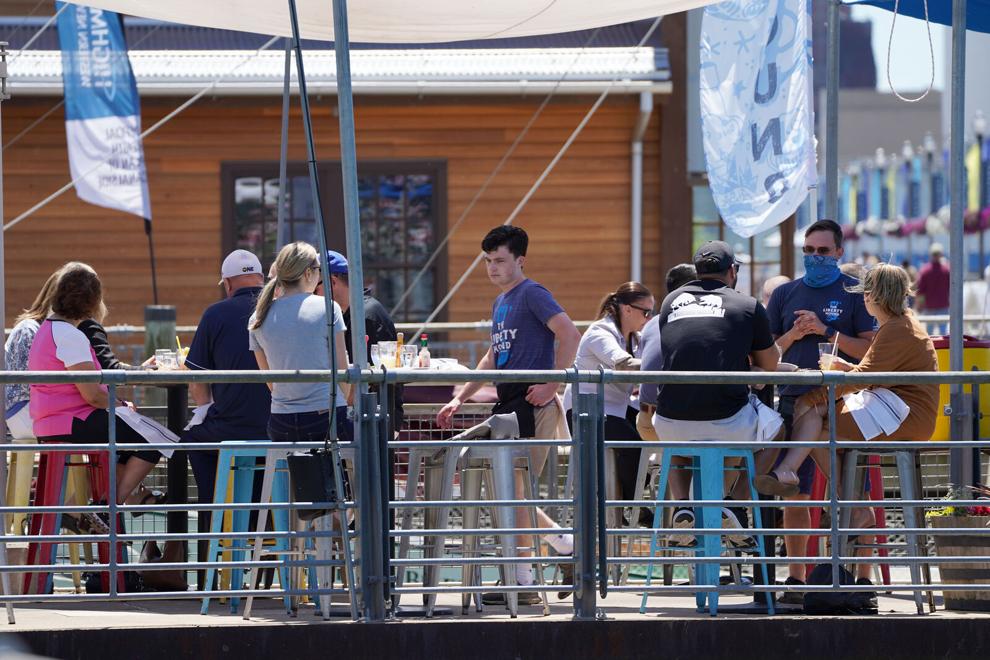 Waxlight Bar a' Vin on Chandler Street has been "busy for a month straight," according to co-owner Edward Forster.
"People are out. They're jovial," he said. "They've been doing what's been asked of them for a year and a half and they're excited to be out and celebrating."
Owned by five longtime restaurant workers who cook, tend bar and wait tables, Waxlight is able to run smoothly without a lot of staff, Forster said.
"We've all done at least 20-some-odd years now, so we're able to function at capacity as if there are a lot more hands than we actually have present," Forster said.
They have also been able to add necessary staff by compensating well, keeping a nice work environment and "treating people like human beings," he said.
Opening the patio for summer doubles the restaurant's capacity and, since the restaurant is hitting its financials, it has decided to keep tables spaced at least 6 feet apart inside. That will keep the pace manageable, but also help patrons readjust. 
"It's about people being comfortable. We're trying to give everyone plenty of space," he said. "It's a lot more elegant when you're not sitting in someone's lap listening to their conversation."
Besides, if they want to mingle, they're allowed to do it at the bar again – and without being legally obligated to buy food.
Some challenges run deep, as society comes back together after a prolonged, traumatic event. A newly energized public will be served by fatigued staff and owners who have been through a lot. That's part of the reason Waxlight will remain closed three days per week.
"I think the challenges for us will be mostly emotional. We think it's important to step away, enjoy the sun, take care of each other, laugh, not get stretched past our energy levels," Forster said.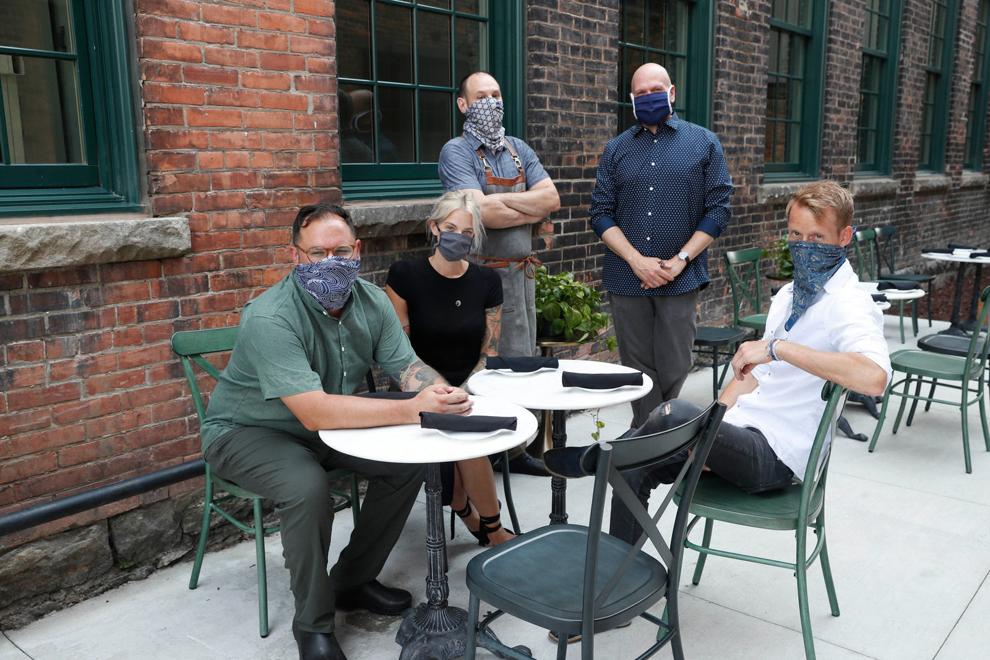 He knows there is a certain type of customer who "wants to be in a bad mood and take that energy out to dinner with them." Those people may have an easier time finding things to complain about while restaurants readjust, he said.
"My advice would be: Prepare to have a good time and really enjoy being who you're with," he said.
On weekends, Public Espresso and Coffee is busier now than it was before the pandemic. It is hiring staff "at breakneck speed" to keep up with it all, said co-owner James Rayburn.
"Weekdays downtown are hit or miss because not every office is back, but I would say every week it's up 10%," he said.
Having the Blue Jays in town has been a boost, too. Staff and players, now allowed out of their bubble, stop in often for coffee and meals.
As Public builds its staff back up, it is trying to manage expectations on wait times. It used to pride itself on serving customers in 15 minutes or less. Now, during prime lunch hours, there might be a 20-minute wait at the register to order, and a 25-minute wait for food.
"Given what we're coming out of, people are fully understanding of what's going on. Everybody reads the news," Rayburn said.
The eatery is also dealing with higher prices and, with everyone ramping up business at the same time, out-of-stocks.
Clamshell to-go containers, for example, have been hard to come by, and have more than doubled in price. Instead of $30 for 200 pieces, they cost $65. Once supply and demand get back into balance, though, Rayburn is confident prices will come back down.
There is also mask confusion. State rules say vaccinated individuals can forgo face coverings, while unvaccinated people should continue wearing them. Though Rayburn is vaccinated, he wears a mask out of courtesy.
"At some point, people are going to wonder whether I'm wearing a mask because I'm not vaccinated. We're all navigating how we feel about all that," he said.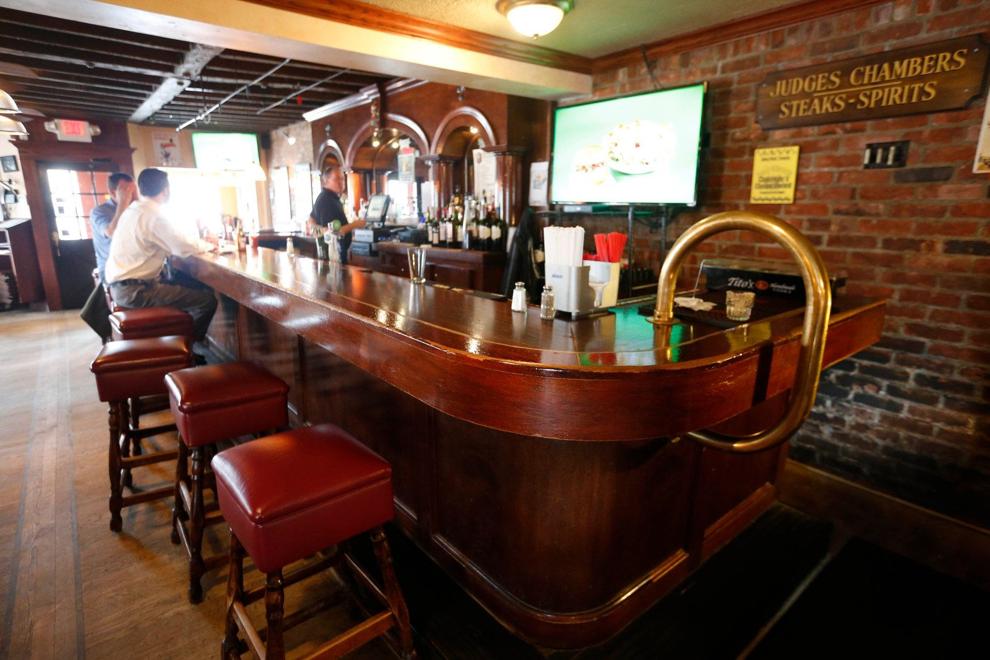 The state's latest rule changes allow restaurants to end health screening, contact tracing and special cleaning; and continues letting vaccinated people go mask-free. They also allow restaurants to return to 100% capacity with no social distancing requirements.
But the increased capacity is both a blessing and a curse. Restaurants are thrilled to welcome customers back but many are struggling to keep up with the increased volume – often because they're understaffed or starting from scratch with a stable of all-new workers.
Each time the state eased capacity restrictions in restaurants, it did not affect the Glen Park Tavern in Williamsville. The tiny restaurant didn't have enough room to seat more than 50 people while still maintaining 6 feet between tables.
But now that owner Ellie Grenauer is able to get back to full capacity, she's not sure she can handle it all.
"I have to watch how we seat tables now," she said. "We may have to limit outdoor seating."
Seating roughly 100 people and serving them well may not be possible with the limited amount of staff she has. She's hoping a sign posted just inside the door will help customers be patient.
"Short staffed – it's the new pandemic," it reads. "Please be kind to our staff."