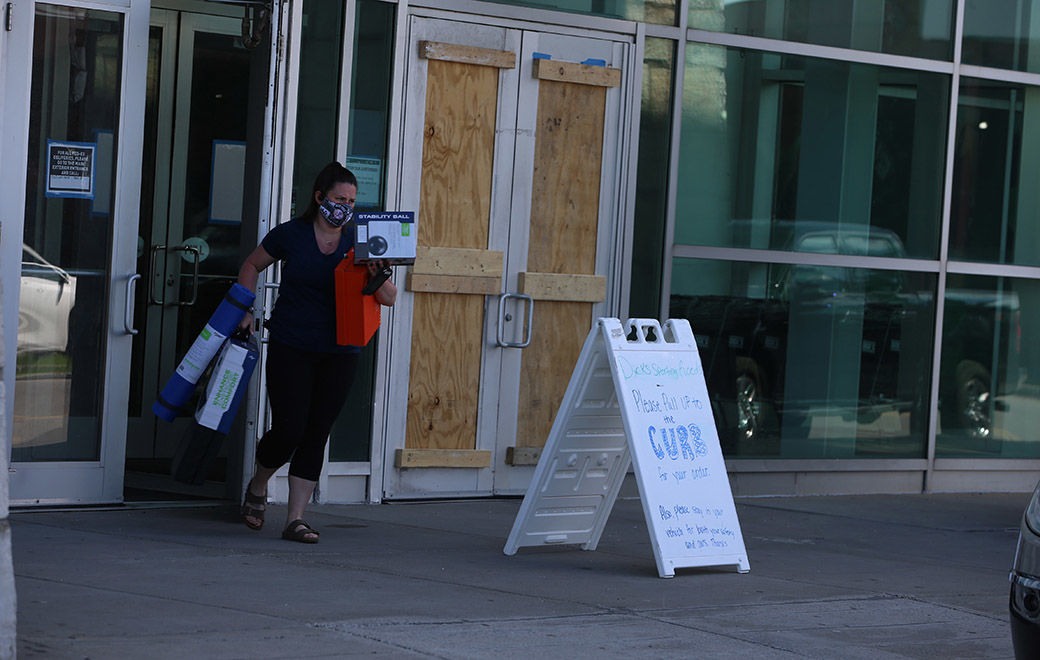 If you're waiting for phase four in order to hit the mall, the gym or a movie theater, you will have to wait longer. How much longer? No one seems to know.
Western New York is on track with its health benchmarks to enter phase four on July 1. But that phase will not include the reopening of indoor shopping malls, movie theaters or fitness centers, according to a report out of Albany in the Times Union Tuesday.
The report cites New York Budget Director Robert Mujica informing local leaders of the governor's decision on a conference call Tuesday afternoon.
"There are some things that don't fit neatly into a phase that are going to require further study and we're going through that right now," Rich Azzopardi, senior adviser to the governor, said in an email. "We're not going to be like other states that are inviting a second wave."
Empire State Development similarly did not confirm or deny the report, but pointed to the phase four reopening guidelines, which govern arts, entertainment, recreation and higher education. The guidelines do not mention malls, gyms or movie theaters.
Malls had hoped to open in phase two with other nonessential retailers and, when that phase passed without them, hoped to join restaurants in reopening during phase three.
According to Gov. Andrew M. Cuomo's office, malls' enclosed common areas encourage crowds to congregate, making it easier to spread coronavirus. The atmosphere also encourages people to linger and window shop, rather than make purchases and leave, which also increases risk, the governor's office said. Malls with exterior entrances have been allowed to remain open.
Walden Galleria owner Pyramid Management Group has been especially active petitioning the state to allow malls to reopen, and said that excluding malls was unfair to the businesses inside.
"Their livelihoods are dependent on being able to reopen immediately," said Aiden McGuire, a spokesperson for Pyramid Management Group.
Pyramid took another swing when phase three left its interior restaurants behind.
"Nearly 30 food and beverage businesses at Walden Galleria, representing more than 500 employees at the center, are demanding fairness and quick action from New York State in allowing them to re-open immediately alongside all restaurants as part of the Phase Three re-opening," Pyramid said in a news release.
Fitness Center owners and gymgoers alike have been frustrated with gyms being left out of the reopening timeline, as well. They have written letters, signed petitions and even staged protests. During phase one in May, Orchard Park cross-training facility Athletes Unleashed flouted the laws and reopened for classes before being shut down by the police and building inspector.
In an investor call earlier this month, AMC Theatres' parent company CEO Adam Aron said there is "substantial doubt" that AMC can continue its operations for an extended period. Box office receipts are expected to drop by more than 50% this year compared to 2019.
Concerned about COVID-19?
Sign up now to get the most recent coronavirus headlines and other important local and national news sent to your email inbox daily.