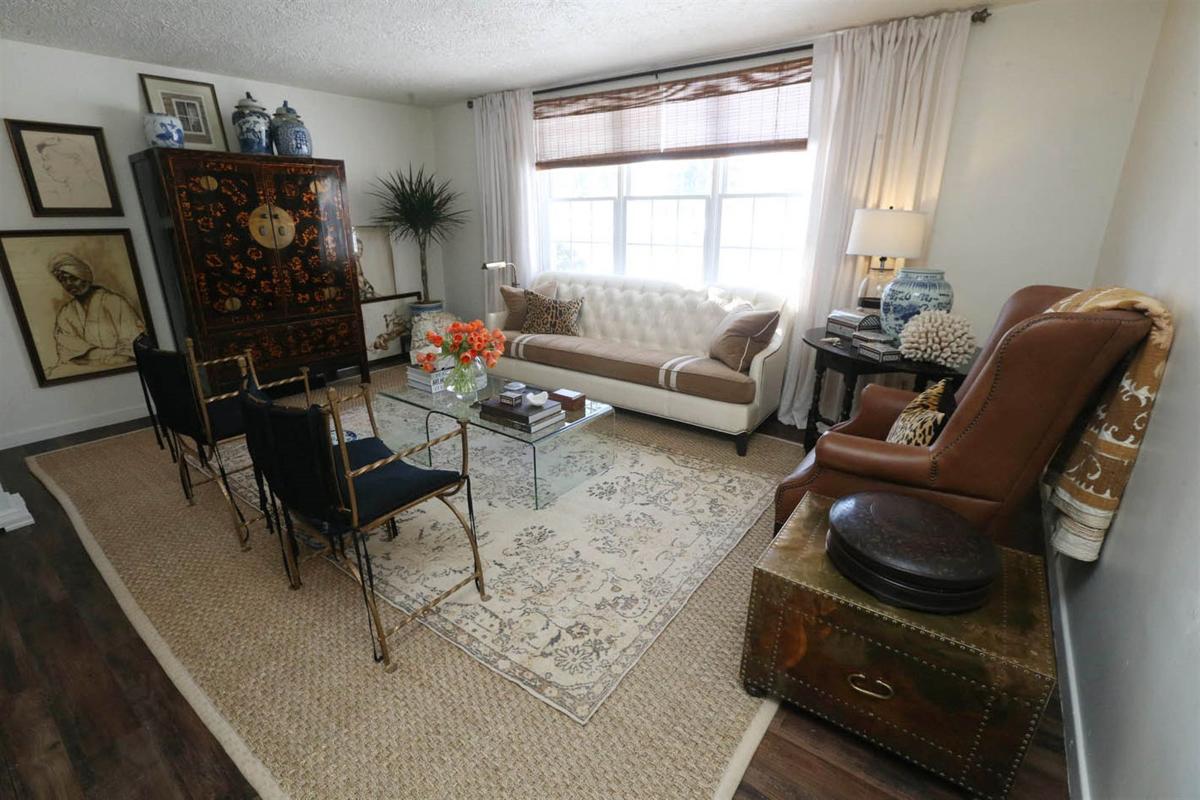 Just how much will Buffalonians pay for an apartment?
As the wave of renovations and building conversions continues, that's the big question confronting developers and landlords.
Almost every week, seemingly, a new project is proposed to either turn an aging facility into new residences or to build anew. Some are small, with only a handful of new apartments, but many have dozens or even a couple of hundred in one building.
More than 2,000 new apartments have or will come online in Buffalo. That doesn't include some of the newest announcements, nor the suburbs or the outer neighborhoods of the city. Nor does it factor in all the older, existing units throughout the city and suburbs. For the most part, developers say, demand is strong. The new units are being snapped up at rent prices that can come close to, or even exceed, $2,000 a month.
"They're being filled," said William Paladino, CEO of Ellicott Development Co., which has been active in both renovations and new construction. "I think the supply is meeting the current demand."
According to data from national research firm Reis Inc., just 4.4 percent of Buffalo-area apartments were empty in the fourth quarter of last year.
Many of these newer renters are professionals who moved here from larger markets out of town, or they're corporate contract employees working in Buffalo for up to a year. But there are also plenty of successful locals in good-paying jobs. "You're seeing people, especially the younger generation, start to make some decent money," Paladino said. "They don't want a house. They want to move around."
These new apartments are touted as luxury residences, with high-end finishes like granite countertops, stainless-steel appliances and other designer touches, not to mention the historic elements or loft features. It's the apartment version of the upscale new patio and single-family homes being constructed in Amherst, Clarence, Lancaster, Orchard Park and Hamburg, among other towns.
The larger buildings often offer other amenities, from indoor covered parking, rooftop patios and balconies, to fitness centers, tenant and bicycle storage, community spaces and even restaurants or shops.
That's what today's renters want, and even expect. "People are more inclined to look at the amenities you can provide for the rent you're charging," Paladino said. "The newness of all the apartments and the varieties, it gives people the ability to be a little choosier and differentiate."
There's another side to it, though. With all those enhancements – and the cost of construction and renovation – come higher prices in the form of rents that now almost always exceed $1,000 a month, even for smaller apartments. In fact, many units – especially two- and three-bedroom apartments – now cost well over $1,500 or even $2,000 a month. Some have even topped $2,500 at the very top of the scale, where Ellicott, Ciminelli Real Estate Corp., and a few other developers are playing.
To be sure, that's pretty typical for most apartments in larger cities, especially on the coasts. According to national research firm Apartment List Inc., the median rent for a two-bedroom apartment in San Francisco is $3,010 per month, the highest in the country. Nearby San Jose and Oakland are $2,530 and $2,140, respectively. Seattle is $1,640.
Across the country, the median two-bedroom rent in New York City is $2,470 per month, while Boston is $2,050, Washington, D.C. is $1,520 and Miami is $1,350, according to Apartment List. Finally, the national average for the median rent of a two-bedroom apartments is $1,170.
But such rates were almost unheard of in Buffalo, until now. Indeed, Buffalo's median two-bedroom rent is still just $900, based on Apartment List's study, while a one-bedroom goes for $740. Reis cites an average of $844.
Of course, the median rates in such studies factor in all of the significantly older apartment stock that rent for much less than the new units. But there's little doubt that prices are rising in Western New York.
According to Apartment List, rents are up 4.2 percent in Buffalo over the past year, compared to 3.8 percent nationwide and 1.8 percent statewide. They've steadily increased every month since last June. Data from Reis shows a 3.5 percent increase.
The question is whether this will last, and for how long?
"I think we are hitting the ceiling," said Rocco Termini, a developer who has transformed multiple buildings in downtown and North Buffalo into new apartments. "It's common sense. Salaries have not risen as fast as rents, so when that happens, there's going to be a problem."
He said the highest rent in any of his buildings is $1,350 per month for a two-bedroom.
"That's reasonable, given what rents are today. I'm not in that range where it's a big number, a crazy number. I don't think there's a big market in this area, given the salaries and the median income to rent a lot of those at that range."
Paladino agrees, and suggested more attention be paid to apartments in the $600 to $1,300 range. "We could use more newer apartments at a lower price point," he said.