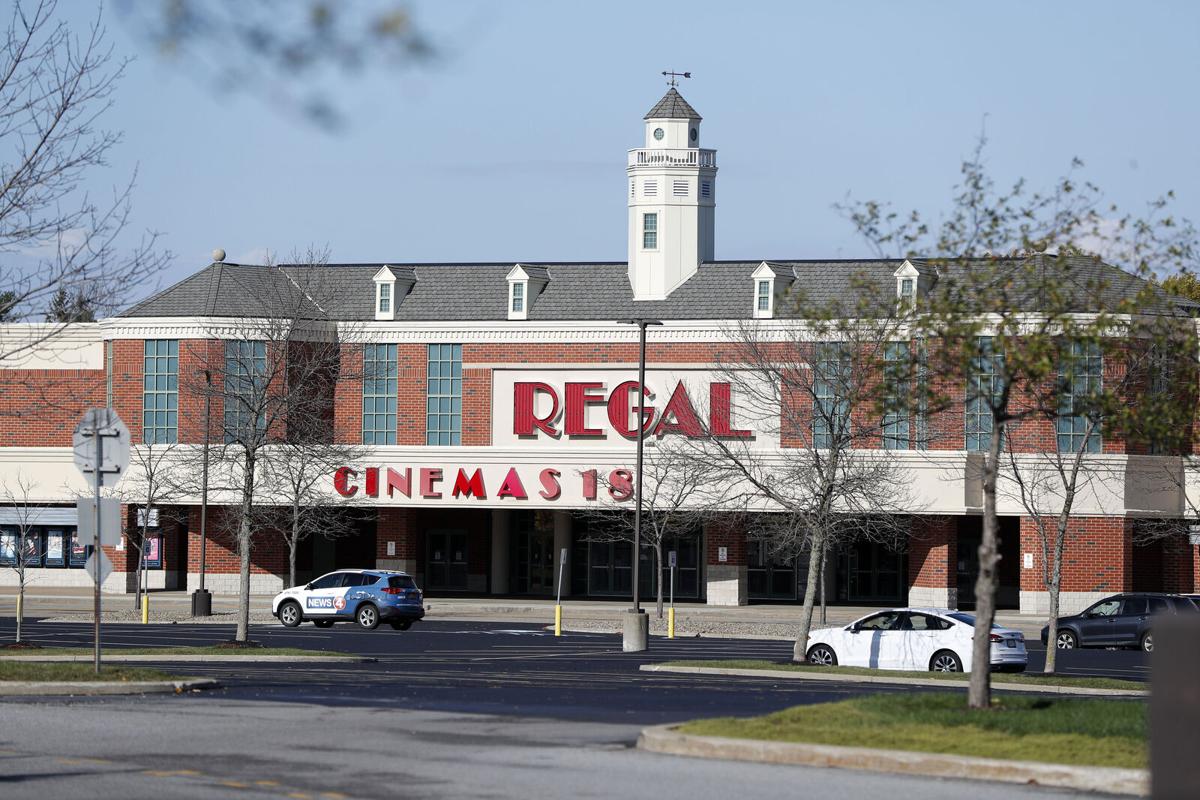 The woes and failures of retail malls and shopping centers  are well-documented and growing worse. But don't tell that to Gerald Buchheit.
The owner of the Quaker Crossing plaza in Orchard Park not only says his complex is nearly full and doing well, but he's planning to add a large building with even more national chain stores to the mix.
Buchheit is proposing to construct a 31,000-square-foot building at the edge of the Regal Cinemas parking area at Quaker Crossing.
Buchheit would not reveal any potential occupants of the proposed multitenant building.
"I'm talking to a few and they're telling me to go forward with it, and as soon as I get the leases signed, I'll reveal them," he said.
The tenants would be from national chain stores, not restaurants or local businesses. He also has a closed former Northwest Bank branch in the front of the plaza, where he is preparing to select one of two potential options – neither one a bank – to sign a new lease.
"A number of people want to be in Quaker Crossing, and we don't have the space," he said. "We're mostly full. We have a couple of spots open at Quaker East, but we're booked up right now."
Buchheit acknowledged that the success of Quaker Crossing runs counter to the industry trends, but said many of his store tenants are among the top locations in their chains.
"We're getting a lot of attention there. Everybody's doing very, very well," he said. "We have top-name tenants there and we do a good job of keeping Quaker Crossing well-maintained."
The opportunity to expand stems from Regal Cinemas reconfiguring its theaters, adding wider and more comfortable seats, but reducing seating capacity – and the demand for parking – in its wake, said Orchard Park Planning Board chairman Harold T. Fabinsky.
That freed up Buchheit to use part of the Regal parking area for the one-story building.
The Planning Board last week backed the preliminary concept, allowing Buchheit to bring a more detailed plan for formal approval later. He hopes to start construction on the $4 million project in the fall, with completion by spring 2022.
Also in Orchard Park, convenience store chain Speedway received site plan approval from the board for a planned new store and gas station at the southwest corner of Southwestern Boulevard and Angle Road, adjacent to the Dollar General store. That came after the company obtained permission from the Town of West Seneca to tie into the sewer system, Orffeo said.
The former subsidiary of Marathon Petroleum was acquired in May by 7-Eleven Inc. for $21 billion.
Medical office for Sterling
The Orchard Park Veterinary Medical Center is proposing a medical office on vacant land on Windward Road, in the Sterling Business Park.
The practice, which attracts clients from all over the region, is located at 3930 N. Buffalo St., but plans to put up a much bigger facility to handle its growing needs.
"It's going to be substantial size for a veterinary clinic," Orffeo said. "They have a pretty good reputation for animal surgeries."
Restaurant, brewery on tap
In Hamburg, Bob Johnson is seeking site plan approval from the Hamburg Planning Board for a brewery and restaurant on vacant land adjacent to Peg's Place restaurant, at 4046 Lake Shore Road. That's in the triangular area between Routes 5 and 75, near the intersection with Big Tree Road.
Engineering plans submitted to the town show a two-story, 10,000-square-foot building with a large parking lot for 138 spaces. The proposed brewery also has patio seating on the roof, offering a view of Lake Erie, according to Chris Wood of Carmina Wood Morris. There's also a second single-story building with 6,480 square feet of space.
Also up for consideration in Hamburg are:
Revisions to a proposed 4,365-square-foot showroom and adjoining 2,898-square-foot repair shop for LOE Trailers on 2.12 acres at 4245 McKinley Parkway. The project – originally approved in September 2020 – would include a sales lot with 75 display spaces, as well as 10 repair parking spaces and 11 customer spaces.
A plan by Haven Architecture to convert a building at 6592 Gowanda State Road – at Stevens Road – into Bliss Bridal shop.
Long-pending proposals by David Manko for a 67-lot subdivision on the west side of Parker Road, by JSEK Hamburg for a car wash on vacant land northeast of 4484 Southwestern Blvd., and by Glenn Wetzl to rezone vacant land on the south side of Big Tree Road, east of 4255 McKinley.