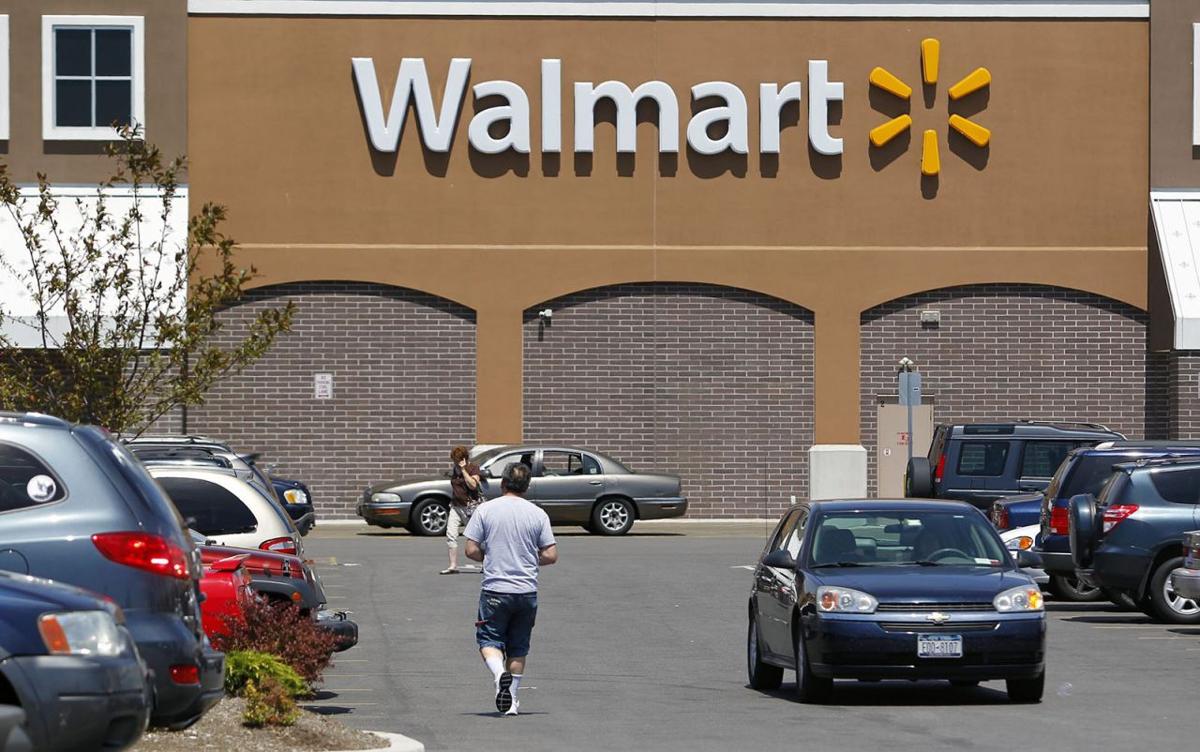 After investigating an incident at a North Tonawanda Walmart store that went viral on Facebook, police have concluded a woman was frightened by overzealous members of a religious group – not the victim of an attempted kidnapping as she had feared.
"There is really nothing to it other than speculation and suspicion on her part. If something changes, we would follow up on it," said Tom Krantz, North Tonawanda chief of detectives.
The woman called North Tonawanda police for help Sunday evening, believing two women she had just encountered at Walmart on Niagara Falls Boulevard were following her home in a van. Once she noticed the van behind her, she changed her route and drove in a circle to see if it would follow her, which it did. Police directed her to meet officers back at Walmart, but once she reached a main road and headed back toward the store, the van traveled in a different direction, she told The Buffalo News.
While in the store, the women had invited her to a Bible study, then pressured her to leave with them in order to receive a free Bible. After she turned them down, she said, they grew irritable and later followed her around the store without buying anything. She said she began to panic when two acquaintances rushed up to her in the store and told her they'd heard on Facebook that the women were known for luring shoppers out to vans with the promise of free religious materials, then kidnapping them and driving away.
After reporting the incident to police, the woman published an account of her experience on Facebook and warned people not to shop alone. The account was published by a local blog, where it ended up going viral, being shared more than 2,000 times and getting picked up by a Buffalo radio station.
But Lt. Daryl Truty, the North Tonawanda police detective assigned to the case, said he reviewed footage from city cameras mounted on poles near the store, and was able to ascertain that no van followed the woman from Walmart after her car left the parking lot.
Walmart said it had no record of the incident happening Sunday, though the two acquaintances who were in the store at the same time said in a separate Facebook post that they had notified store management.
"Management was not aware of it," said Casey Staheli, a Walmart spokesman who checked with staff at the North Tonawanda store.
And though police do not doubt the woman encountered the religious pair and was frightened, they were unable to observe any surveillance footage of the women interacting, because Walmart's cameras do not cover the entire store, Truty said.
But even with footage, Truty said the most police could charge the women with would be soliciting without a permit, even if police could prove the women had followed the shopper in a vehicle on the road.
"For the victims involved, whatever's going on at the time is real for them. Whoever is approaching them is invading their personal space," Truty said. "When a person doesn't like that, or feels like there's something going on, call us. We'll be there. We'll check it out."
If a shopper feels nervous or threatened, he said, they should immediately call 911 so police can get to the store, identify the people in question and figure out whether they belong in the store. Shoppers can alert a store employee after contacting the police, but they should be aware that retail workers are not security guards and may not be trained to handle the situation properly, Truty said.
The Buffalo News: Good Morning, Buffalo
The smart way to start your day. We sift through all the news to give you a concise, informative look at the top headlines and must-read stories every weekday.