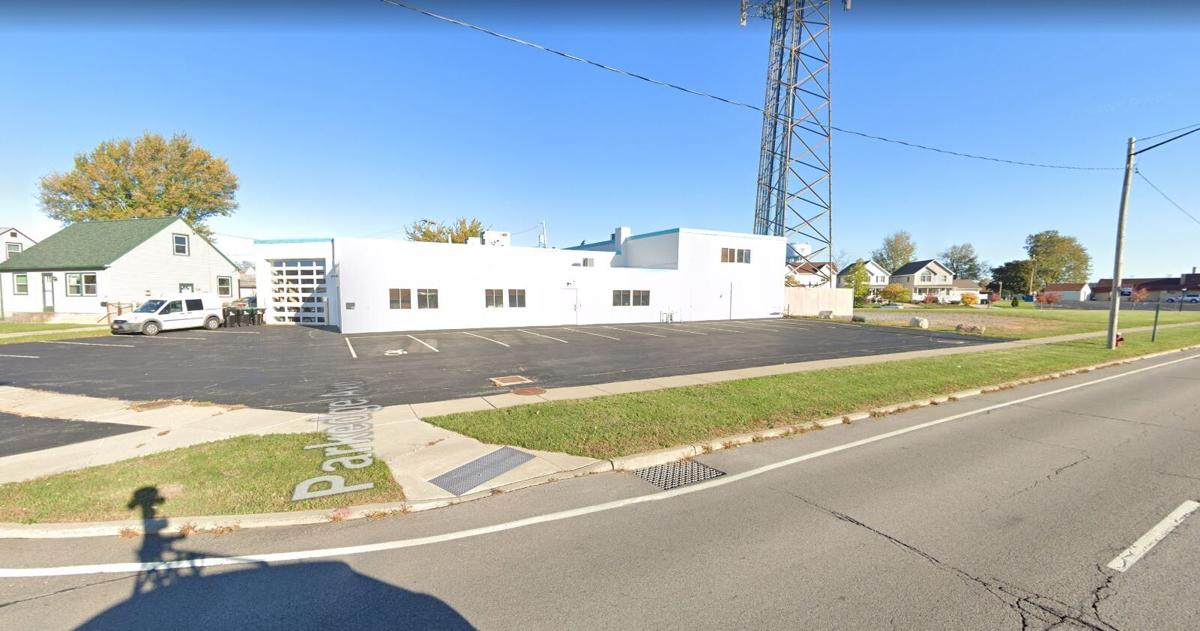 Alex Villafranca and Joel Colombo are both computer programmers and software developers, but they're taking very different views about physical office space.
After a year of being virtual, Colombo wants to be back in person, to have a place for his staff to meet and work.
Villafranca, on the other hand, has decided to take his team fully and permanently remote.
Colombo's The Building on Sharidan LLC this month paid $685,000 to purchase the 8,962-square-foot office building at 678 Sheridan Drive from Villafranca's Aaah I Am A Building LLC.
Colombo's firm, 360PSG, started in 2005 by building websites for clients, before expanding into digital marketing, mainly helping small businesses with online advertising and search optimization.
"Our philosophy has always been to help the little guys compete against the big guys," said Colombo, the firm's president.
The company has designed nearly 2,500 websites, employs 20 full-time workers, and has more than $2 million in annual revenues, with no outside investment. About half of its work comes from within Western New York, while the rest is from seven or eight markets outside Buffalo, although the work still comes back here.
The firm – which didn't have a work-from-home policy before – has been located in rented space on Commerce Drive and previously on Ridge Lea Road in Amherst, but went fully remote with everyone else in March 2020. One of its employees had just started two days earlier.
"We were able to keep functioning without missing a beat, but I haven't seen most of my team since then," Colombo said. "We're missing the collaboration piece, the ability to grab quick teams together. It's not the same on Zoom calls, not being able to listen to them and talk to them about situations."
So, since 360PSG's five-year lease was ending, he and his partner decided to buy their own building, rather than continue leasing, or risk the team collaboration by staying virtual.
That's when Villafranca's building came on the market, because his firm had decided to go the other direction. And the unfinished industrial look, complete with overhead garage doors that could open up, fit 360PSG's needs. The former warehouse – which is close to both the I-290 and I-190 – was renovated in 2019 into a creative office space.
"The outside didn't look like anything, but it was just our style," Colombo said. "Turns out, it was a software company that decided they were going to go fully remote and decided they didn't need physical space anymore."
Arbeit was founded by two former debt-collection agency owners who saw faults in the call center technology they were using, and then designed  dialer software to boost productivity and customer interaction. They partnered with their database administrator and a programmer, and launched their first product.
The company now provides cloud-based communications tools for debt collection, logistics, sales and other telephone calling campaigns. It currently serves more than 350 small to mid-sized businesses and debt collection firms nationwide, with employees here, in Brazil and elsewhere.
David Schiller, the agent at Pyramid Brokerage Co. who handled the transaction, called the purchase "a reaffirmation of the value of collaboration and team meeting at a site."
"That's not going away," he said. "This is an example of the very different understanding of the future of office space. An ongoing, successful software company going virtual while another technology company decides its future is in bricks and mortar for many reasons."
New home for Bills executive
The Buffalo Bills' senior personnel advisor, Brian Gaine, and his wife, Patricia, purchased an Orchard Park home on Kingfisher Court for $990,000 – from Gaine's predecessor, former Bills director of player personnel Daniel T. Morgan Jr. and his wife, Ashleigh .
Gaine was hired by the Bills in 2017 as vice president of player personnel, but then left in 2018 to become general manager of the Houston Texans for two years before returning to the Bills. When he left four years ago, he was succeeded by Morgan.
The 4,088-square-foot estate house was built in 2004 by Thomas Johnson Homes on a 2.28-acre estate along Lake Louise in the housing development.
A Connecticut investor – Marlborough-based BRUIN 2000 LLC – paid $8.21 million to acquire a CVS Pharmacy store on 1.46 acres from a subsidiary of PCG Equity of Atlanta, Ga. PCG is a 25-year-old privately held investment company that owns and manages more than $1 billion in assets in office, industrial and retail properties nationwide.
A Brooklyn limited-liability company bought the former Kenwell Senior Living Center at 3456 Delaware Ave. in Tonawanda from Chabad of Port Washington, a Hasidic Jewish community outreach organization. The buyer, LMSM Equities LLC, paid $800,000 for the 31,486-square-foot facility, which was previously the Oakwood Assisted Living and Nursing Home. The building currently is vacant, according to a real estate listing.
Alfonse J. Muto of Muto Development sold a two-story, 6,250-square-foot office building at 5436 Main St. in Williamsville to 5436 Main Street LLC of Lewiston for $750,000 on July 15. Muto is co-owner of Pine Pharmacy and Pine Pharmaceuticals.
136 Maple Road LLC bought a one-story medical office building at 136 Maple Road in Amherst, southeast of University at Buffalo's North Campus, for $632,000 – including a $357,035 mortgage balance. The 2,744-square-foot building was built in 2007 on 0.48 acres The sellers were Dr. Laurel M. White, an obstetrician-gynecologist, and Gay Metzger, through Metzger White LLC.