Terry and Kim Pegula have purchased a home in Western New York, and it's a big one.
The owners of the Buffalo Bills and Buffalo Sabres, through their East Property Management, bought the 57-acre Aurora estate of Richard E. Garman, the former owner of Buffalo Crushed Stone. The purchase price paid to Garman's estate was $2.5 million.
According to public records, the 11,159-square-foot brick mansion on Mill Road has five bedrooms and six bathrooms, as well as a patio, an attached four-car garage and a full basement. The two-story home was built in 1997, on land that Garman bought in 1995 for $510,000.
Melissa Baumgart of RP Oak Hill Building Co., who manages the Garman estate, declined to comment.
The Pegulas – who maintain their primary home in Boca Raton, Fla., despite their extensive holdings in Buffalo and their roots in New York and Pennsylvania – could not be reached to comment. The couple has lived in Orchard Park, Vestal, Olean and Hilton Head, S.C.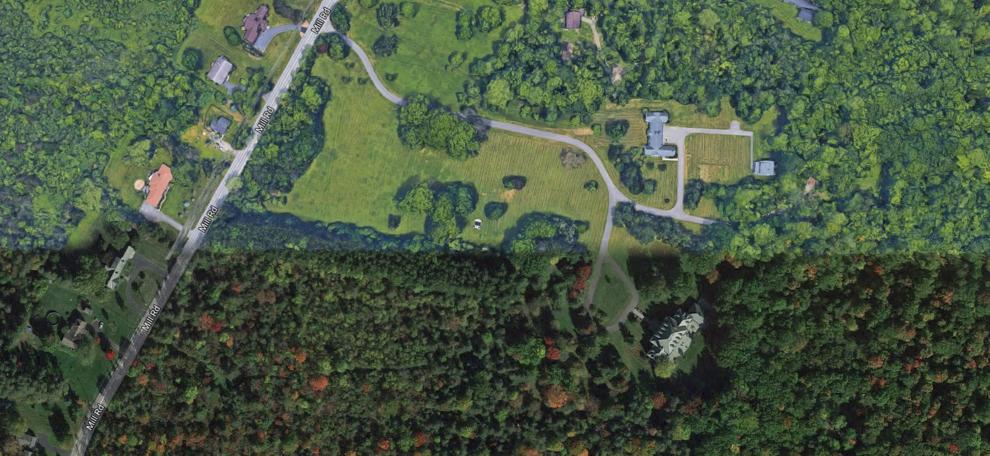 Terry and Kim Pegula purchased this Aurora mansion from the estate of Richard E. Garman.This is the latest – but most personal – real estate purchase in Western New York by the Pegulas, who burst onto the Buffalo scene in 2011 when they bought the Sabres for $189 million and then made an even bigger impact when they purchased the Bills in 2014 for $1.4 billion.
Since then, they also developed the $200 million HarborCenter complex next to the KeyBank Center and then bought the former Hi-Temp Fabrication building at 79 Perry St., next to the Sabres' arena. That building is now being renovated and converted into a mixed-use complex that will be anchored by Labatt USA's new headquarters and the new John Labatt House brewpub.
Pegula Sports & Entertainment, their investment and holding company for all of their operations, also owns a country music label, a sports representation agency, and several other businesses, as well as their holdings in gas and oil exploration fields.