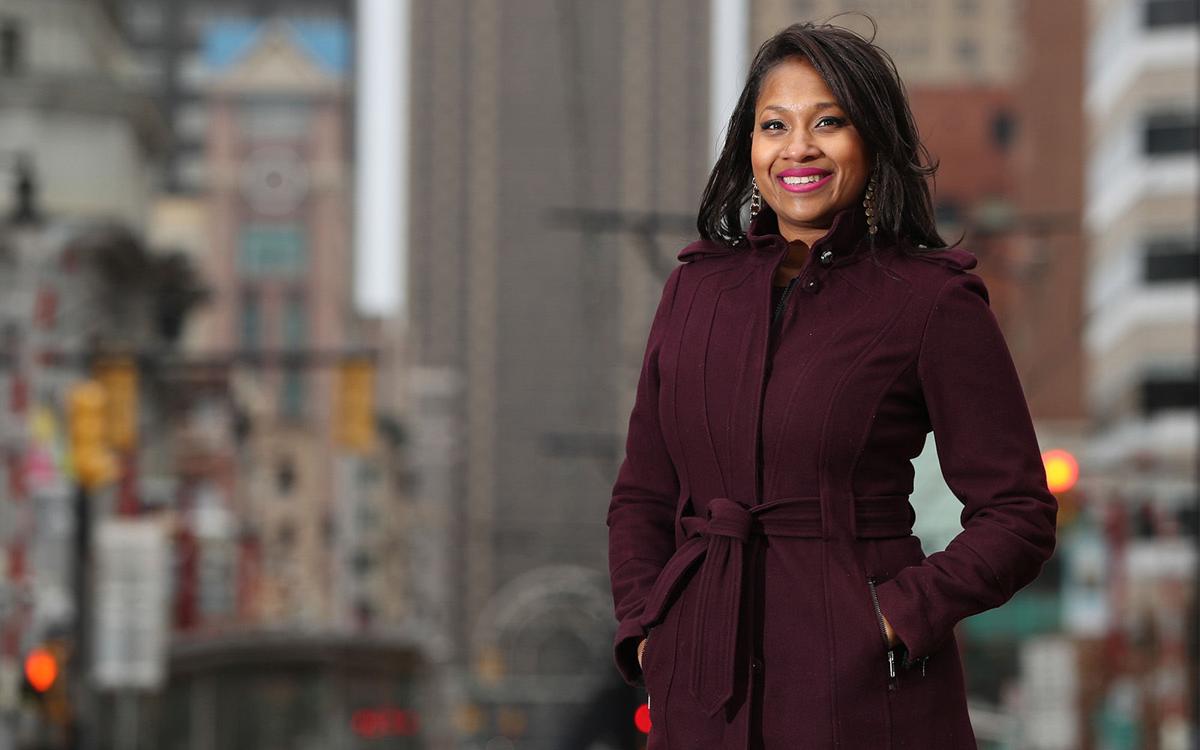 Buffalo's real estate and development community has been led by some highly visible people for many years, if not decades, but many less-familiar figures are stepping into that spotlight. In some cases, they're already doing their own projects to put their imprint on the community. Others remain in executive positions supporting their mentors but are making an impact and quickly becoming the face of the newest real estate and development projects. Here is a look at one such person; click here to see more.
Brandye Merriweather, a Buffalo native and granddaughter of the founder of the Criterion newspaper, is vice president of downtown development for the Buffalo Urban Development Corp., a nonprofit organization affiliated with the city.
She oversees the Buffalo Building Reuse Project, which provides low-interest loans for facade improvements and adaptive reuse of underused buildings.
In that role, she focuses on infrastructure and streetscape projects that enhance downtown through new park space, links with the Medical Campus and waterfront, and other amenities that will create more of a "neighborhood feeling." She also directs the Queen City Pop-Up retail program to offer temporary free storefront space along Main Street in a bid to encourage entrepreneurs and bring more stores downtown.
Merriweather, who grew up on the East Side, got to know the city's businesses and commercial corridors while selling ads for her family's newspaper. She earned a degree in fashion technology, but parlayed her experience into her first job, working for the city's Buffalo Economic Renaissance Corp. and Buffalo Urban Renewal Agency to help neighborhood stores and business districts before joining BUDC six years ago.
"That was one of the things that really excited me about the position I had at City Hall," said Merriweather, who also has an MBA. "I never thought I'd be really into infrastructure. There are so many different aspects of economic development, and I got to have my hands in a lot of different things. Maybe one day you'll see me trying to redevelop a building on my own."
The business news you need
With a weekly newsletter looking back at local history.