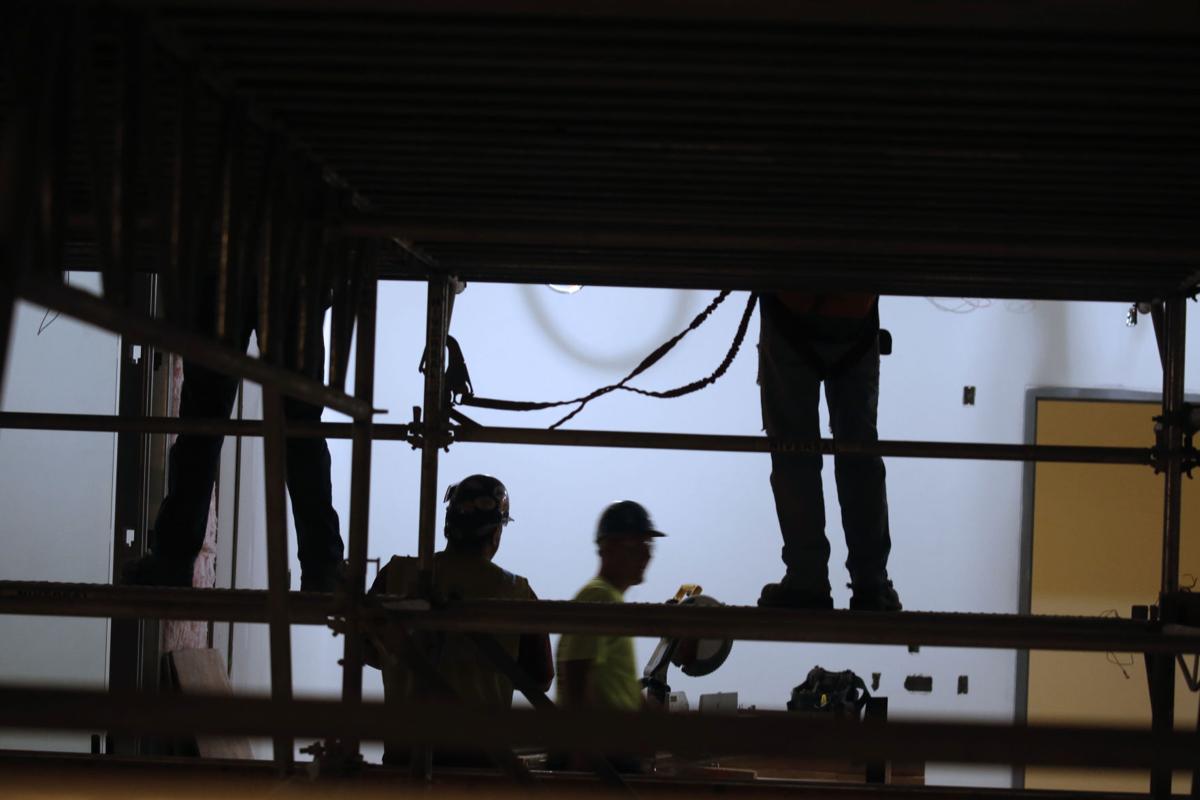 Picture University at Buffalo medical students working in a vast, state-of-the-art advanced surgical simulation center honing their operating skills and training in a cutting-edge robotic surgery site.
By January, that will be routine practice on the sixth floor of the university's new Jacobs School of Medicine & Biomedical Sciences at Main and Allen streets on the Buffalo Niagara Medical Campus.
The simulation areas will be in stark contrast to what is offered on the university's South Campus.
The new school building will have distinct surgical and robotic surgery training areas. It also will have clinical training areas for general patient care. Those areas are designed to look like semi-private hospital rooms, an obstetric delivery room, an emergency trauma center, a pharmacy and an extended care facility offering physical therapy and rehabilitation.
"This is a huge expansion of our simulation space," said Dr. Michael E. Cain, dean of the medical school and vice president for health sciences.
In all, there will be 18 "practice" operating tables in a simulated operating suite – a far cry from what is available now.
A robotic surgery simulation center will train students and physicians in the latest technologies.
The university hopes to also host conferences for surgeons from around the world at the simulation center, Cain said.
The simulated operating rooms will be used by students and medical residents, as well as physicians.
"Adult, board-certified surgeons from around the country can come and try them out," Cain said during a tour of the new building on Monday.