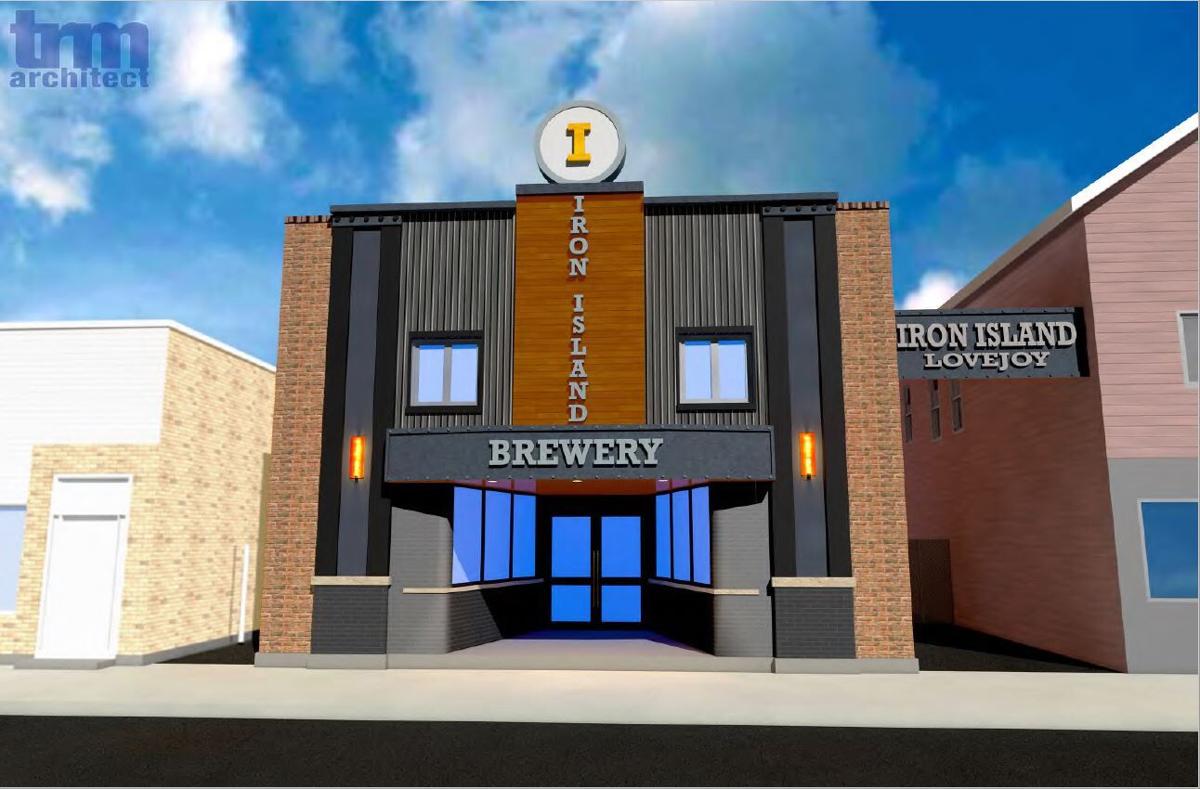 A new brewery and tap room is coming to Buffalo's Lovejoy neighborhood.
A small property management firm called Carousel Development Corp. is seeking to open Iron Island Brewery and tap room in an existing retail building at 1223 Lovejoy St.
The company wants to create a "premier beer production and tasting destination in the region and one of the few on the city's East Side," according to its application to the city's Zoning Board of Appeals.
Plans for the redevelopment by Carousel and TRM Architecture envision a tasting area in the front portion, with the upper and lower brewhouse sections in back with brite tanks, fermenters and hoppers.
Carousel received a special-use permit from the Common Council and is in the process of developing the adjoining property at 1221 Lovejoy into a restaurant and tavern, with an outdoor patio abutting the brewery building, according to a letter from attorney Corey Auerbachof Barclay Damon that was part of the ZBA application.
Located just one house in from North Ogden Street, the building sits on a deep and narrow 0.095-acre lot, sandwiched between other existing buildings both next to and behind it.
Carousel is asking for a variance from the Green Code to construct the boiler room addition in the rear, extending the building up to the property line with no setback. The space it would take up is only 7 feet, 5 inches wide, and filled with cracked concrete and overgrown brush, according to the application.
Auerbach noted that putting the boiler room in the existing building space would eliminate a connection to the adjacent outdoor patio and would take up "essential floor area" for the brewery, tap room and retail operation – including for social distancing.
The ZBA will consider the application on Wednesday.
Also pending before the ZBA:
The Buffalo Municipal Housing Authority wants to mill and repave Jasper Parrish Drive, reconstruct a deteriorated sidewalk, eliminate tripping hazards and construct 83 new parking spaces at the Jasper Parrish housing project at 520 Hertel Ave. The demand for parking at the 11.75-acre campus exceeds the capacity and there's not enough space to add more without the variances, officials said.
Fakhi Hamideh wants a variance to allow him to build a 1,518-square-foot metal pole barn for Frank's Express Tire and Auto Repair shop at 1235 Fillmore Ave., so he can store tires without using metal containers.