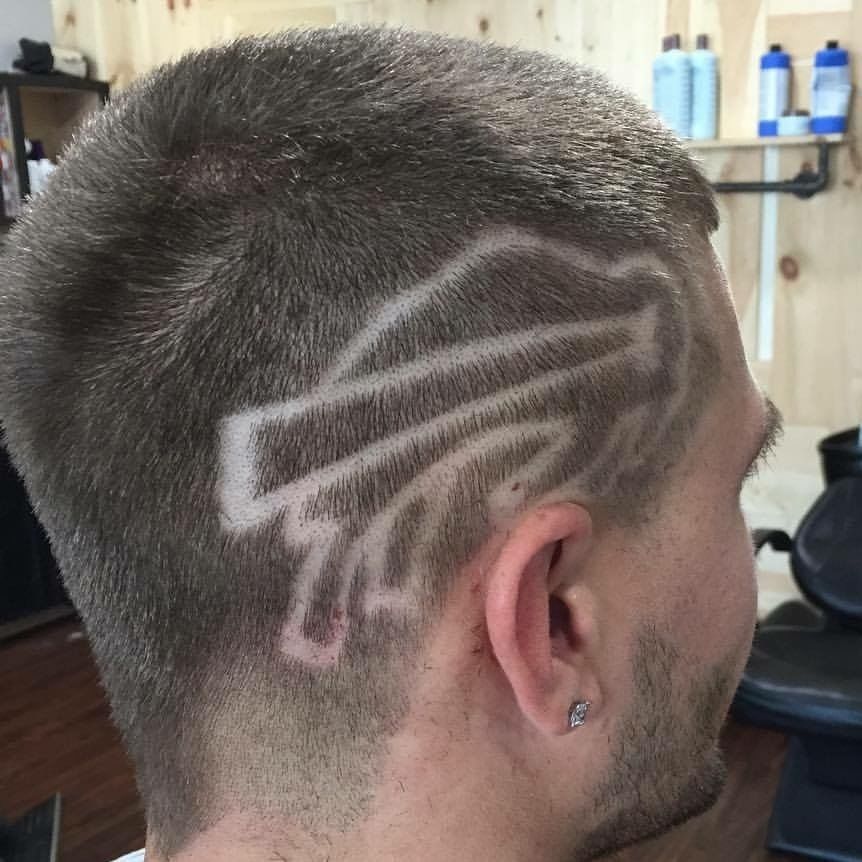 Things sure have gotten more interesting on game days since The Ralph became The Cap.
First, New Era Cap Co. gave fans the opportunity to show their true team colors by spray painting their entire bodies red or blue. Now, it's helping them go deeper with their passion by shaving the Buffalo Bills logo directly into their hair.
The headwear company said fans should expect to see events like this one at every home game.
"When we signed on as the naming rights partner with the Buffalo Bills, it wasn't just about having our name on a sign, it was about engaging with the fans as well," said Dana Marciniak, a New Era spokeswoman.
New Era Cap Co. has recruited Rust Belt Barbering and Salon Co. to shave Bills logos, players' names and jersey numbers into fans' heads. They will also offer red and blue hair stenciling and hair braiding.
All of the services are free. Shaves are available only on a very limited, first-come, first-served basis. They will be located at the New Era Gate near the team store. They'll be camped out from 9 a.m. to 12:30 p.m.
Doing designs at the tailgate will not be the first time Rust Belt has performed in a festive atmosphere. They've done haircuts at car shows, festivals and concerts.
"We haven't done sports yet," Rust Belt owner Rich Casey said. "These sorts of things are fun, so we thought, 'Why not?' "
Reactions to the hair designs have ranged from "I need that now" to "Why would anyone do that to themselves?" Beauty may be in the eye of the beholder, but one thing is for sure – hair designs and line work are an art form that requires skill and lots of practice.
After being overwhelmed with tags and shares on social media, Casey is trying to tamp down expectations about how many shaves his team can provide Sunday. He warned that there will only be four people working the event – only one of whom does the ornate shaving – and the designs can take up to 45 minutes to complete.
"We don't want to compromise the quality of our work," he said.
He's hoping there are more people excited by the idea of having a Bills logo shaved into their head than there are people who are motivated to actually do it.
The business news you need
With a weekly newsletter looking back at local history.