A plan for a new emergency shelter for homeless men on Buffalo's East Side is moving ahead after the city agreed to sell 16 properties at the corner of Sycamore and Miller streets to a spinoff from St. Luke's Mission of Mercy.
Build Promise – which started as part of the independent Catholic missionary group founded by Amy Betros and Norm Paolini – wants to build a community wellness and transition center for homeless men, using 1.3 acres of vacant land across from St. Luke's current facility at 1274 Sycamore and 325 Walden Ave.
The Fillmore District site is on a Metro bus line, which already transports homeless people to St. Luke's, so the new venture "would create a cohesive network of support for the underserved members of the community, within mere feet of each other," according to a memo to the Common Council, which approved the $29,600 sale this week, following an independent appraisal.
There are already multiple facilities serving homeless women and children, but not as many devoted to men, with only 190 beds around the city, according to St. Luke's and the Homeless Alliance of Western New York.
But there are far more homeless men than women and children, said Kathleen Mattar, chair of the steering committee for Build Promise, and a board member and longtime volunteer for St. Luke's.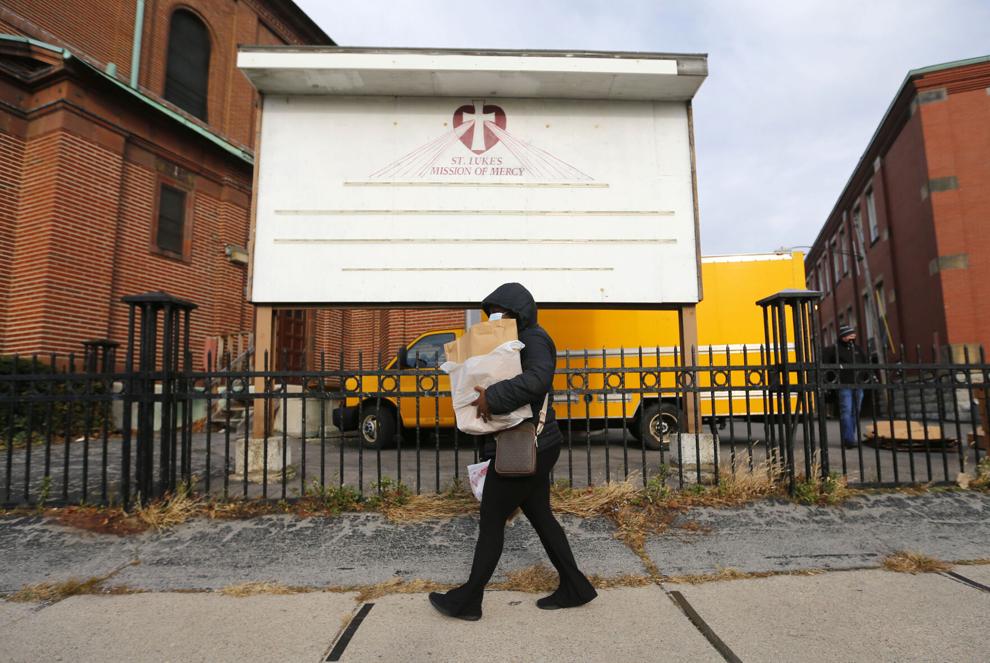 And it's expected to get much worse, Mattar said. The Homeless Alliance predicts that there will be a big increase in homelessness, with 68% of affected people being men.
"The men need a place to sleep, so we're going to respond to that need," said Mattar.
Build Promise is an independent nonprofit that was launched out of St. Luke's for this purpose, but is legally separate.
Designed for free by Scheid Architectural, the 21,000-square-foot temporary and transitional shelter facility would feature 120 semi-private suites in half the building, as well as a commercial laundry for linens, and shower and locker-room facilities. It would serve men seeking a place to stay overnight as they transition away from homelessness.
The facility's Opportunity Center would offer space for local partners to offer additional wellness, education and other social services – for the men staying there but also for other men, women and children from surrounding inner-city neighborhoods.

While such help already exists elsewhere in Buffalo, the homeless people that St. Luke's serves can't get to them, Mattar said.
About 14 other agencies and partners have brought their programs to the East Side neighborhood, including Mental Health Advocates, Catholic Charities, the Veterans Administration, the Statler Foundation and volunteer doctors, dentists and nurses.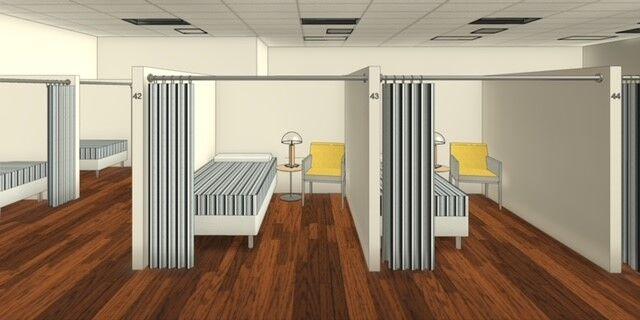 The building would also act as a "Code Blue Shelter" for emergency accommodations, food and clothing for up to 170 homeless men during the winter when temperatures fall below freezing in the city, using about 70 flexible cots that it could deploy in the building if needed.
Build Promise is undertaking a $6 million capital campaign to fund the project.