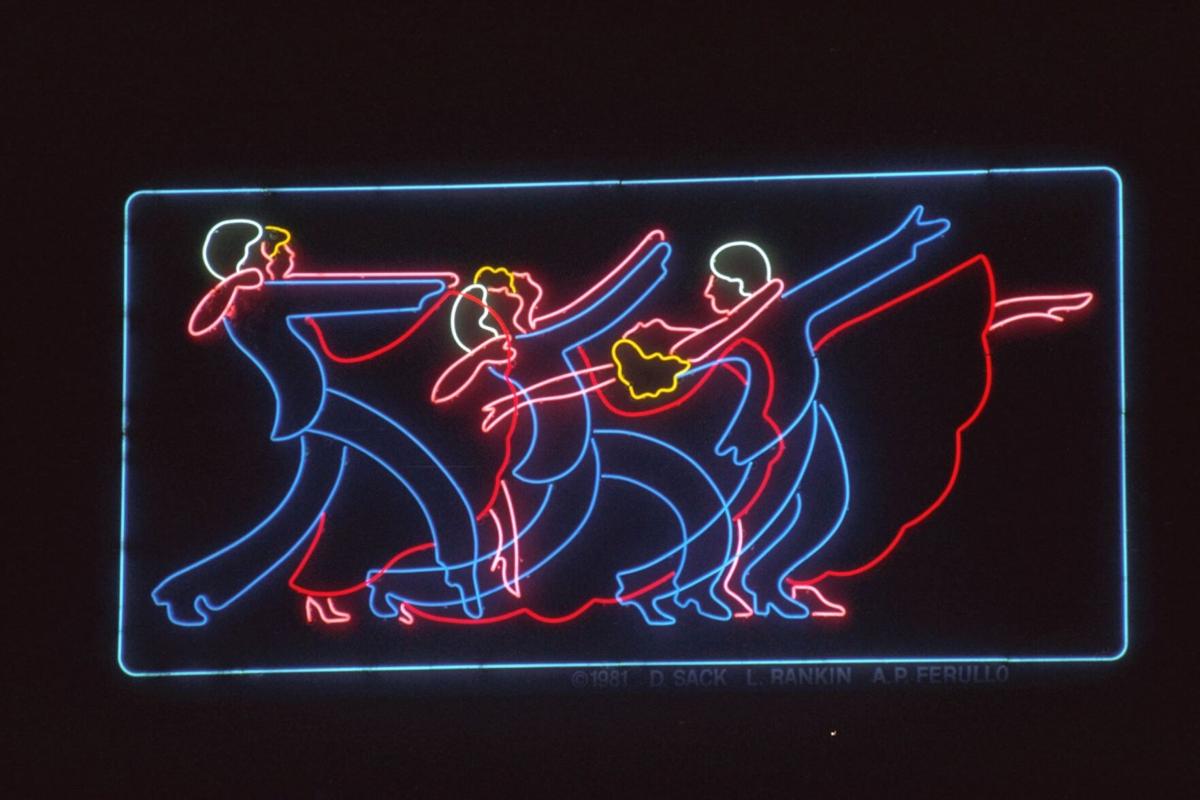 The neon Tango Dancers are coming back to Elmwood Avenue, thanks to Washington developer Douglas Jemal.
One of Buffalo's best-known artistic displays, the giant neon sign with flamenco dancers had graced the facade of the mixed-use building at Elmwood and Bidwell Parkway for decades, its two figures appearing to move with the lights as they performed the tango.
Designed by Laura Rankin, Dan Sack and Andy Ferullo, the art deco sign was put up in 1982 as part of an economic revitalization effort, to welcome visitors to that portion of the Elmwood strip. The iconic sign depicts the dancers in three different positions as the lights change.
But it was neglected over the years and fell into disrepair. Its lights had been turned off for some time until a nonprofit group, the Buffalo Argentine Tango Society, raised money to get it partially lit again.
Six years ago, it was taken for much-needed repairs and put in storage. The former building owner didn't want it anymore, and many in the neighborhood feared that the building itself was destined for demolition. Ciminelli Real Estate Corp. later acquired a cluster of 11 properties – including that complex – and planned to replace them with a pair of new five-story apartment buildings with about 100 units in its since-scrapped Arbor + Reverie project.
Under a grant of more than $30,000 from the Buffalo Arts Commission, NAS Sign Co. fixed and restored the 12-foot-long sign, installing new neon to get it working again. The sign has always been owned by the city as part of the Buffalo City Arts Collection, under the commission's stewardship.
"They did an absolutely incredible job, " said commission chair Catherine Gillespie. "We've been waiting to have a good place to put them back on Elmwood."
But the sign's future was still in doubt. Ciminelli was interested in bringing it back, but its development plan fell through amid fierce neighborhood opposition. Burchfield Penney Art Center also expressed interest, as did another developer on Elmwood, but neither ever came to fruition, and city officials preferred to bring it back to Elmwood rather than another part of the city. So it sat in city storage, while the commission sought a new location.
"It was such a focal point to the Elmwood Village," Jemal said. "No one knew where to put it. No one had a place for it."
Then Jemal stepped in as a partner with Ciminelli, and is planning a new redevelopment of the site that appears to have the neighborhood's support. Jemal just learned of the dancers two weeks ago from Common Council Member Joel Feroleto, and he's eager to bring them back to the same corner, reinstalling them in the same spot.
"A lot of time and resources were spent restoring the classic sign and the Arts Commission would like it permanently back up on Elmwood Avenue," Feroleto said. "It would be great to welcome it back to that location."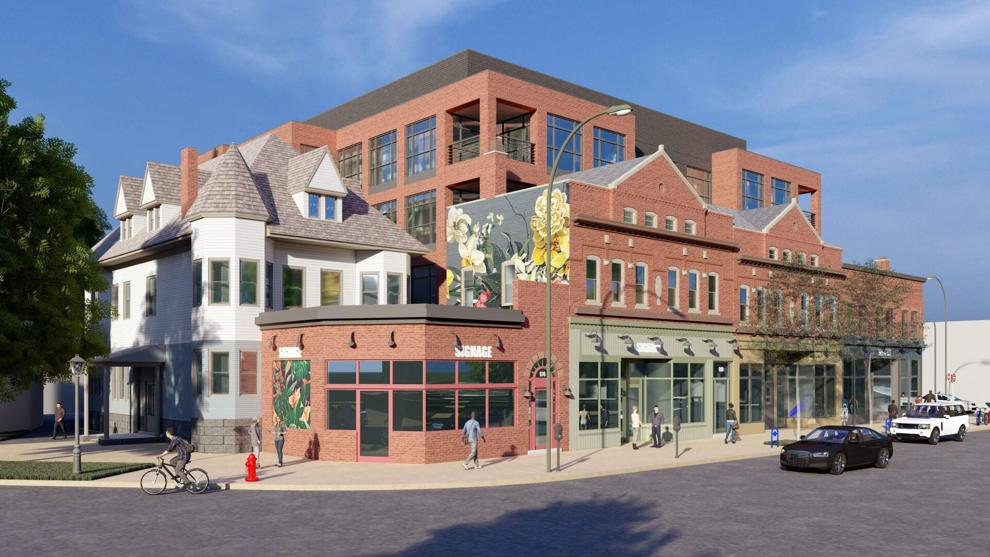 "I want to put it back exactly where it was," Jemal said.
That's nothing new for Jemal, who has developed a relationship with the District of Columbia Preservation Society by acting as a "caretaker for things like this" in the Washington area, said Jemal's deputy, Paul Millstein. Jemal's company, Douglas Development Corp., has warehoused such signs and other art to preserve them before putting them up on other building projects.
"We love this," Millstein said. "We like to restore the past. There's nothing like the original fabric. It's wonderful to do. We couldn't jump on this quicker."
The sign would remain the property of the city but would be hung on the building under a long-term arrangement with Jemal's company. The Arts Commission, which meets July 28, must approve the plan.
"We're restoring the block, bringing it back to its original grandeur, and now we get to put this sign back on the wall," Millstein said. "This is fun stuff."