A former industrial drum manufacturing plant in Tonawanda will become a self-storage facility, under a $30 million project by a Midwestern firm in partnership with Life Storage.
Boxes Builders, a self-storage developer based in Greenwood, Ind., plans to convert the former Greif Inc. packaging plant on Colvin Boulevard into climate-controlled interior storage units, while providing outdoor parking for recreational vehicles and boats.
The facility would be managed and branded by Amherst-based Life Storage, one of the nation's largest providers of self-storage spaces. However, Boxes Builders will own it, as a franchisee, said attorney Marc Romanowski, who represents the developer.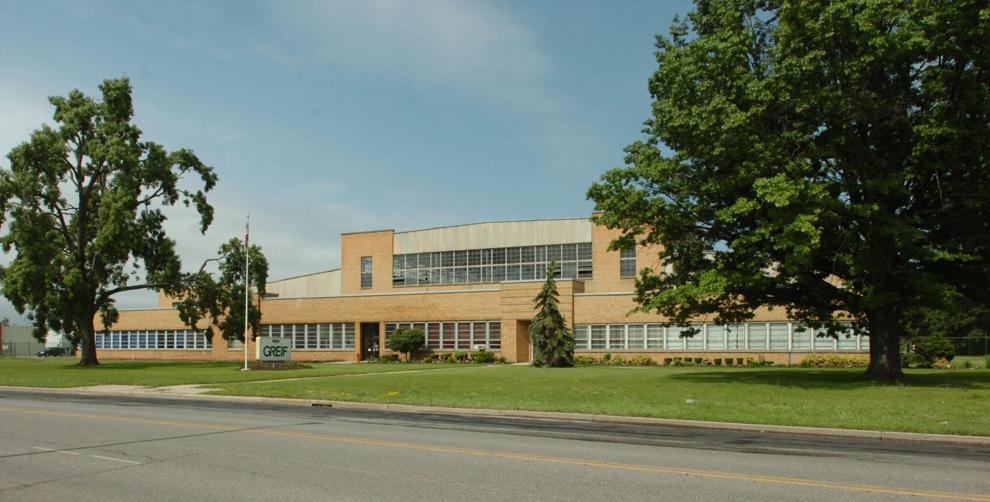 According to plans submitted to the Town of Tonawanda, the company and its Park City, Utah-based subsidiary, Boxes Storage Developers, intend to renovate the 138,000-square-foot facility into more than 101,000 square feet of climate-controlled interior space, with 800 individual storage units of various sizes.
The facility will have a central drive-thru that is controlled by a keypad, to provide customers with easy access to their units. Meanwhile, the existing parking lot to the north of the main building will get a new fence and gated entry, creating secured and screened parking for vehicles.
"It's a completely indoor facility, so it's all within the envelope of the existing building that Greif vacated," Romanowski said.
Boxes Storage is owned and led by Jered Duke, a veteran self-storage contractor who has developed more than 120 properties, both conversions and ground-up projects. He also owns general contractor GreenBar, which he started in 2008 after losing his job during the recession as national construction director at a self-storage provider.
This is the latest example of such a changeover driven by the growing self-storage craze nationwide, as Americans demand more secure and protected spaces in which to keep their belongings that won't fit in their homes. Other former industrial or retail buildings have also been adapted for self-storage, including a former supermarket on Kenmore Avenue that is now another Life Storage site.
The facility at 2122 Colvin had been operated by Ohio-based Greif for more than 22 years, with 44 employees producing fiber drums for customers of the publicly traded industrial packaging company. Located just north of Kenney Field, the Greif Container plant was built in 1948 and owned by several other companies before Greif bought it in 1998 as part of a larger deal with Sunoco.
But the fiber drum market had been in decline for several years – with customer order habits changing, and exacerbated by the pandemic – when Greif decided last July to close the facility.
Greif still has a paper facility in Cheektowaga.
The deal was contingent on municipal approvals, which the developer received from both the town Planning Board last week and earlier from the Town Board. It's now expected to close within 30 days.
Most of the work will be interior, but the developer plans to construct a minor 3,300-square-foot addition for a new office storefront, while making some "largely cosmetic" changes to "provide a clean fresh new facade," Romanowski said in a letter to the Planning Board.
That includes introducing white flush metal panels accented with blue panels on the facade along Colvin, while painting the masonry a medium gray color. Workers will also install new marketing windows, office storefront, and awnings. The other three sides of the building will get gray metal panels, blue accents and gray paint on the brick.
There are no changes to the parking or landscaping on the 13.88-acre site, but some pavement and an "outbuilding" will be removed.
The self-storage project is expected to be completed within 12 months, Romanowski said.