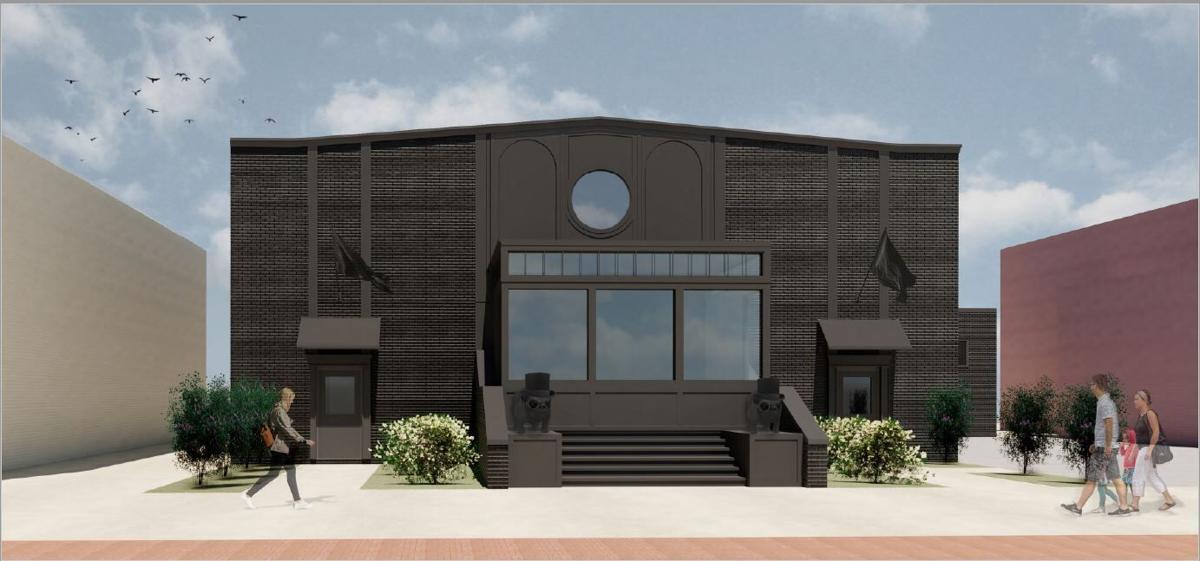 A boarded-up former synagogue on Hertel Avenue is getting a radical new look with plans to transform it to a boutique department store and retail mall.
The project, first disclosed two months ago, will bring big changes to a prominent, but dilapidated, section of Hertel Avenue by adding a barber shop and furniture store, and potentially other ventures, to the onetime Hasidic religious building.
Michael Poczkalski, owner of Room and Michael P. Design on Hertel Avenue, and David Brugh, owner of Crockett & Co. barber shop on Saranac Avenue, want to create a new "destination of discovery" shopping concept dubbed "The Monocle" in the former home of B'rith Israel Anshe Ames Synagogue.
Located at 1235 Hertel, the two-story tan brick structure has a solid facade, with a Jewish Star of David and a Ten Commandments plaque engraved in stone in the front, above the grand front staircase that rises to a boarded-up main entrance with double-doors. The 391-seat facility was built in 1955 – eight years after a merger of two predecessor temples created the merged congregation.
Poczkalski and Brugh – who bought the property earlier this year – plan to transform it into a modern black-clad, brick-and-panel building, according to plans submitted to the city's Zoning Board of Appeals. It would include a glass-walled lobby atop the grand front staircase, with two new entrances on either side at ground level.
Inside, they will relocate their businesses, while expanding the retail offerings to also include additional shops, a social setting and relaxation area, and food and drink providers.
The interior will feature an open concept to highlight "the beauty and height of the original space," while the duo updates the space for various experiences, the developers said.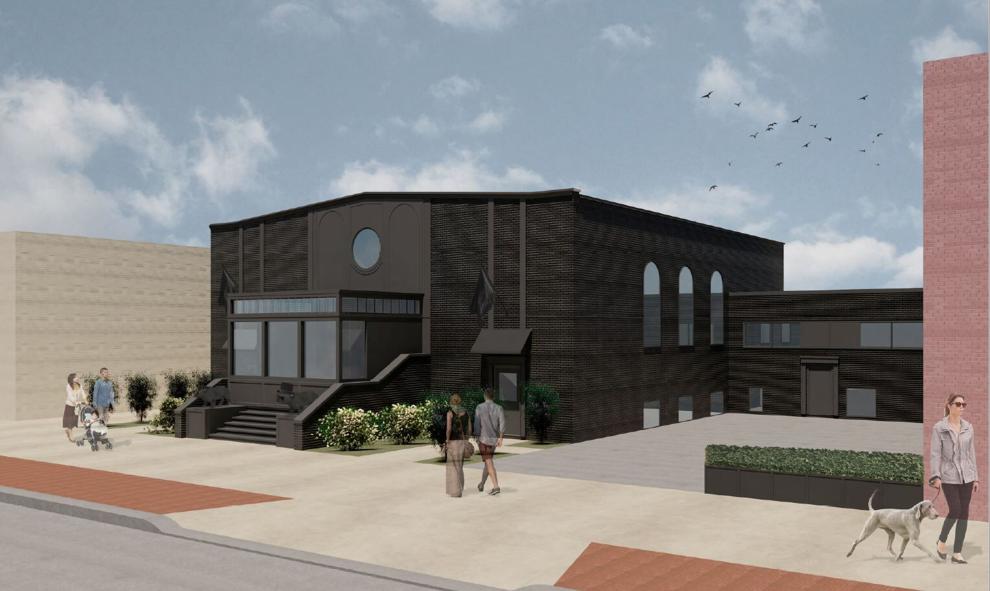 "The Monocle will be home to much more beyond interior décor to offer visitors a full-scale luxury lifestyle shopping experience that will be a must-see destination on Hertel Avenue," Poczkalski said. 
The renovation project – estimated at $1 million – requires only minor site plan approval from the Planning Department, but the business owners are seeking four variances from the ZBA for front- and side-yard setback, ground-floor height and ground-story height. The ZBA will consider the request when it meets June 16.
"The renovations will enhance the character of the building and the neighborhood," the partners wrote in their application. "It would allow us to move forward with the project as designed without making any major changes to the existing building."
Work on renovating the historic structure is underway. Poczkalski and Brugh hope to open by November.
Furniture and home store Room – now at 1400 Hertel – will be located on the first floor, and will expand its offerings to include more jewelry, scarves, handbags, dishware, glassware and outdoor lifestyle and picnic baskets. A new mezzanine level overlooking the showroom will house Michael P. Design's offices, which will move from 1396 Hertel with five employees.
On the lower level, Crockett & Co. will move from 83 Saranac, alongside Apothecary, which will sell unisex hair, face and body products and fragrances. There will also be a rest area called Library, with a fireplace that will sell books, gifts and cocktail ware, while letting shoppers take a break.
And customers can buy exotic teas, coffee and baked goods from Mr. Potts Coffee and Tea Emporium, which hopes to add cocktails, wines, tea service and lunch in spring 2022.
"Our vision for The Monocle is to be known as the premier shopping destination in Western New York that leaves you feeling inspired, excited and wanting more," Brugh said.
Also on the ZBA's caseload for June 16: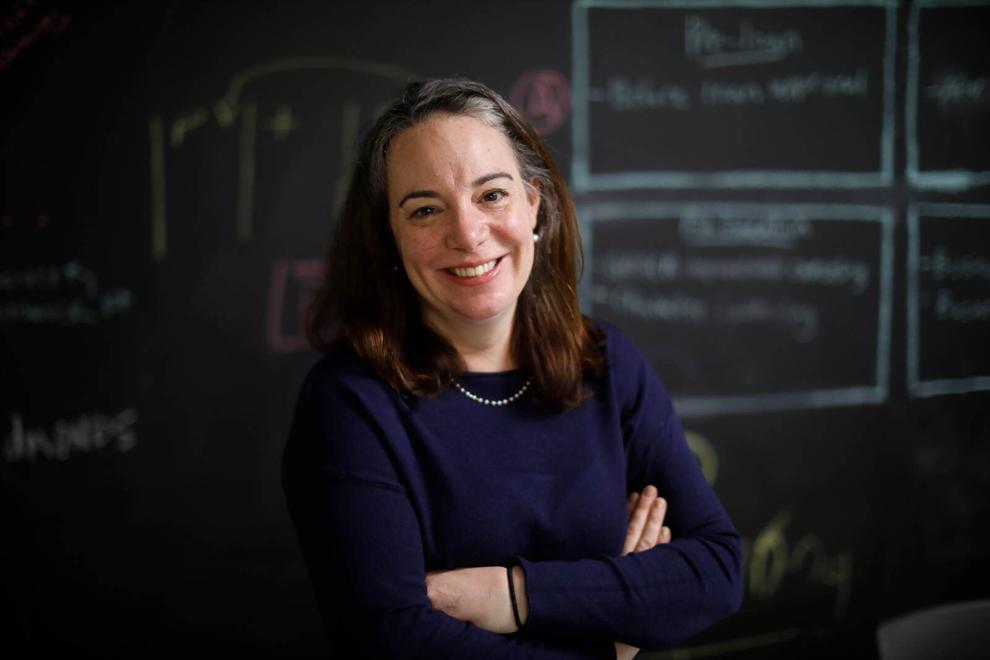 Westminster Economic Development Initiative (WEDI) is converting a vacant single-family house at 2256 Bailey Ave. into its East Side office, with parking in the front and rear. The $250,000 project requires a special-use permit from the Common Council and a zoning variance for parking, but only minor site plan approval.
Greater Buffalo United Association is trying to expand the parking lot for its administrative offices at 563 Niagara St. and its medical office across the street at 564 Niagara, by acquiring nearly an acre of land at 555-563, 565-569 and 571 Niagara. It plans to tear down a single-family house at 565 Niagara, clear the grassy field at 569, and extend parking over both, with 23 new spaces. A multi-family residence at 571 Niagara will remain.It has the properties under contract from Giles Kavanagh, but needs a variance.