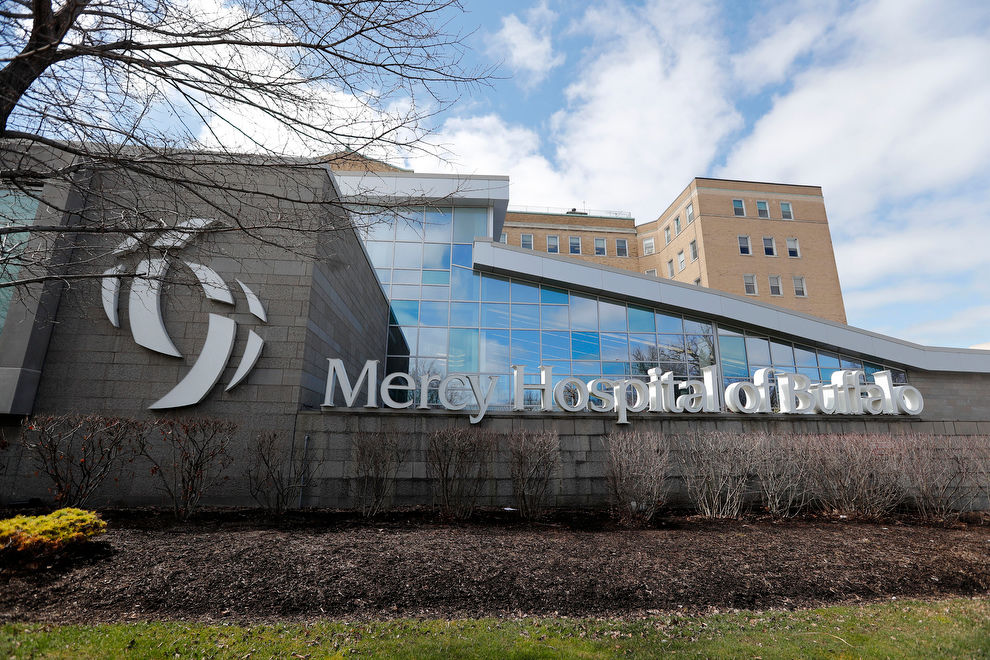 Mercy Hospital is altering patient services in preparation for a possible strike on Friday.
Starting Wednesday, ambulances will be diverted from Mercy Hospital and the Mercy Ambulatory Care Center. And inpatient elective surgeries at the South Buffalo hospital will be suspended starting Wednesday. That includes labor and delivery services for expectant mothers. 
Catholic Health System said it made the decisions in conjunction with the state Department of Health.
Mercy Hospital's emergency department and the ambulatory care center will still be open to walk-in patients.
"This temporary diversion status informs local emergency medical services providers that the hospital cannot take patients brought in by ambulances at this time and they should take them to alternate facilities," said JoAnn Cavanaugh, a Catholic Health spokeswoman.
Emergency medical services providers have the option of bringing a patient to Mercy if a patient is unstable and Mercy is the closest hospital, or if a patient specifically requests to be taken to Mercy, according to Catholic Health.
Labor and delivery services will continue to be offered at Catholic Health's other two hospitals – Sisters Hospital and Mount St. Mary's Hospital in Lewiston. All OB/GYN providers at Mercy Hospital also can deliver at Sisters Hospital, Catholic Health public relations director JoAnn Cavanaugh said.
Mercy Hospital's neonatal intensive care unit will remain open for babies already being treated. Mothers who delivered prior to the closure also will receive treatment for the rest of their hospital stay.
Catholic Health is continuing to negotiate with the Communications Workers of America over six contracts covering 2,500 workers at three facilities.
By a previous agreement between the two sides, the unionized workers could go on strike only at Mercy. The CWA has threatened to walk out at 6 a.m. Friday if a deal is not reached. The two sides continue to negotiate.
Catholic Health has vowed to keep Mercy Hospital open and operational in the event of a strike, using replacement workers supplied by a Michigan-based firm, Huffmaster.