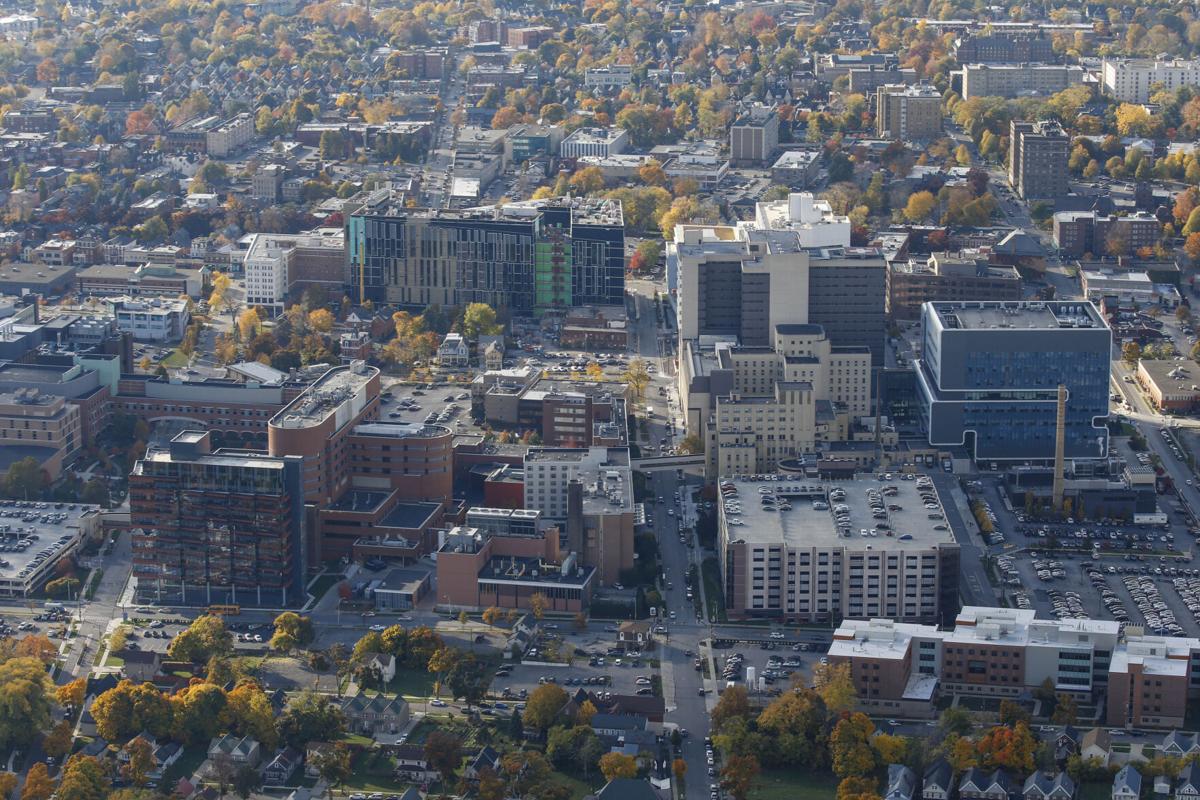 The number of companies on the 120-acre Buffalo Niagara Medical Campus has grown to more than 150, according to the nonprofit organization that oversees the campus.
In 2002, when the campus was in its infancy, there were three companies.
Companies counted by the Buffalo Niagara Medical Campus Inc. include those located in its entrepreneurial hub; University at Buffalo's Center of Excellence in Bioinformatics and Life Sciences; UB Gateway; Hauptman-Woodward Research Institute; Conventus; 73 High St. and 847 Main St. It also includes services providers and tenants that have offices within one of the buildings on campus but may be headquartered elsewhere.
The campus is a diverse mix of companies and not solely focused on health care and life sciences. Social impact and technological-based companies also are on the uptick, along with a major push of those interested in starting or growing a business.
The number of people working on the Medical Campus will expand this fall when UB's Jacobs School of Medicine and Biomedical Sciences opens to faculty and then in January to students. Women & Children's Hospital of Buffalo operations will move to the new John R. Oishei Children's Hospital in November.